Leisure diving day that got me excited because we got to choose the dive sites this time. Phuket shares the same sites as Krabi and the diving quality sucked according to experience 'cos I didn't know any shit back then.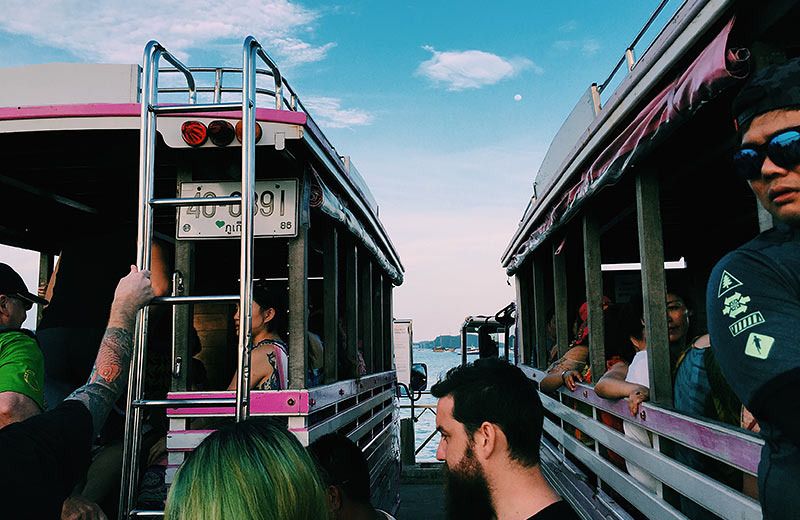 Off to the dive boat, a massive one. There were lots of waiting.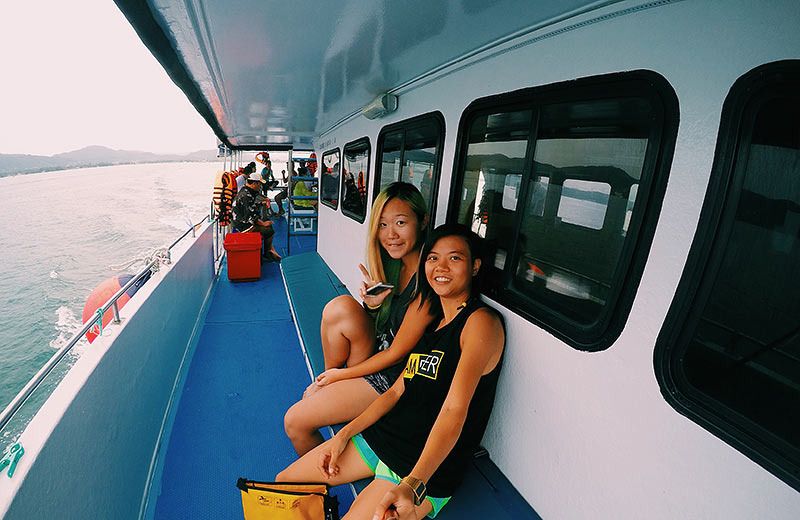 Can't see Jo's eyes hahaha.
Our dive package got us covered for three dives and three meals – breakfast, lunch and tea break, all for 3500 baht.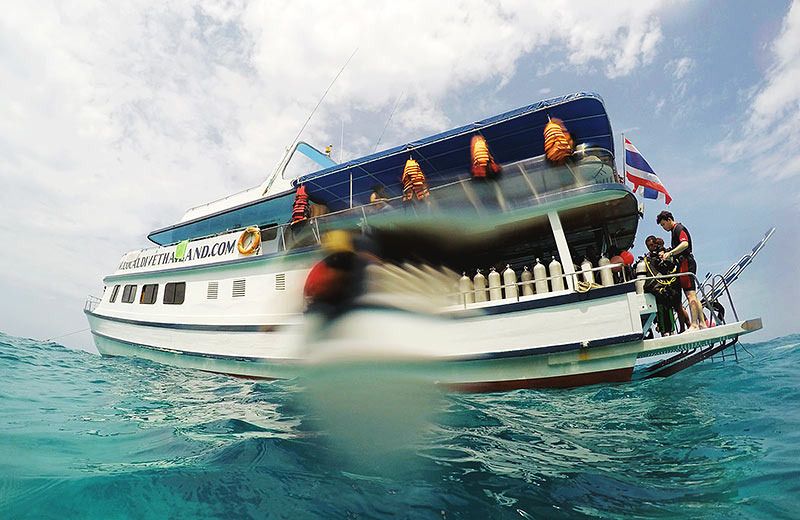 We took almost two hours to reach our first dive site at Racha Noi.
The visbility was damn good as promised, 20 – 30m, with white sandy bottoms.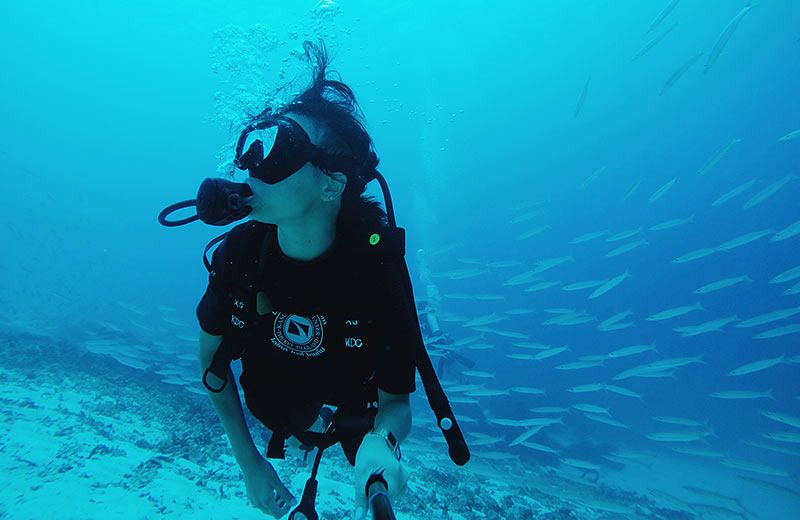 Surrounded by a school of Barracudas. ?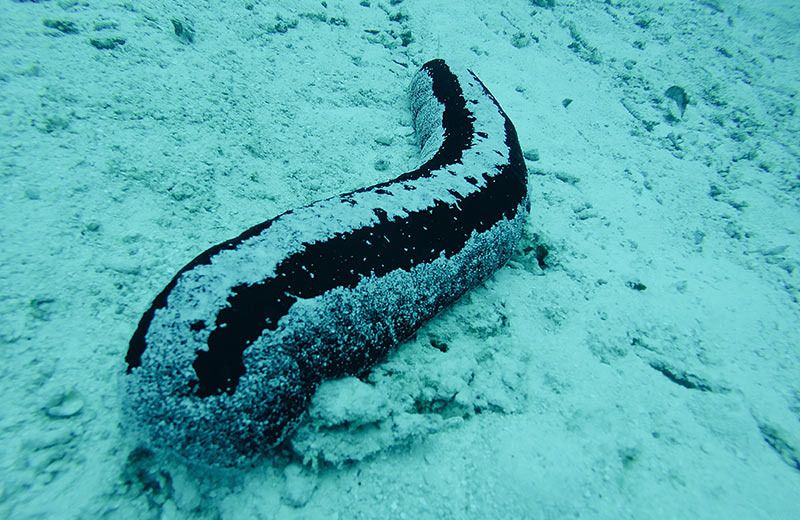 Giant sea di cucumber.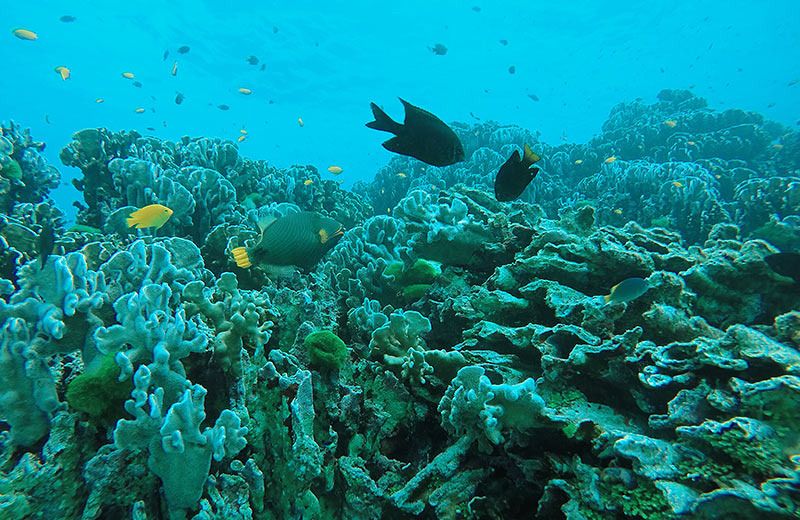 Hard corals instead of the usual soft ones.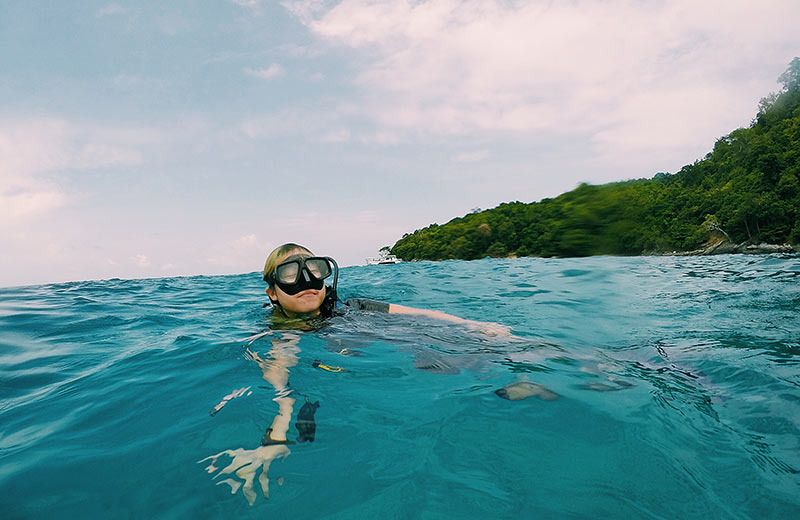 Jo's first clear dive :3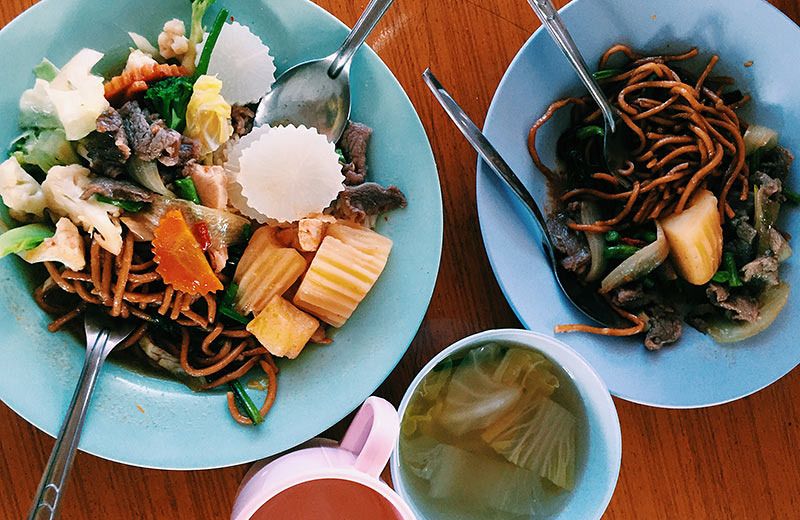 On-board lunch.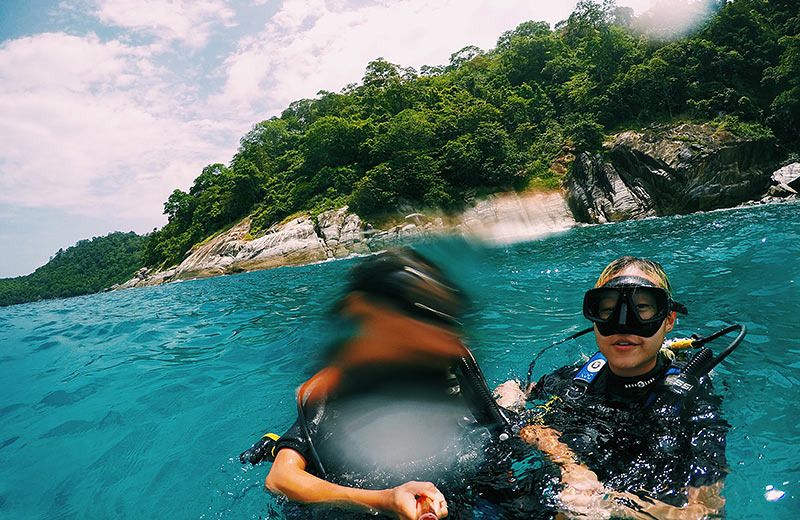 The second dive was also at Racha Noi.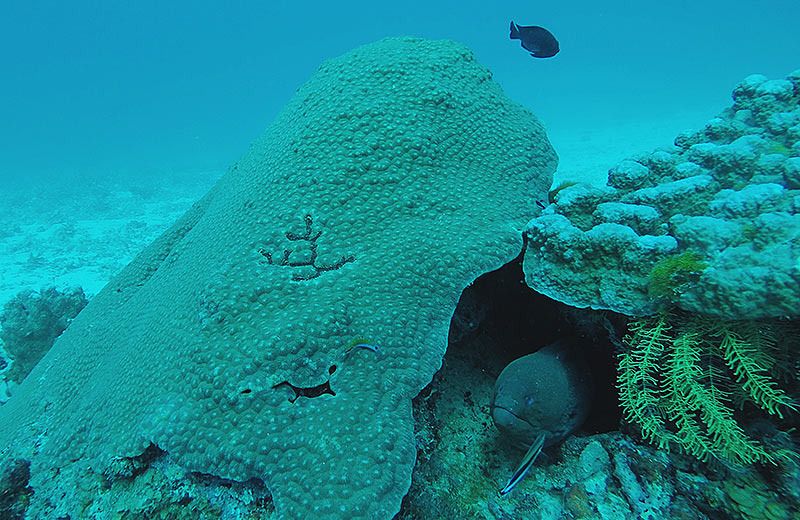 Evil Moray Eel spotted. I was actually very scared that it would suddenly swim out and rip my hand off while taking this photo.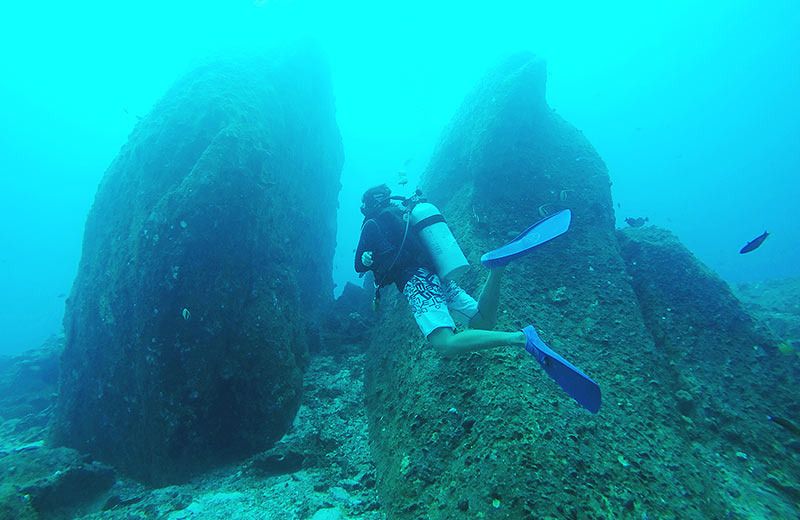 Our third and last dive site was at Racha Yai. That's our super cool divemaster, Julie.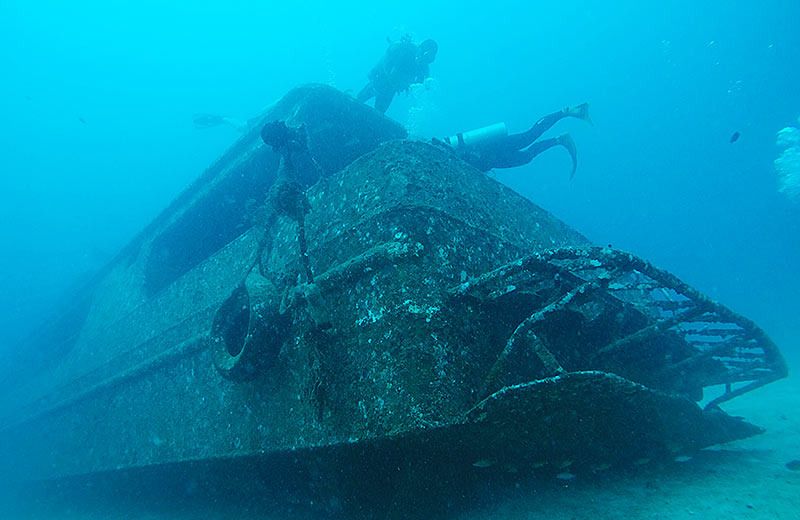 Wreck of a snorkeling boat.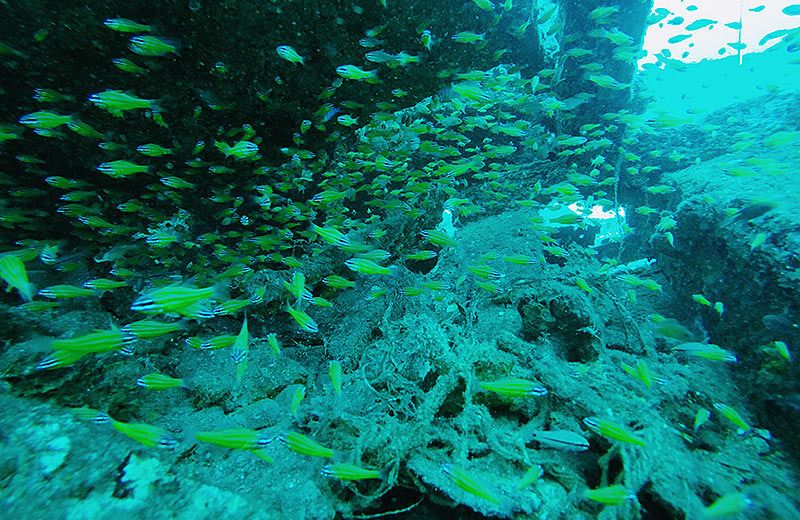 There was supposed to be a fish here camouflaging really well. Try spotting it ('cos I can't LOL).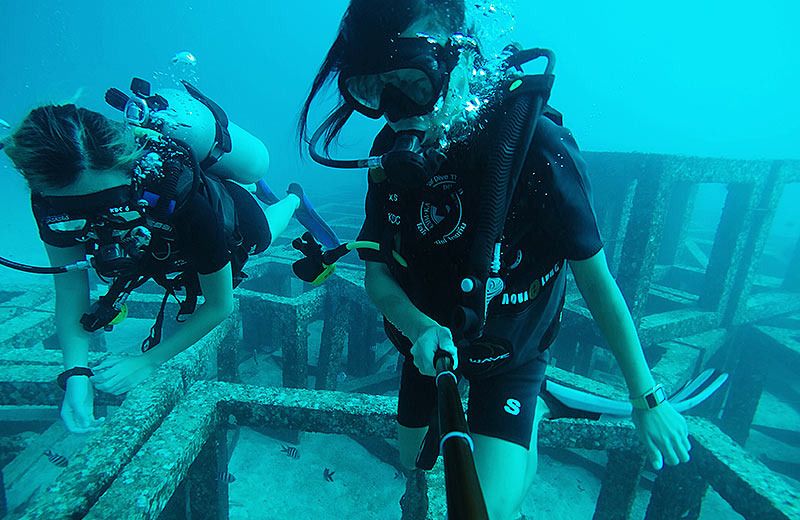 It was a pity that we didn't see any mantas or sharks due to the season. But I didn't expect them so the disappointment wasn't huge.
Back to Patong by evening.
We tried our luck at No. 6 and failed, so we ended up at Dang Restaurant again.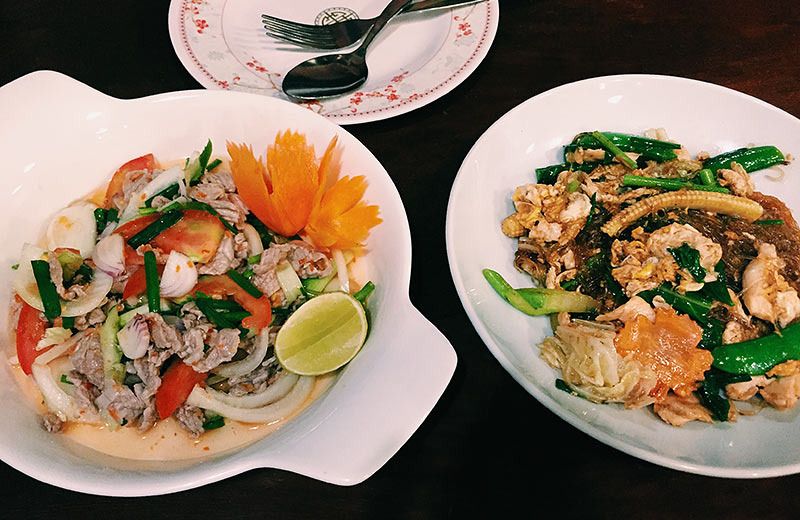 This was just 30% of the food we ordered. Because the restaurant's always packed, we ended up sharing tables with ang mohs again. And they judged us on the amount we ate. Asian level muahahaha.
The night ended early as diving drained a lot of energy from us.
Trip "logo" stolen from Leinpark 😉