Exploration day began, and we had no plans.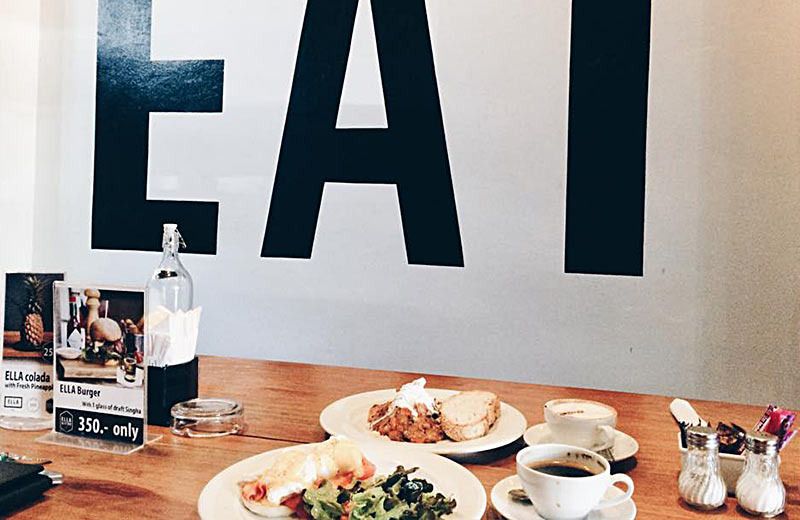 Had breakfast at our hotel first, and they serve pretty decent hipsterish food.
Then we walked along Patong stretch to search for a bike we fancy, as that's the best way to travel around without being charged ridiculous prices for transportation. I had my eyes set on a Honda Zoomer-X so I die die want that model.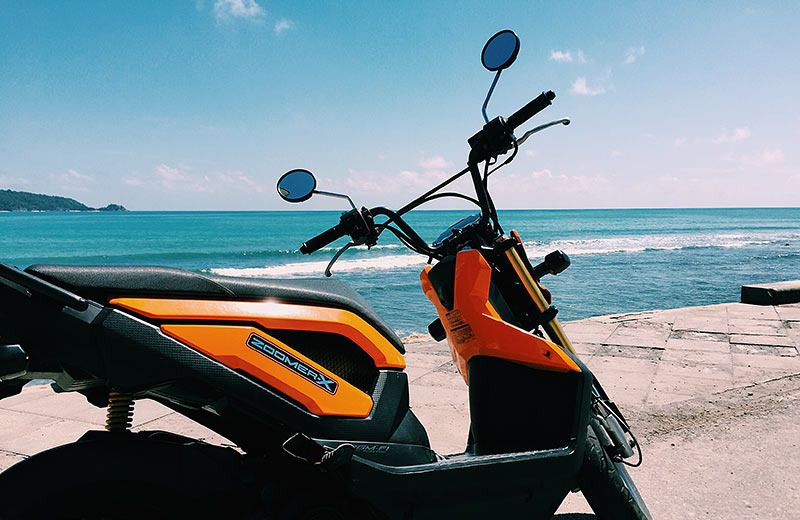 Found a perfect orange one and we rented for two full days for 350 baht. Much cheaper than what I got from Krabi.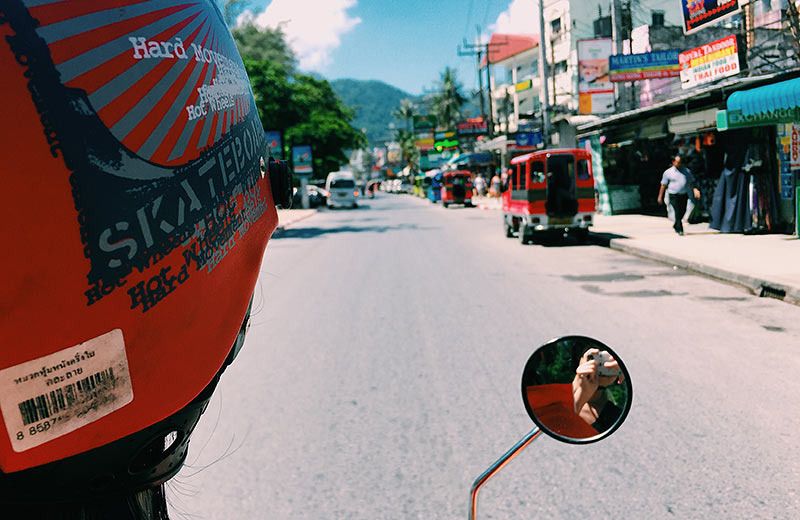 Off we zoomxed haha.
We decided to do beach hopping up North after some quick Google homework.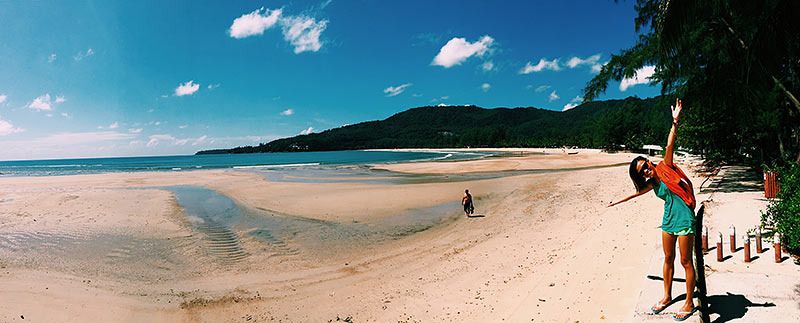 Short stop over at Kamala Beach, which looked quite meh.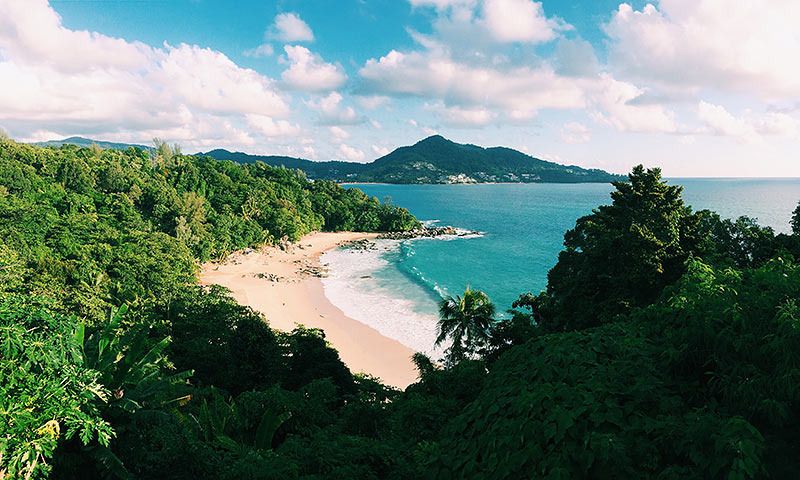 Then to Laem Sing Beach, which was said to be quite free from tourists. Indeed, it was pretty small and quiet, and a steep walk down. Water was not really fantastic though.
Did poses inspired by asenseofhuber.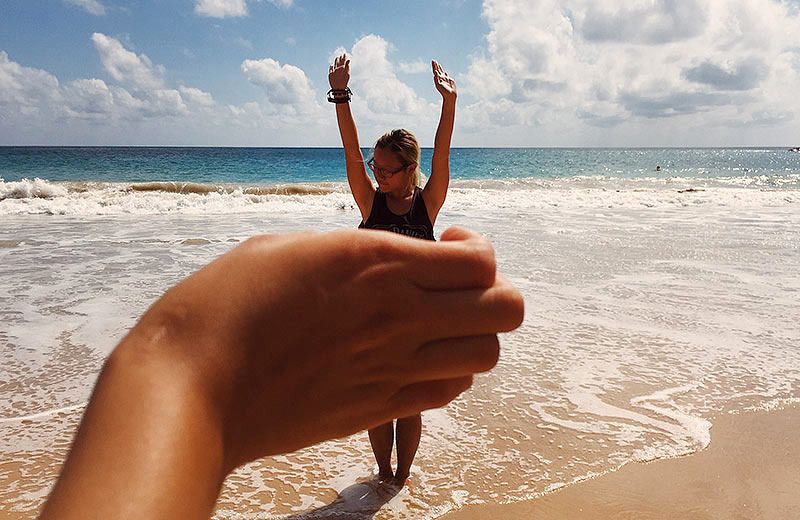 Awkward hand.
Played in the waves and somersaulted a few times till my head hit the seabed and bikini fell out while tumbling.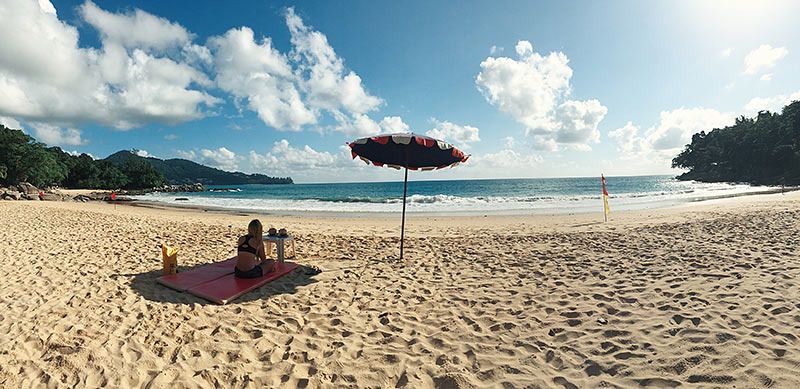 Settled down with an umbrella, two mats and coconuts.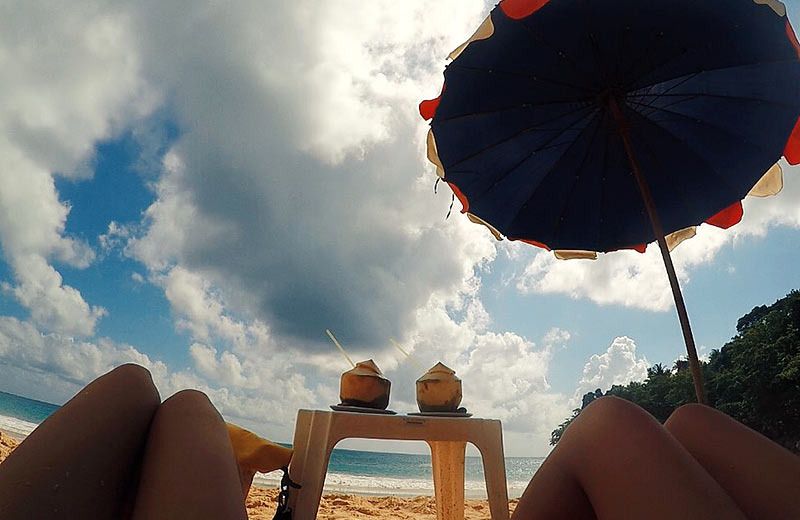 Life is good.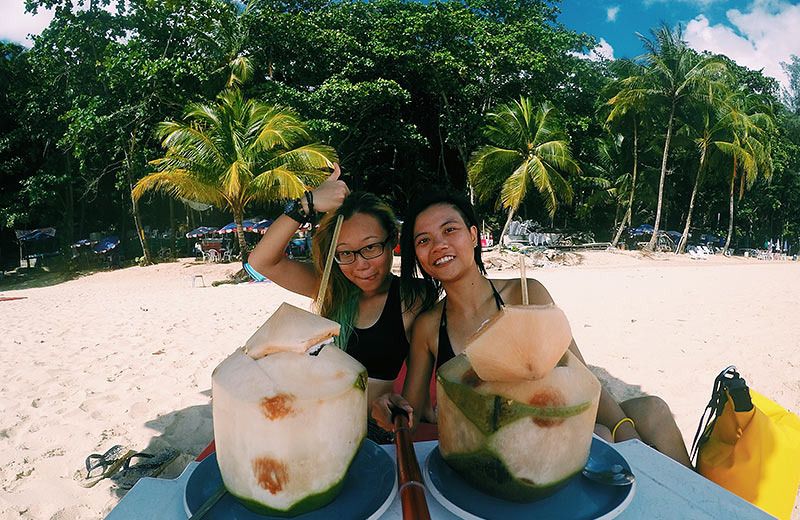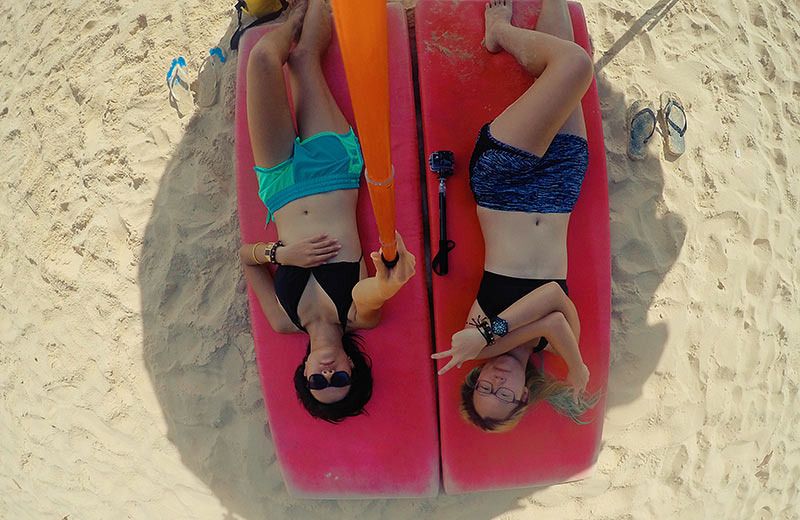 We laid there and just chilled for two hours.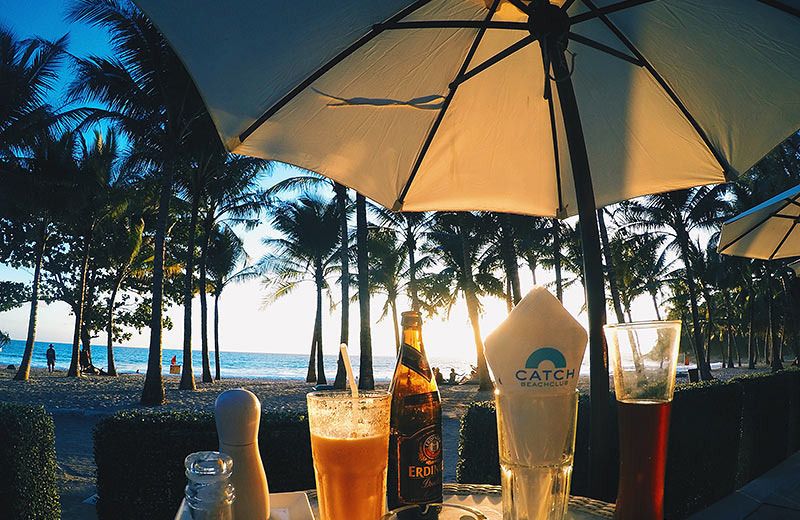 Then we headed to Catch Beach Club @ Surin Beach to catch the sunset.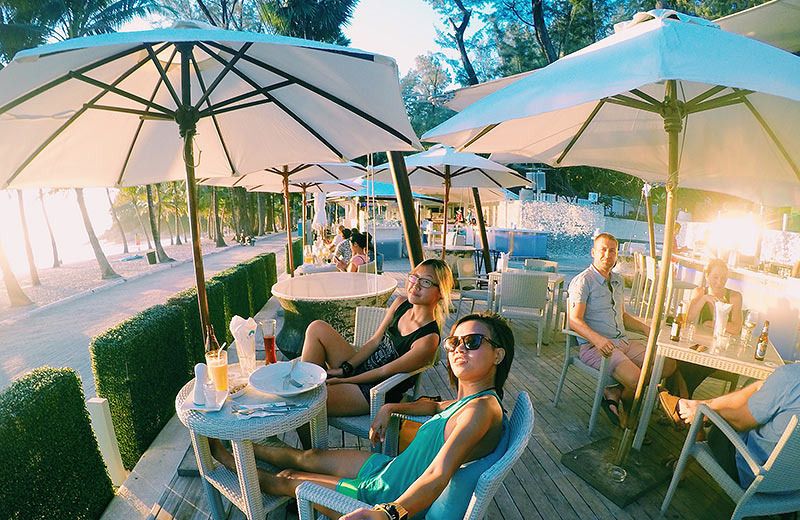 Their menu and server was damn confusing and we ended up with pasta when we thought we ordered pizza. Fail. The ambience was also nothing compared to Bali's. Our view was blocked by a lot of trees and there were no seats to lie and nua.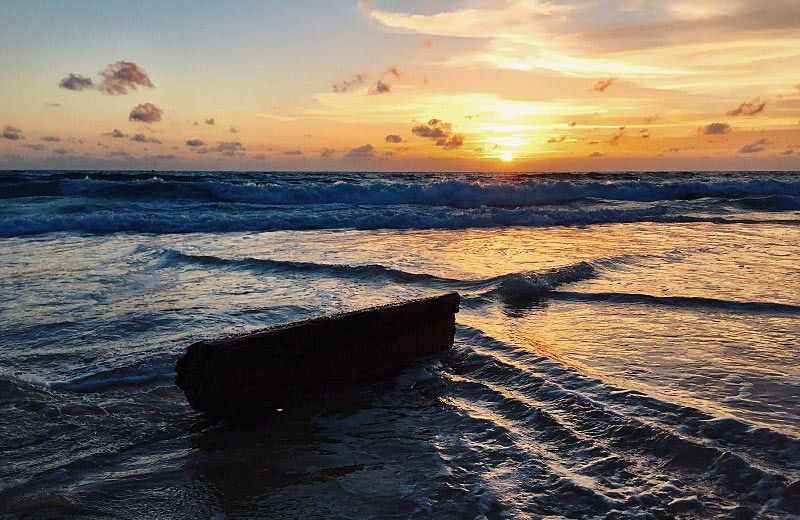 Sunset was gorgeous, just that we had to walk out to the beach to see.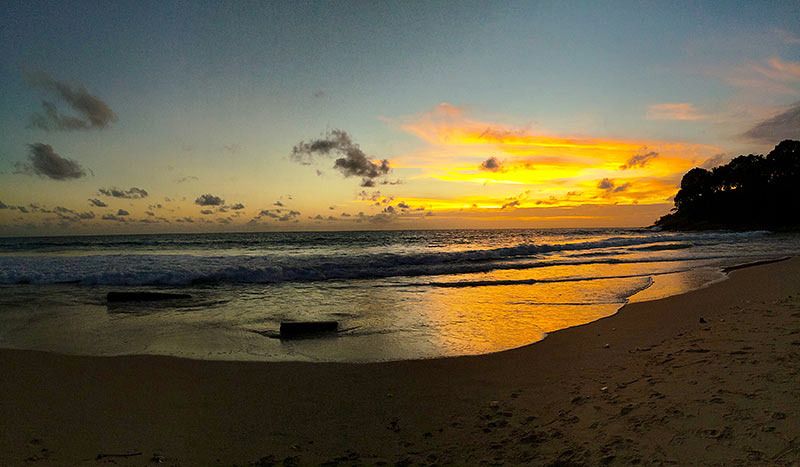 Prettyyyy~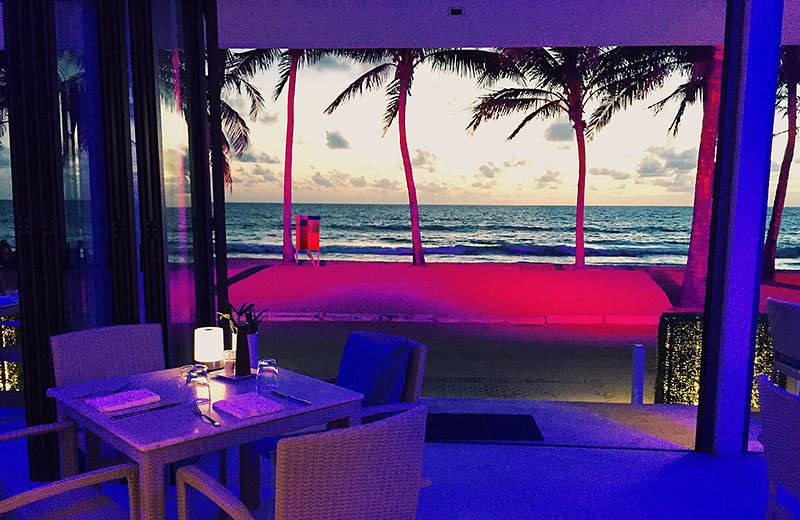 Conversations till night.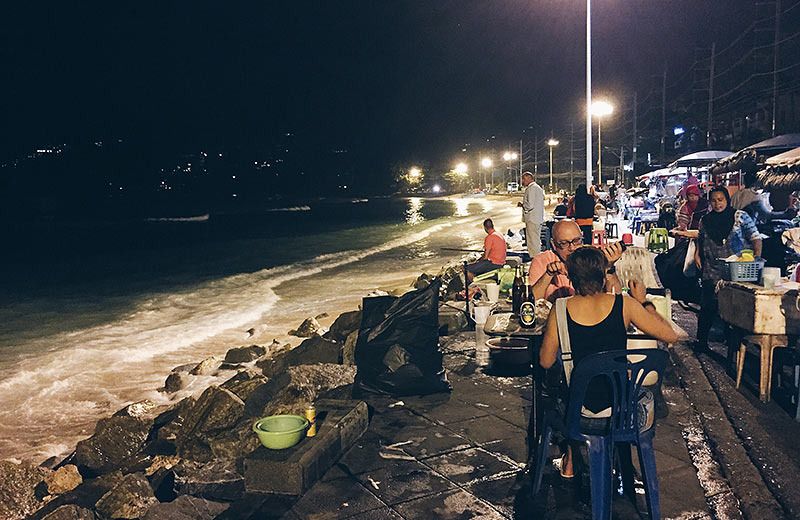 While on the way back to hotel, we were still hungry and just nice saw some roadside food stalls by Kalim Beach.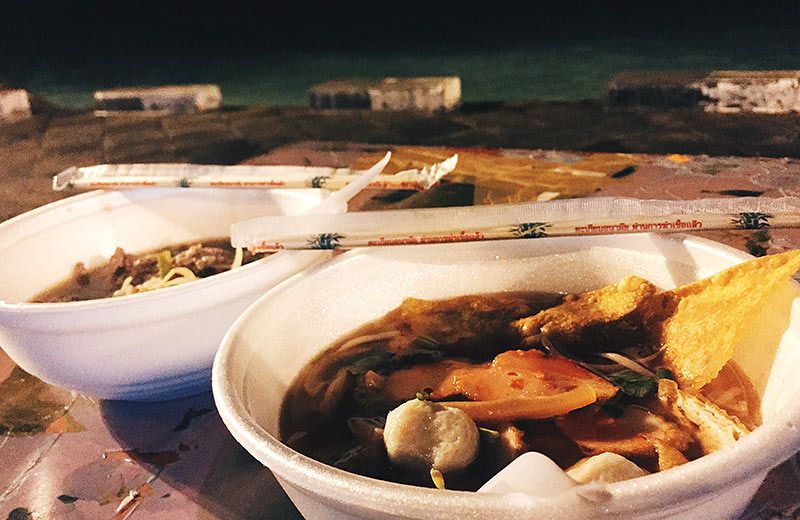 Poor men's sea view dinner haha, love it.
Trip "logo" stolen from Leinpark 😉