Another slow and unplanned day.
Jo woke up with a craving for Thai food.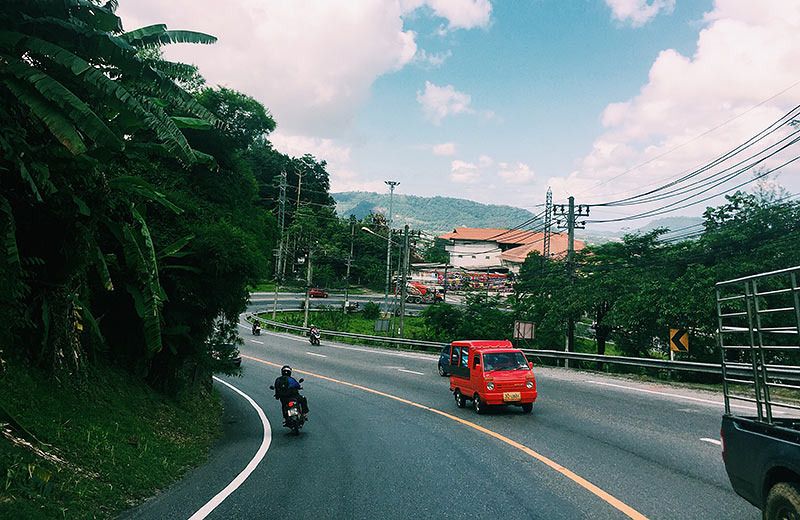 So we Googled and hit the roads once more.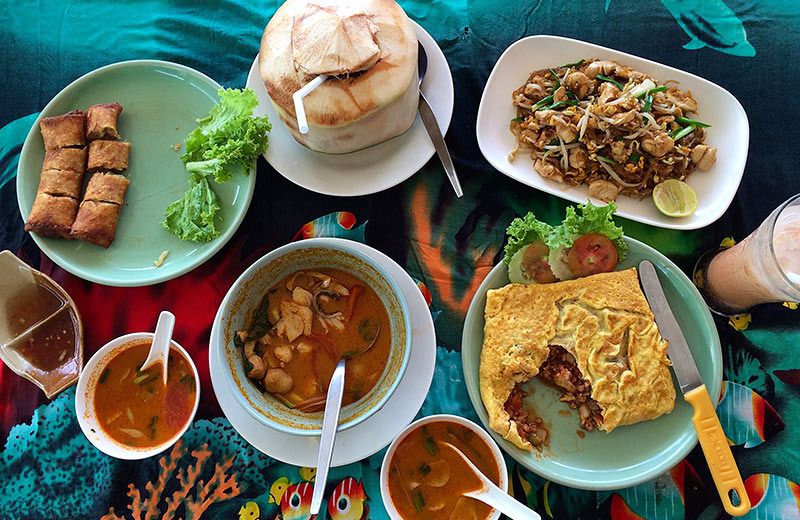 To have an overly sumptuous brunch at Poo Nurntong Restaurant.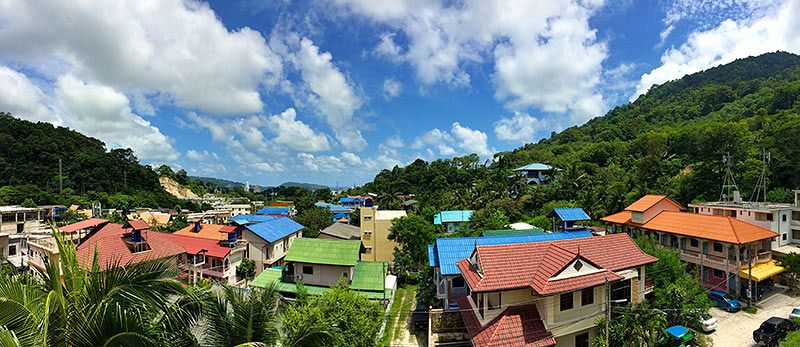 Complete with a fantastic hilltop view.
Googled for the next destination, and by accident, we found Baba Nest @ Sri Panwa. We fell in love with it instantly and tried to book it. However after having a call with their can't-articulate-English-properly staff, it seemed only possible to make reservations through email by paying an upfront deposit for confirmation. Sibeh lei chey, so an initial evening plan became a set-off immediately and try luck plan. (Btw, we didn't managed to finish the nauseatic omelette, and we packed the spring rolls.)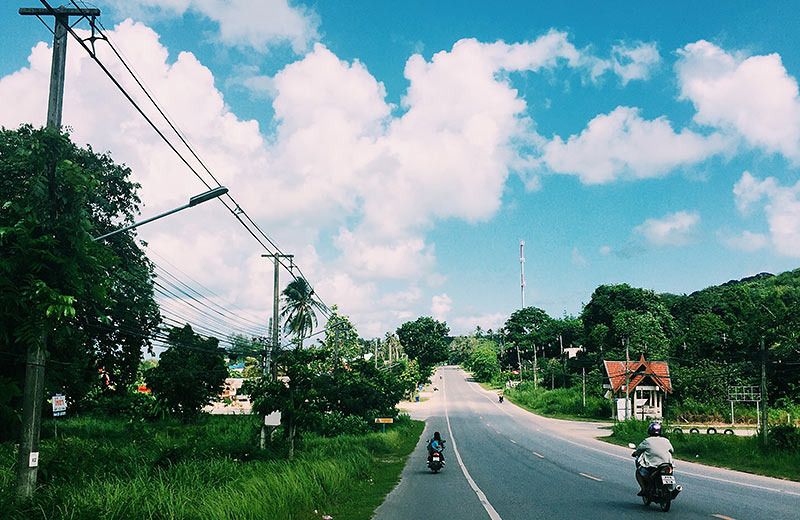 We just whacked all the way (22km) without knowing what was in store. It even rained for a while.

Passing by Panwa View Point meant we were near!
When we finally reached the hotel, all ten tables at Baba Nest were indeed fully booked. Though expected, our hearts still sank a little. However, since we had already traveled to the other end of Phuket, might as well just settle down there.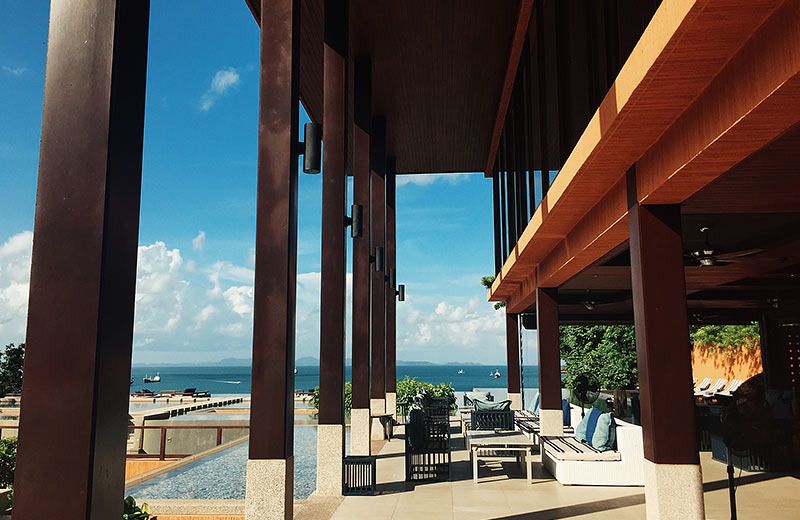 Their Baba Poolclub looked pretty swanky too.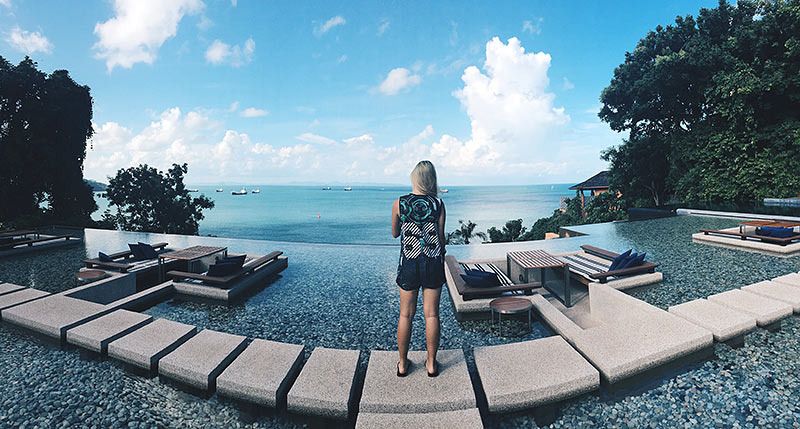 Came complete with an infinity pool.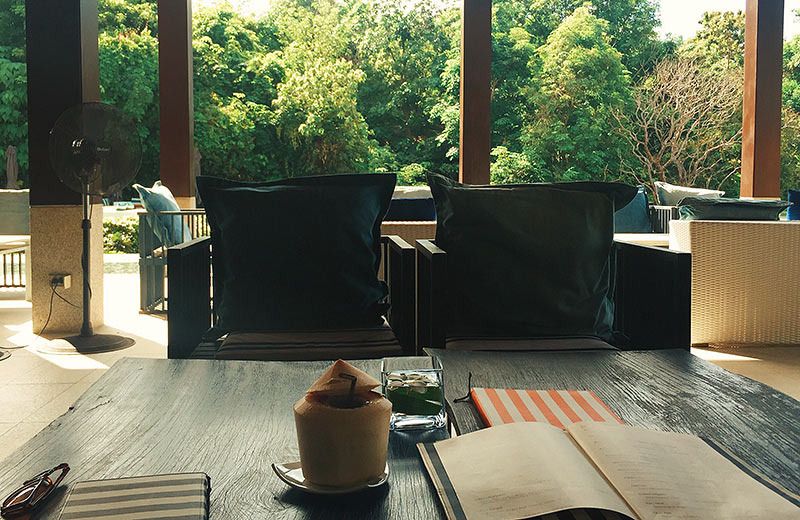 We loved the seats outside but the sun was too hot, so we hid indoors for two hours.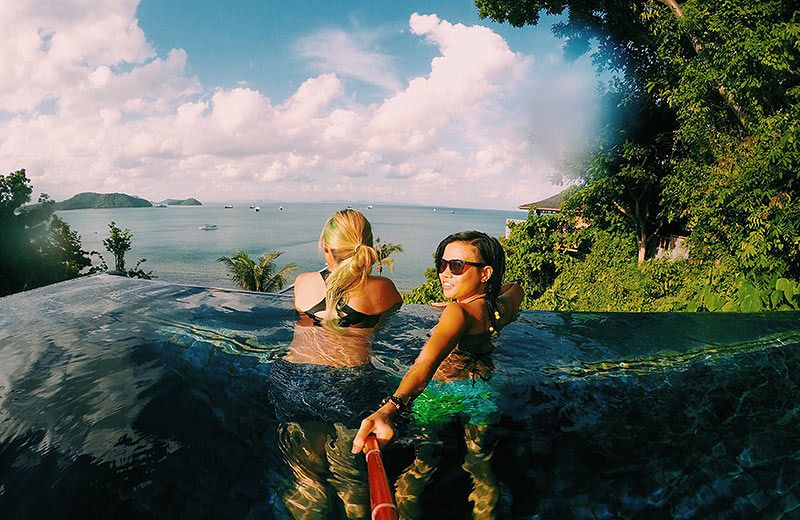 Hitting the infinity pool!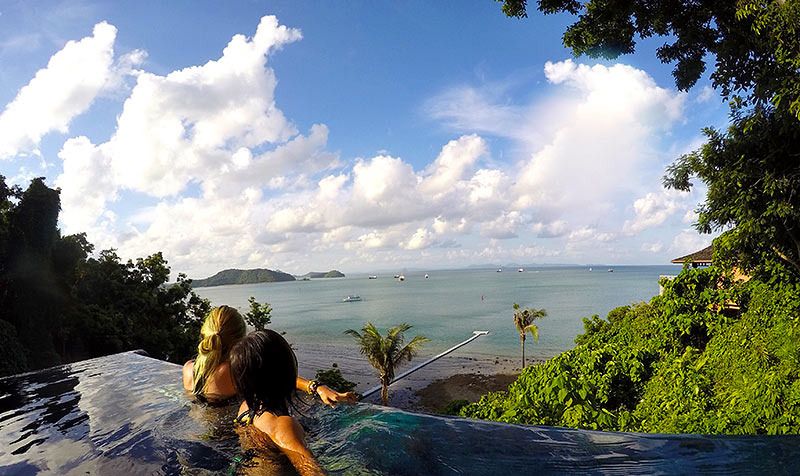 Awesome view.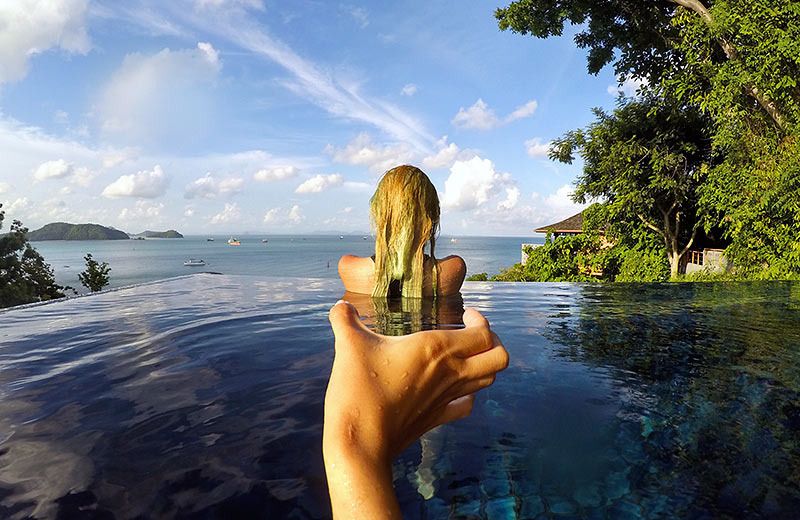 Another asenseofhuber-inspired shot with a less awkward hand.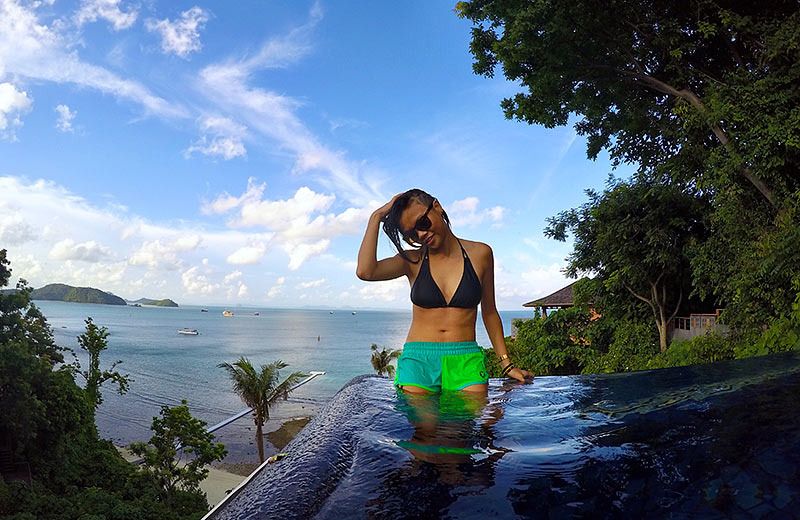 Acting cool.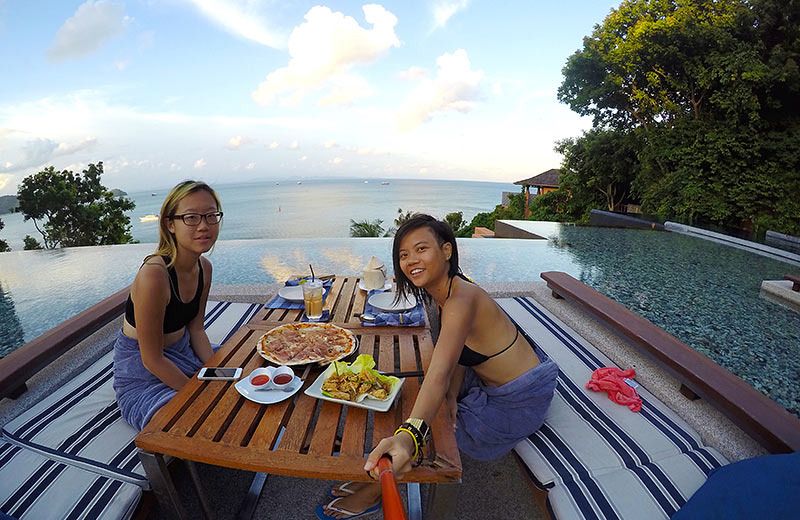 Finally got to shift over to the seats we had been eyeing on when the sun went down.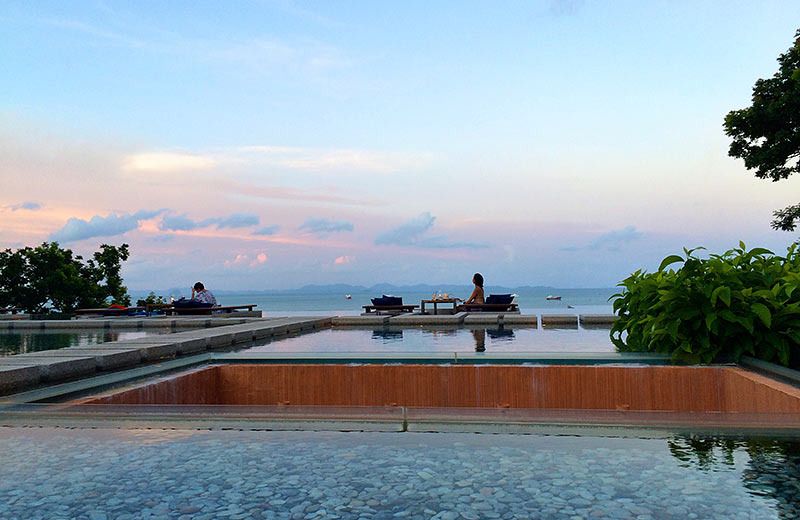 This photo looks super chill but IRL I was trying to pour out our packed spring rolls (from unfinished brunch) onto the plates and make them look like part of the dishes there without getting caught by their attentive staffs. What poor Asians do at atas places hahaha.
Stayed till the skies turned dark and could have stayed even longer if not for some stupid reservations taking over our prime seats. We then shifted to the pool side table where I got traumatised by a cockroach on our remaining pizza while trying to eat it. We left slightly after.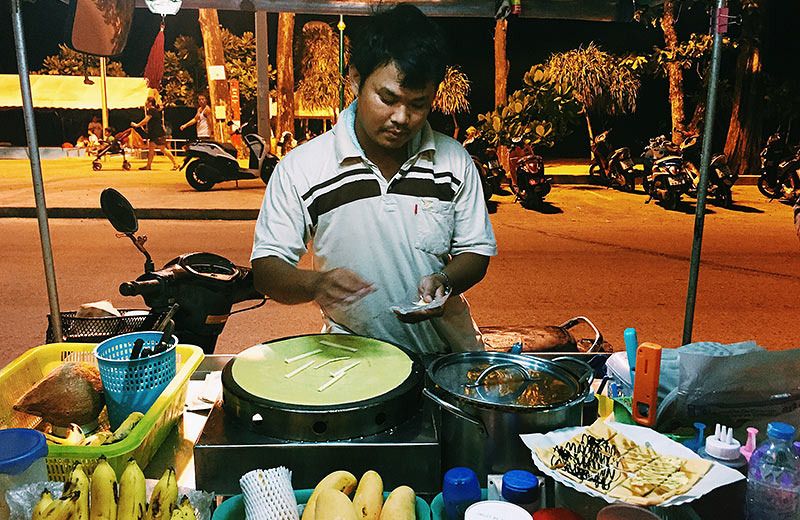 I needed something cheesy on our way back.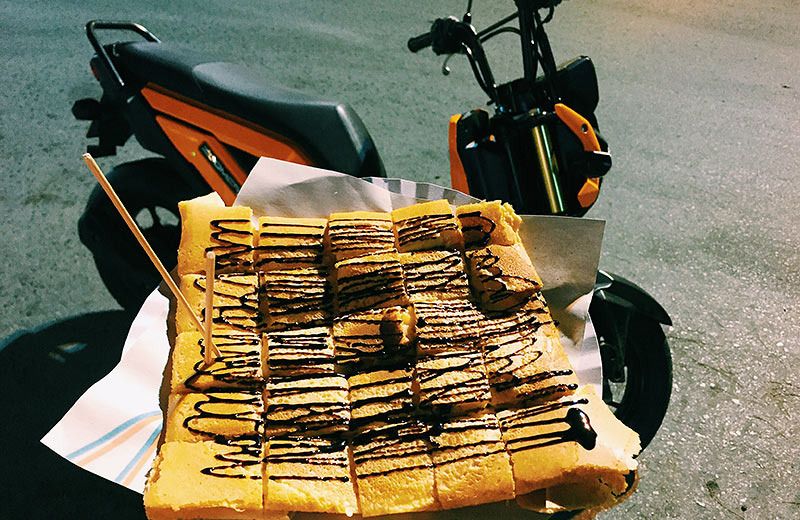 Banana cheese pancake muahaha :p
Trip "logo" stolen from Leinpark 😉