Last day always meant back to reality. We woke up earlier to do our final round of beach hopping before reluctantly returning the bike.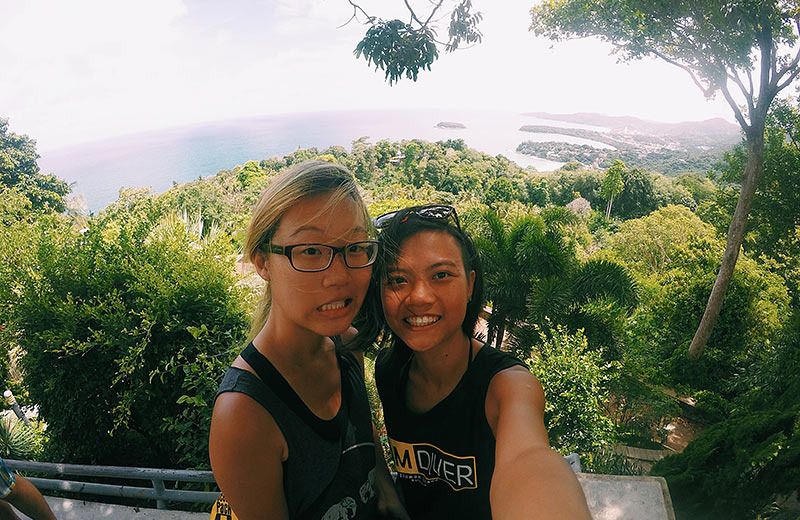 Karon Viewpoint.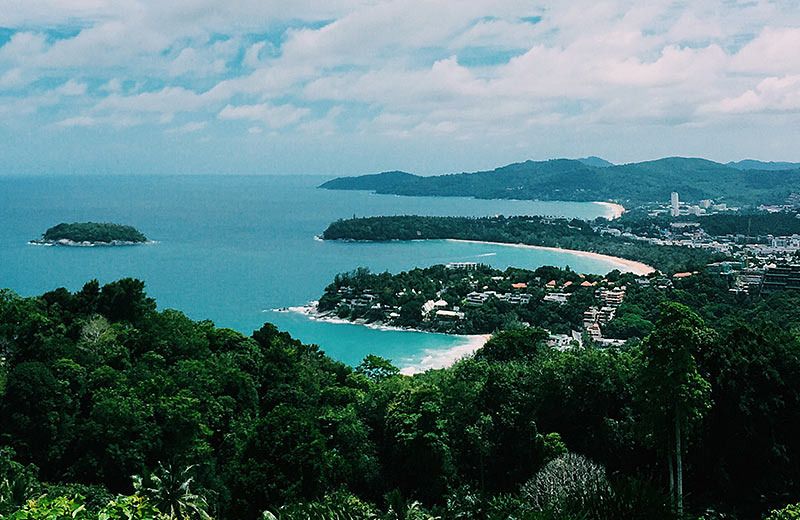 Up there, you can have an overview of the three beaches from left to right (also smallest to biggest) – Kata Noi, Kata, and Karon.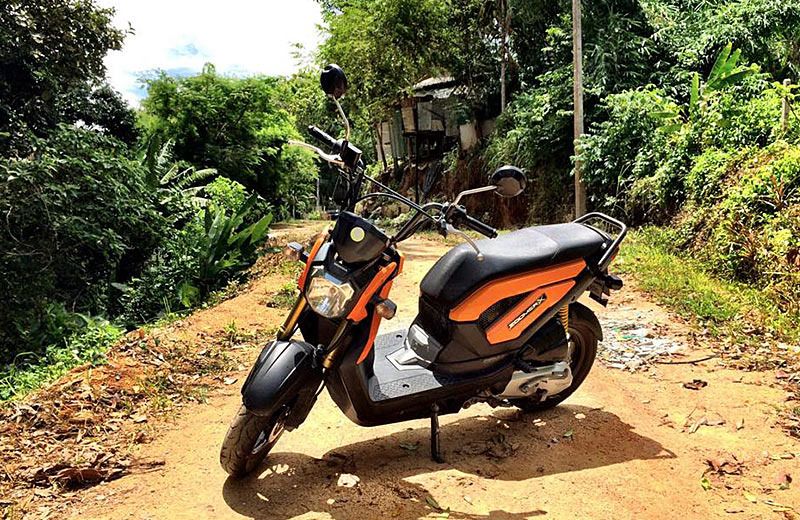 Accidental off-road because we saw a platform from the Viewpoint and tried to find it but failed and got barked by dogs LOL.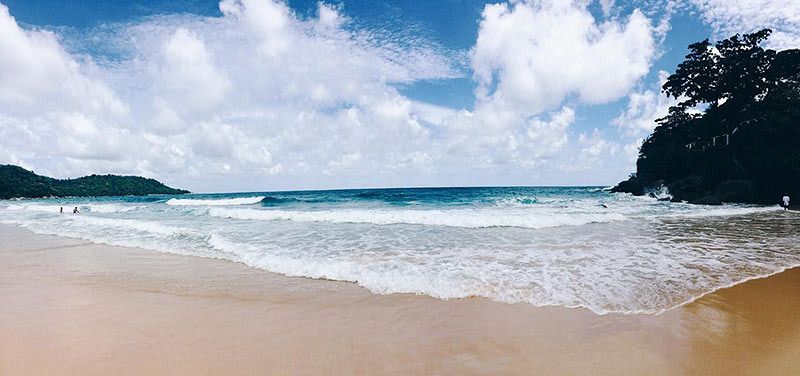 Stopped by Kata Noi Beach to have a look and we were wowed by the waters. I think this was the cleanest and clearest beach thus far.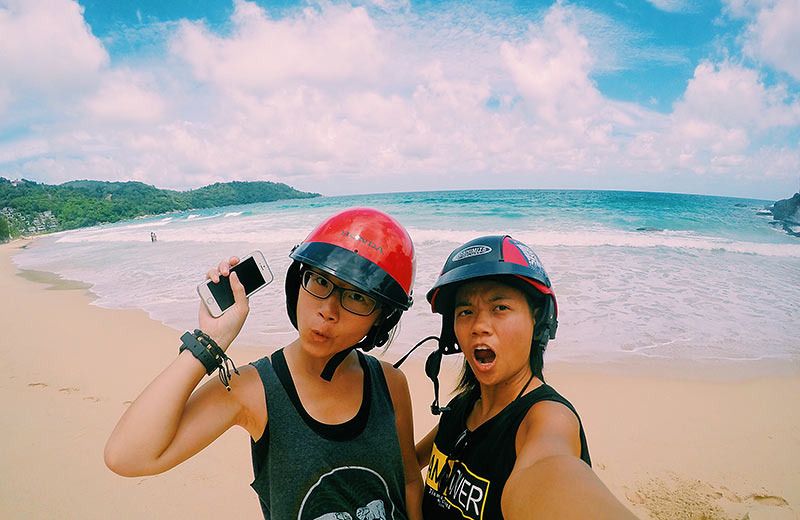 It looks like a perfect place to rot an afternoon away. If only we had more time!
Skipped Kata Beach and went to Karon Beach, which itself was another town with lots of shops and restaurants. It felt like a much more pleasant and less messy version of Patong though.
Found a nice spot for a mini photoshoot.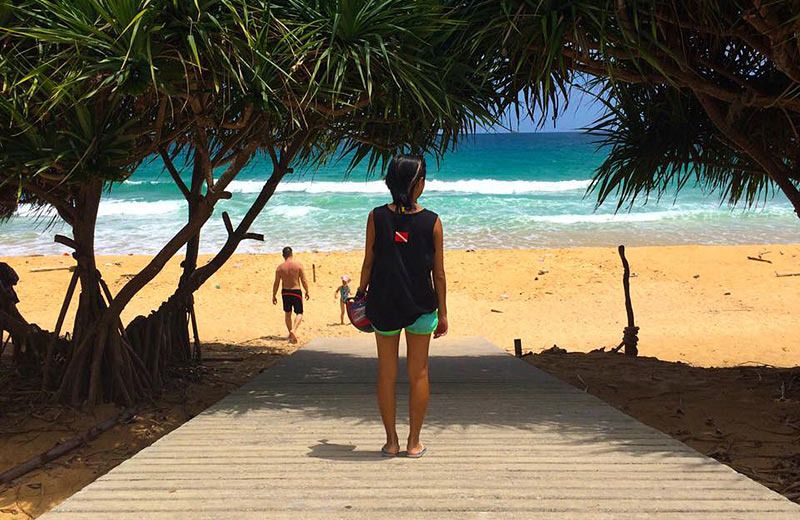 For my back view.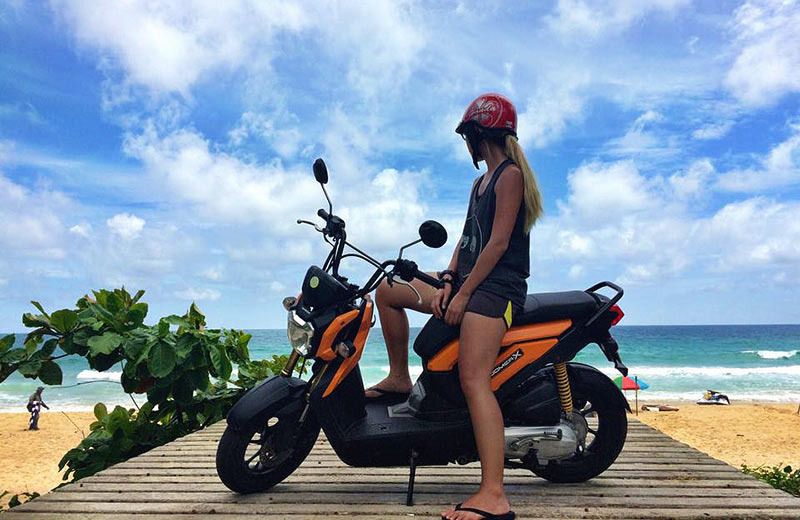 And Jo's side view, because chio-er hahaha.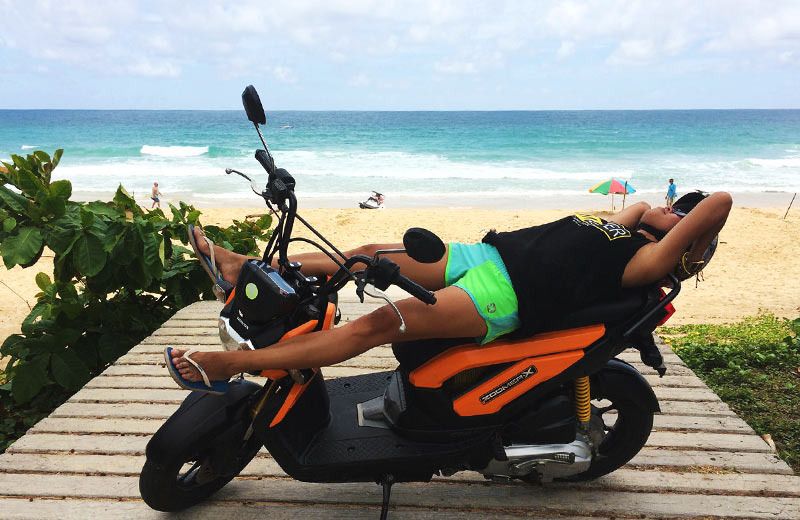 Shiok.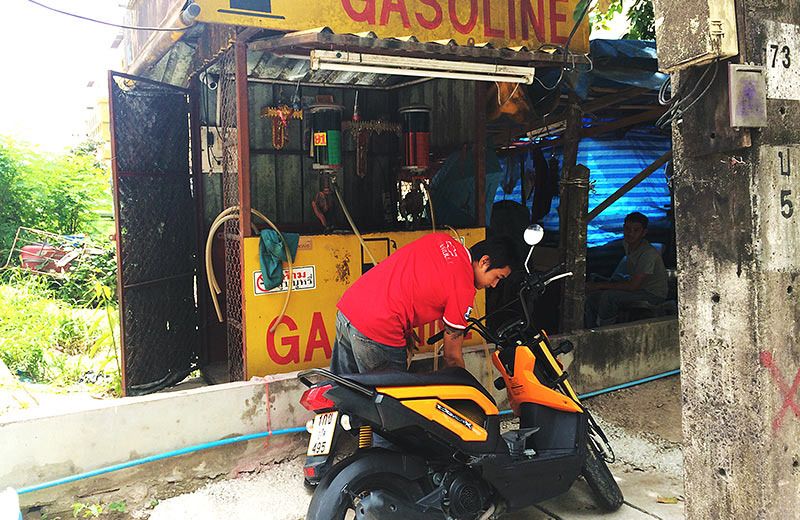 Paid extra 10 baht for gasoline that came from this cute station instead of the usual glass bottles.
We were back to Patong on foot once we returned our dear Zoomer-X. It had served us well. Washed up and made it in time for check-out.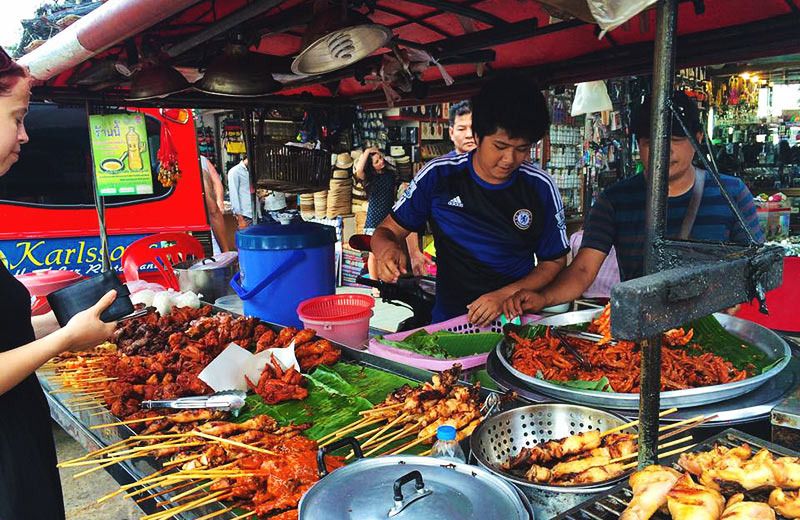 Street stalls rock.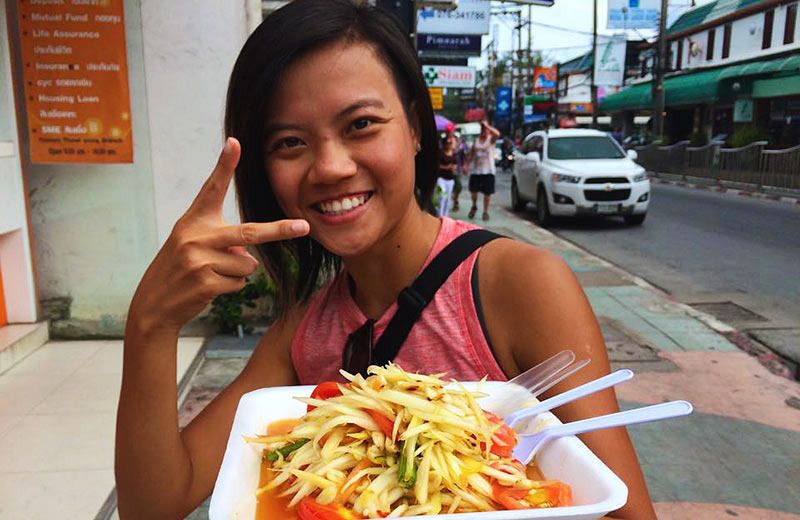 Shiok mango salad.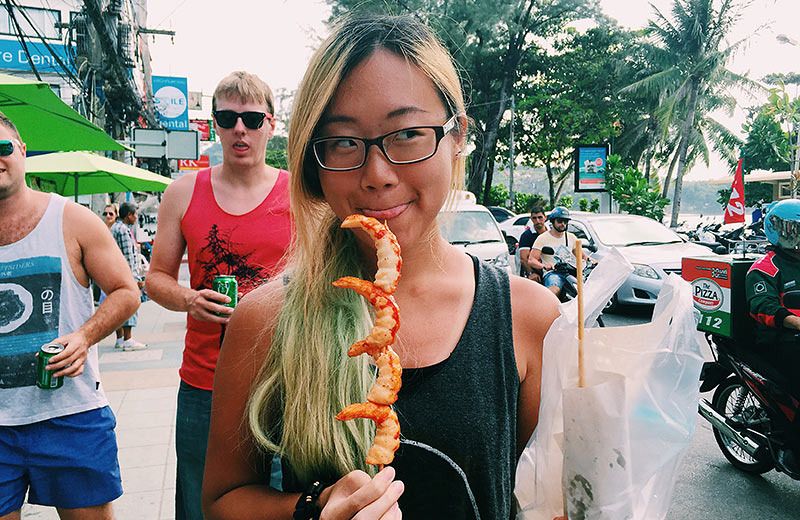 Check out the ang moh imitating Jo's pose behind.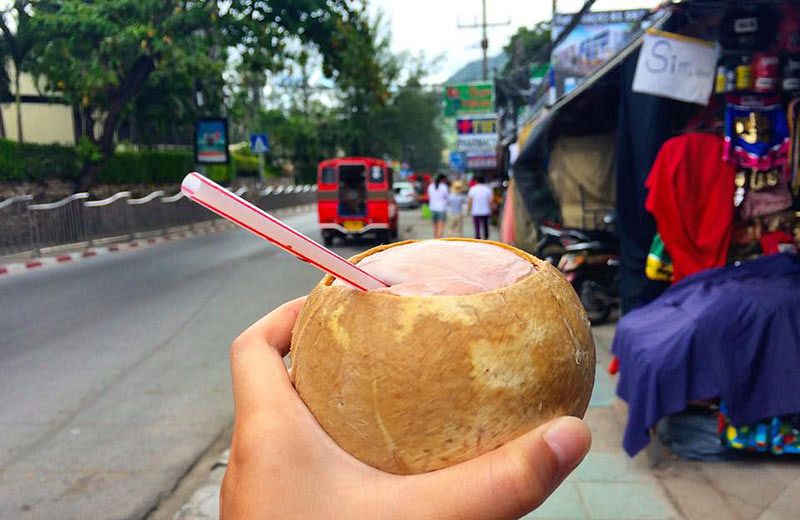 BEST Thai coconut ever. Salivating as I type this.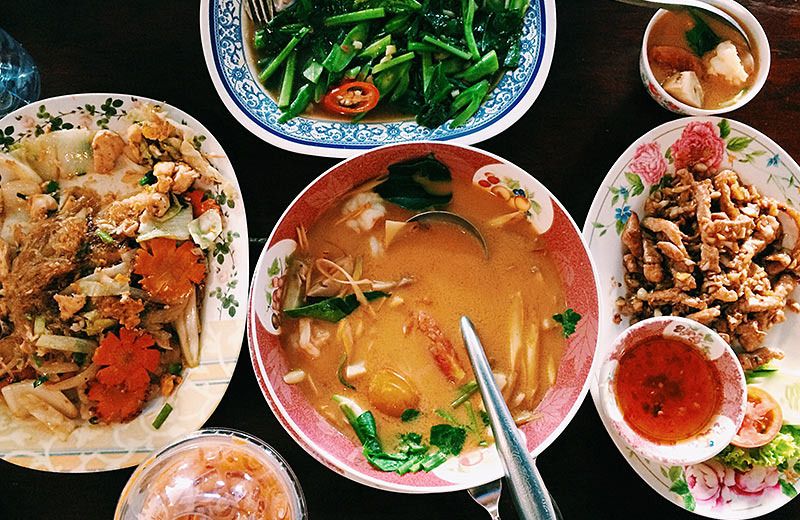 And yes, we finally got to try No. 6 Restaurant 'cos we went during an odd timing. Turned out, it wasn't like super duper fantastic. Just one of the more authentic and accessible Thai restaurants in Patong area 'cos the rest were all ang moh food. Nonetheless, we ordered and chomped like pigs.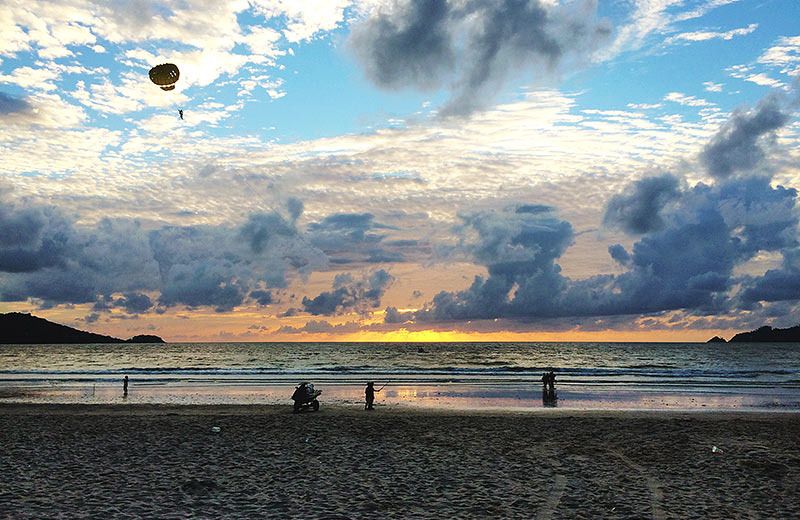 One last view at Patong before we left. (It only looks nice during sunset from afar.)
Got a private taxi to the airport for an exorbitant 800 baht but bo bian every mother father shop was the same. We tried to haggle down to 750 with one driver but he didn't show up. Haha lan lan seemed like we were destined to be carrot heads for the last time.
Trip "logo" stolen from Leinpark 😉