It was the time of the year for THE big trip for Loti and I again. Seems like short holidays can no longer satisfy us enough hah.
Due to my new job, I had to take unpaid leave, but I believe it's worth every bit in exchange for our first legit backpacking trip to Vietnam and Laos (and Bangkok)!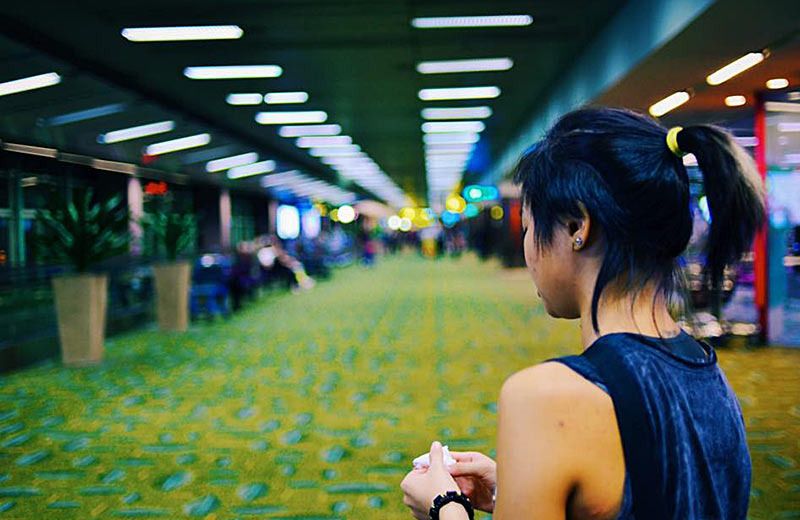 Sinusy and lack of sleep, we boarded a 7am flight to Ho Chi Minh City.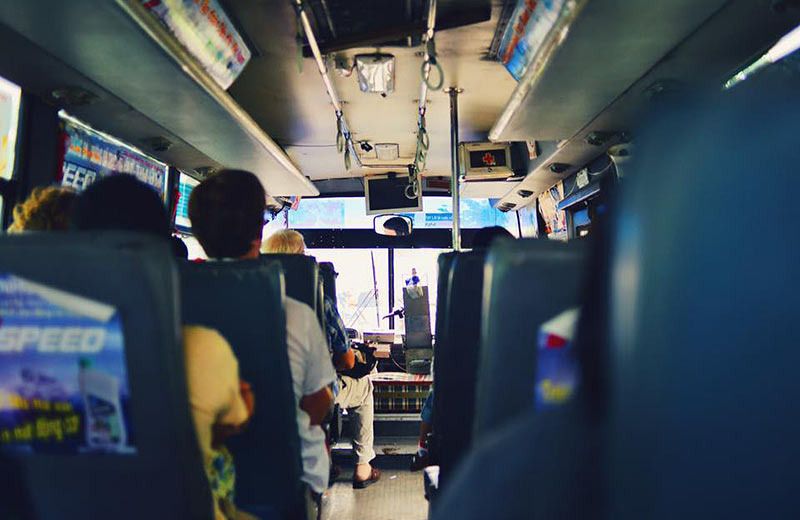 Traveled from airport to the city by public bus 152 and it cost us only 15K dong per pax.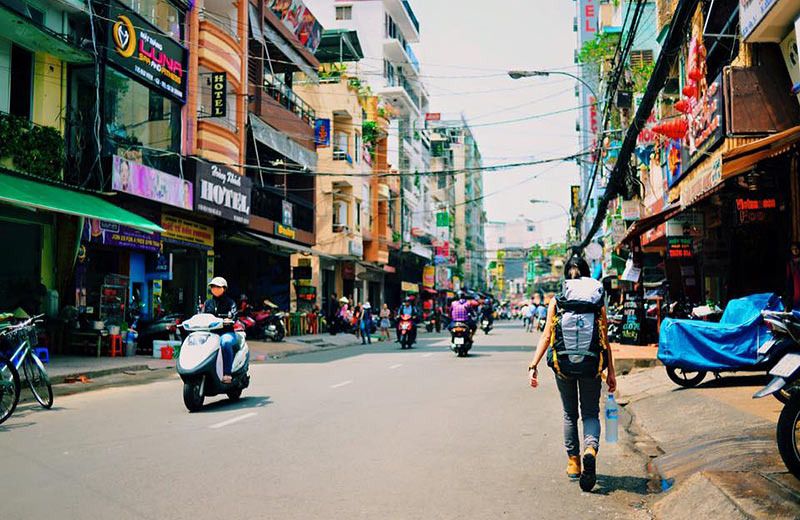 Every stop was shouted in Vietnamese and the bus driver asked us to alight at a random street. We then trotted under the hot sun in search of Saigon Backpackers Hostel and we went into the wrong one 'cos there was a duplicated one.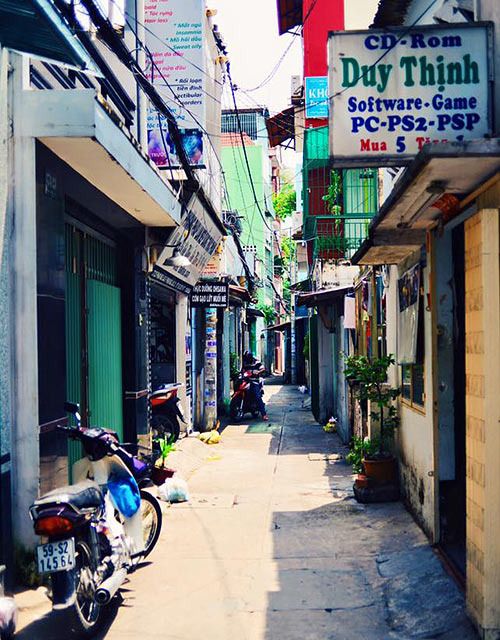 After more walking, we found the right one hidden in an backpackers' lane behind a local market, but we were unable to check in.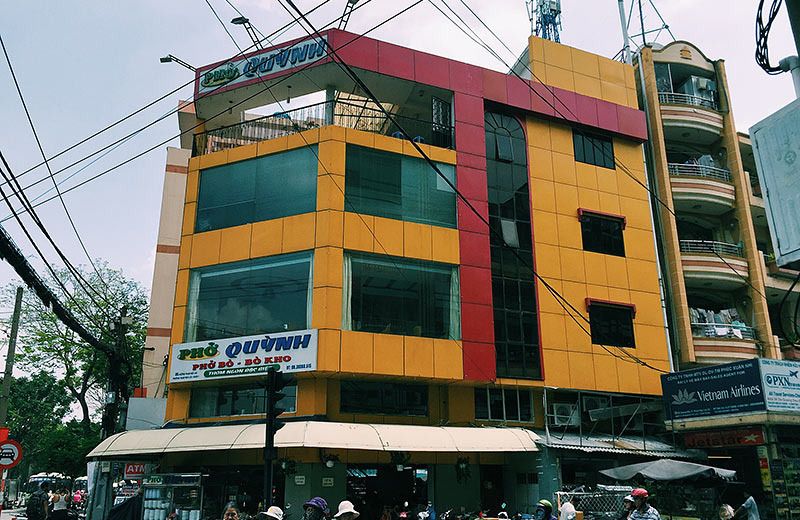 Dropped our bags, changed to shorts and went to have our first meal – Phở Quynh! Just two streets away from our hostel.
It was so om nom nom comforting and delicious, but we also suspect that the second level was meant for tourists at a higher price haha.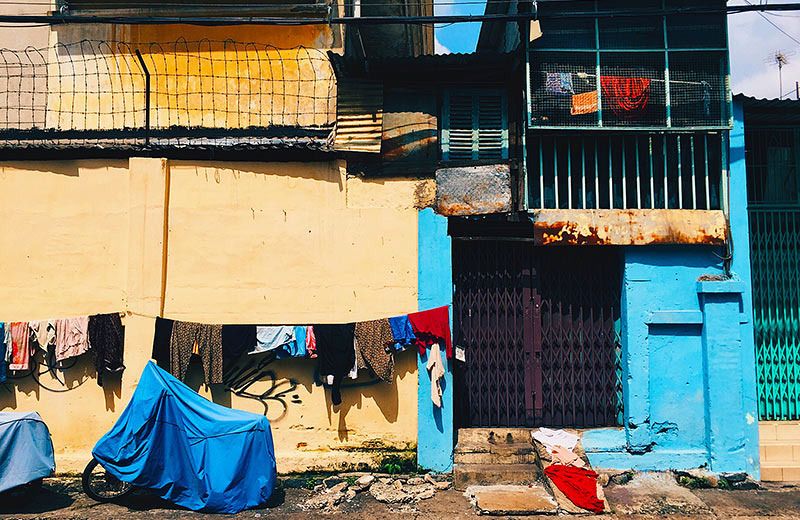 We loitered around some more in search of a cafe to chill but we just ended loitering till it was time to check in.
Clean and cosy room.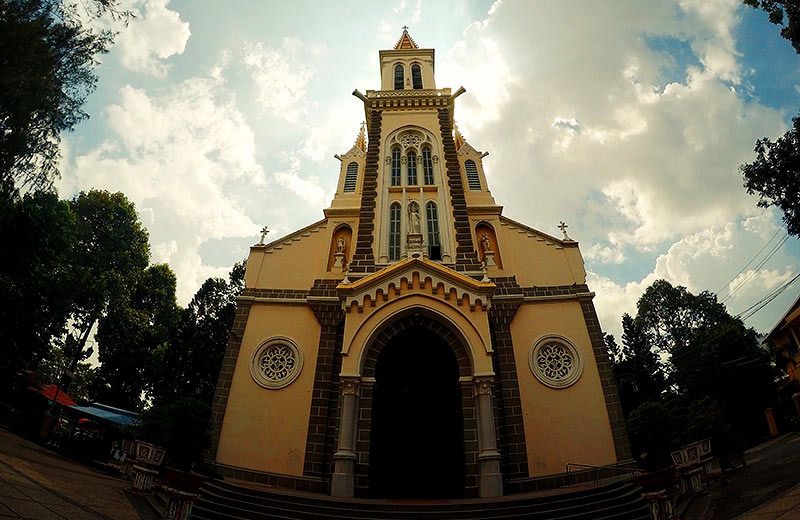 Went to check out a church near our hostel – Nhà Thờ Huyện Sỹ.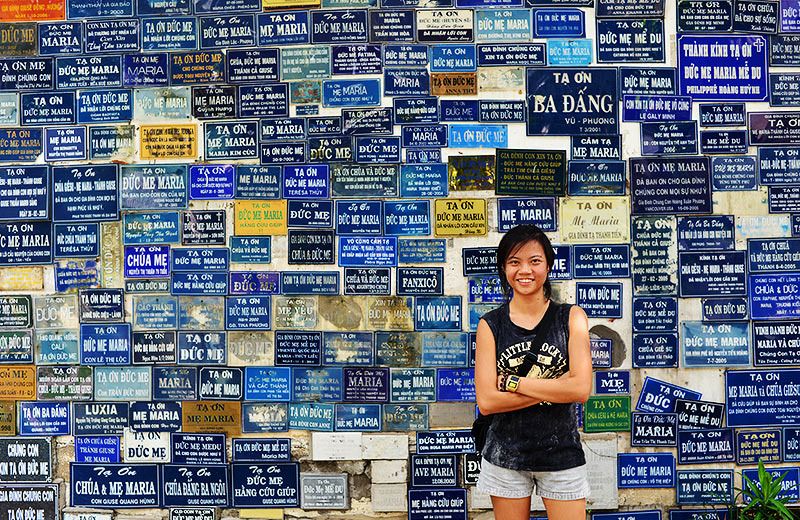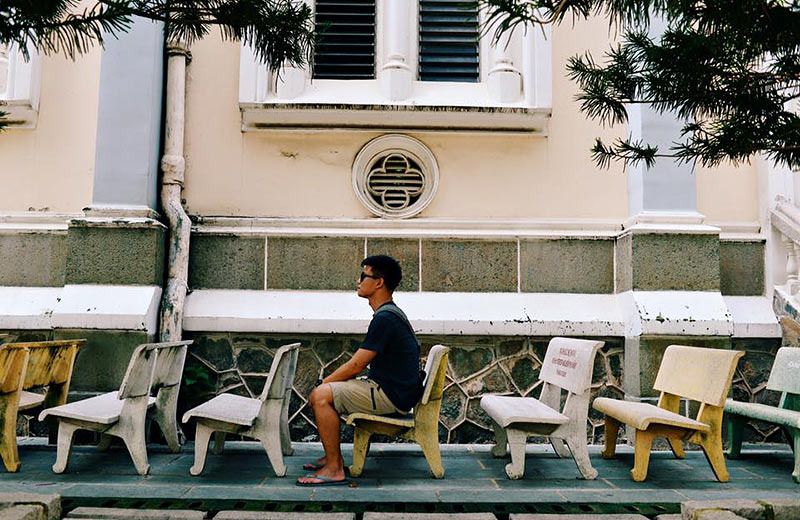 Loti thought it was the famous church but we realised much later that Notre-Dame the real deal but too late already.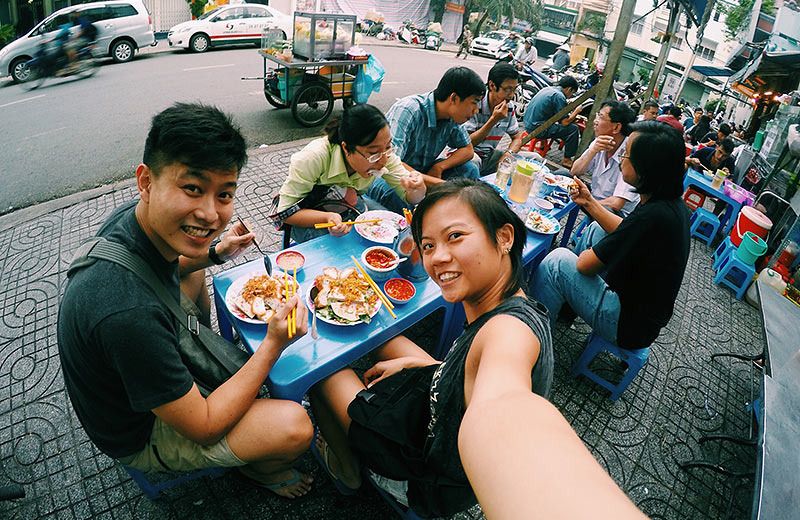 Early dinner was at a popular looking street stall after a failed attempt trying to locate a rice vermicelli restaurant. Met some friendly locals and chatted with them.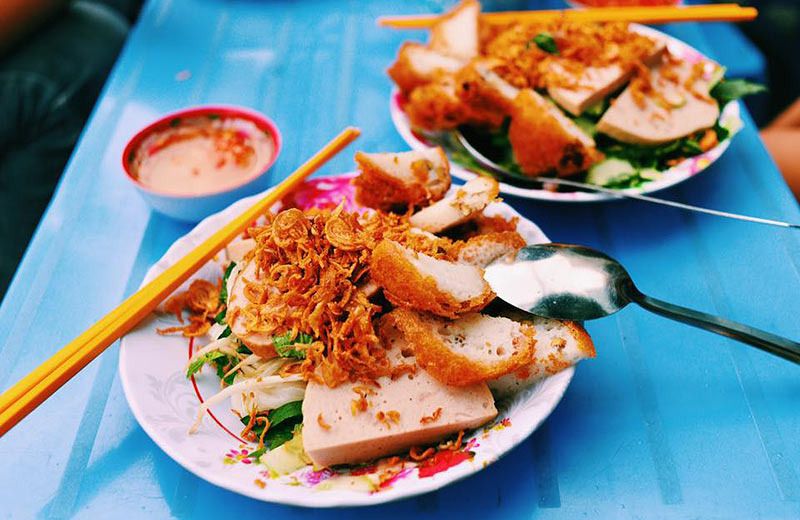 They told us this was the Banh Uot Nong – some kway teow like thing with their version of fried prawn cakes and luncheon meat.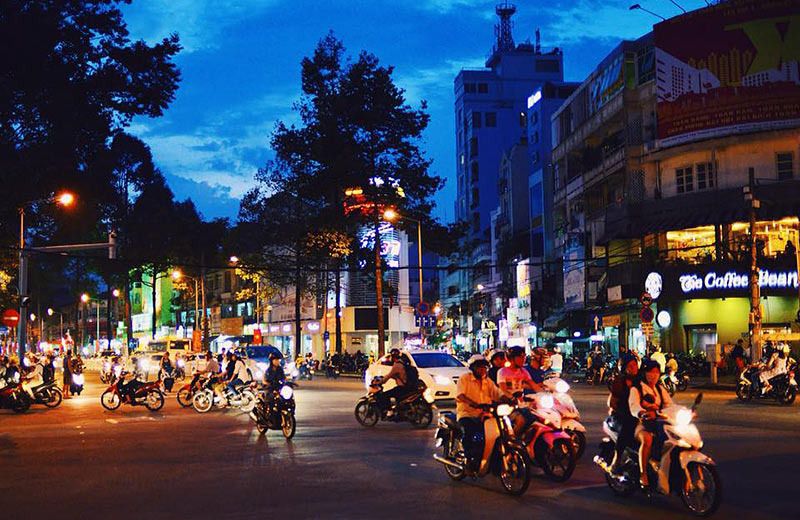 The roads in Ho Chi Minh City turned out exactly as heard. You just have to cross normally and pray you won't get knocked over.
Walked to Bến Thành Market after and it was closing by 6pm. So we just explored further all around the vicinity.
Had an early night to rest for the next day!
From the Same Trip
Ho Chi Minh 1 / 2 + Mui Ne 3 + Dalat 4 + Hanoi 5 + Halong Bay 6 / 7 + Hanoi 8 + Ha Giang 9 / 10 / 11 + Sapa 12 / 13 / 14 + Luang Prabang 15 / 16 / 17 + Vang Vieng 18 / 19 + Nong Khai 20 + Bangkok 21 / 22 + Video