As we discovered more places to eat and go, Loti and I were secretly hoping that the full day tour that we booked didn't gather enough people and got shortened into a half instead. But nope, it still happened.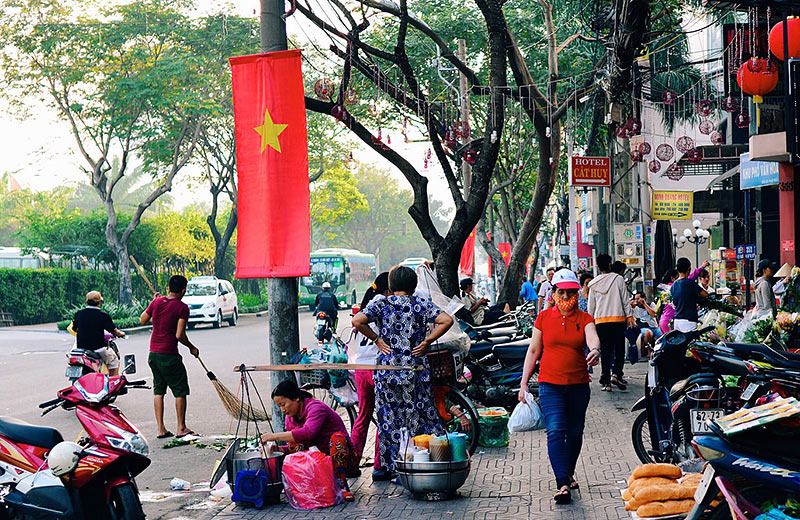 Good morning Vietnam.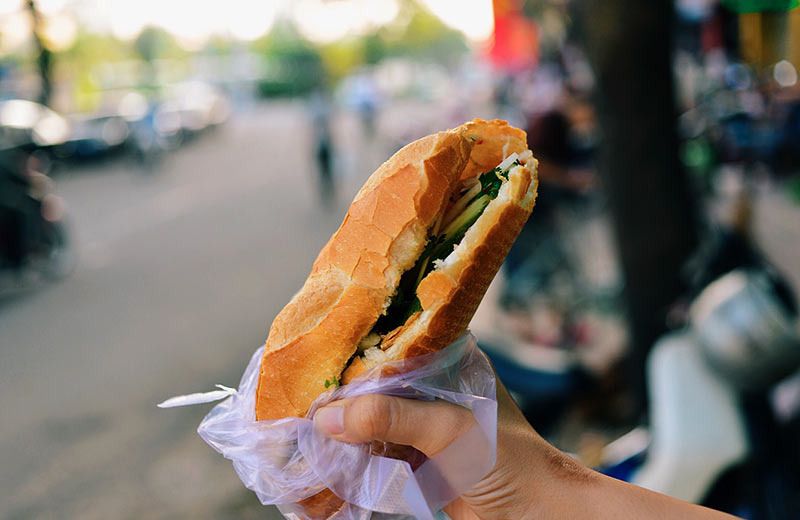 Our first Bánh Mì from a roadside stall that was one of the most crisp bread I've ever eaten.
We set off at 7.45am and traveled one hour to break for toilet and visit a handicraft factory run by handicapped artists.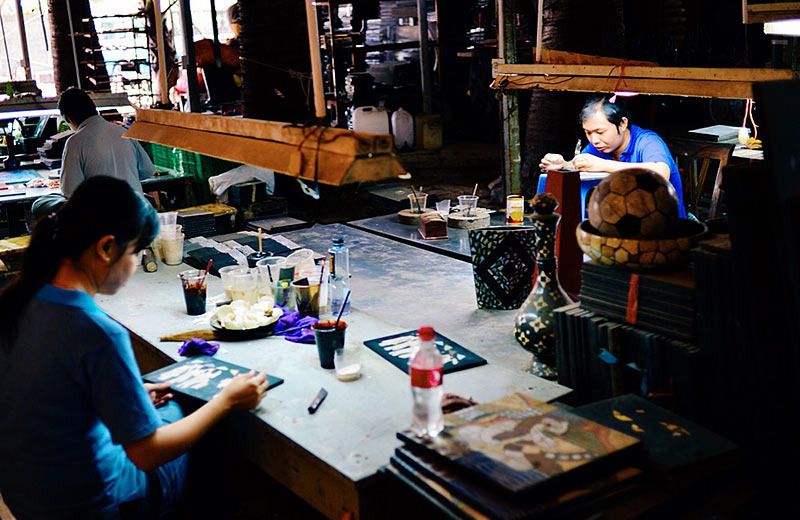 They used things like egg shells and stones to make art pieces.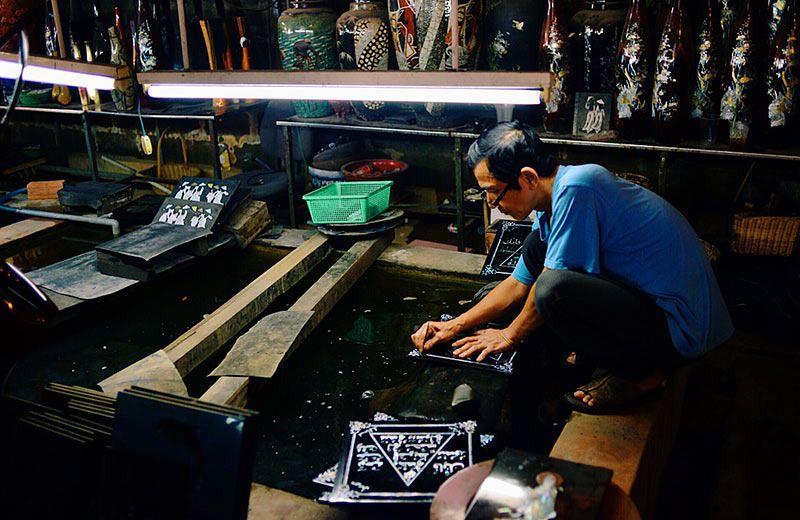 Traveled another two hours to reach our first attraction.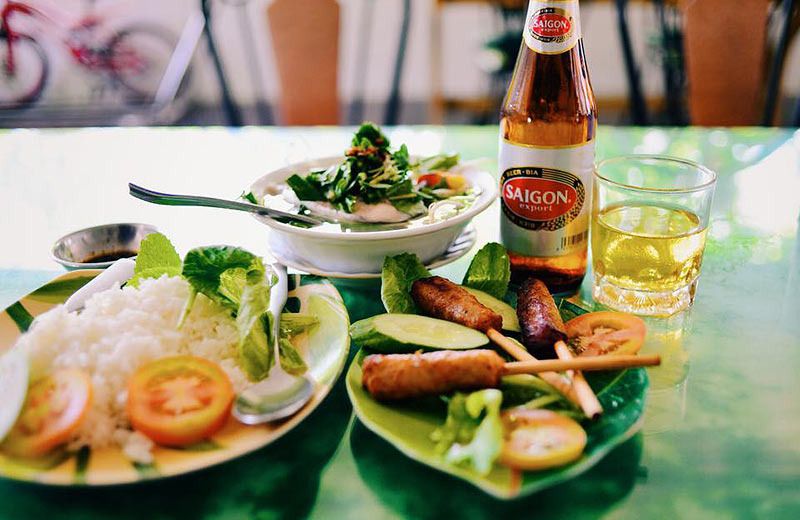 Food first before anything.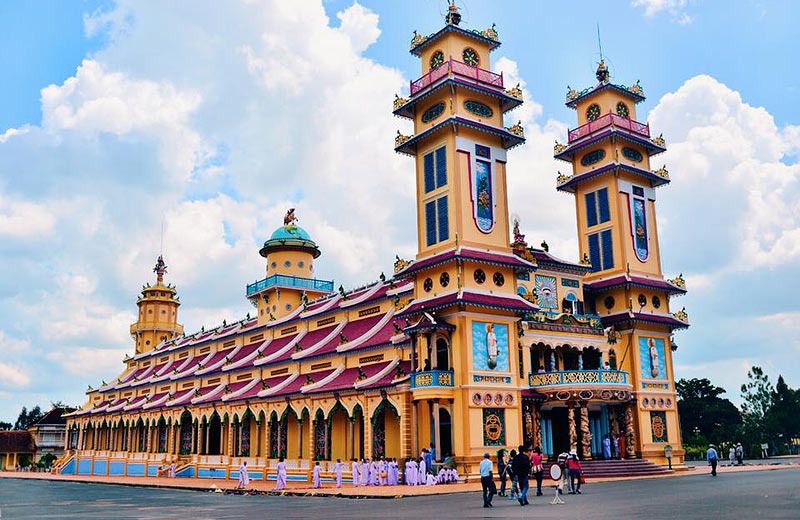 Cao Đài Temple, pronounced as "kao dai."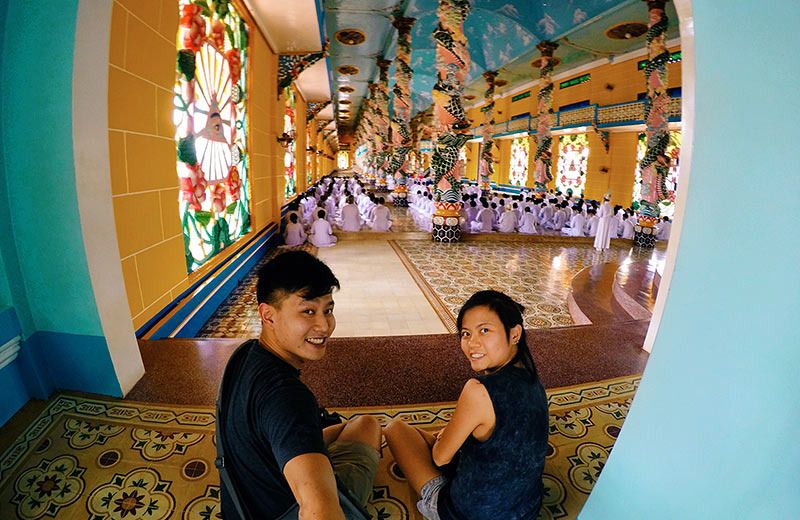 We were just in time for their daily ceremony with a lot of followers representing each religion – yellow for Buddhism, blue for Taoism, red for Christianity and white for Cao Đài followers. I was expecting a lot of colours after hearing from the tour guide but what we saw was 99% white. After ten minutes of chanting, we got bored :\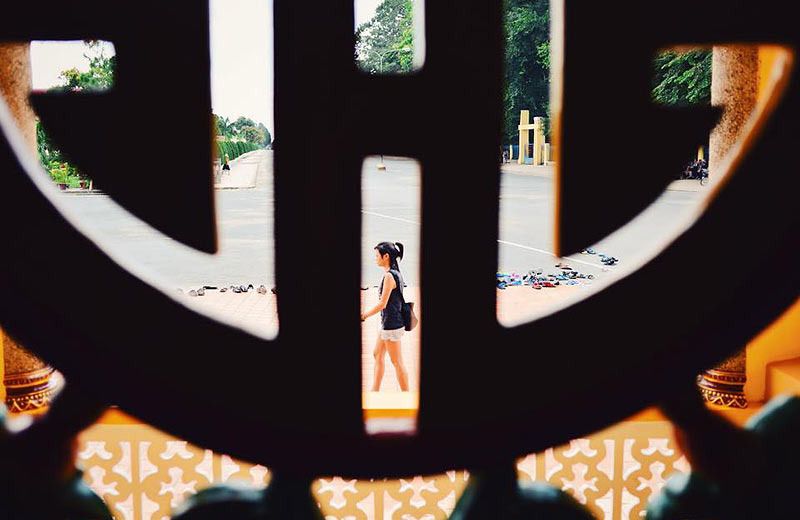 We started exploring the place but kept getting scolded for stepping onto forbidden grounds.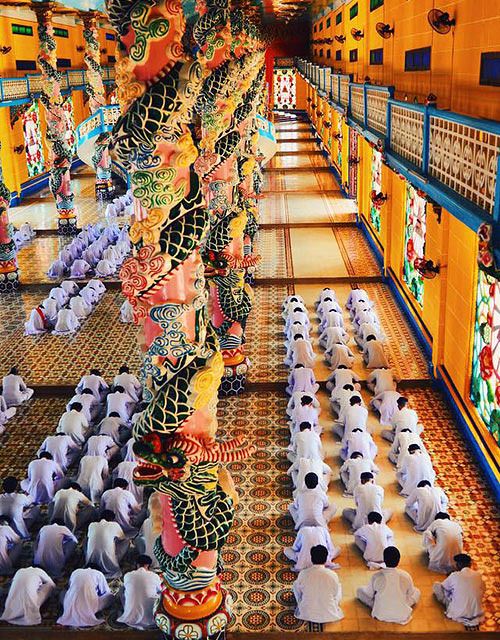 The view from second floor.
Four hours+ spent getting there to bore ourselves out and I strongly DON'T RECOMMEND it. Loti thought there were gonna be good photo opportunities but it was really mehhhh. We then spent another one and a half hours to get to Củ Chi Tunnels – pronounced as "gu chi," the Singaporean slang of tickle.
Now that was something I always wanted to see.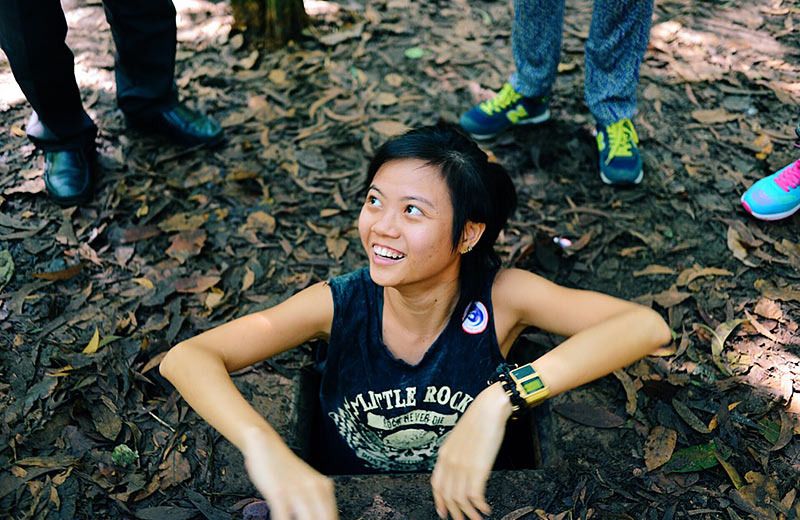 Just had to do this haha. I volunteered to be the first sacrificial lamb.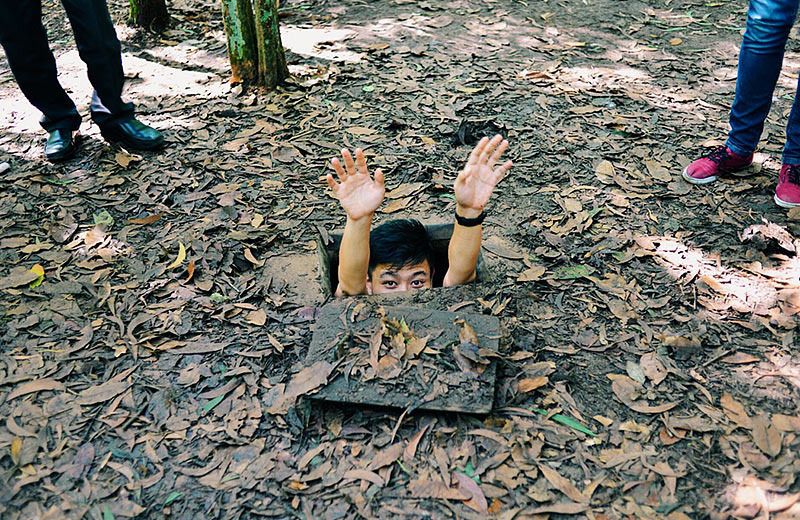 A lot of people (me inclusive) thought Củ Chi Tunnels is mainly about this hole thing, but it is actually way bigger than that.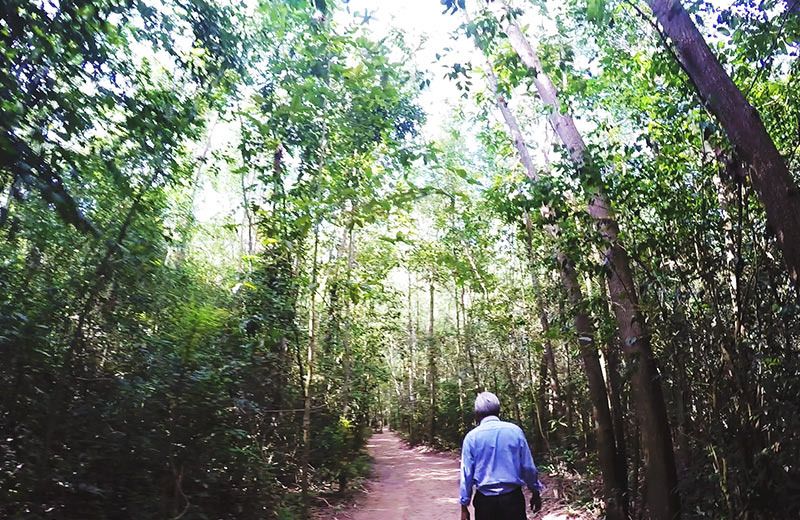 It was a large area of forestation with lots of bunkers and other tunnels. (Btw that's our tour guide whom was a war veteran.)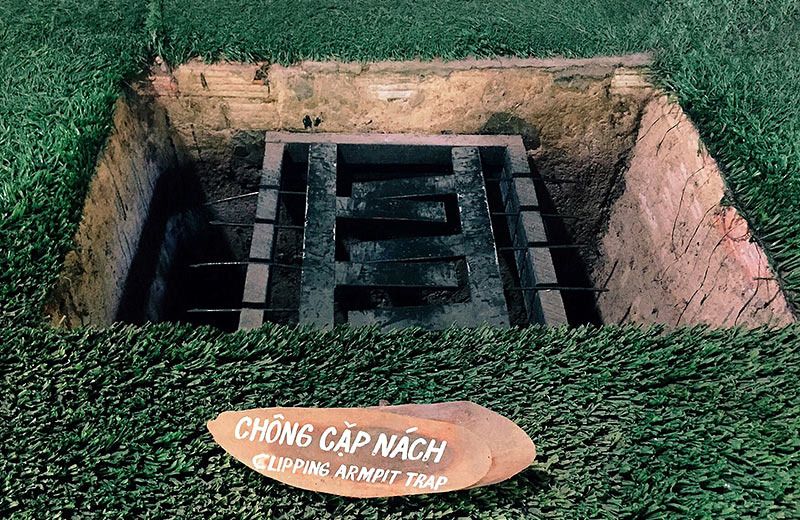 There were also many kinds of ground traps and this totally cracked me up.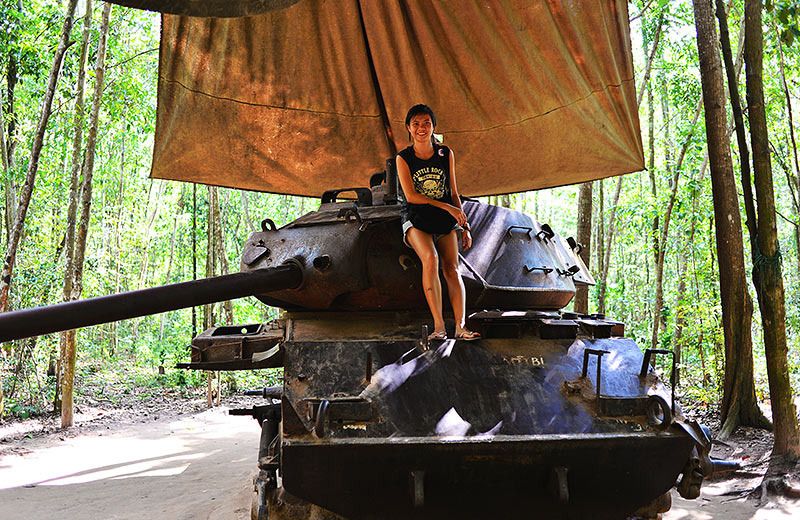 Leftover tank by the Americans during the Vietnam war.
The entire tour was very enriching and I didn't get bored at any point in time. It was well worth the entrance fee of 110K dong and our very cheap tour price of 129K dong per pax (half the price if we skipped the boring temple). We booked through a damn big chain company called Sinh Tourist, which is highly recommended for tours and transport throughout the entire Vietnam and some Cambodia areas.
The skies were dark when we returned to the city. Wanted to visit the Saigon Central Post Office 'cos some website stated it opens till 10pm but nope, it was already closed when we reached.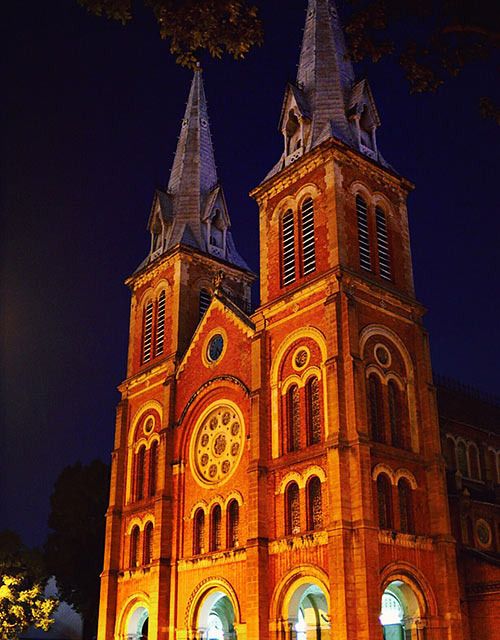 Notre-Dame was just beside so we chilled there for a while instead.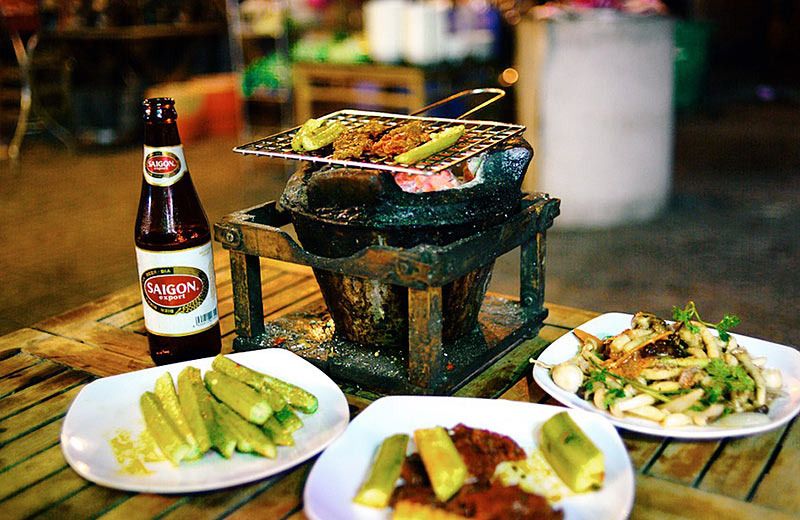 BBQ dinner at a roadside stall outside our hostel's lane.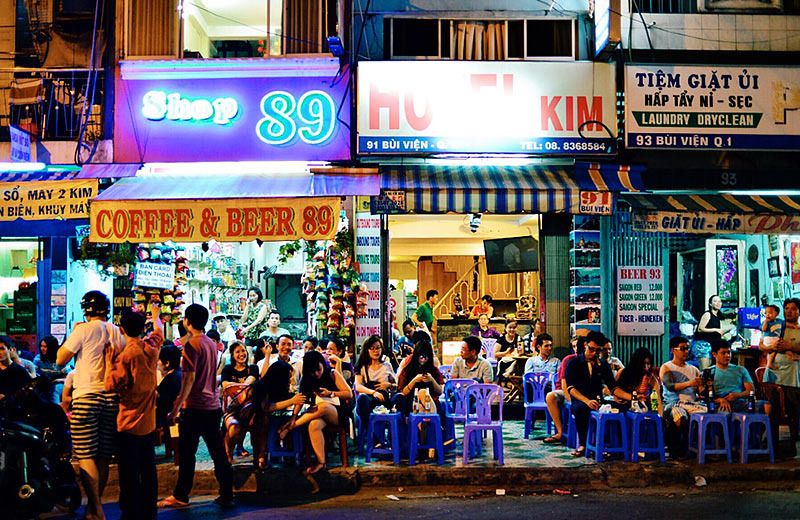 Walked off some fats after that and discovered a super happening street. But it was too noisy for us, so we lim kopi at Cafe Tabac outside our hostel's lane again. Just when we started to kinda fall for Ho Chi Minh City it was our last night 🙁
From the Same Trip
Ho Chi Minh 1 / 2 + Mui Ne 3 + Dalat 4 + Hanoi 5 + Halong Bay 6 / 7 + Hanoi 8 + Ha Giang 9 / 10 / 11 + Sapa 12 / 13 / 14 + Luang Prabang 15 / 16 / 17 + Vang Vieng 18 / 19 + Nong Khai 20 + Bangkok 21 / 22 + Video