A much awaited trip to the Halong Bay! Seen too many photos and finally it was our turn to go.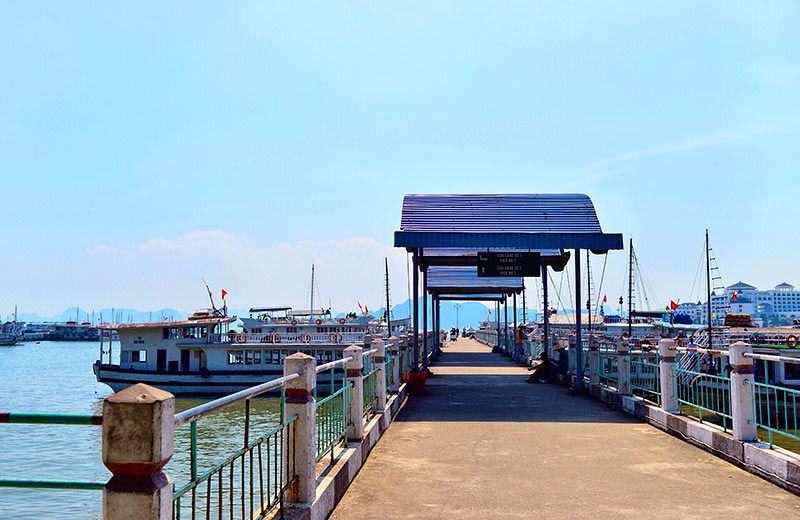 After breakfast, the minivan picked me and Loti up and we embarked on a four-hour long journey to the harbour. No one else was on the van except for us, and we felt little odd.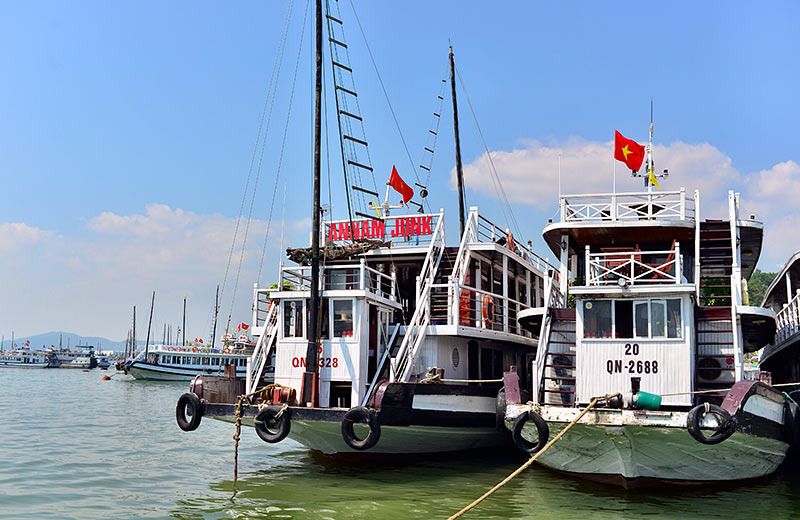 Then we transferred to a small boat to our junk, which was also only the both of us still, and five crew members.

Annam Junk – the stay we booked for S$200 – the most lavish accommodation for our entire 22-day trip. Meals were inclusive however.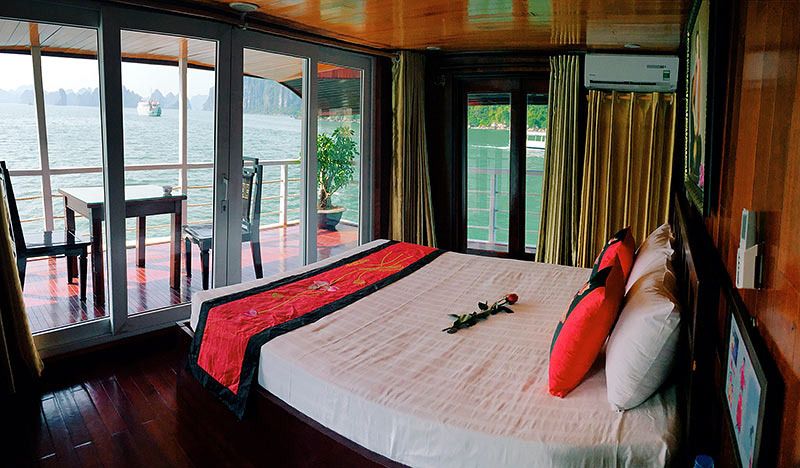 We got ourselves the suite cabin, which was considered VIP. Because no one else booked that and it was a small junk, they decided to let us have the entire boat to ourselves. WOW. Better than a private yacht.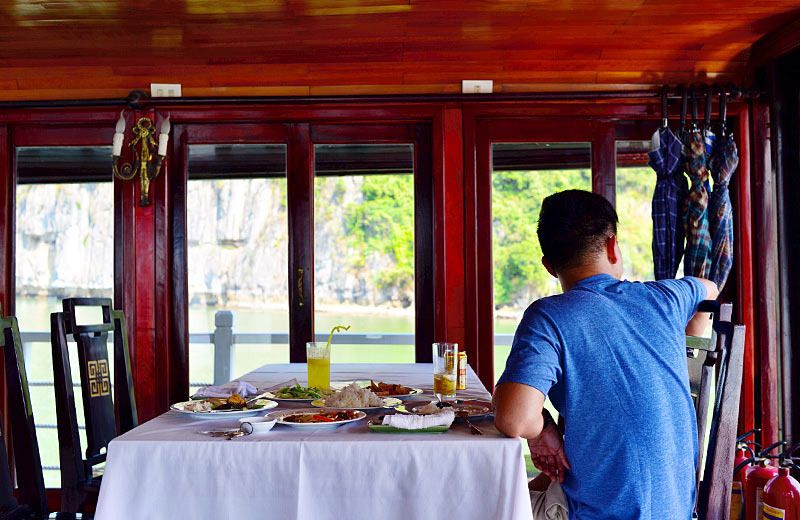 A sumptuous eight-course lunch was served after a briefing from the guide.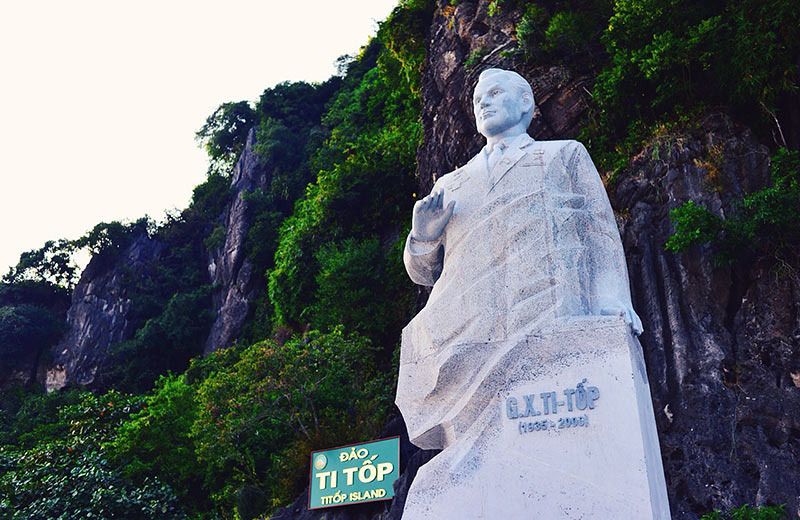 Decided to skip the oyster farm and go straight to Ti Top Island as we didn't wanted to run into the risk of not being able to kayak (once the skies tuned dark). Altering the itinerary because we can muahaha.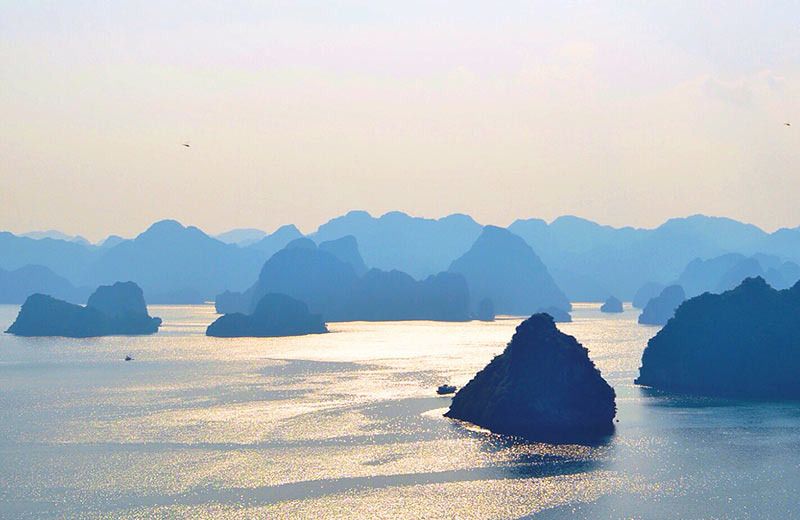 400 steps to the top for this view.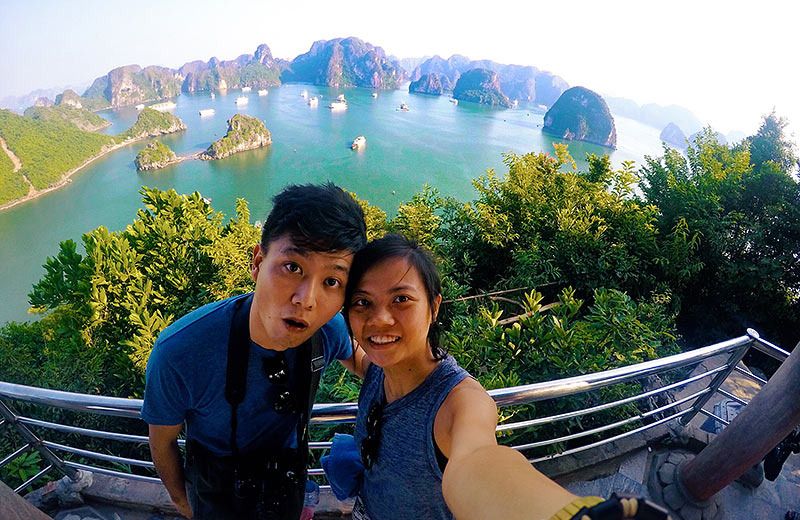 What you see.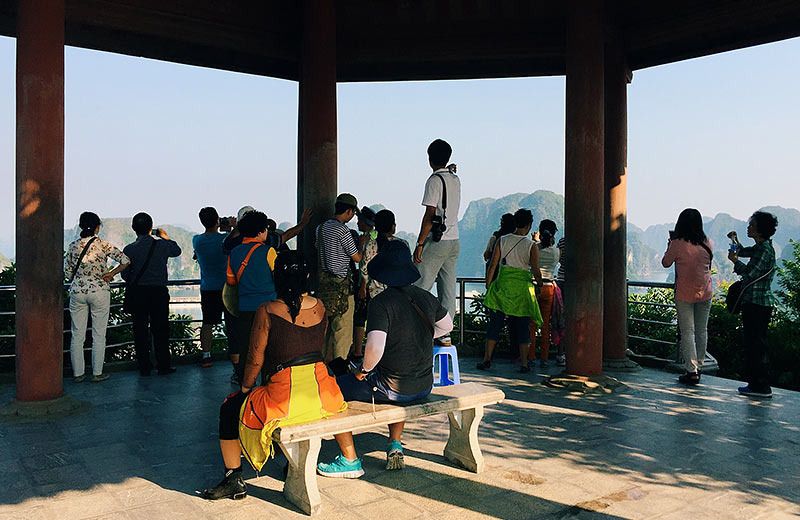 What we had to go through for that shot.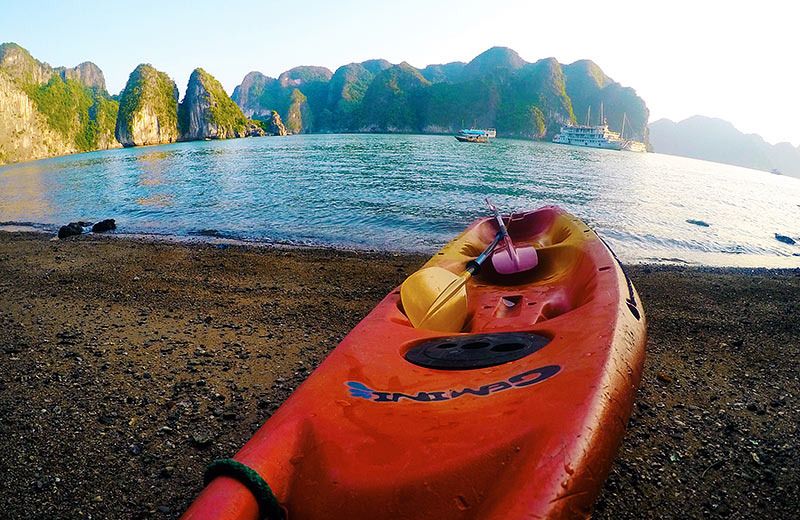 Then, kayaking!
I think everyone else went to the oyster farm so we were the earliest people to start kayaking.
In fact, we were the only two souls. Whole Halong Bay to ourselves! Talk about exclusivity.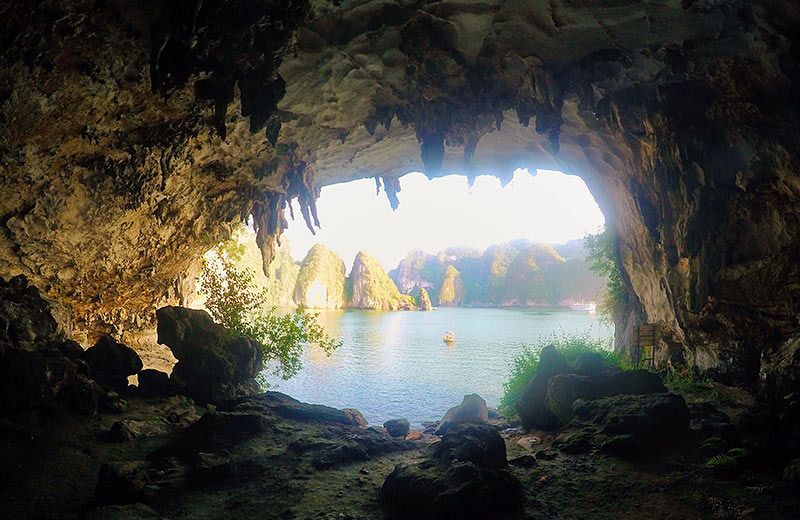 Stopped by Hang Bồ Nâu (Pelican Cave) as told by our guide.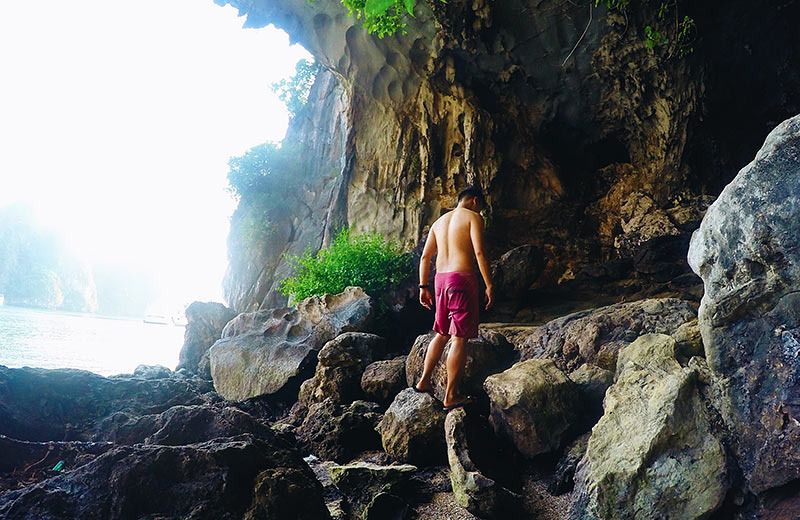 Caves always give me creeps for some reason, especially when there was only me and Loti.
I started imagining that our kayak got swept away and we were left stranded etc lol. Heng Loti also humji like me so we left shortly after.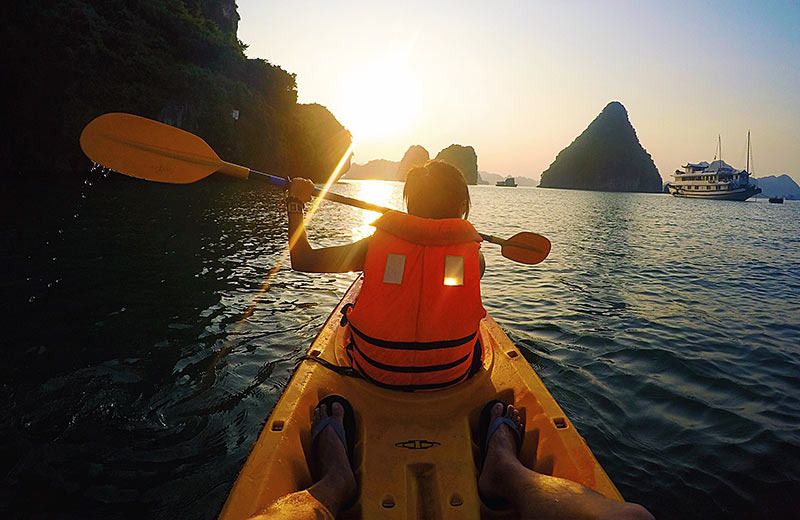 We kayaked till sunset in Halong Bay and it was really nice.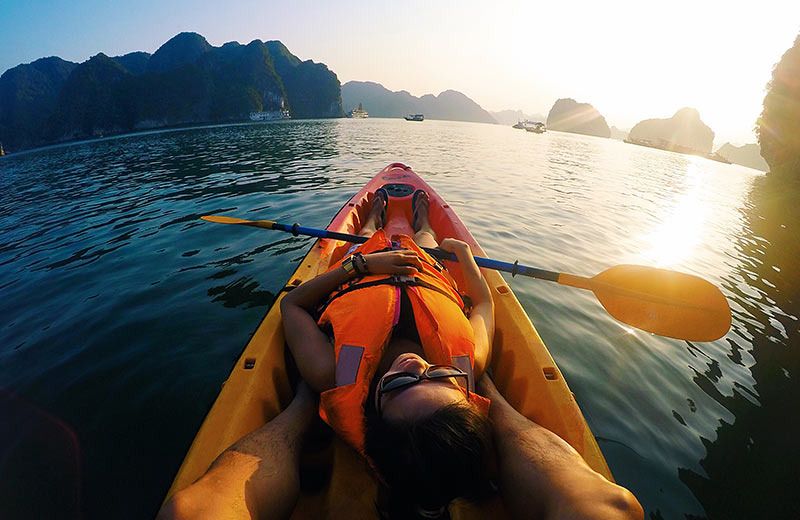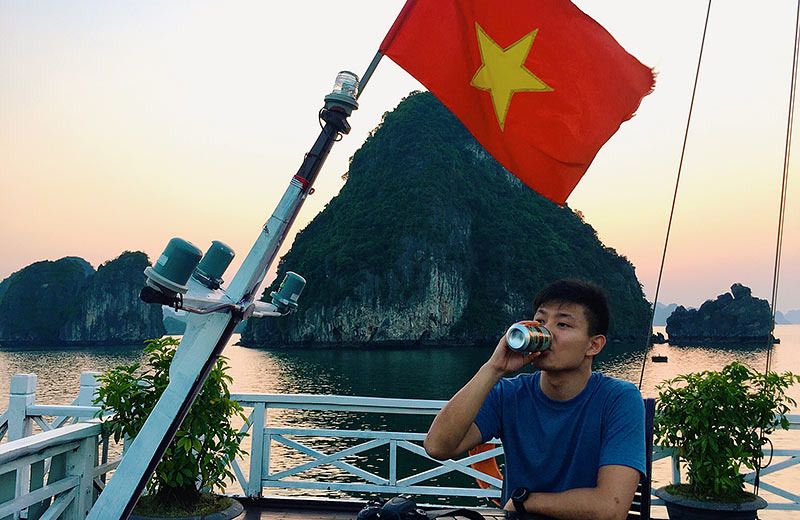 Returned to our junk to wash up and enjoy the remaining golden hour.

Picturesque.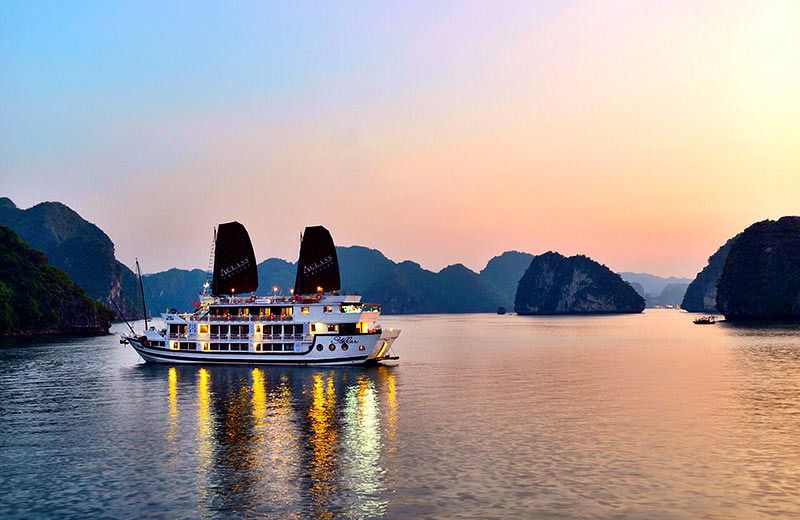 A "cooking class" was next which was actually just a wrapping class for Vietnamese fresh spring rolls. All the ingredients were already nicely prepared and all we had to do was to put them together and eat. Loti and I gave so much face that we finished all the ingredients by downing about five rolls each.
Another sumptuous eight-course dinner was served.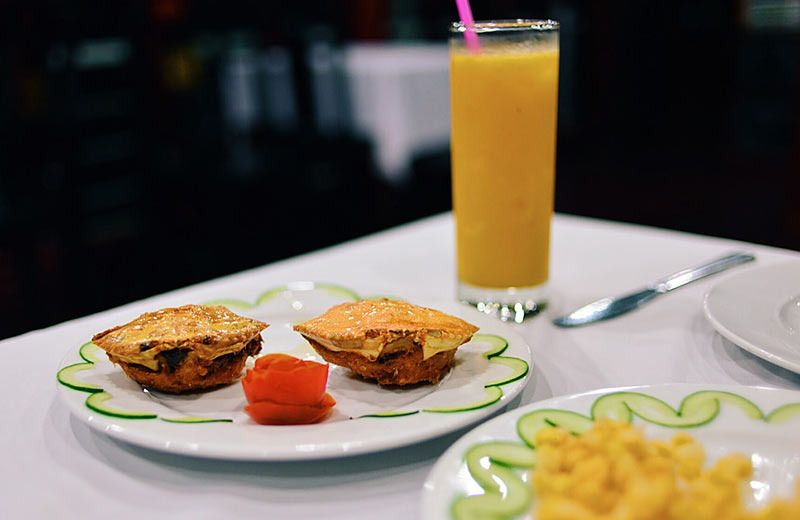 With crab cakes.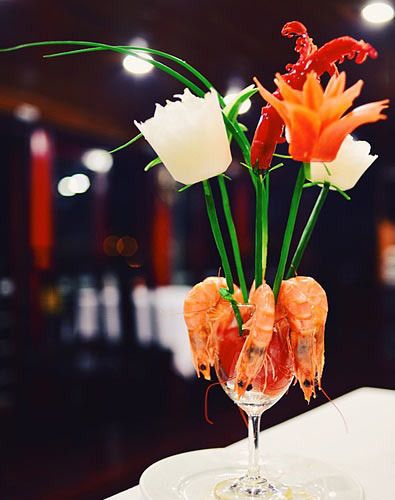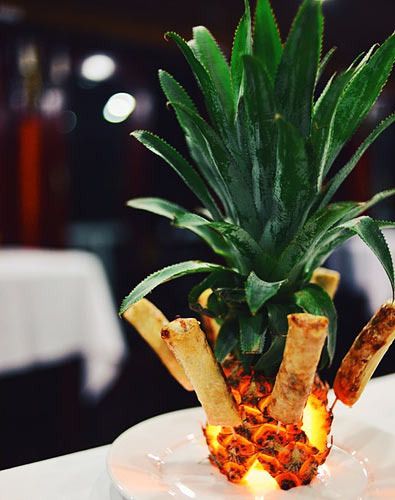 And the most creative food presentation I've seen.
A pity we were too full to finish all the dishes.
The night activity was fishing for 'kalama,' which we guessed was sotong as derived from the word 'calamari.'
The guide left us to a lame looking rod with no bait and Loti joked about seeing which blur sotong will kena caught. Suddenly we looked at each other and said, "OMG we are their biggest kalama they caught!" Moment of realisation LOL. Because we kept ordering drinks throughout the day without checking prices; but we chanced upon their price list later on to find out that the beer cost US$2.50 per can, juice US$5 dollars per cup, and water US$1.50 per bottle.
Exclusivity do come with exclusive prices hahaha.
From the Same Trip
Ho Chi Minh 1 / 2 + Mui Ne 3 + Dalat 4 + Hanoi 5 + Halong Bay 6 / 7 + Hanoi 8 + Ha Giang 9 / 10 / 11 + Sapa 12 / 13 / 14 + Luang Prabang 15 / 16 / 17 + Vang Vieng 18 / 19 + Nong Khai 20 + Bangkok 21 / 22 + Video