It had been a week of waking up early consecutively everyday.
The day started with a simple breakfast of bread slices and some fruits, then we were off to visit the Sung Sot Cave, which means Surprise Cave.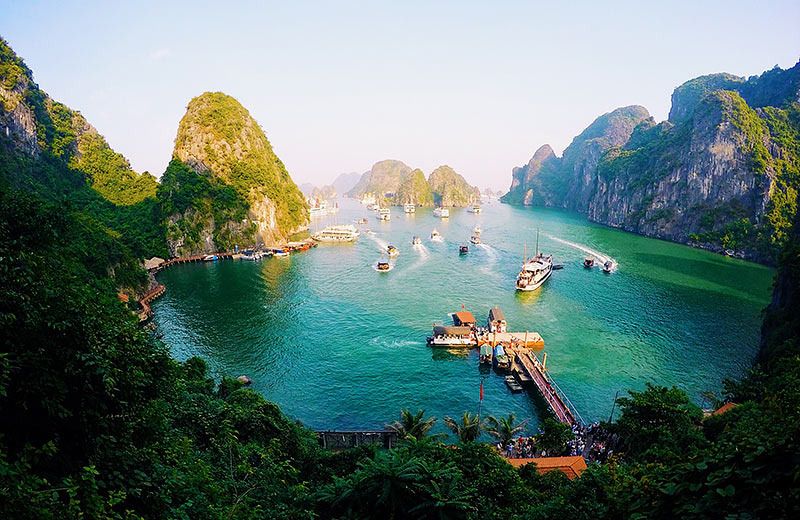 High view of Halong Bay at the cave's entrance.

It was surprising indeed, as each chamber got larger and larger.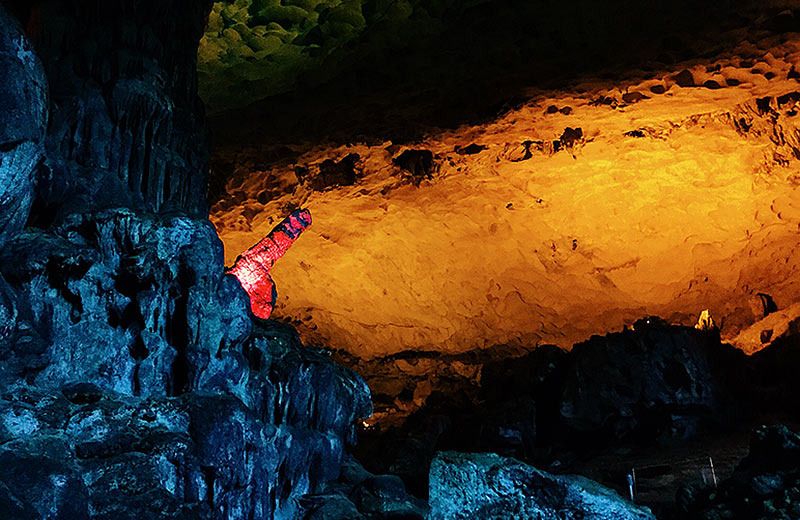 There were many limestones that were shaped like animals, dragons, etc. The guide told me and Loti, "That looks like a cannon, but it's also up to your imagination." HAHAHA.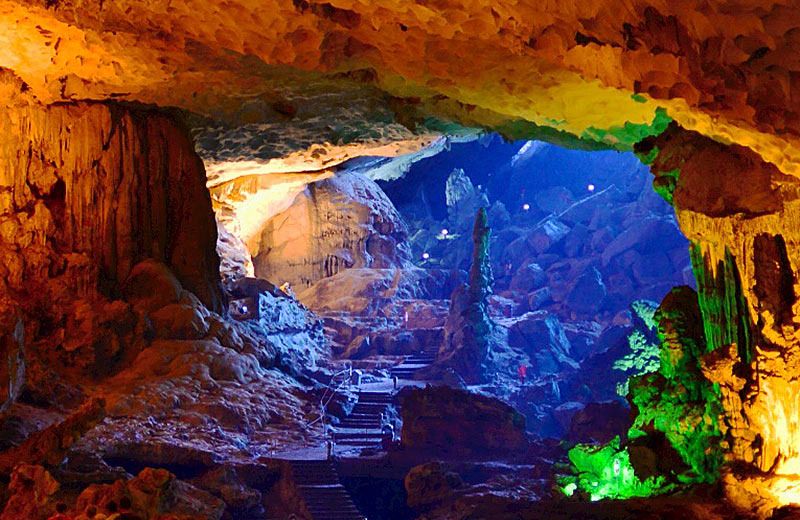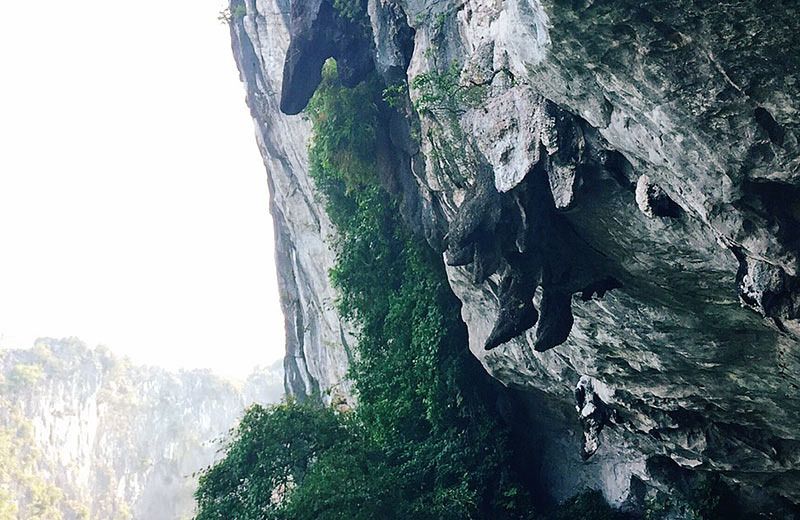 A pair of legs hanging out of the cave.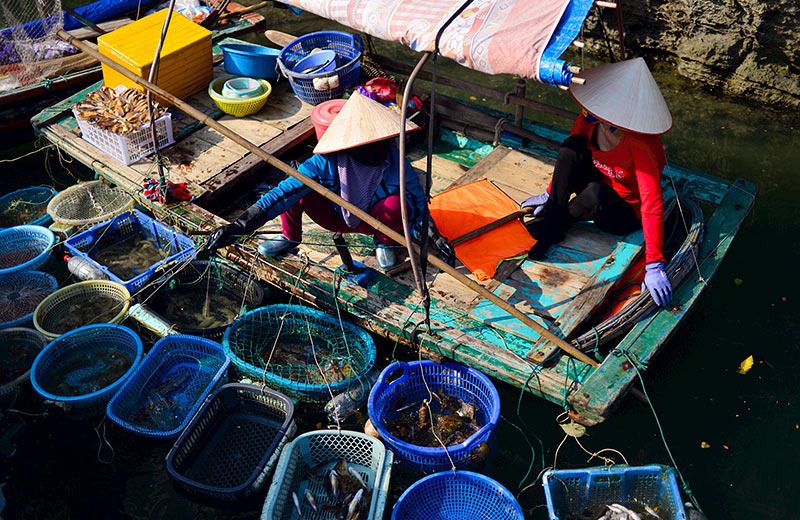 Back to Annam Junk where we were asked to fill a feedback form (we gave them best scores for everything), and it seemed like from that moment onwards, all the exclusive treatment was gone lol.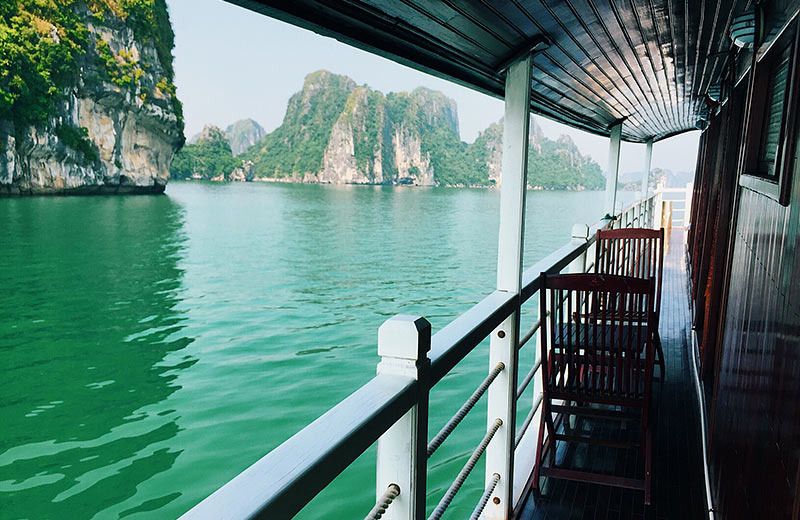 Lunch wasn't as luxurious anymore – just fried instant noodles, french fries, fried pork and fish cakes etc.
The transfer back to our Hanoi hotel also got downgraded. Shared a minibus filled with peasants people from other junk and got pushed to the back seat where it shook a lot for the four hours back. We were also the last to alight.
It was like waking up from a beautiful surreal Halong Bay dream and getting thrown back to reality lol.
Thirsty, hungry and tired, we checked-in Hanoi Old Town again and rested for a while.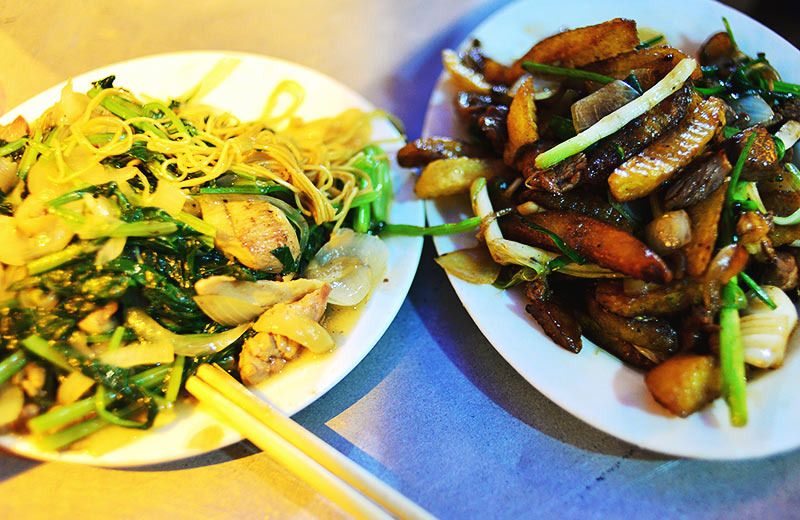 Dinner was at Bun Bo Nam Bo, and some road side stall Bit Tet Hai Ty which I thought looked nice due to the crowd. I ordered stir fried noodles and it wasn't nice at all. I realised I really dislike niam niam dishes that's similar to our tze char style.
A night market happens right at Old Quarter on every Friday, Saturday and Sunday where they'll close off the chaotic roads (thank god!) and set up stalls all over.
It stretches over a lot of streets but if you're unsure where just find Chợ Đồng Xuân.
We walked rounds and rounds looking bars, food, clothes and whatnot.

Loti and I then accidentally passed by this street called Lương Ngọc Quyến and the amount of party people there was insane. It was super messy yet happening.
However by then we decided we were too old for this shit and headed back to sleep.
From the Same Trip
Ho Chi Minh 1 / 2 + Mui Ne 3 + Dalat 4 + Hanoi 5 + Halong Bay 6 / 7 + Hanoi 8 + Ha Giang 9 / 10 / 11 + Sapa 12 / 13 / 14 + Luang Prabang 15 / 16 / 17 + Vang Vieng 18 / 19 + Nong Khai 20 + Bangkok 21 / 22 + Video