Woke up feeling under the weather, but luckily it was a day with no morning plans (FINALLY), so I just slept in after eating breakfast and popping some med.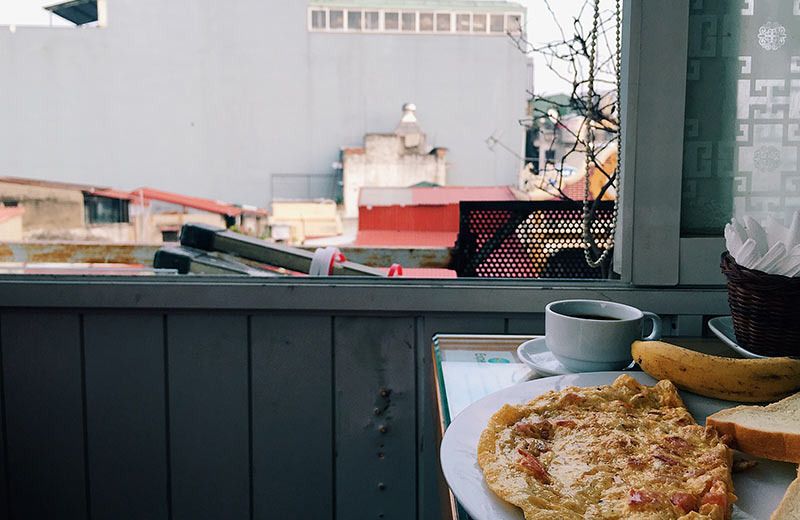 Loti and I checked out slightly later that day and waited for my dad and bro to arrive. Oh yeah we're gonna have new company for the middle week for a motorbike tour from Ha Giang to Sapa! 😀
After what seemed like forever, they finally appeared, and we brought them to places we'd been to – New Day Restaurant,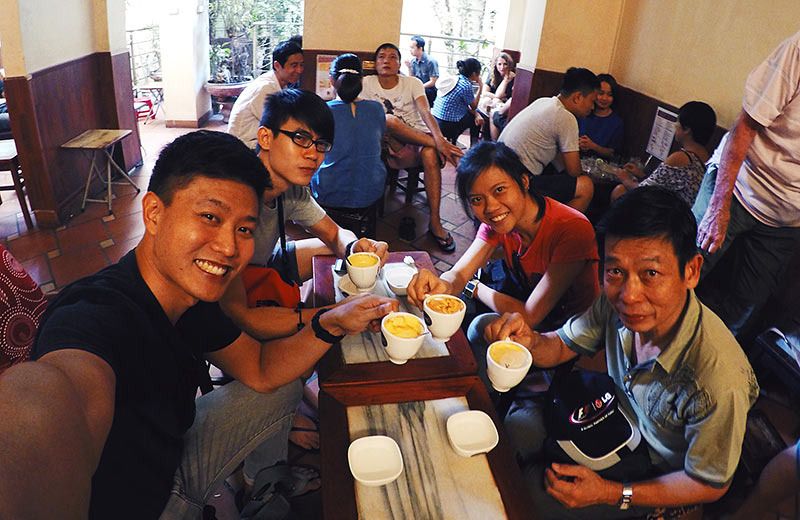 Cafe Giang,
Bun Bo Nam Bo,
Hoàn Kiếm Lake, and then no more time left haha.
Walking around in Hanoi Old Quarter made me super cranky. The air, the honks, the rowdiness, the riders who seemed all out to crush our toes, etc. I guess it was also due to me feeling unwell, and I really couldn't wait to get the hell out of there that night.
The tour guide, Nghia, from Zonitrip came to pick us up at 6.45pm.
Cabbed down together to the bus terminal and met up with her husband, Dung, to board an overnight bus to Ha Giang.
It was dad's and bro's first time seeing a sleeper bus; dad was surprised and bro was excited. I was just glad that it was pretty comfortable and I could hopefully rest my flu and sore throat away.
From the Same Trip
Ho Chi Minh 1 / 2 + Mui Ne 3 + Dalat 4 + Hanoi 5 + Halong Bay 6 / 7 + Hanoi 8 + Ha Giang 9 / 10 / 11 + Sapa 12 / 13 / 14 + Luang Prabang 15 / 16 / 17 + Vang Vieng 18 / 19 + Nong Khai 20 + Bangkok 21 / 22 + Video