After a good knock out, we woke up with refreshed minds but aching bodies.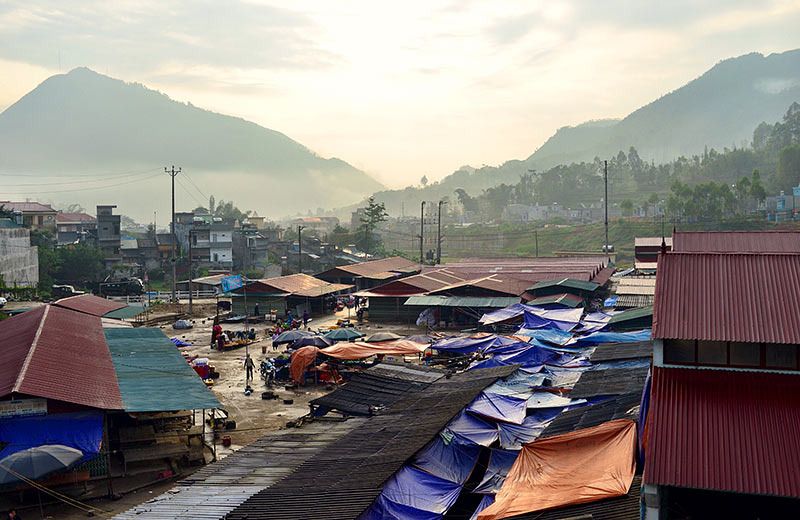 Checked out and headed to a nearby market on our bikes for breakfast.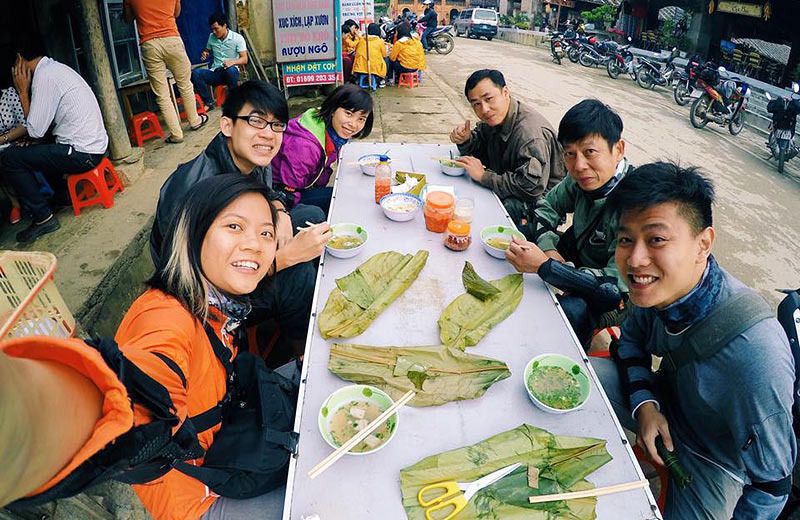 It was some local sausage served in bowls of piping hot soup and it was so delicious. Simple food that made us cry T_T
From Dong Van, we set off for the day again, unsure of what was ahead. However, we knew that we were only covering 90km that day, 30% shorter than the previous day.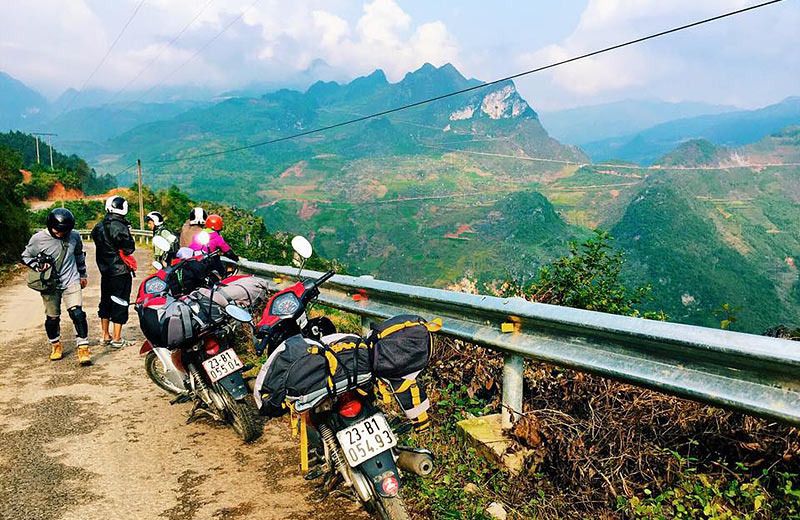 Stopped to look at the route we would be going through. (The faint brown lines cutting across the mountains.)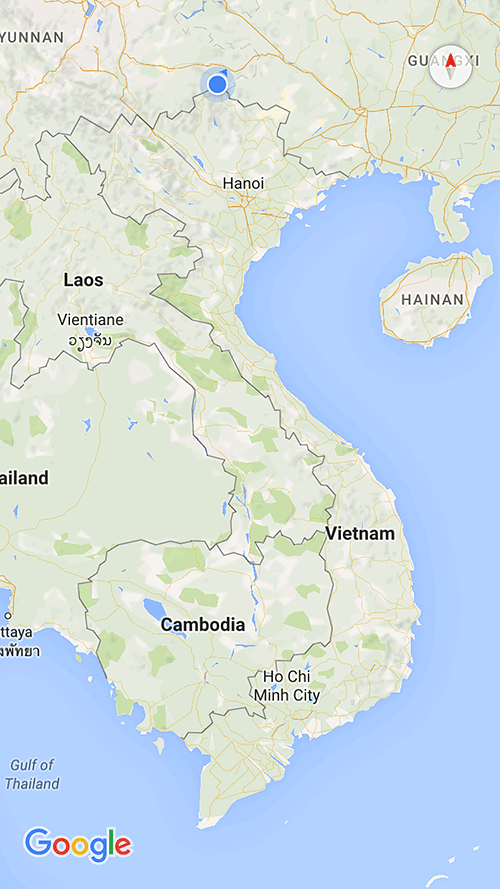 First stop was to the most Northern tip of Vietnam, which beyond us was China already.
The tip is marked by the Lung Cu Flag Tower bearing a huge Vietnam flag.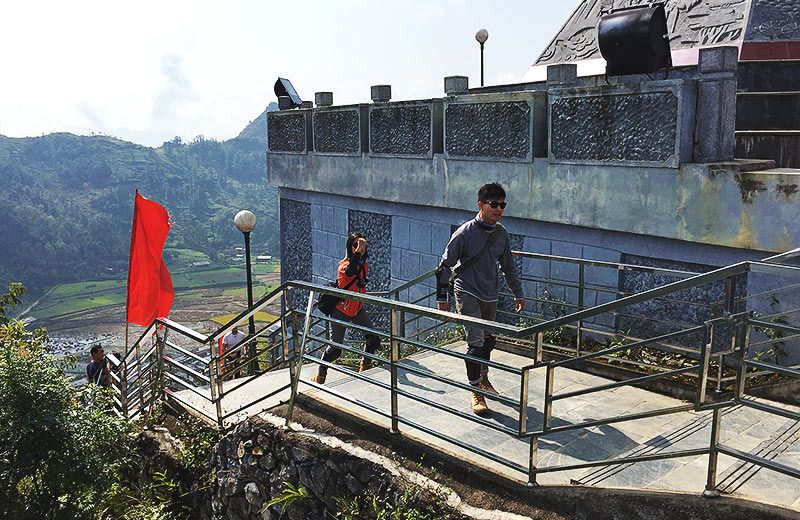 Up there we went!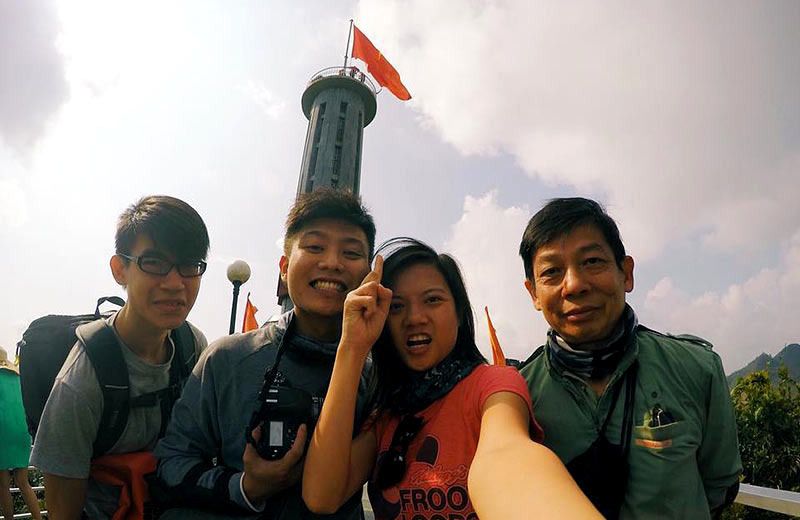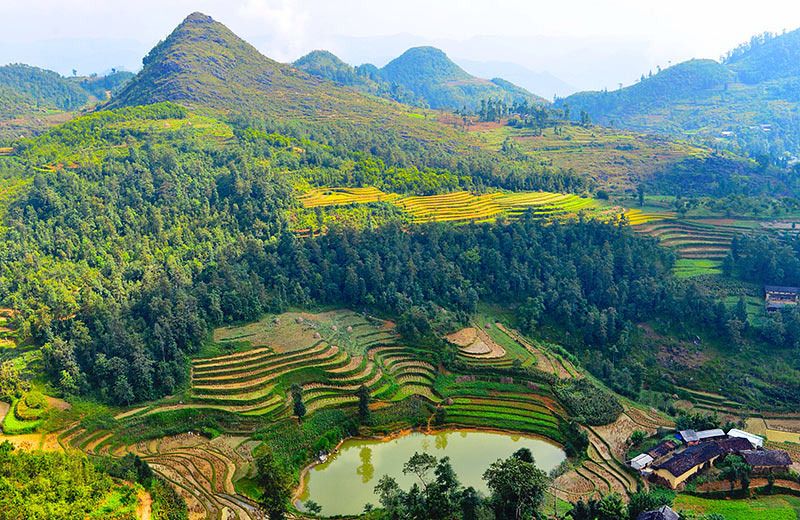 Overlooking the padi fields.
Loti was crippled and dad was too tired after the first climb, so only bro and I continued climbing to the top of the flag tower.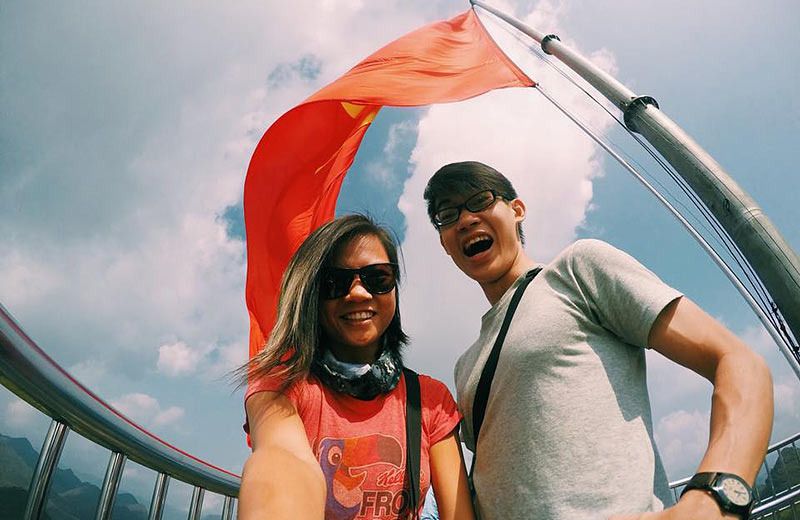 We made it!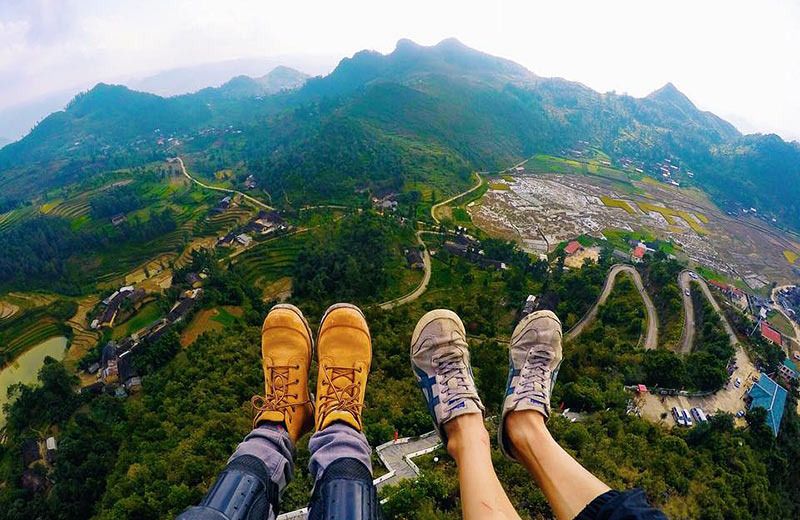 Stunning views below.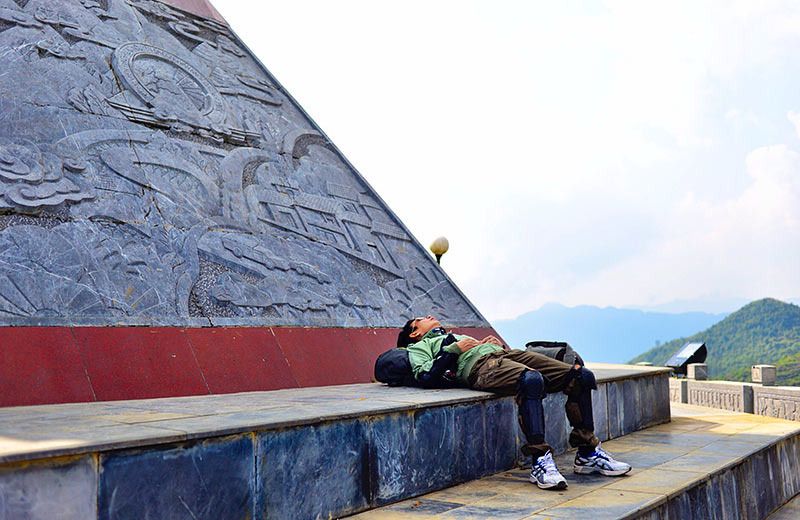 Dad fell asleep there and then while waiting LOL. He chose to be the pillion of the day.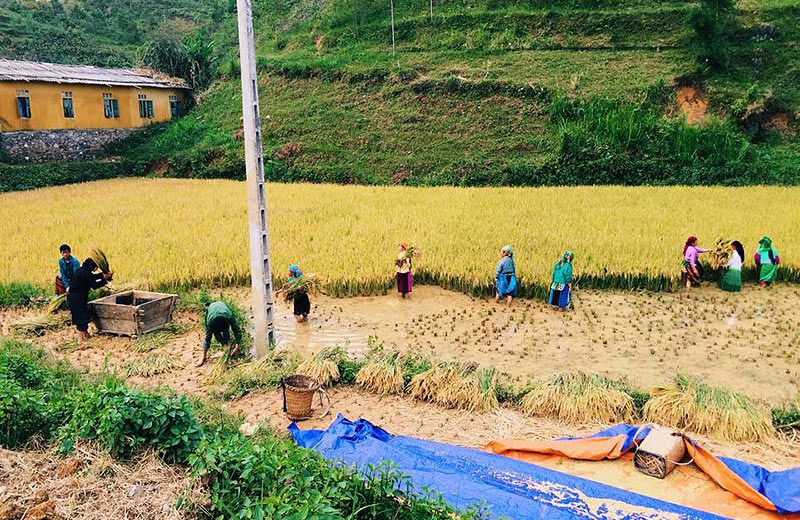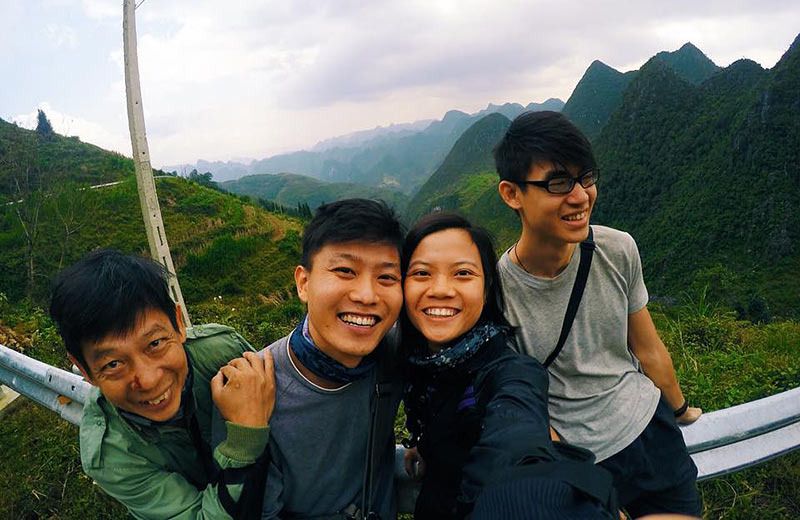 Everything in the morning was pleasant so far.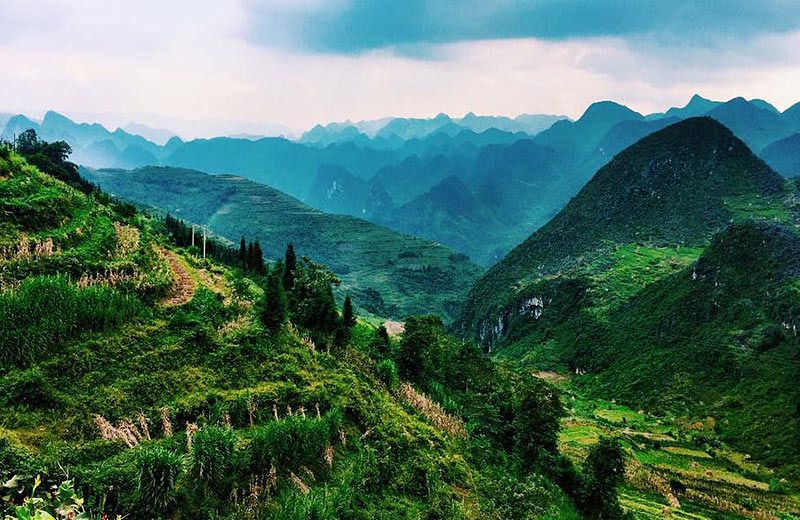 Check out the layers of mountains.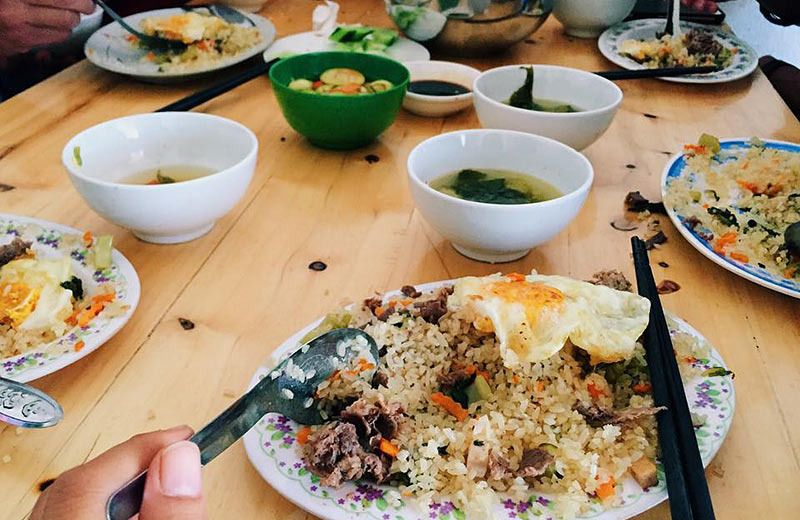 Lunch back at Dong Van again.
Continued with our journey and after another good run of 20km, things started to pick up even more. The weather was cold and good; the roads were slightly smoother; the big trucks zooming past reduced by a great lot; and we actually had time to look at the scenery while riding. Conditions got better while we slowly got used to the riding after one full day of learning the hard way.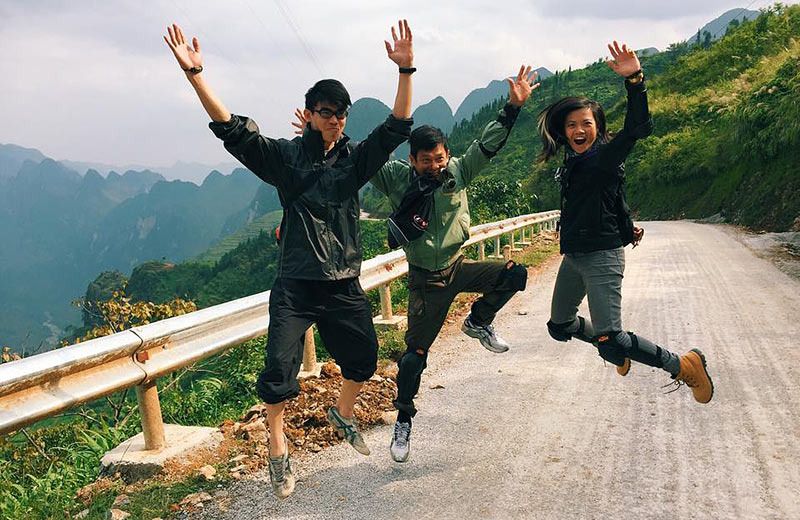 Everyone also had mood to enjoy the fresh air and take photos.
In fact, we took lots of photos along the way.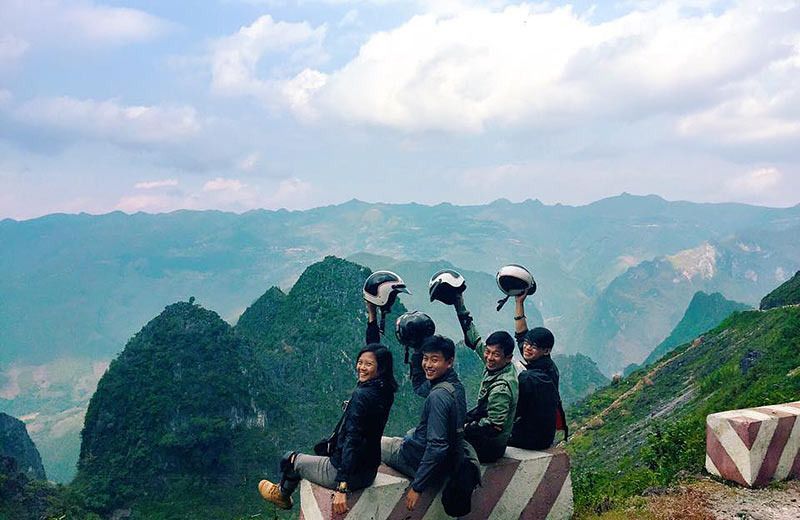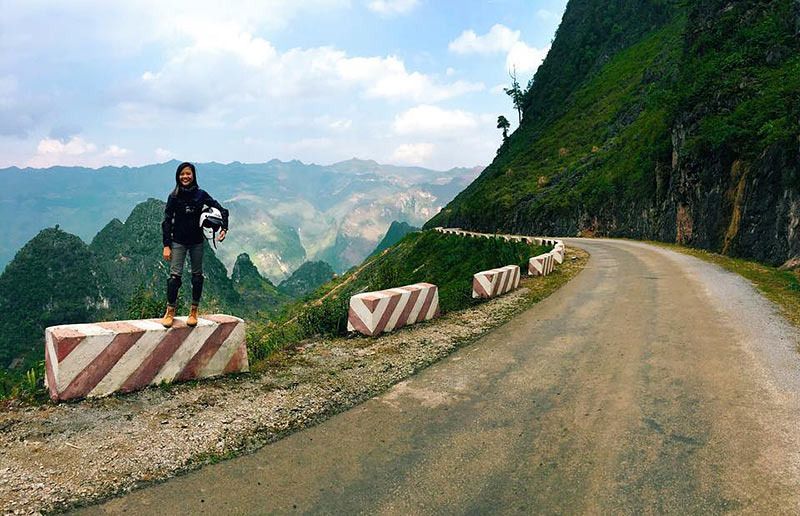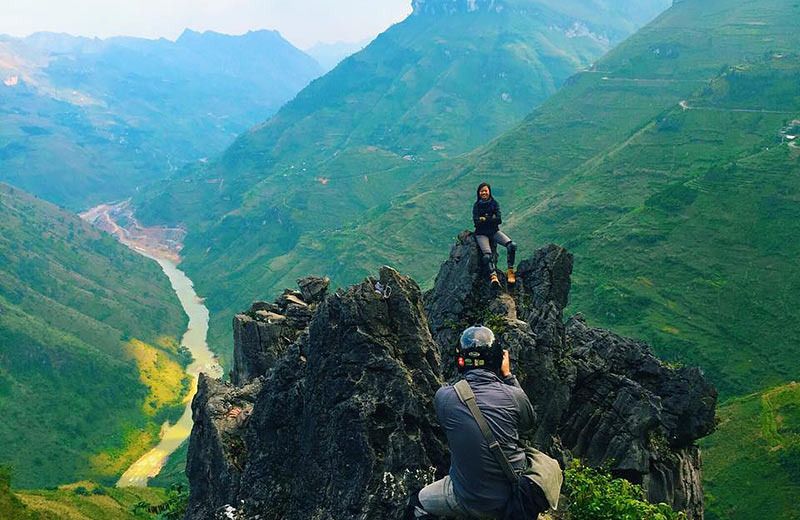 Inspired by Dung Ha (the guide's husband), I climbed that rocky feature and sat there.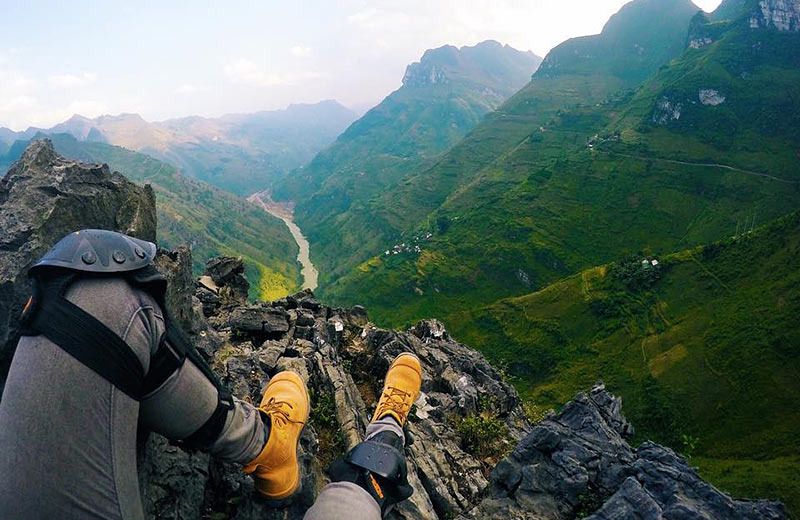 I'm on top of the world eh!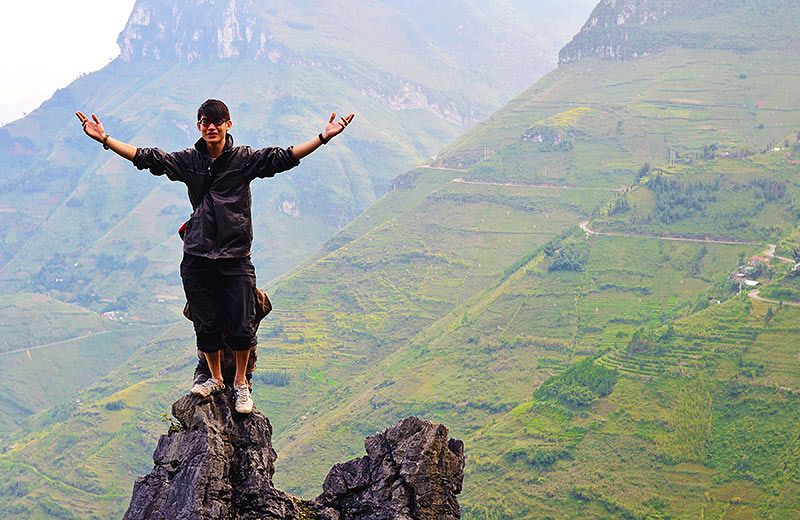 Not as ballsy as my bro, who stood on it :O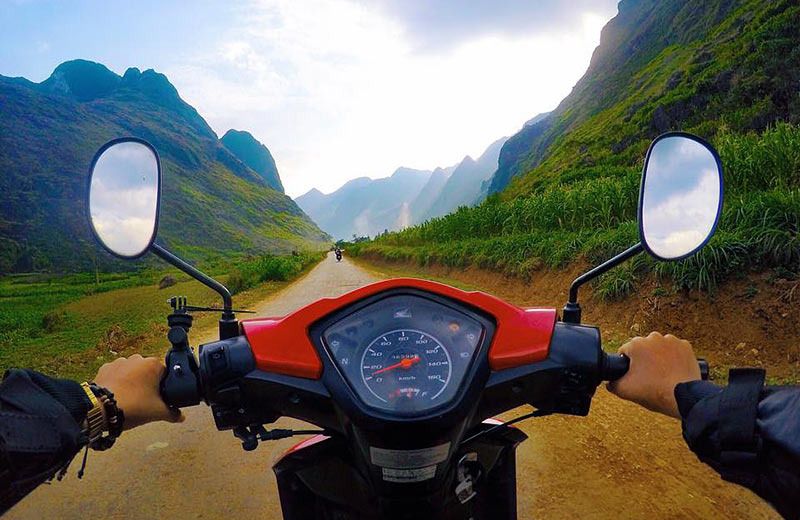 Pretty roads and mountains.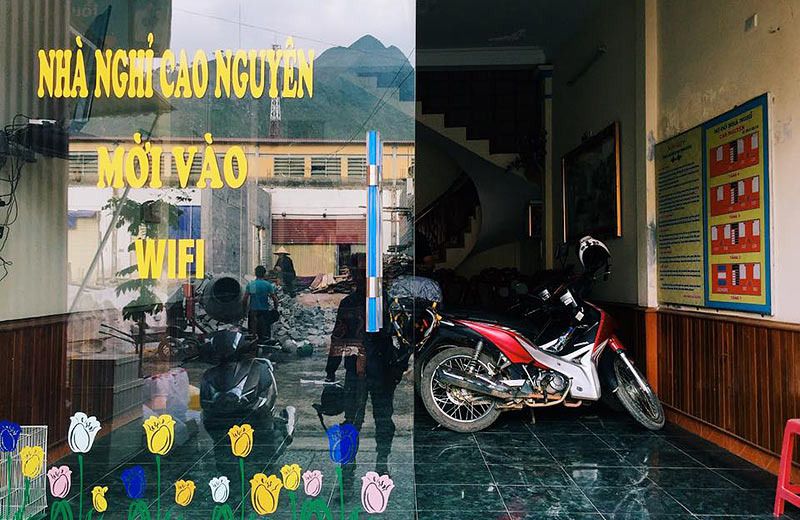 We arrived at Meo Vac early at about 3pm. Checked in and had lots of free time to nua around.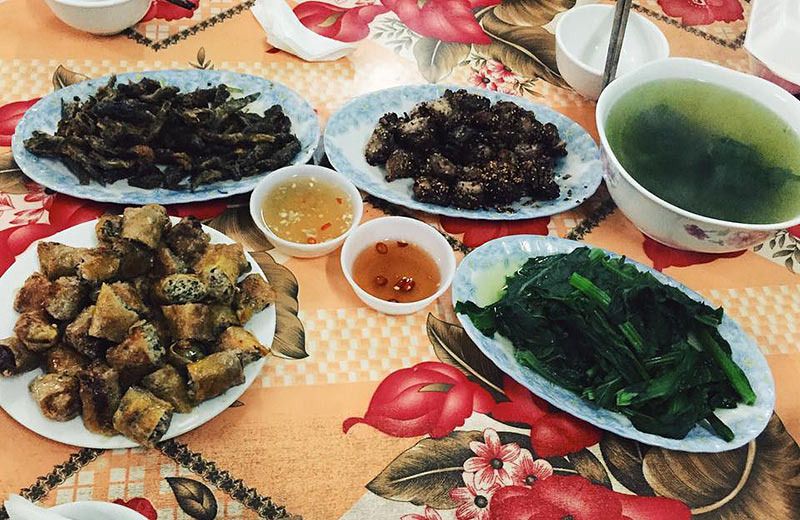 Headed for a dinner that's tze char style. Food was pretty good but accidentally looking at the storage of the raw meat kinda scared me a little.
From the Same Trip
Ho Chi Minh 1 / 2 + Mui Ne 3 + Dalat 4 + Hanoi 5 + Halong Bay 6 / 7 + Hanoi 8 + Ha Giang 9 / 10 / 11 + Sapa 12 / 13 / 14 + Luang Prabang 15 / 16 / 17 + Vang Vieng 18 / 19 + Nong Khai 20 + Bangkok 21 / 22 + Video