The third day was our last day of riding in Ha Giang, and it was also one with the longest riding distance ever – 150km.
Coincidentally, it was Vietnamese Women's Day so I received a rose from Nghia 🙂
All of us chose to slept more that morning so Nghia packed us yummy Banh Mi for breakfast instead of us eating out.
Dad wanted to take back the wheels so I volunteered to be the pillion photographer to get shots of us riding.
Everyone's road confidence increased greatly by day three and the smiles on our faces were such a vast difference compared to day one haha.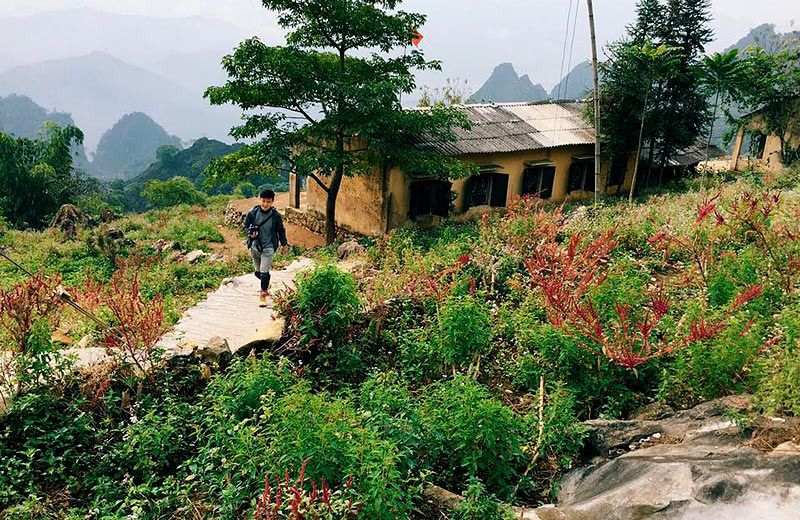 Then Nghia brought us to visit a village school at the outskirts.
There were two classrooms in total.
The first one was filled with the older kids. They stood up and sang a song for us.
Another classroom with the younger kids.
They were all really shy at first.
But after a bit of warming up and playing catching with them, they all showed their bubbly selves 🙂
They bade us goodbye enthusiastically. Feels good every time I made these kids happy with simple actions, and it always reminds me how fortunate Singapore kids are.
The teacher invited us to his room to have tea and chit chat. This was the space where he had been sleeping and cooking over the past ten years ever since he left Hanoi to come here to teach. Such nobleness.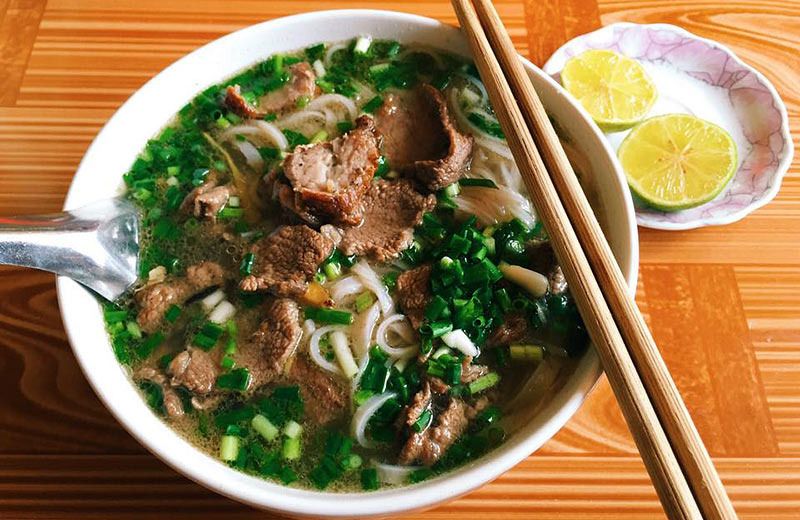 Pho for lunch.
Passed by a town with the most amount of humans I'd encountered in Ha Giang.
Though the route was the longest, it didn't felt the toughest (maybe 'cos I was pillion 70% of the time HAHA) and we arrived at our destination earlier than I expected.
Some village with padi fields.
Think we were supposed to stay there but Nghia couldn't find the homestay she wanted to bring us, so we just took a break and had some fun.
Made funny sounds by blowing into the hollows of the wheat stem.
We each took turns to help out have fun at the rice threshing machine.
Grains removed!
Nghia made a few calls and gave up. Seemed like we can't wake up to lush green padi fields, so we moved on to find another homestay in the vicinity.
She took us to Homestay Bản Tùy Hà Giang (so far this was the only accommodation she took us that I was able to find online) and we love it!
Threw our bags down and jumped onto the hammocks for a swing.
Played with their puppy.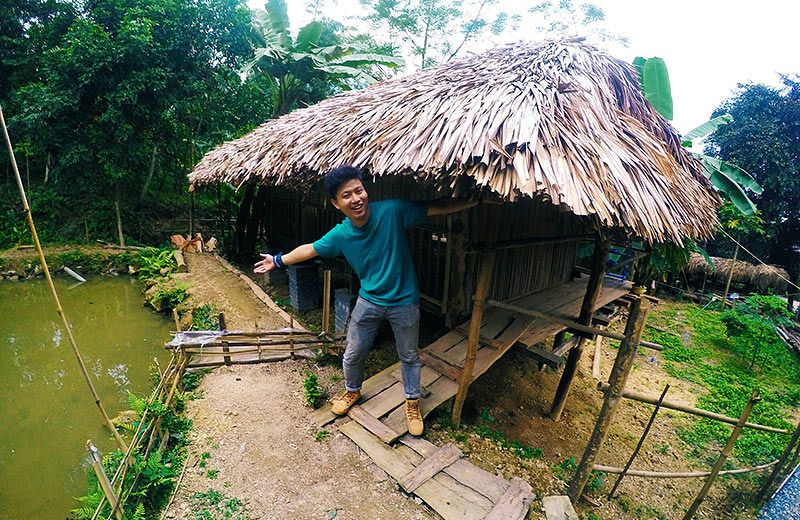 Then our kampong for the night! My first time staying in one.
The insides which had a view of the pond.
And the pond where we could fish or play with ducks.
The friendly hosts showed great hospitality.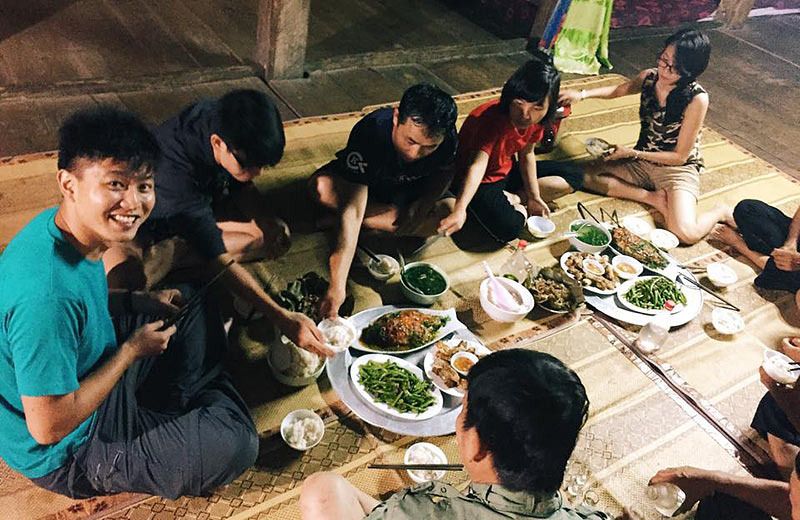 They whipped up a very sumptuous homecooked dinner for all of us.
Cheers to rice wine!
It was a night of sorrow drinking 'cos we were gonna bid goodbye to Ha Giang the next day NOOOOOOOO D:
From the Same Trip
Ho Chi Minh 1 / 2 + Mui Ne 3 + Dalat 4 + Hanoi 5 + Halong Bay 6 / 7 + Hanoi 8 + Ha Giang 9 / 10 / 11 + Sapa 12 / 13 / 14 + Luang Prabang 15 / 16 / 17 + Vang Vieng 18 / 19 + Nong Khai 20 + Bangkok 21 / 22 + Video