The fourth day was our rest day where we transited from Ha Giang to Sapa via non-bike transportation.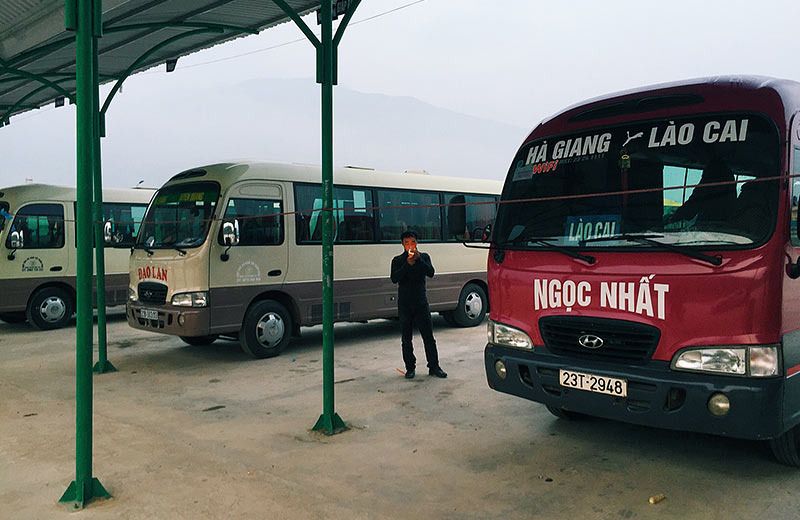 Woke up early to return our rented bikes at Johnny Nam Tram's (where we began) then we set off at 6am via a minibus (transferring at Lao Cai).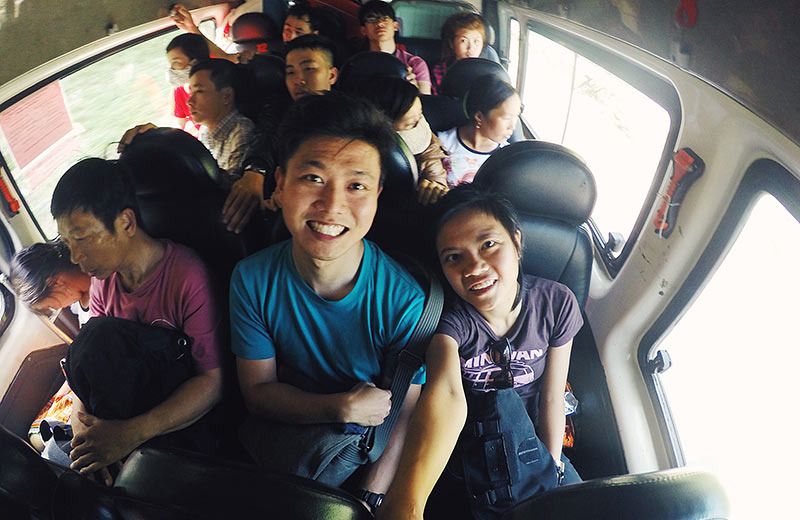 It was a squeezy and bumpy affair for eight hours where they would continue picking up locals and their heavy bundles along the way, despite it being packed to the brim. (Bro ain't digging it.)
We arrived at Sapa town at about 2pm. It was cold and pretty, and reminded me of Dalat.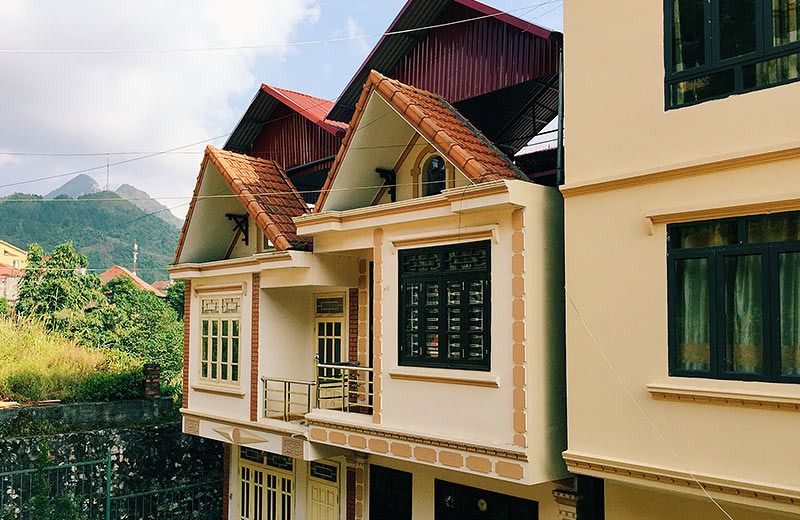 Checked in our hotel (which I couldn't find the name online) uphill at Hoàng Liên Street and it seemed like the best accommodation in the tour so far. (I think Nghia has really strong offline connections.)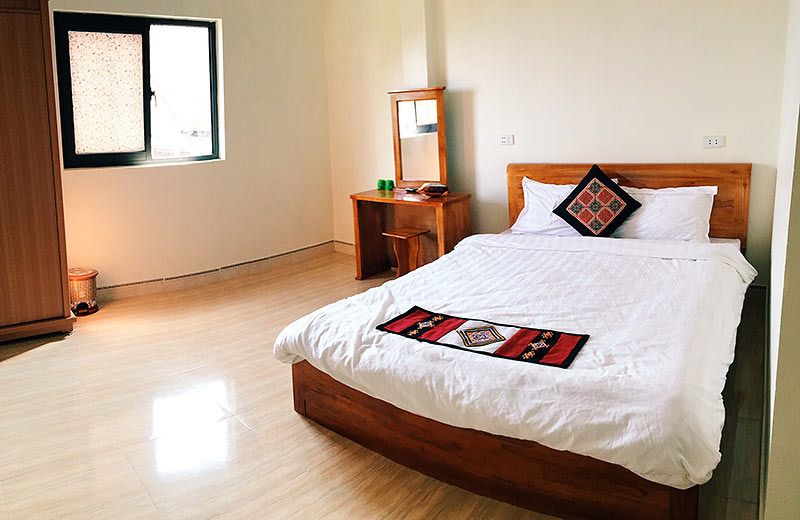 A quick fifteen minutes rest and we were off to a simple lunch of Bun Cha nearby as we were famished.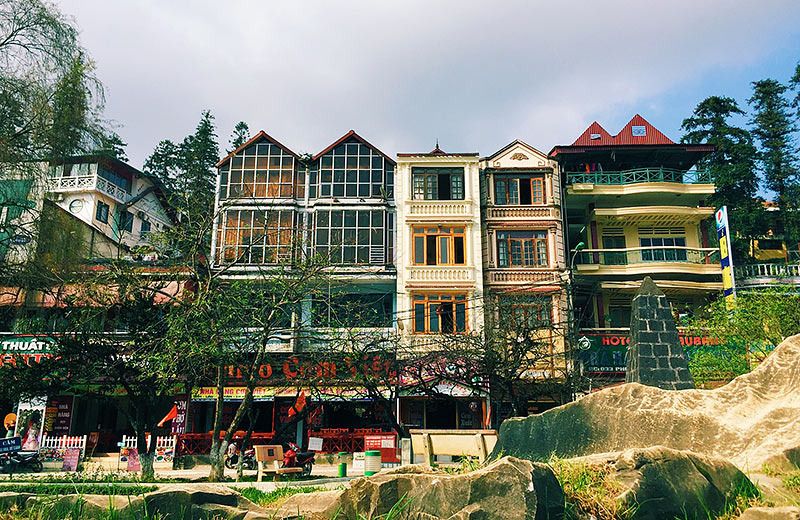 Architecture similar to Dalat.

The stadium.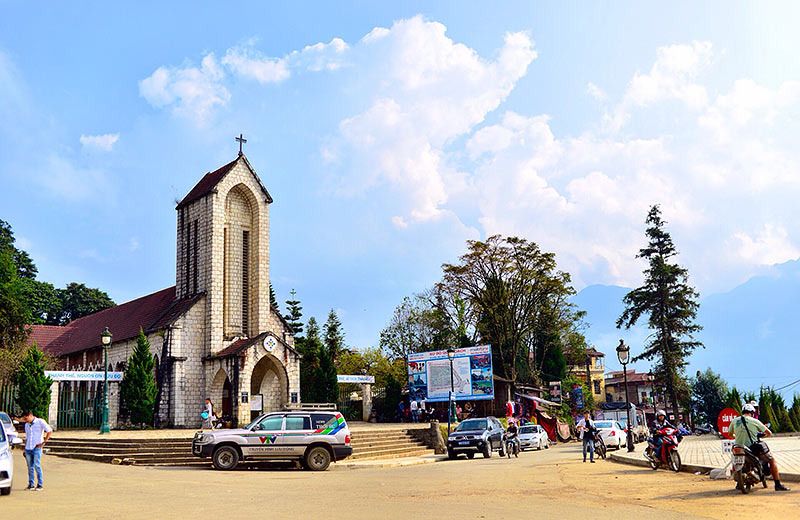 Asked for cup of coffee after lunch and Nghia certainly do know of good places. She started leading us on a long walk but it was totally worth it.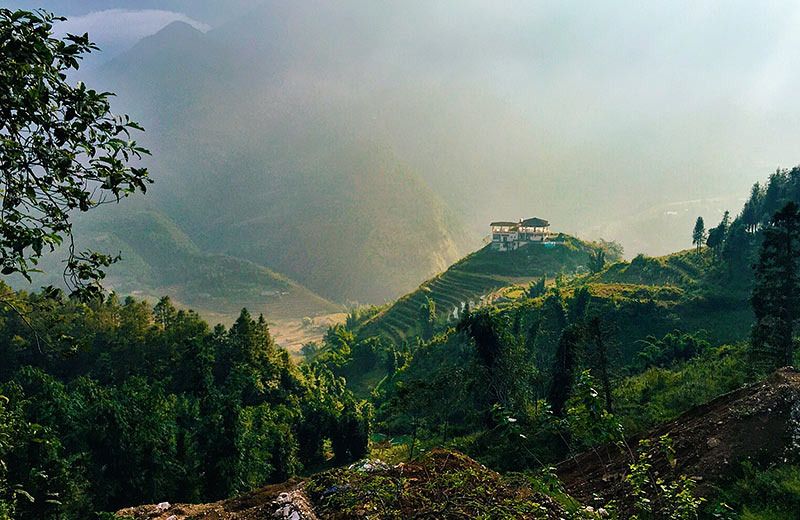 Surreal view we passed by that looks like a painting – with warm sun rays shining down on a beautiful coffee house (which isn't the one we were heading to).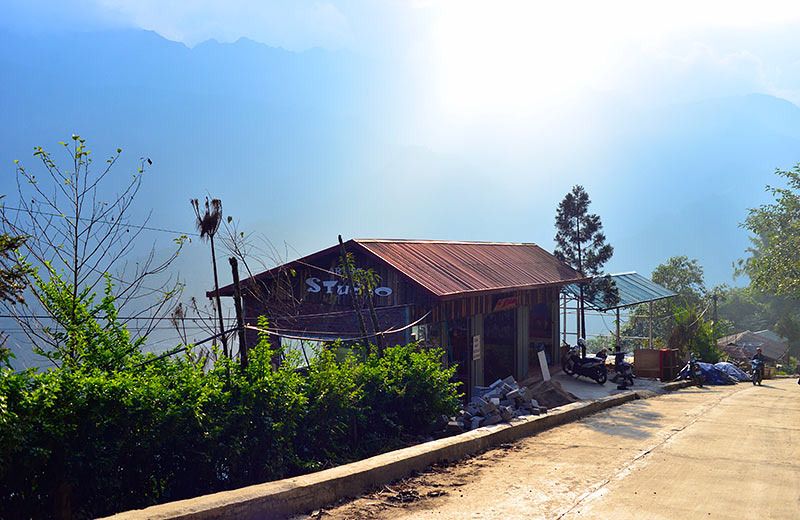 We went to Sapa HL Studio instead which looked damn amazing too.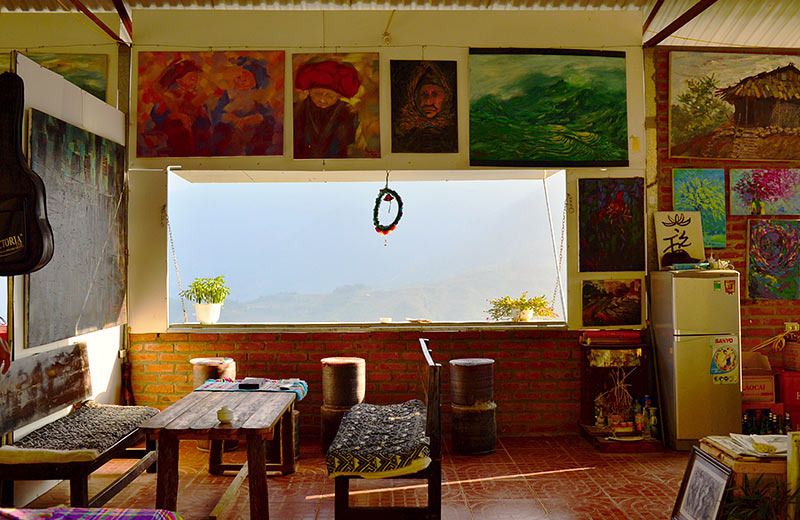 Arty farty.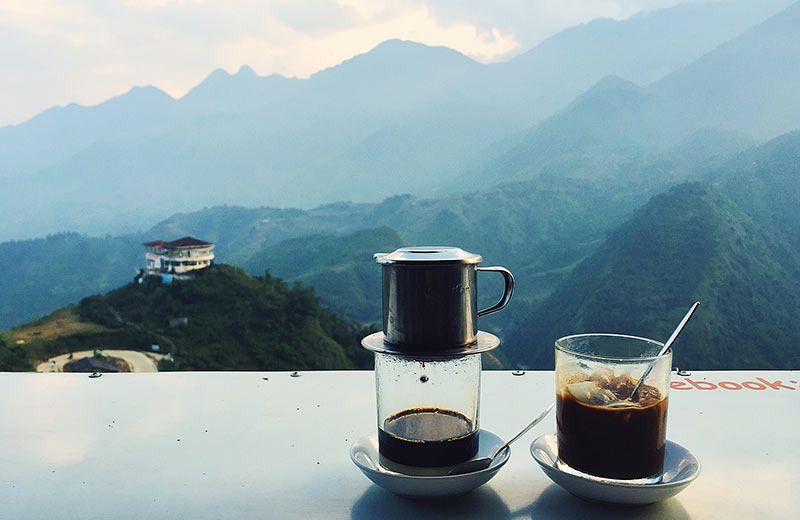 Great coffee matched with the best scenery (overlooking the coffee house).
Spent some tranquil moments there just talking and playing some games. Damn chillax.
We had some free time before dinner so Loti and I walked around town and ended up with two North Face jackets. They were fakes but the quality was awesome for the price of 390K dong each.
Then we had the most sumptuous dinner of the tour.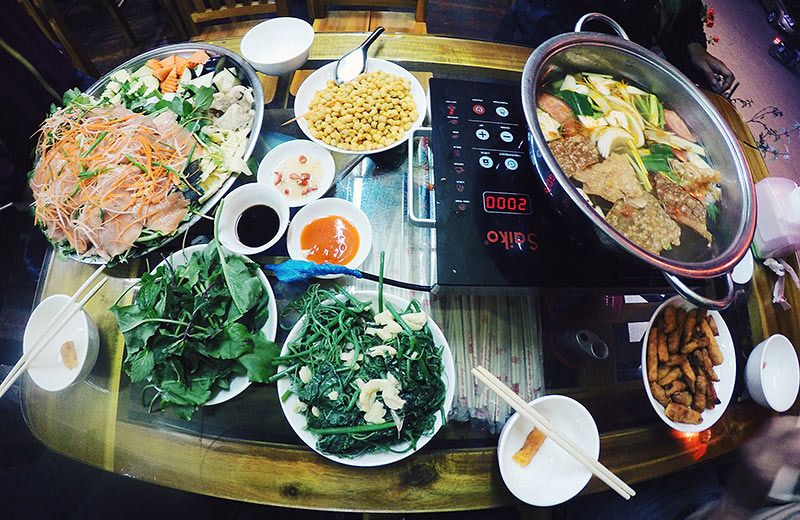 Salmon hotpot! With lots of greens and other dishes.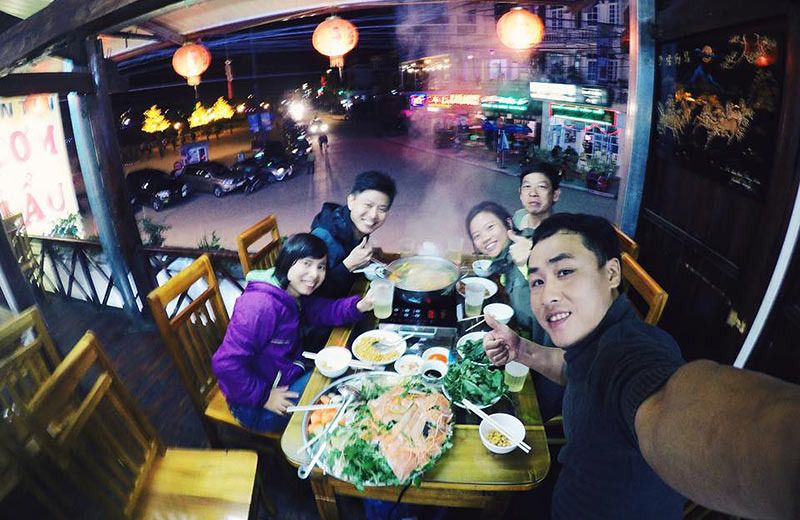 A pity bro couldn't join as it was his turn to be down with flu so he slept in.
I guess Sapa town was the place for us to get spoiled for a day. The motorbikes were delivered to us after dinner but the night was too cold for me to wanna explore so we just went back to snuggle in bed and sleep.
From the Same Trip
Ho Chi Minh 1 / 2 + Mui Ne 3 + Dalat 4 + Hanoi 5 + Halong Bay 6 / 7 + Hanoi 8 + Ha Giang 9 / 10 / 11 + Sapa 12 / 13 / 14 + Luang Prabang 15 / 16 / 17 + Vang Vieng 18 / 19 + Nong Khai 20 + Bangkok 21 / 22 + Video