Our riding resumed in Sapa, and we took one bike each this time. Hell yeah! 😀
Had breakfast near Cho Sapa, where the freshest meat were sold.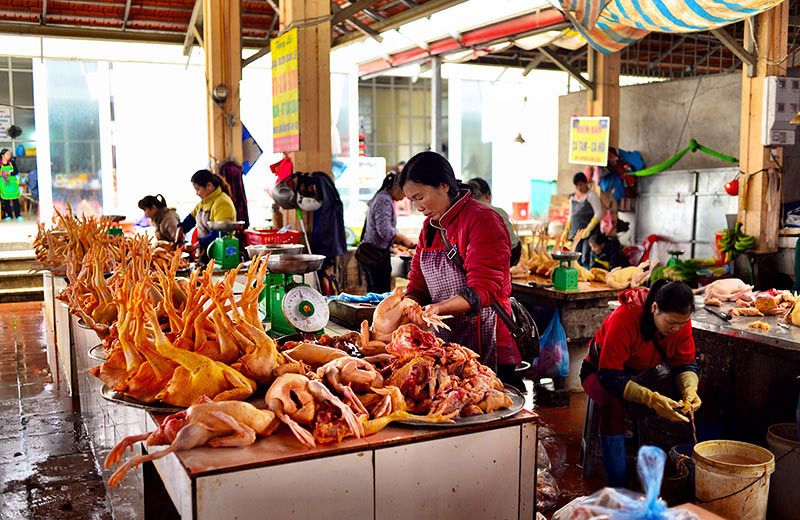 I kid you not.
Then we left town and rode down the valley towards the villages.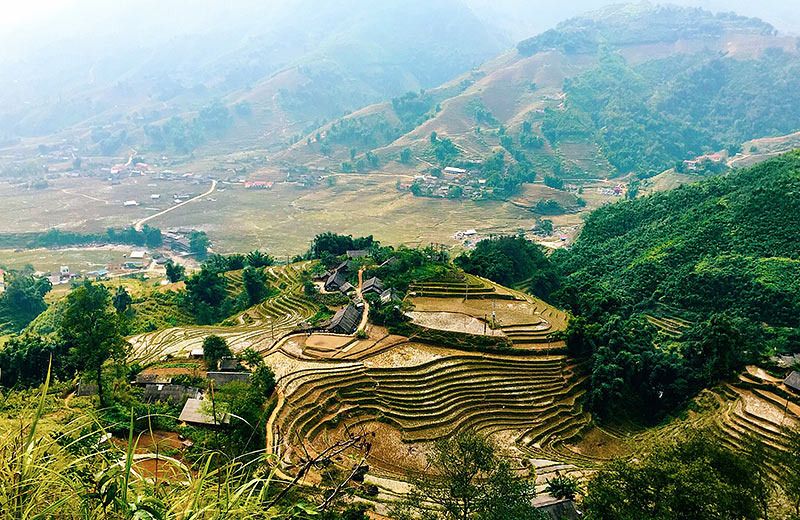 It's true that after having seen Ha Giang's scenery, Sapa's one paled in comparison. (The effects of tourism tsk tsk lol.)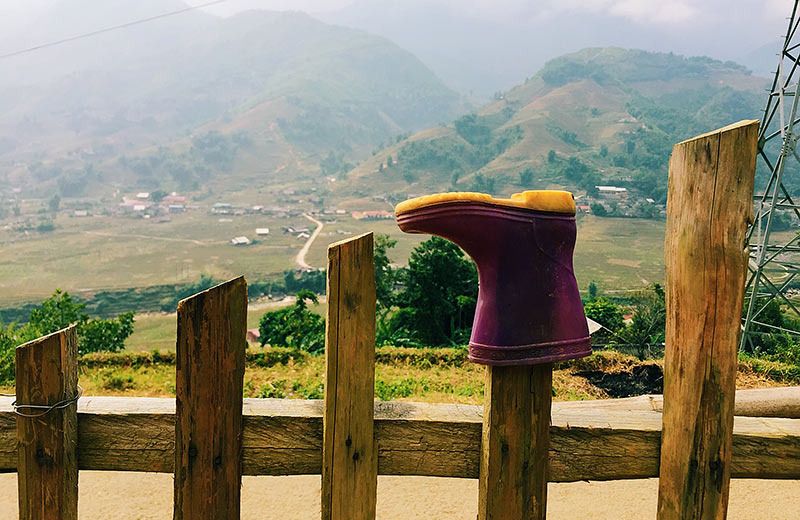 Visited a shop/house in Lao Chai Village to learn about the culture of Black Hmong people.
Weaving the raw fabric which is used to make their traditional clothes and handicrafts. So Nat Geo.
Dyeing the fabric (with some plant thing) was the second step out of the many painstaking processes. A full dress takes three months to complete by hand. Too much patience man hahaha.
Grinding the corn.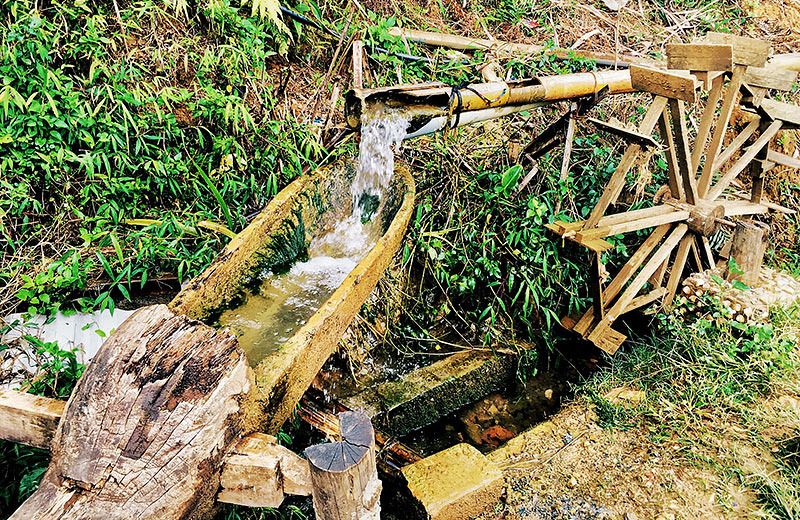 Some water powered system to remove rice husks.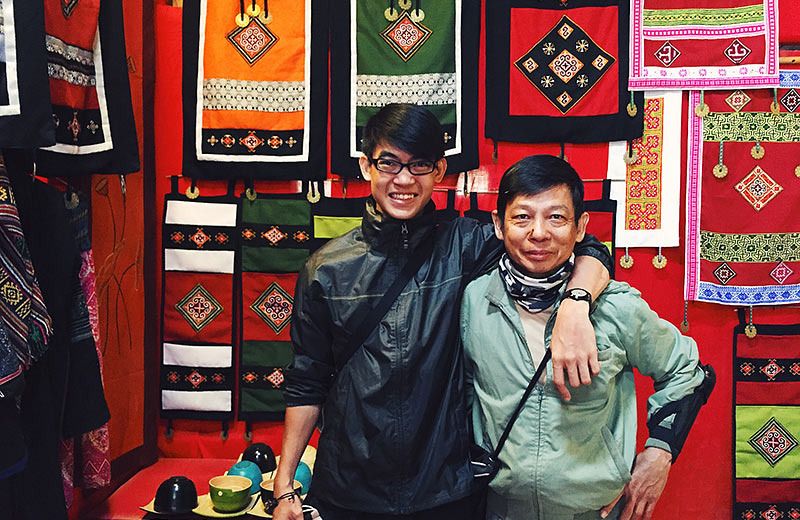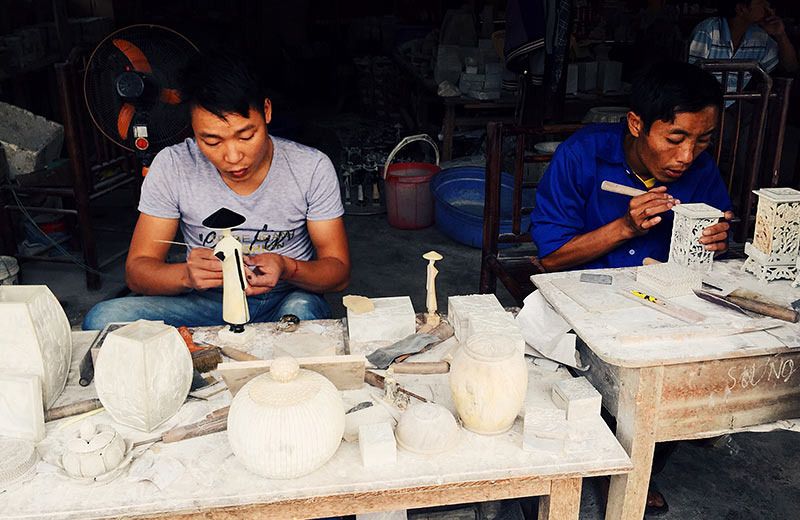 Another shop in the village where stones are hand carved into super detailed ornaments.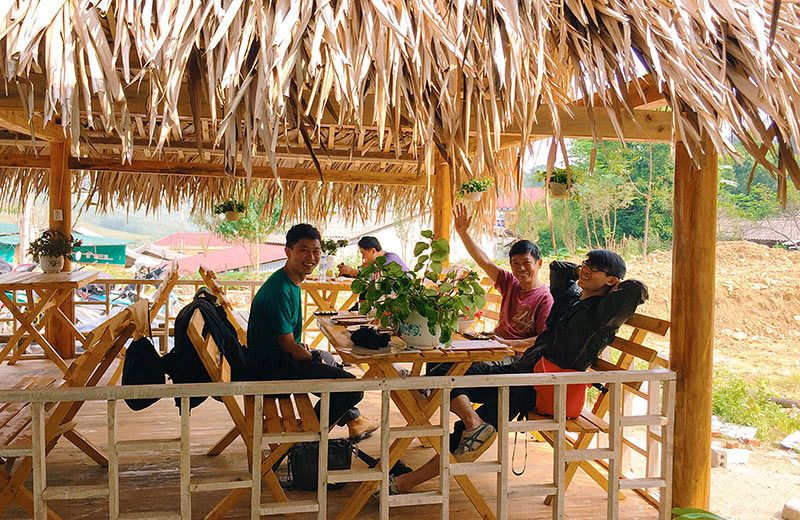 Lunch with a view at Ta Van Village.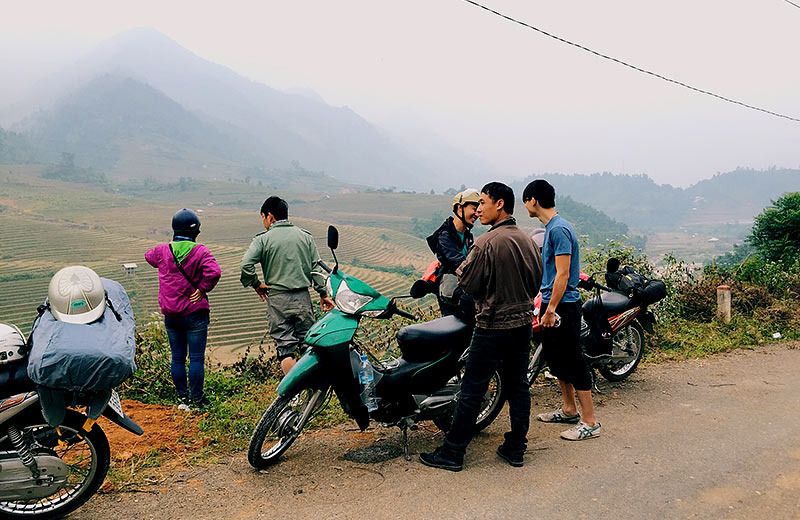 After what we rode through in Ha Giang, we thought everything else would be a piece of cake, but we were wrong. Though the roads in Sapa were wider, there were a lot more portholes and loose stones and gravel, which made it equally (or if not more) challenging.
And then bro fell, again. It was due to a stupid big rock after a sharp bend. Our fourth motorbike accident of the trip ouch.
We got demoralised again, but had to continue our journey with bro being the pillion this time. Seemed like we were not fated to ride a bike each LOL.
Our last attraction was a small waterfall at Nam Cang Village.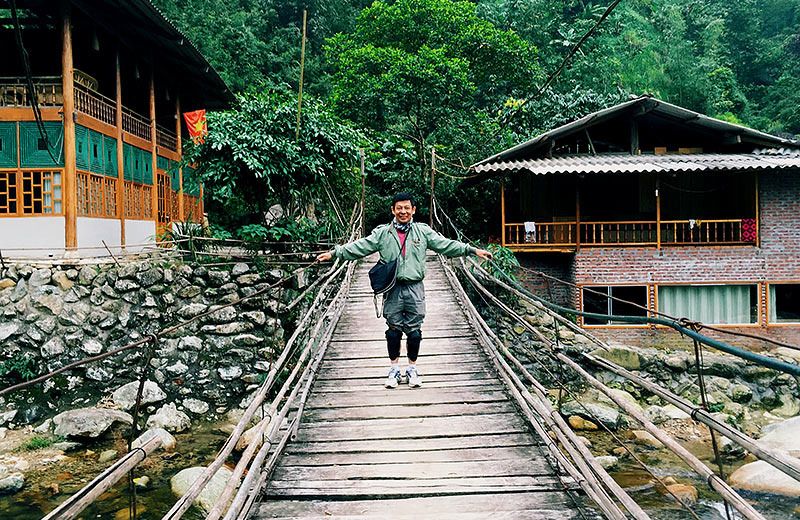 Dad happily crossing the suspension bridge.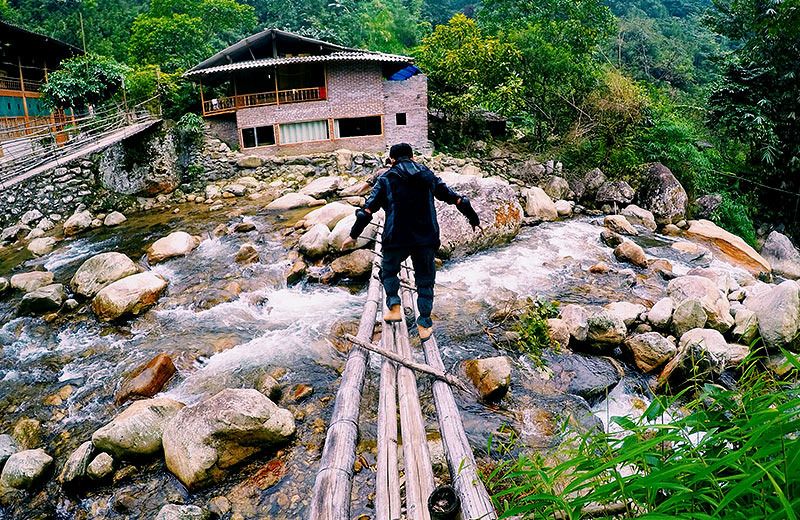 Then we had cripples like Loti crossing the slanted supportless bridge plank, and he did it.
Even my injured bro managed to join Loti and did it too.
I tried, but freaking crawled back on fours after moving about ten steps.
It was better to just chill in the middle of the falls.
It was a short ride after to our homestay at Ban Den Village.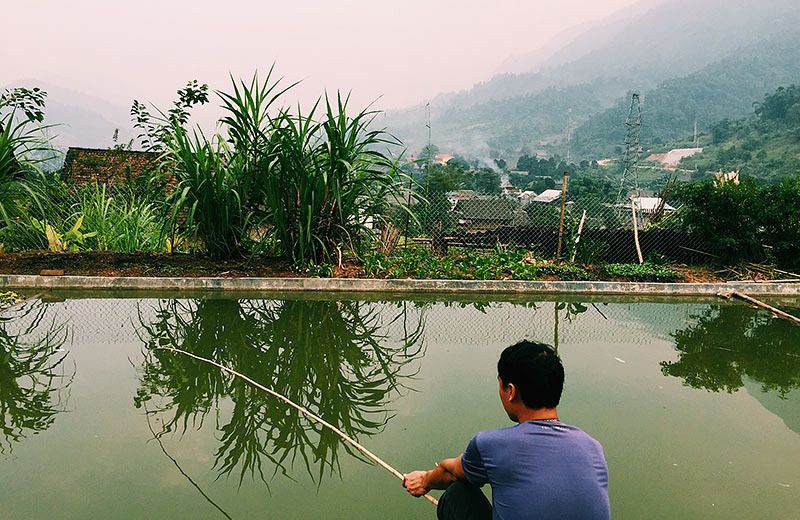 Dung Ha loves fishing.
I got taught to make roll fried spring rolls as one of the dishes for dinner. They said I aced it muahahaha.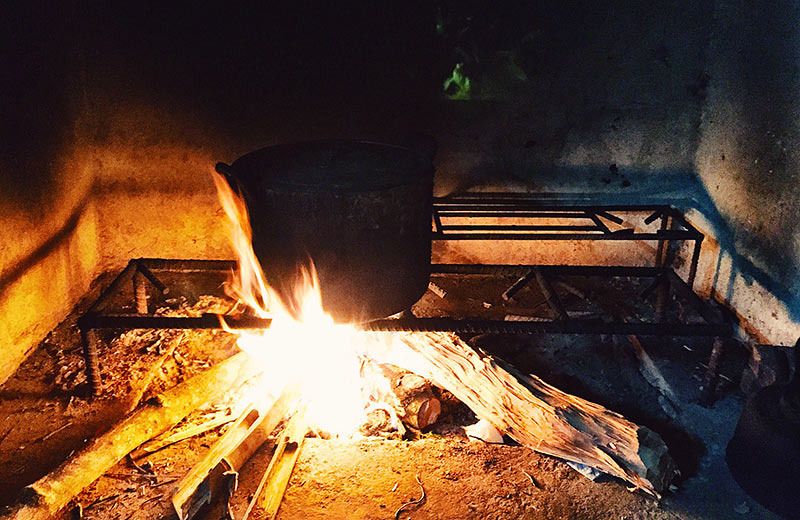 Charcoal fire kitchen.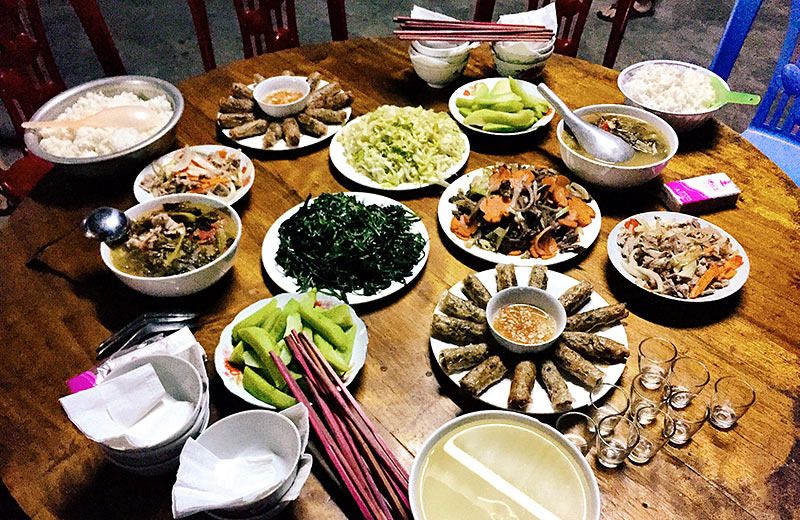 We were treated to a lovely homecooked dinner once more, and homecooked dinner also meant wine drinking.
It was our last night together (T_T) and we chatted with Nghia and Dung Ha about random shit till late and it was really nice 🙂
From the Same Trip
Ho Chi Minh 1 / 2 + Mui Ne 3 + Dalat 4 + Hanoi 5 + Halong Bay 6 / 7 + Hanoi 8 + Ha Giang 9 / 10 / 11 + Sapa 12 / 13 / 14 + Luang Prabang 15 / 16 / 17 + Vang Vieng 18 / 19 + Nong Khai 20 + Bangkok 21 / 22 + Video