The two full weeks marked our very last day of our riding trip, our last day in Sapa, and our last day in Vietnam.
By that time I was so tired of unpacking and packing everyday. Thinking back, we had not stay more than a night anywhere throughout the entire Vietnam except for Ho Chi Minh (two nights which was not very long either). But that was what made it felt like a true backpacking trip, and I kinda like it.
After breakfast at the homestay, we walked to Lavie Waterfall to do a little trekking.

Just throwing some stones.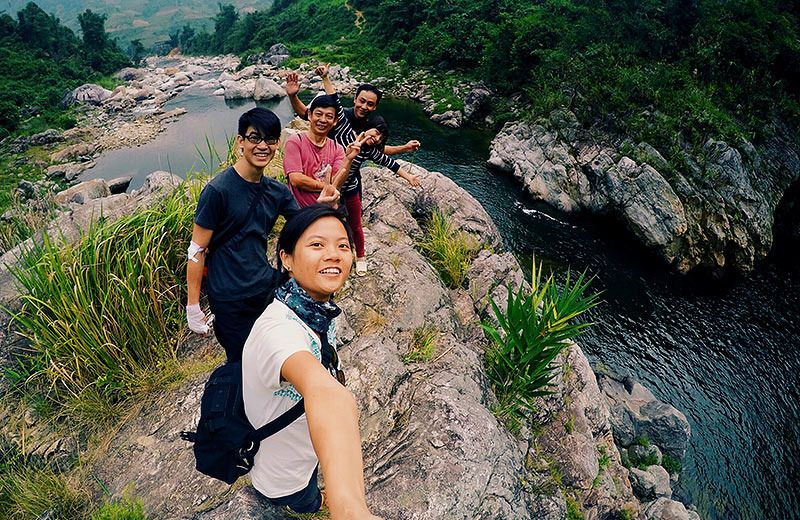 And we climbed up to the top. (Loti was still crippled so he stayed at the bottom.)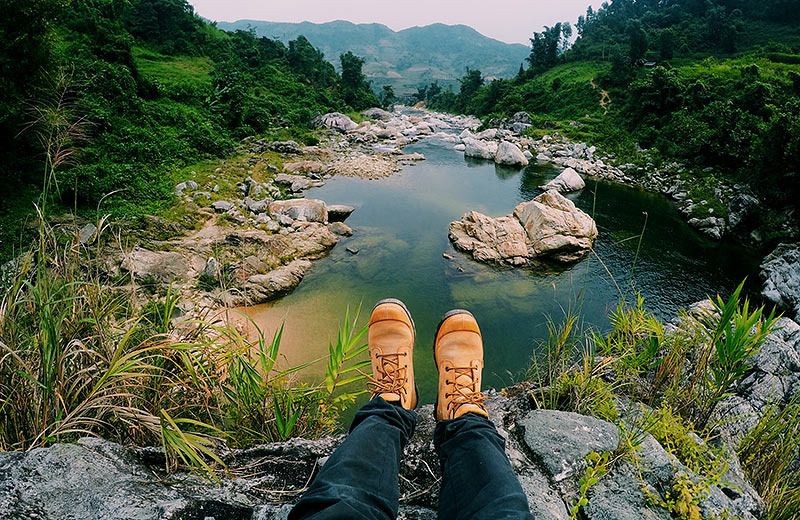 Serenity.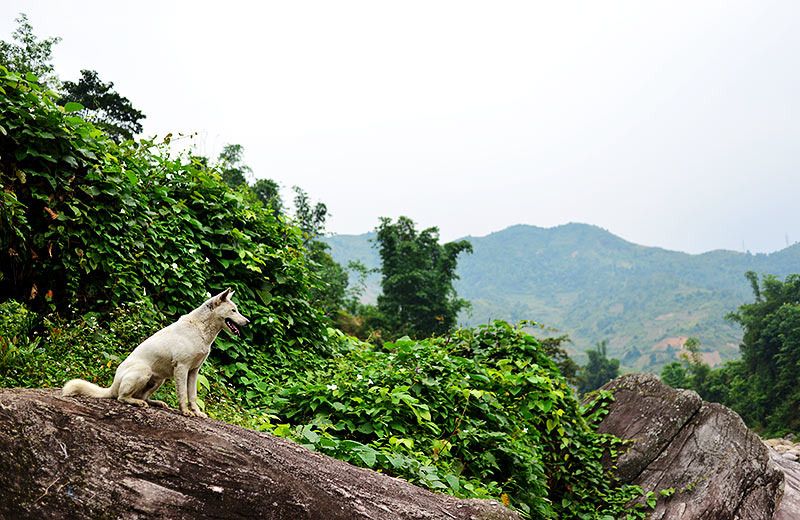 The dog from our homestay followed us all the way to the falls 😍.
Then we left Ban Den Village and rode our way back up to Sapa.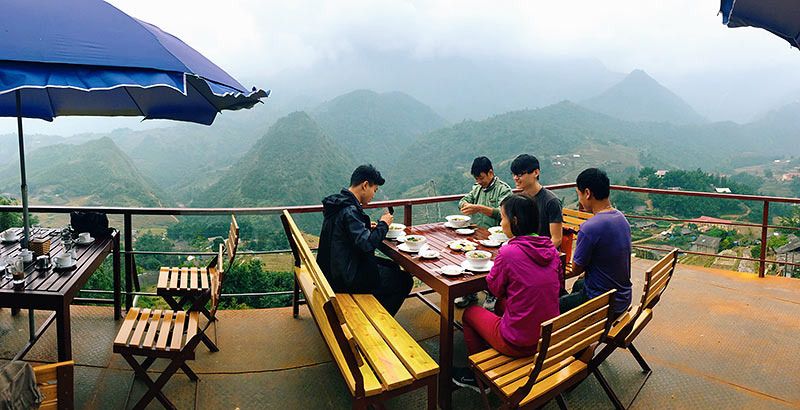 Had our last lunch and meal together overlooking Cat Cat Village – which we were supposed to visit after but we decided to skip it due to time constraints.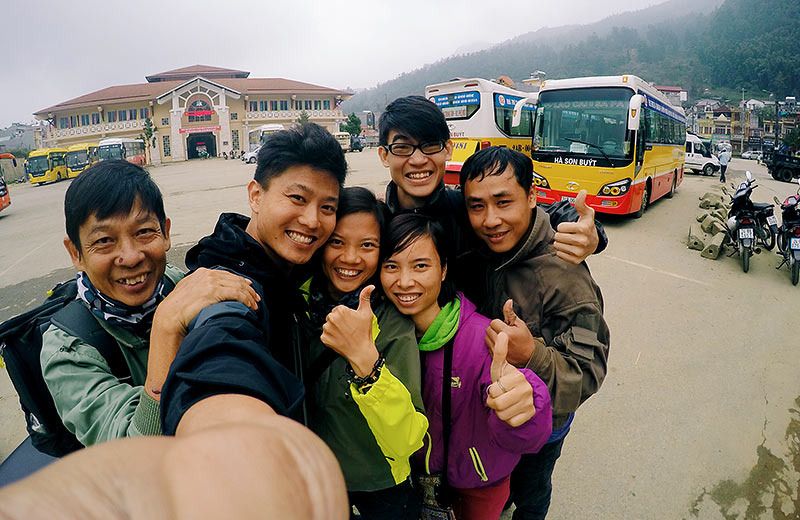 Returned our bikes at the bus station (beside Cho Sapa), and bade Nghia and Dung Ha farewell. It was kinda a hasty goodbye as they were catching their bus back home at 2pm. The past 7 days with them had been way beyond awesome, and they felt more like local friends than any typical tour guides. You guys will be missed :')
Here's a video compiled by Nghia from Zonitrip to sum up our motorbike tour 😀 There were a myriad of different experiences and also many Nat Geo moments. (Btw she does more than just motorbike tours and I highly recommend them if you want a very personable service.)
The rest of us had some time to waste before heading for different places in the evening.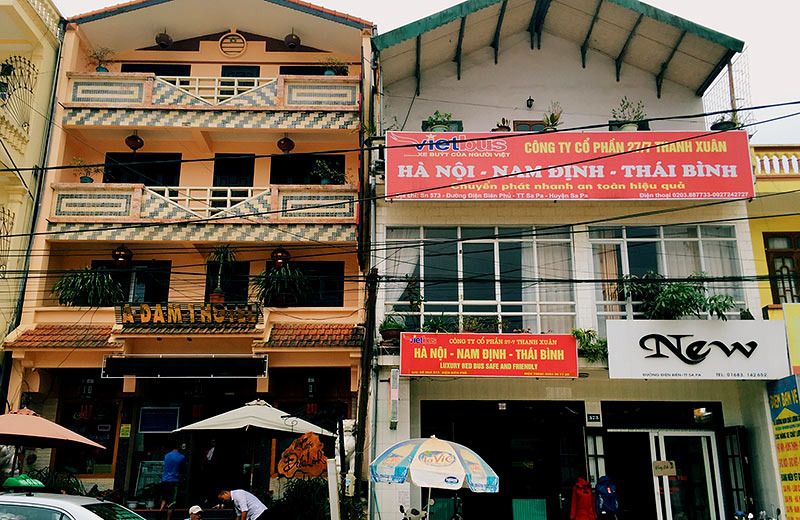 Shared a transit room opposite the bus station for 200K dong to rest and clean up.
Had dinner with dad and bro later before Loti and I left for the most dreaded bus ride of our trip – 24 hours to Laos.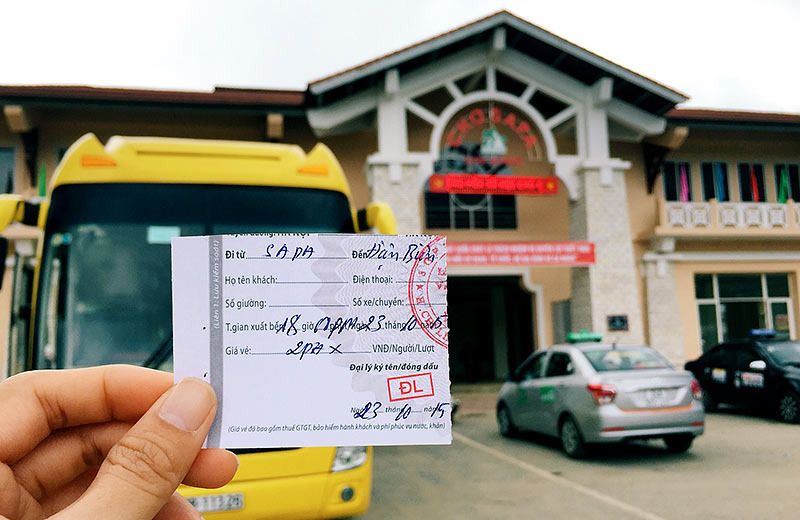 There were options to buy a direct ticket to Luang Prabang (900K dong) or to Dien Bien Phu (300K dong) but we chose the latter (after a long debate) as I read that it was cheaper to buy the next ticket from there. Either ways, we had to transit in Dien Bien Phu.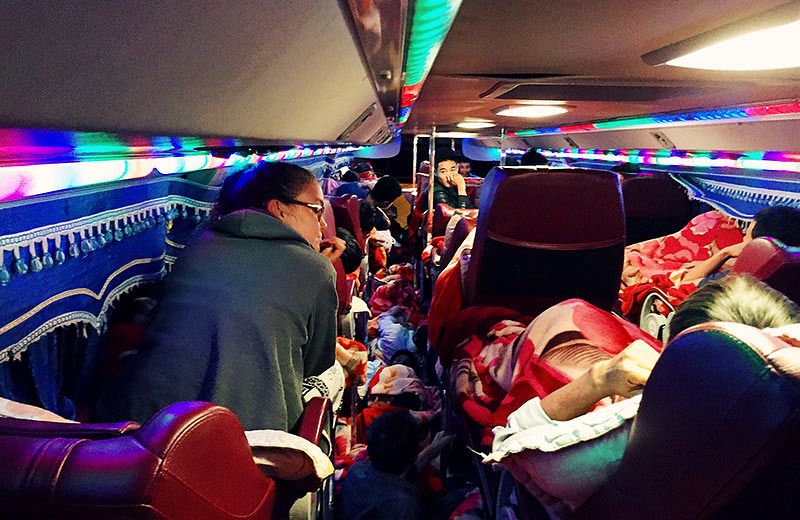 Boarded the sleeper bus at 7pm and it was one of the most packed shit ever. The locals just laid on the floor everywhere 'cos they bought cheaper tickets I think.
Loti and I took the upper back seats which were pretty spacious and met a whole bunch of ang mohs from all over the globe embarking on the same journey with us. It's gonna be us and them stuck together for the next >650km.
From the Same Trip
Ho Chi Minh 1 / 2 + Mui Ne 3 + Dalat 4 + Hanoi 5 + Halong Bay 6 / 7 + Hanoi 8 + Ha Giang 9 / 10 / 11 + Sapa 12 / 13 / 14 + Luang Prabang 15 / 16 / 17 + Vang Vieng 18 / 19 + Nong Khai 20 + Bangkok 21 / 22 + Video