Th day of traveling hell which was built on nothing but surviving shitty bus rides.
Reached Dien Bien Phu at 5am and I didn't had a good sleep. I don't think I sleep very well in sleeper buses compared to sitting buses for some reason.
At Dien Bien Phu's bus ticket office, they said there wasn't any tickets to Luang Prabang, only to Oudomxay (which I read was the place to transit again.) We ended up giving 500K dong each to the driver and he helped us settle everything. Yay that's 200K dong (which is a meal) saved together LOL!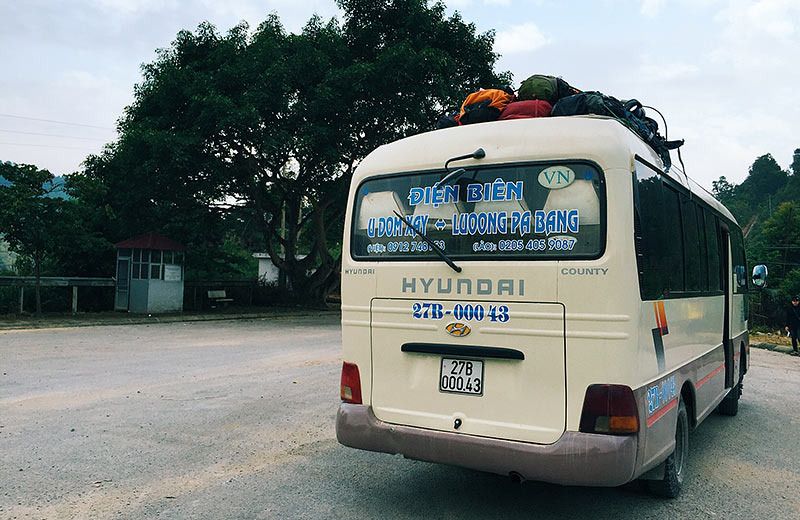 Transferred to a minibus which left at 6am. As expected, it was overbooked and cramped with locals.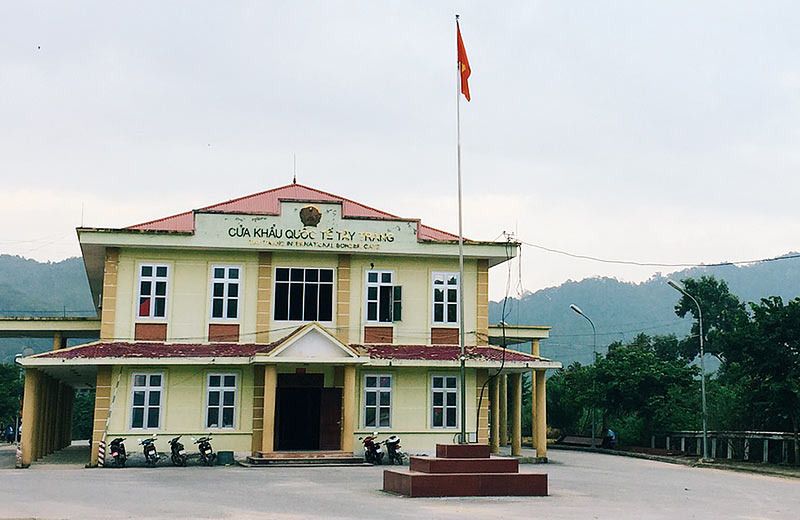 Crossed the Vietnam border with a breeze.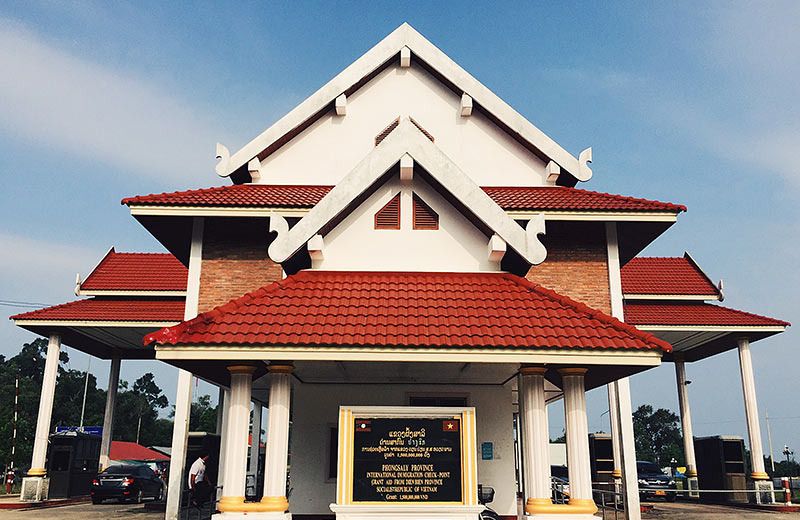 Crossed the Laos border with a breeze too because we are Singaporeans. Except that we had to pay US$3 for custom fees (which I can't complain 'cos ang mohs had to pay US$35 on average) and the most ridiculous US$1 ever for a temperature check. The guy scanned our foreheads and he was like, "Good temperature. 1 dollar." It felt like scam LOL. We cleared that stage with one ang moh then we waited and laughed at the expressions of the other ang mohs when they each left the temperature check room hahaha.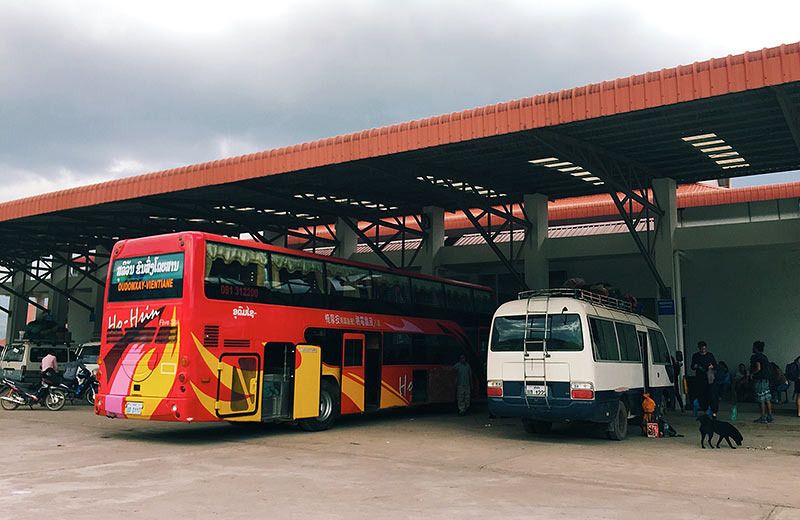 Then it was all the way to Oudomxay, till we reached at 2.30pm.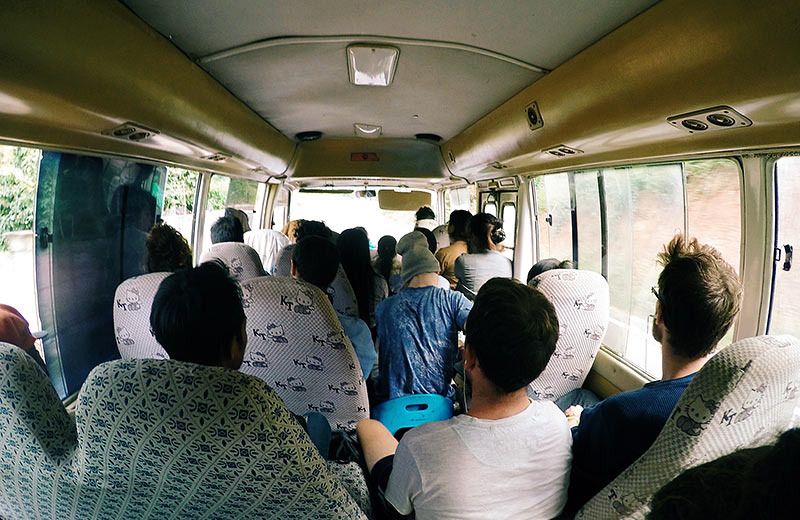 Transferred to an even shittier minibus that left at 3.30pm. By then we were used to the overcrowded state we had to deal with.
Just as we thought this was gonna be our last leg of the tedious ride, the first road closure happened due to some construction thing.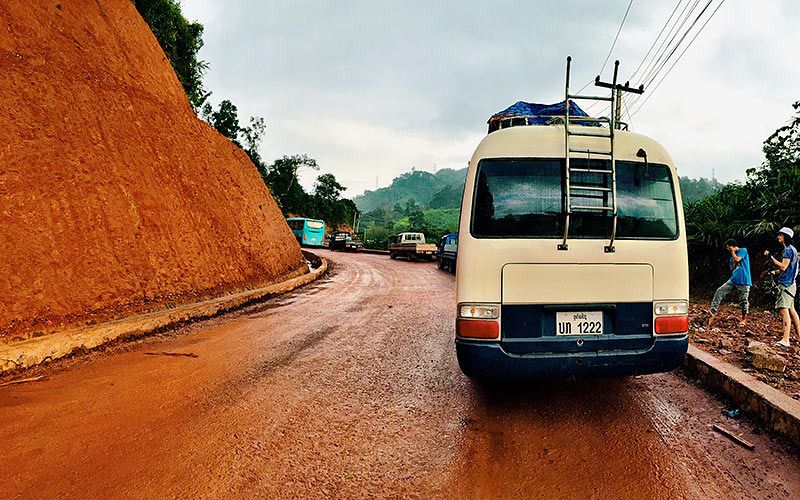 We were held up for at least half an hour.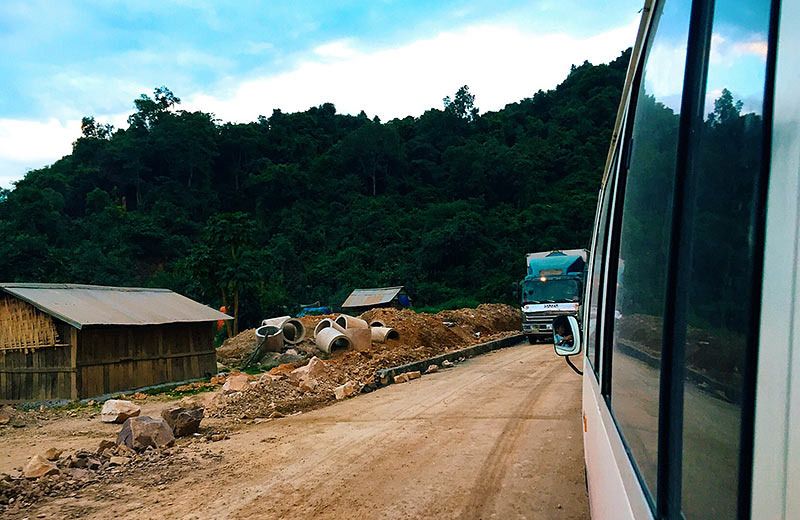 Followed by two more road closures later. And because we were travelling by narrow mountain roads there was no other way around besides waiting.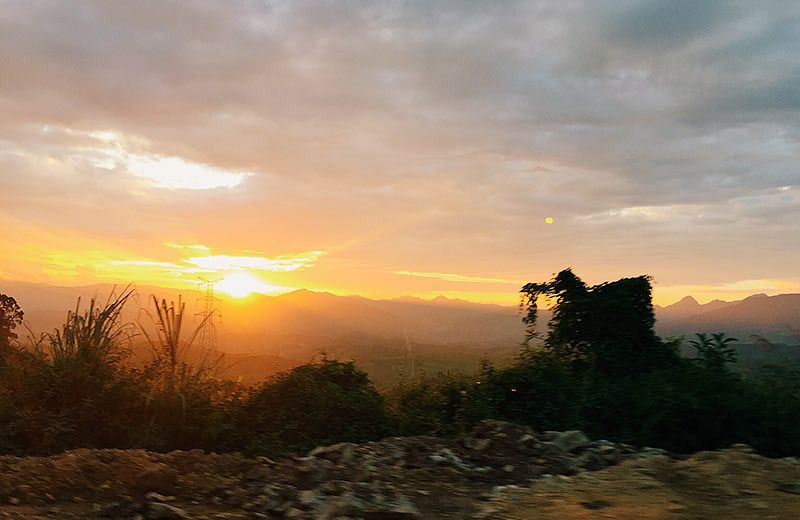 Caught a sunset.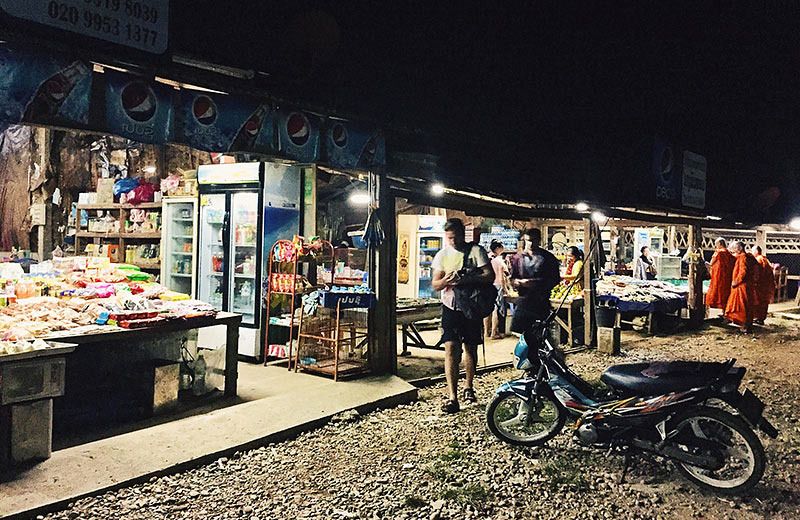 Dinner stop where we just stuffed biscuits and some weird hard jerky thing. Didn't look forward to Laos food.
It was 11pm by the time we FINALLY arrived at Luang Prabang (when the estimated time was supposed to be 9pm).
Exhausted and all, the ang mohs wanted to haggle down the tuk tuk drivers by pretending to start walking to town (which was 2km away) with backpacks.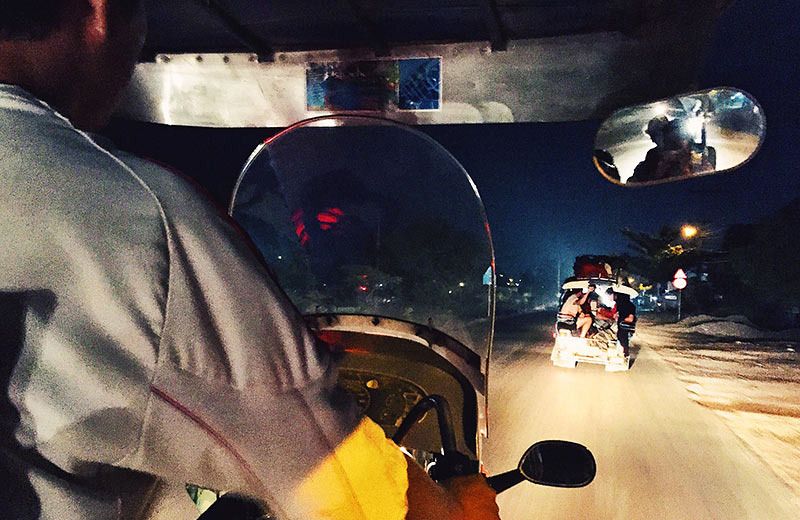 Thank goodness the drivers relented and agreed on 10K kip instead of 20K kip.
With no idea where the hell we were we walked down a few guesthouses that were mostly full.
Landed on LPQ backpackers which had vacancy so we just took it.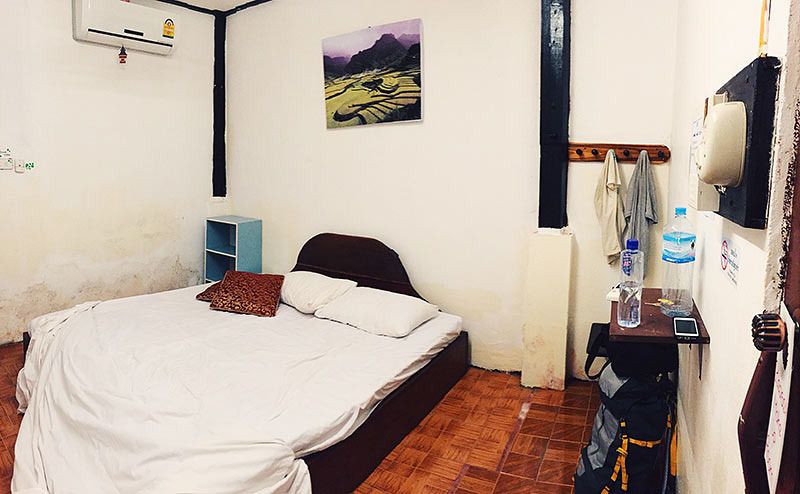 120K kip for a gross looking room but we were too desperate for shower and sleep.
Despite the tough journey, we were very relieved that we made it to Laos! We had disheartening thoughts about cancelling it due to Loti's foot injury but fortunately it got better throughout the motorcycle trip.
From the Same Trip
Ho Chi Minh 1 / 2 + Mui Ne 3 + Dalat 4 + Hanoi 5 + Halong Bay 6 / 7 + Hanoi 8 + Ha Giang 9 / 10 / 11 + Sapa 12 / 13 / 14 + Luang Prabang 15 / 16 / 17 + Vang Vieng 18 / 19 + Nong Khai 20 + Bangkok 21 / 22 + Video