A very foreign Laos began.
Woke up late in time for checkout at 11am but not in time for the free breakfast, but it was alright.
Loti and I strolled down the town in search for a place to pamper ourselves with a proper meal.
Because we deserve one (at The Coconut Restaurant.) :p
Stole some wifi there to look for accomomdation. It was the first time in my life going to a country without pre-booking any places to stay. Laos to us at that time was all blurry and I guess that was what made it exciting. Now that's called backpacking!
Loti insisted on staying somewhere better since we were gonna spend more than a night at each place in Laos.
Walked in to Mekong Sunset View Hotel and got our room for US$40 per night inclusive of breakfast.
Rented two bicycles from the hotel (20K kip each) to explore around.
Luang Prabang town is filled with a lot of temples; it felt very religious and strict and also very neat and clean.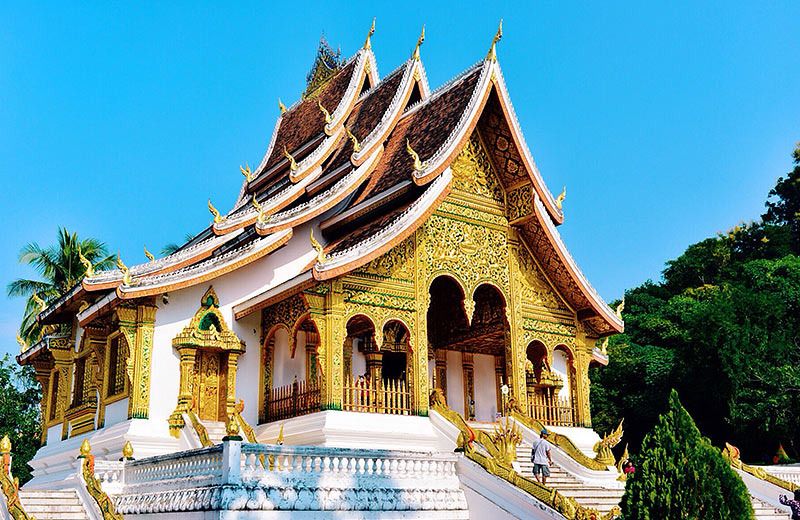 Wat Xien Thong beside the Royal Palace.
With the seven-headed nagas.
Then we went to Mount Phousi which was really just climbing up a long flight of stairs. 20K kip for the entrance.
The view from above.
Pretending to do yoga.
It wasn't actually as mountain as it seemed. (Lots of ground and and stairs supporting it below.)
Hopped to another temple but there was nothing much.
So we headed early to Utopia Bar to laze.
There was already a crowd formed all lying down staring at the teh-looking Mekong River.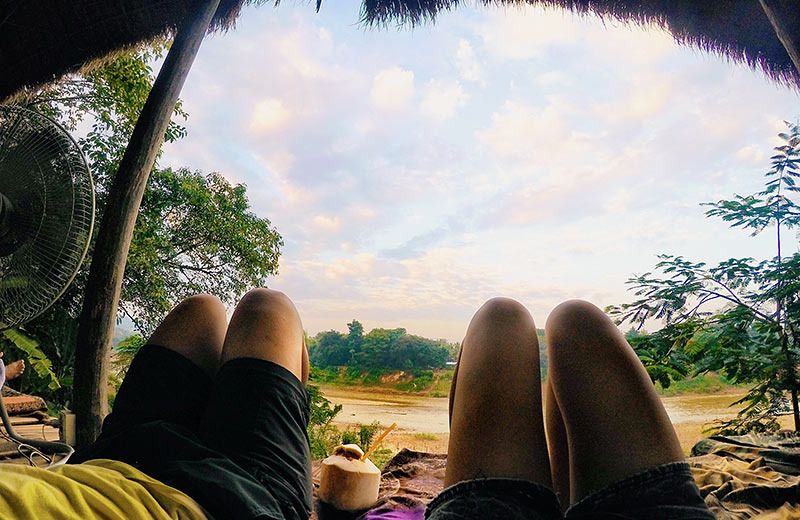 We found a spot and did it too, with coconut juice and beer.
Plus some mediocre overpriced food.
It was quite chill except there was no music, and no sunset to see either.
Left for the night market after.
It was so vibrant, neat and pretty. Though the stalls sold similar stuffs, we didn't get bored walking down the long long stretch which took up almost the entire main street.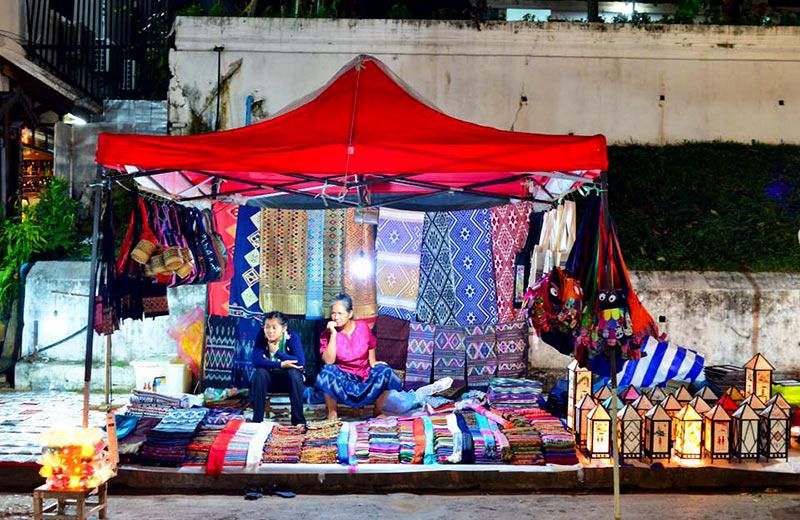 Even the food at their night market looked clean and yummy.
Loti and I sort of lost control and ended up with three baggy pants each 😀
From the Same Trip
Ho Chi Minh 1 / 2 + Mui Ne 3 + Dalat 4 + Hanoi 5 + Halong Bay 6 / 7 + Hanoi 8 + Ha Giang 9 / 10 / 11 + Sapa 12 / 13 / 14 + Luang Prabang 15 / 16 / 17 + Vang Vieng 18 / 19 + Nong Khai 20 + Bangkok 21 / 22 + Video