Last day in Luang Prabang was visiting their two most popular attractions – Pak Ou Caves and Kuang Si Falls, both on opposite ends, 30km away from town.
Shiok fish noodles served at our hotel's breakfast.
Rented a motorbike for 110K kip which was really expensive but a tuk tuk or tour would cost way more than that. Loti and I set off for the caves first.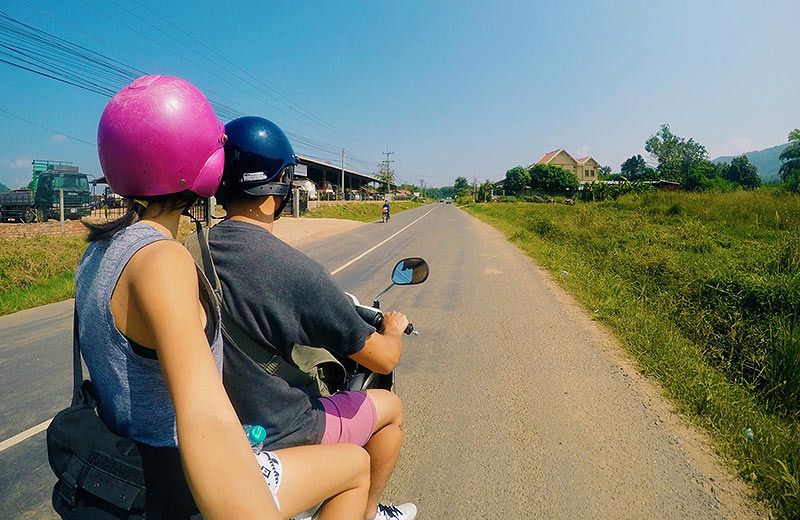 20km of smooth roads.
Then the remaining 10km was suddenly off-road with lots of portholes, slopes and shit again. Every riding journey in this trip could never be underestimated.
Reached the counter where we had to pay 5K kip for parking and 13K kip each for the boat ride to the caves.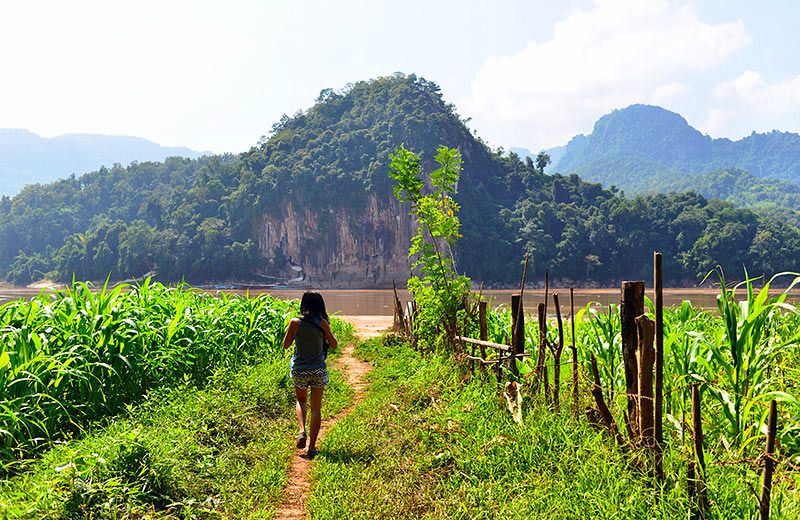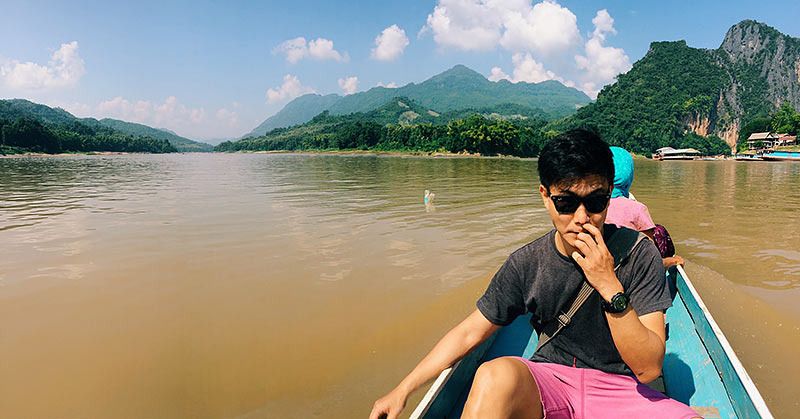 Hello again, Mekong (and a digging nose Loti).
Had to pay another 20K kip each for entrance to Pak Ou Caves.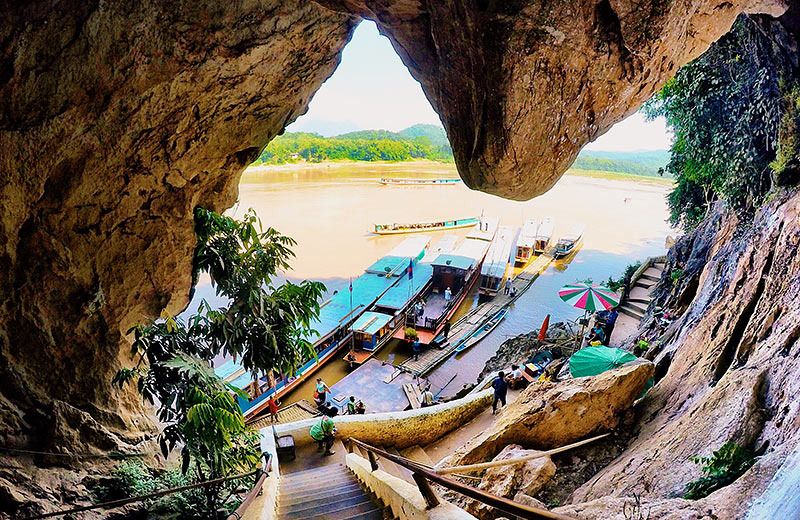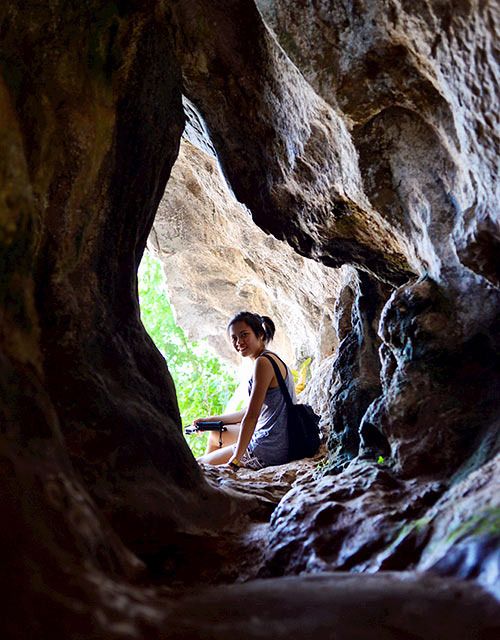 Feeling photo but it looks like erm, a cave, literally. (If you know what I mean hahaha.)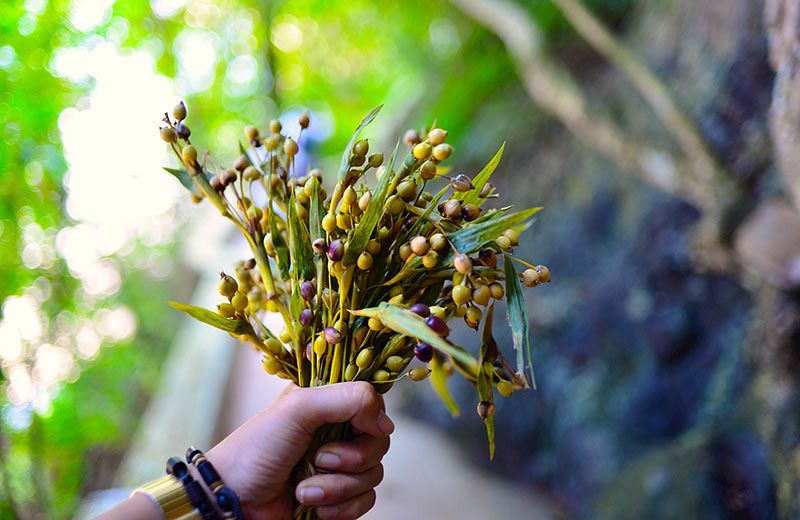 We bought what-we-thought-were-offerings but we saw no one placing these anywhere, so we just left them near the kids we bought from.
It took us quite a lot of time, effort, and money to get to two caves (one upper and one lower) to see a lot of Buddha statues in darkness with donation boxes asking for more money. Not worth the trip IMO.
Returned to town for a quick lunch and off we went to Kuang Si Falls. Another 30km of riding and 20K kip each for entrance.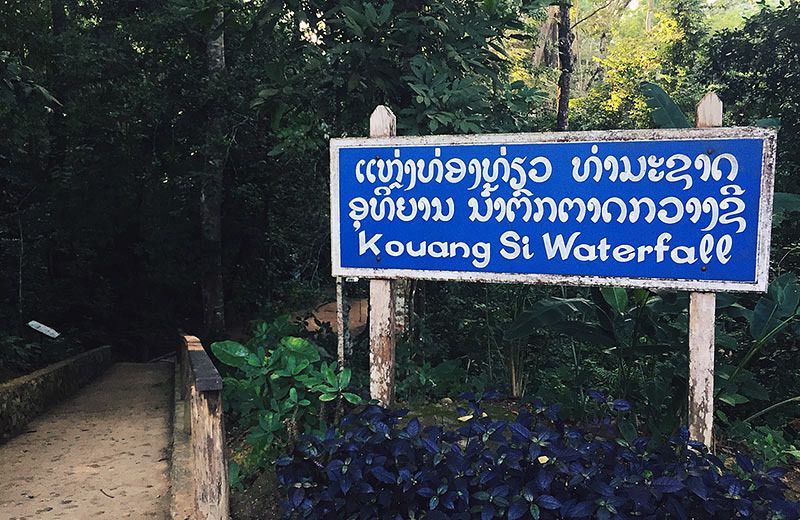 When we arrived at 5pm, we were only left with one hour before closing time. Plus there was quite a bit of walk in for a limping Loti..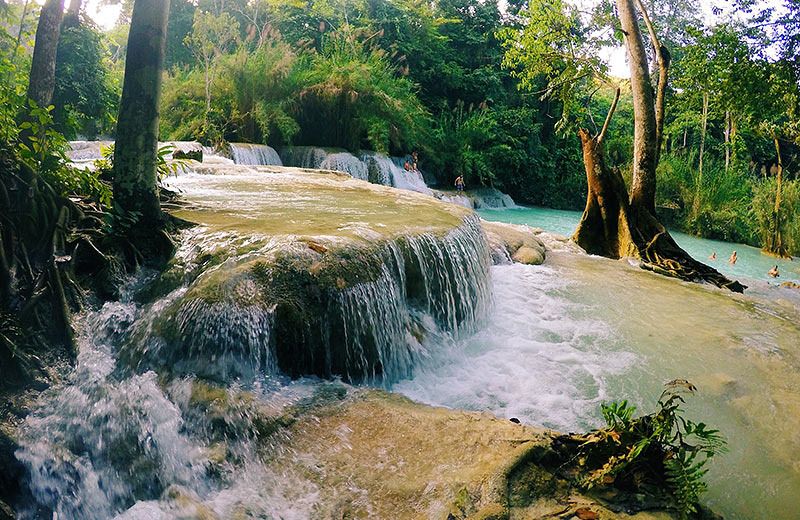 ..but it was all worth it.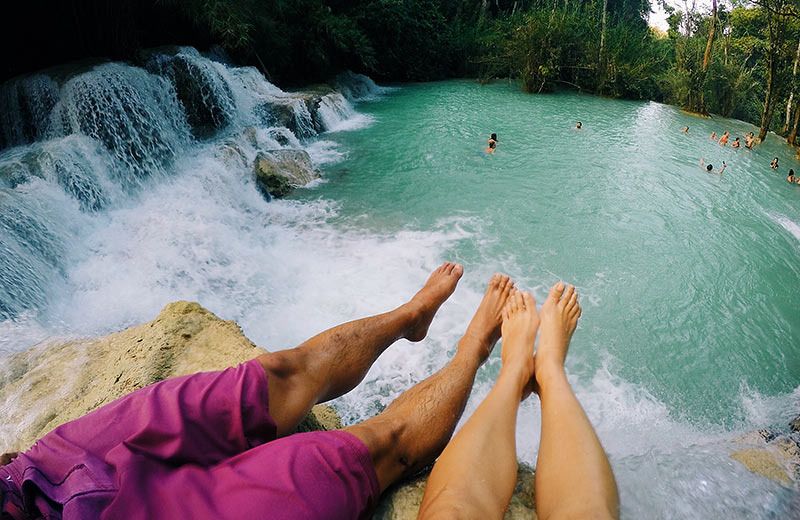 The fall was simply gorgeous! 😀
Water was also freezing cold but it didn't stop us from plunging right in.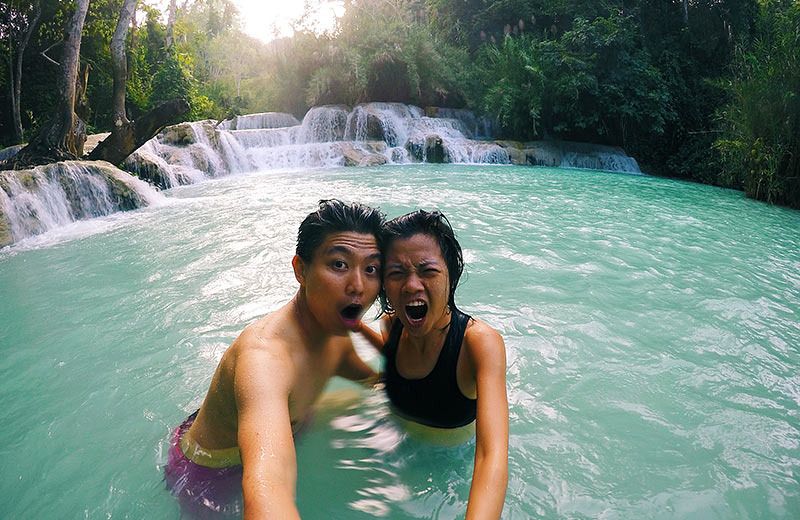 By 5.45pm everyone was gone.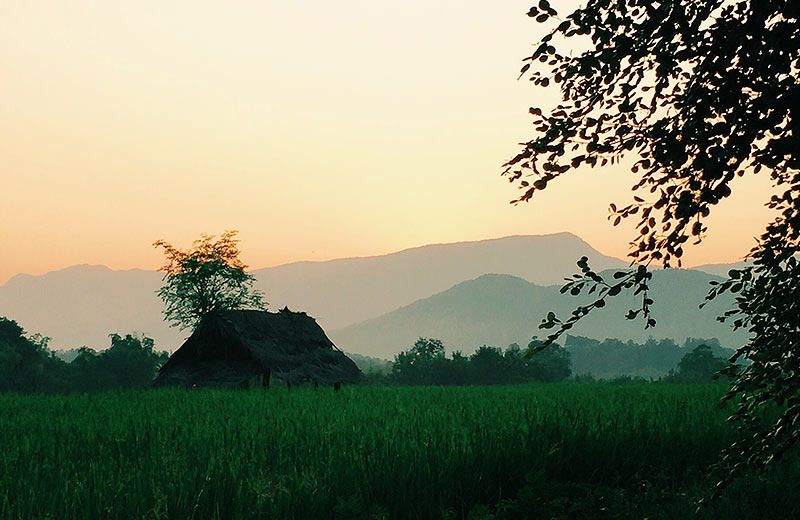 We rode back cold and witnessed a beautiful sunset along the way.
Then the moon came out and dayum, IT WAS HUGE. This picture is too surreal.
Back to hotel, we washed up and decided to go for a good meal.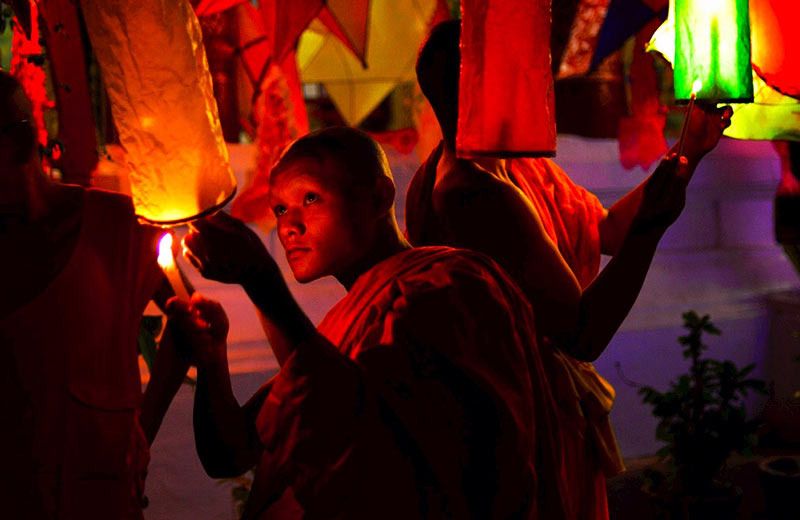 Passed by a temple that was prettily lit up with lanterns by monks.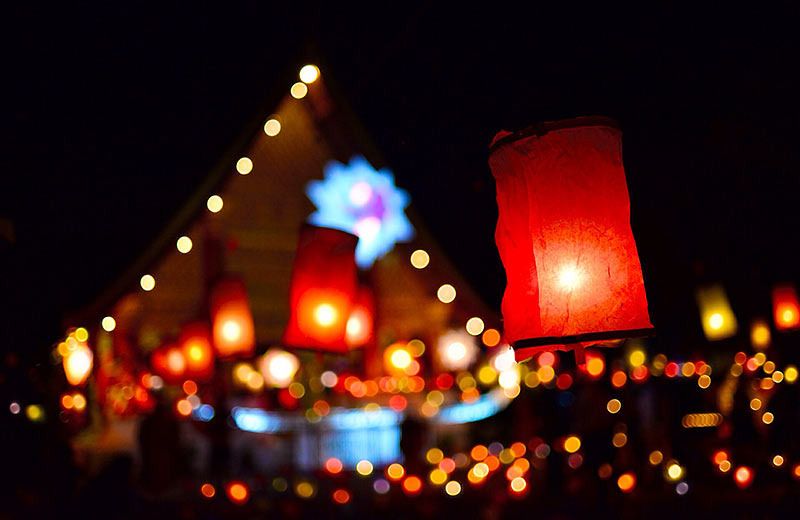 I'm falling in love with Laos.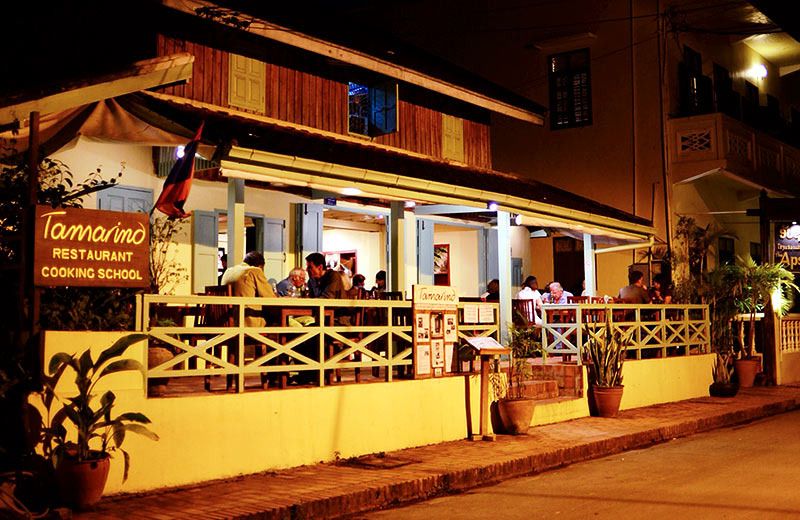 Dinner at Tamarind because we wanted to try Laos cuisine and it was one of the highest rated listing on TripAdvisor.
Got the Laos taster set for two and man, it didn't disappoint.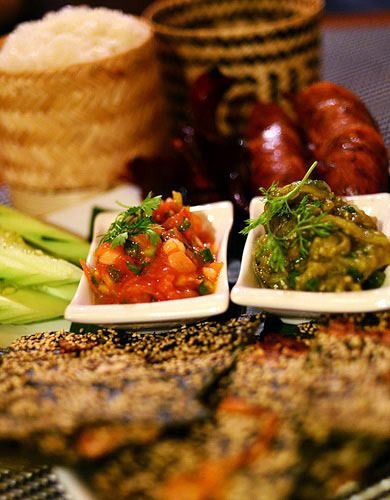 Everything was good. The soup, starters, the dips, the sticky rice, etc etc. Except we were too full for desserts (more rice) so we didn't finish.
From the Same Trip
Ho Chi Minh 1 / 2 + Mui Ne 3 + Dalat 4 + Hanoi 5 + Halong Bay 6 / 7 + Hanoi 8 + Ha Giang 9 / 10 / 11 + Sapa 12 / 13 / 14 + Luang Prabang 15 / 16 / 17 + Vang Vieng 18 / 19 + Nong Khai 20 + Bangkok 21 / 22 + Video