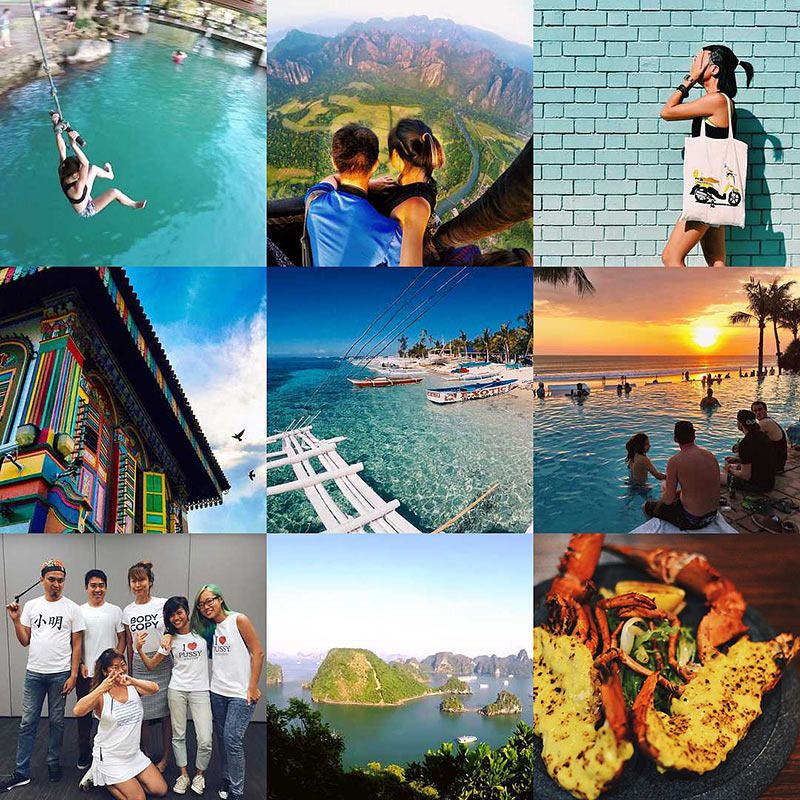 This was supposed to an Instagram thing, but I wanna talk more about my year here.
2015 had been a rather unpredictable and emotional one for me. Instagram always showcases the good moments, (because who would upload a photo of themselves sad? Actually some girls would HAHA.) but people don't see the bad stuffs that happen offline. Anyways, that's how social media works. Here are my best nine moments of the year.
Quit my job unexpectedly.
Got a promotion in the next job!
Picked up some calligraphy / hand / brush lettering thing.
Got to travel on eight different trips to seven different countries, including two which are totally new.
Dived at three places (and saw cute thresher sharks).
Tried batting for the first time.
Rode a hot air balloon for the first time.
2016 will be a life-changing year where I'll get my own house and be in-debt for the rest of my life. Looking forward, not.