Emo day as we left Laos – a country worth falling in love with a little more each day.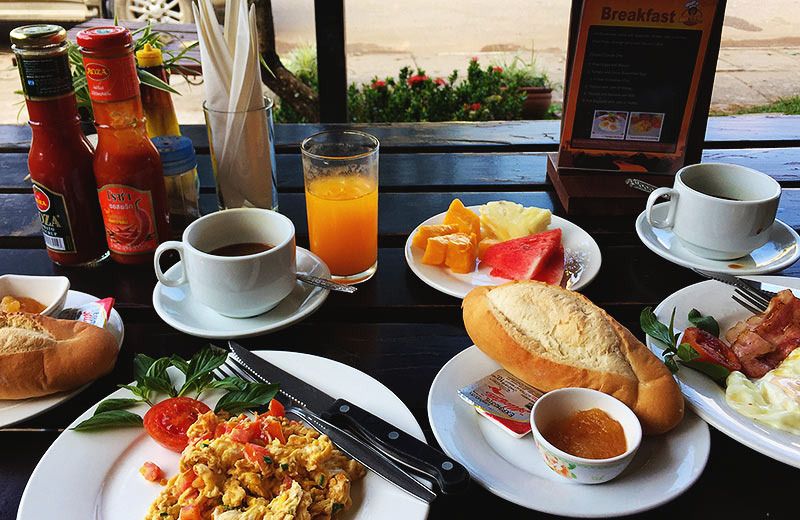 Had breakfast, packed up, and waited for transport.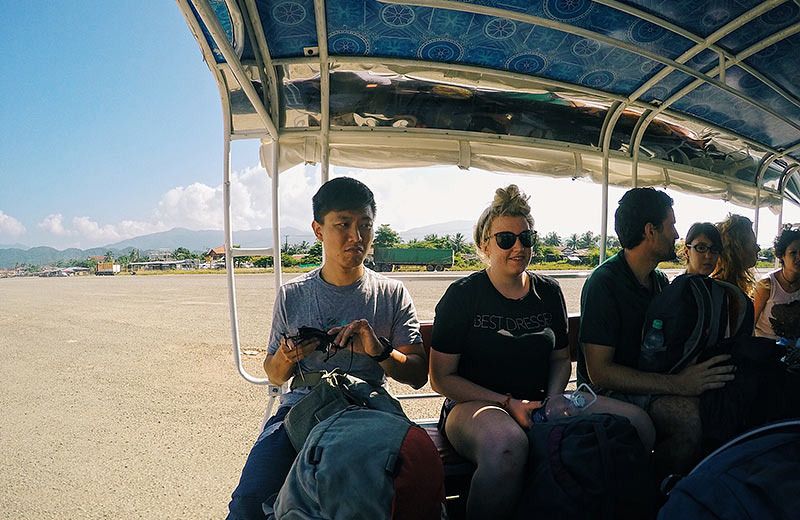 🙁
Bought our VIP bus tickets to Bangkok for 225K kip each. Loti and I wanted to take the train initially but apparently bus is faster. We also didn't choose the sleeper bus option 'cos we are cheapos like that.
Didn't held high hopes for the bus quality but it turned out to be really good. It was efficient too – within four hours we were out of Laos (via Vientiane).
Crossed the Thailand border smoothly, and yes, we didn't have to pay for any fees as usual. ASEAN rules!
Reached Nong Khai bus terminal at 3pm.
Had four hours to waste before we transit to the next and final bus at 7pm. Ate a late lunch of noodles with iced milk tea that only cost 65 baht in total and it felt so good. Thailand prices are low once again.
Rotted at their bus office with our remaining time. It was clean, air-conditioned and had wifi, so it wasn't difficult to spend.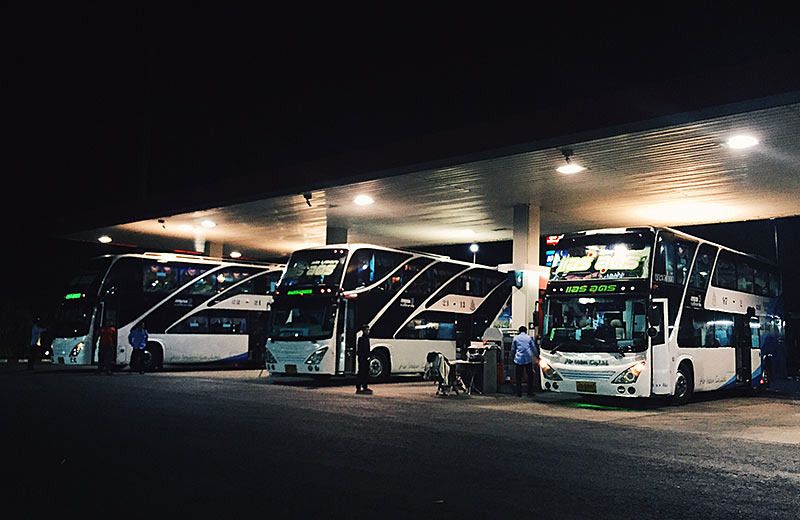 On board the night bus that looked quite power.
What happened next was even more power.
Uniformed staff whom served us food, drinks and snacks! It was simple food but it was good enough.
Then it was zzz.
From the Same Trip
Ho Chi Minh 1 / 2 + Mui Ne 3 + Dalat 4 + Hanoi 5 + Halong Bay 6 / 7 + Hanoi 8 + Ha Giang 9 / 10 / 11 + Sapa 12 / 13 / 14 + Luang Prabang 15 / 16 / 17 + Vang Vieng 18 / 19 + Nong Khai 20 + Bangkok 21 / 22 + Video