My third trip with Jo this year and also my third with Dad. This weird combi formed because of an airfare sale in April so Jo and I booked for November for the chilly weather. I then dragged Dad along because he had been wanting to go Hong Kong and to travel solo but he can't stand sitting the plane alone (very "chee cham" he said).
So after half a year of waiting, we jetted off, in our jackets and all.
When we landed, the weather was like not chilly at all – only a few degrees cooler than Singapore. Well, actually we kinda knew that already by checking the forecast, but Jo and I (in denial mode) decided to bring cold weather clothes anyway in the name of "fashion."
The airport was huge and had some delays like (not having enough stairs for us to walk down the plane), so by the time we reached town at 3.30pm, we were famished. Our last meal was at 7am.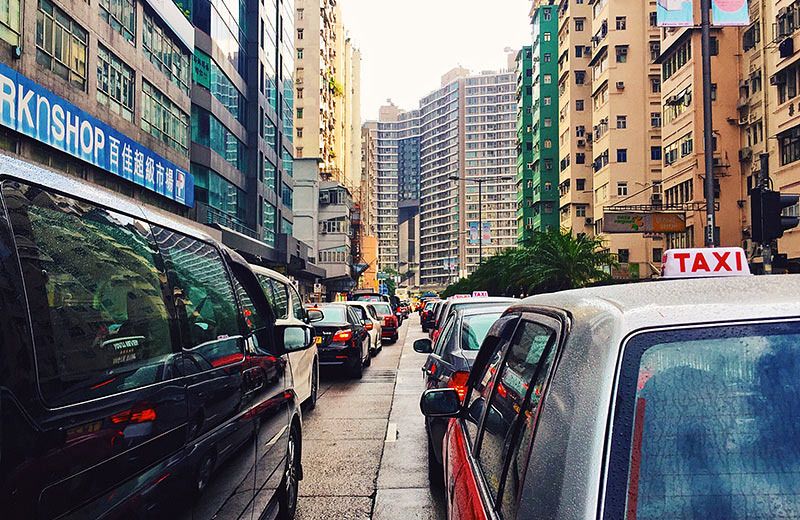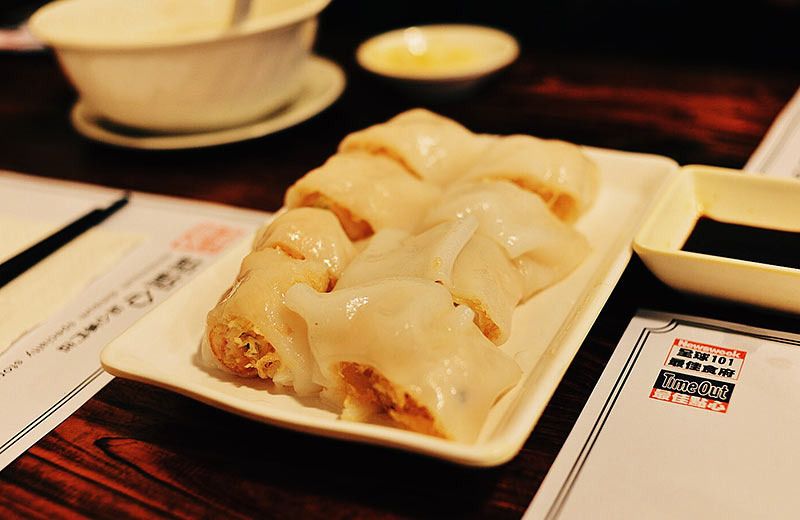 High tea at Dim Dim Sum Dim Sum (just across the building we were staying) 'cos the name sounded funny and it was recommended.
Turned out to be okay only.
We booked our rooms from INN Square which are several units inside Man Ying Building – a very old block of flat.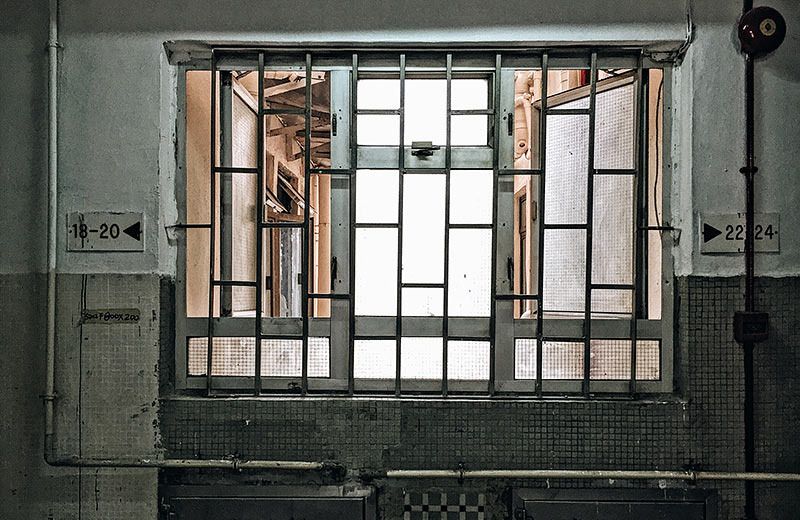 The lift area.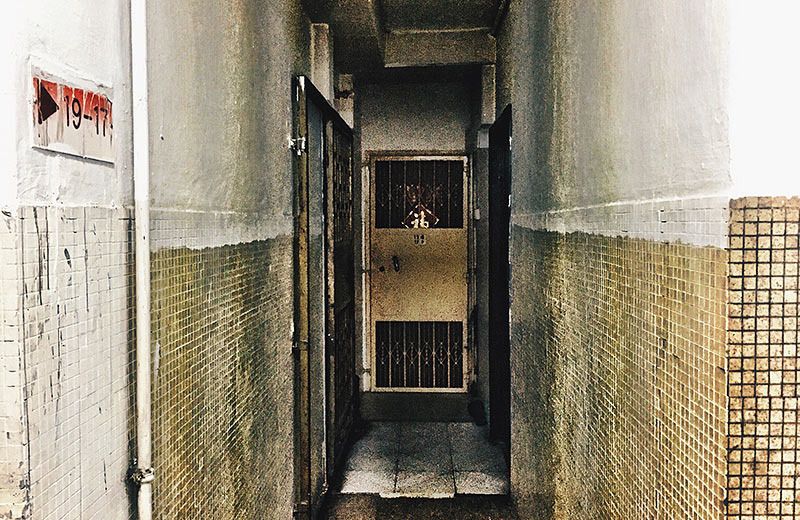 Their usual corridor.
INN Square revamped everything so it looked like that.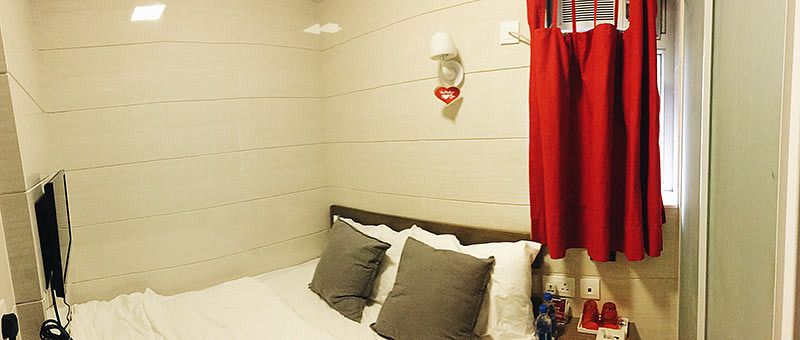 Self checked in to our room and omg it was a super super tight space, much smaller than expected. (The blurry door on the right belongs to the toilet which makes it one step away from the bed.)
Dad's room was worse, don't even have the step to the toilet. He could literally roll from his bed to the toilet seat.
Crazy, but thank goodness it was newly renovated, clean and well maintained.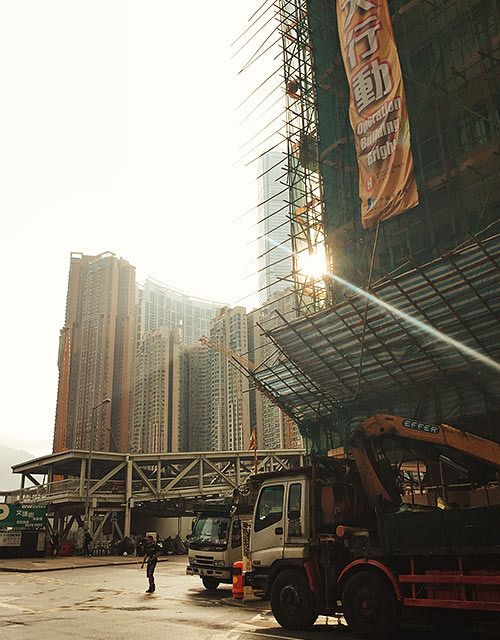 Our first day we just wanted to chill, so we took a bus down to Mong Kok.
First stop was Argyle Centre – a cheap concentrated shopping mall which I missed out on my previous trip. But we didn't managed to find anything other than getting sports bras and a random toy keychain -.-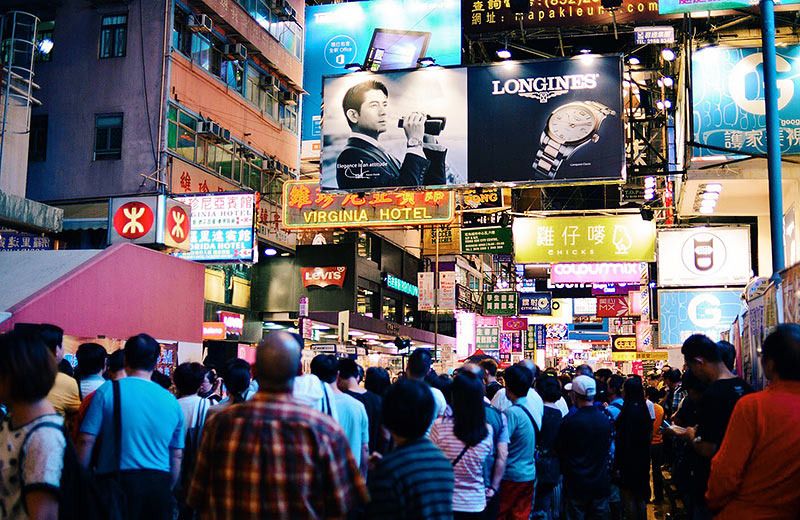 I've never been to Mongkok during the night, and Jo said that they close off the road every weekend night so people can walk freely along the streets.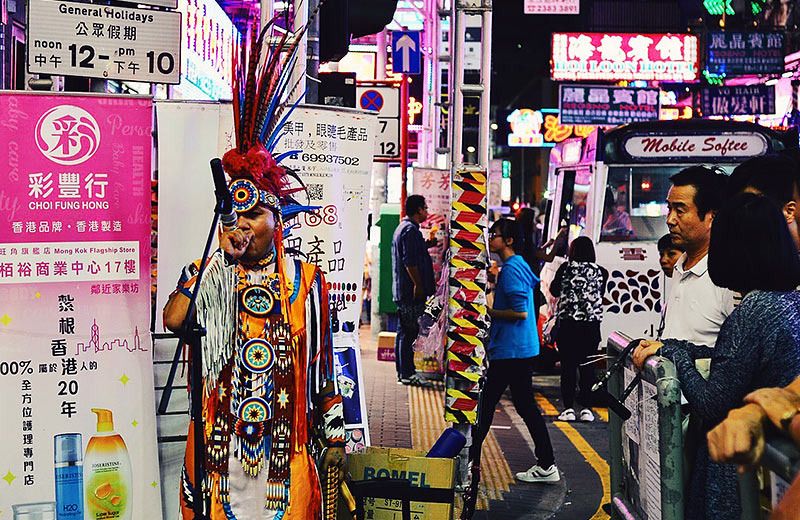 There were also several buskers along the stretch. It was very crowded.
Wanted to eat at Hui Lau Shan but after about twenty minutes of wait with zero acknowledgement of taking our orders, I got so fed up that we left.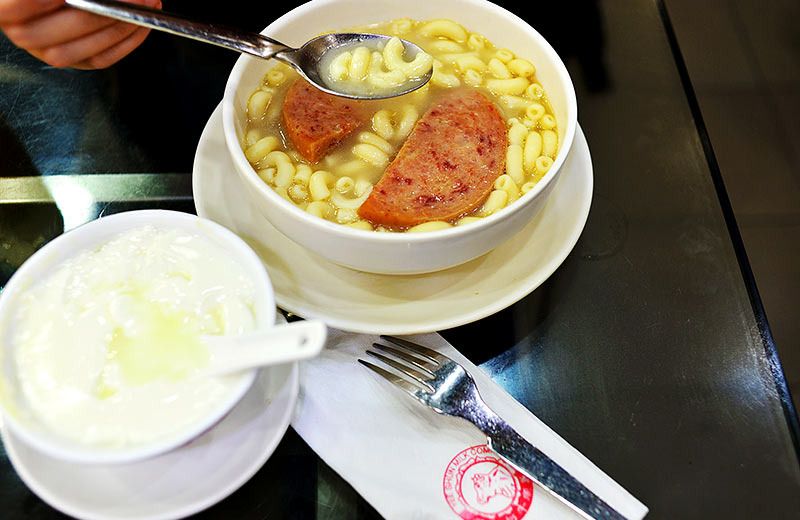 Walked down to Yau Ma Tei to Yee Shun for steamed milk and luncheon macaroni instead.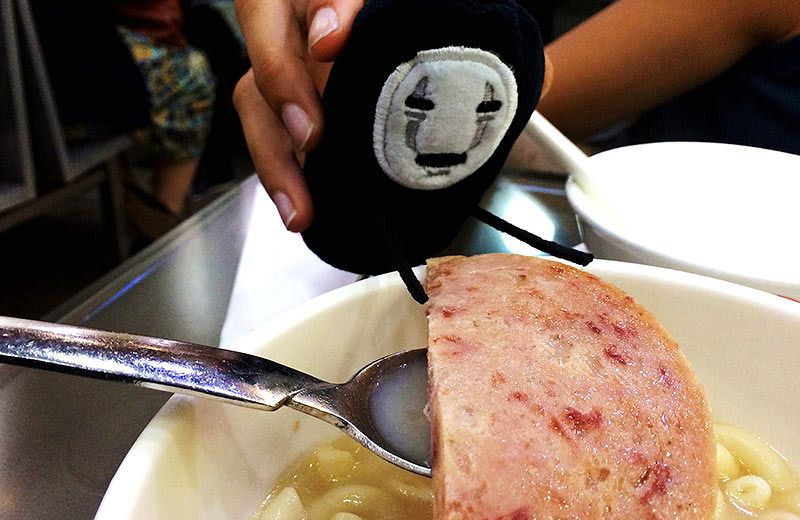 The random toy keychain which we bought from the "shopping heaven" and named 小芝麻. LOL how childish.
Packed desserts from Jia Jia after. They had expanded from a small road side stall since the last time I went into a big air-conditioned dessert shop with a queue lining outside.
Jo didn't felt well so we went back early to rest.