Woke up on second day and Jo was officially down with fever, so I had to pungseh her and bring Dad out for breakfast hahaha.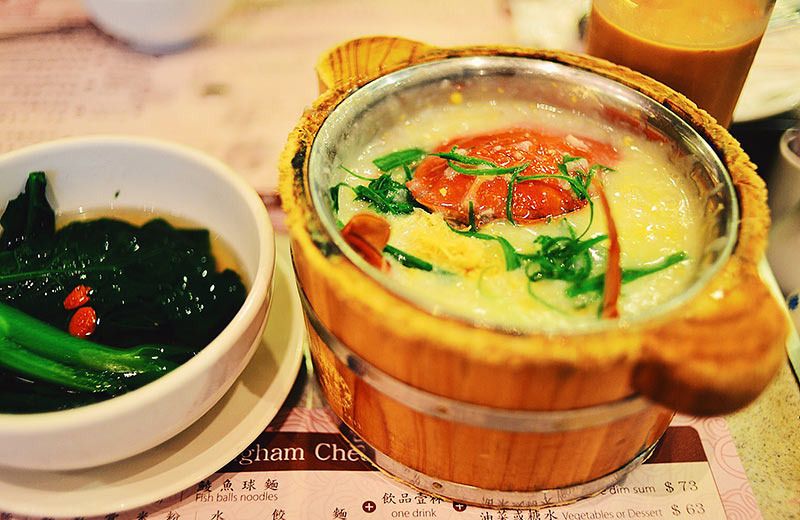 We went to Chee Kei 池記 'cos it's proven to be good. Tried the crab porridge for the first time and it was sibeh delicious!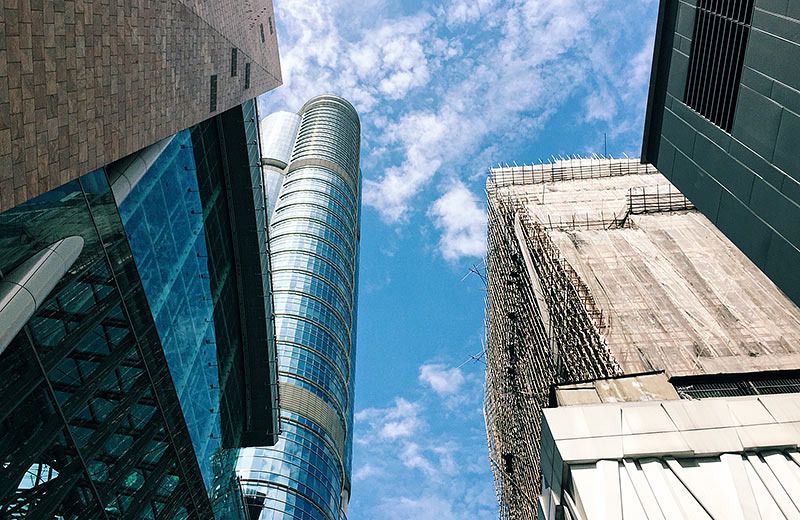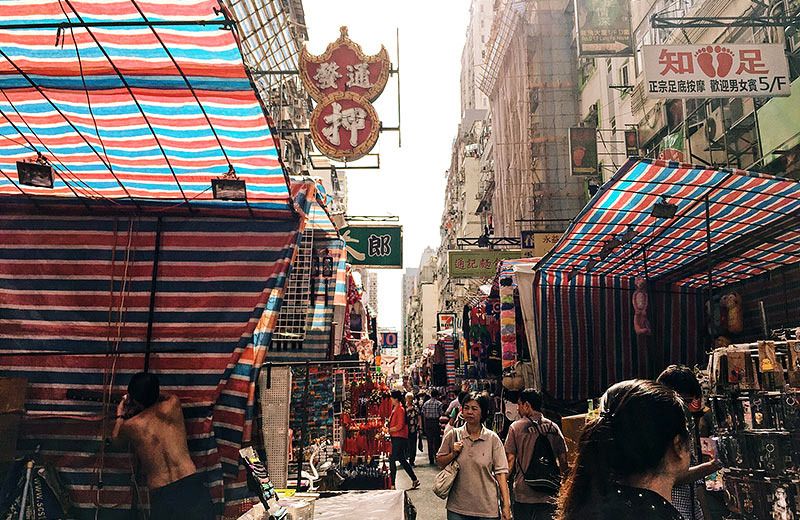 Dropped Dad off at Ladies Market (what a weird place I know) then returned to the hostel packing porridge and FRIED youtiao back for Jo. I'm such an weak friend who gave in to her sick food cravings and caused her conditions to worsen later 🙁
After some rest, we headed out for shopping.
Visited the outlet stores at Kwun Tong MTR station, but ended up with nothing.
Went to apm, a nearby shopping mall, and ended up with nothing too (except for a silly photo).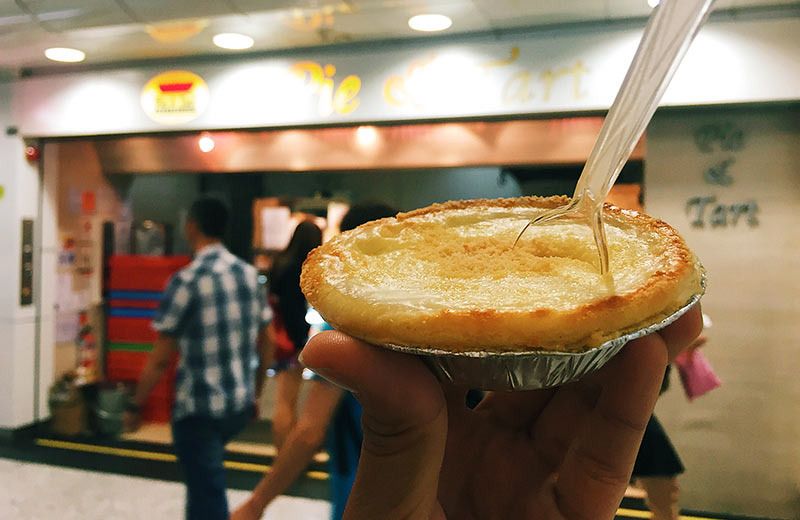 Elated to find the cheese milk tart outside the MTR station, but it didn't tasted as mind-blowing as I remembered it to be.
Jo and I attempted to shop for sneakers next at Fa Yuen Street back at Mong Kong.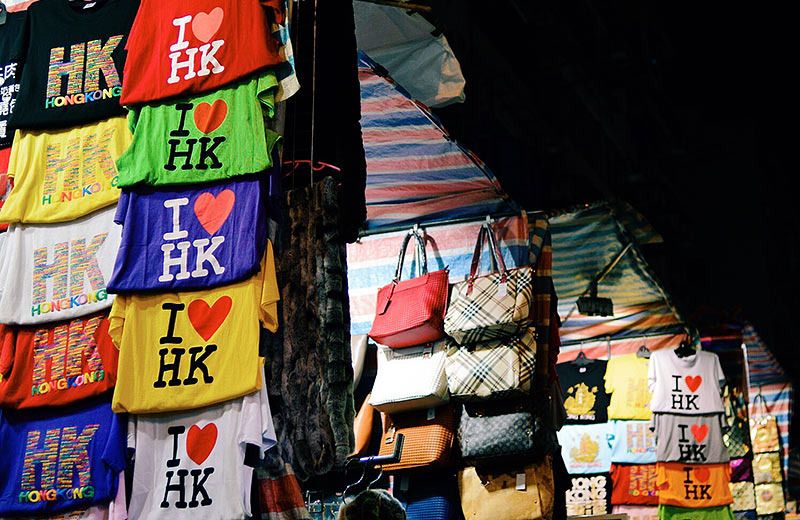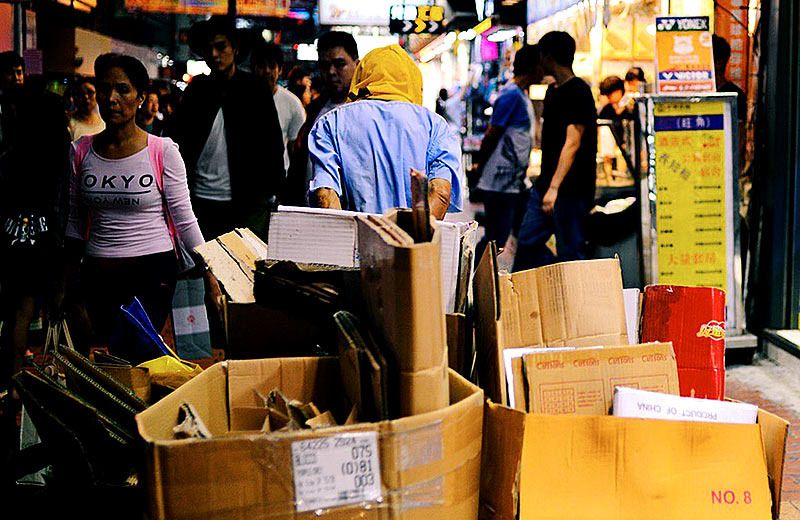 The face of not knowing how to swallow panadols and having to chew them.
Ended up empty handed even after combing every shop, again! I guess both of us weren't really looking for anything in particular, dunno go Hong Kong for what.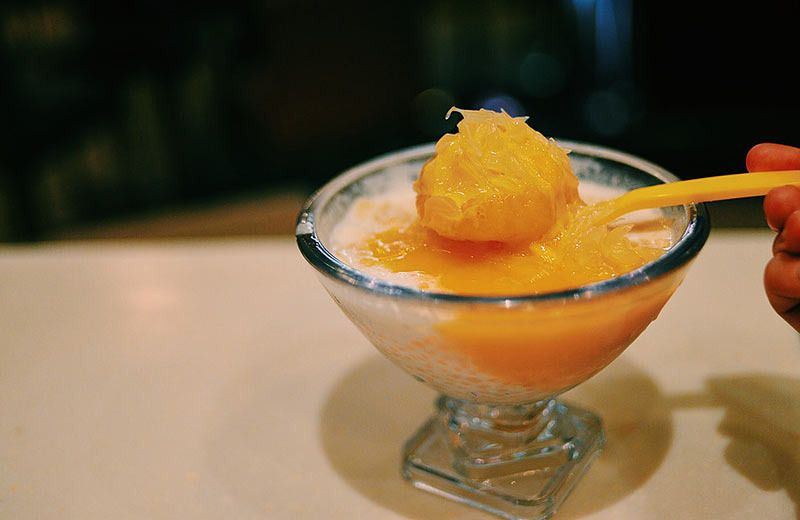 To eat lor! Hahaha had my first overpriced HK$49 mango dessert at Hui Lau Shan.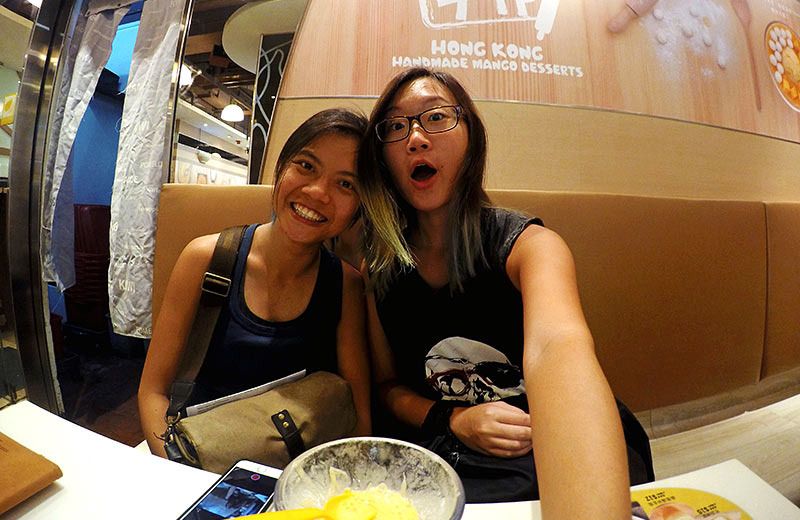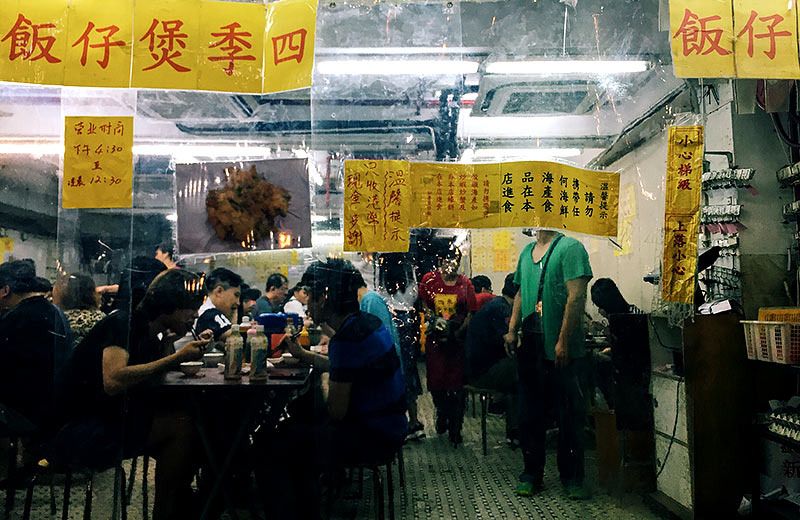 Dinner / supper at Four Season Claypot Rice.
Their salted fish was very different from Singapore's and I didn't quite liked it.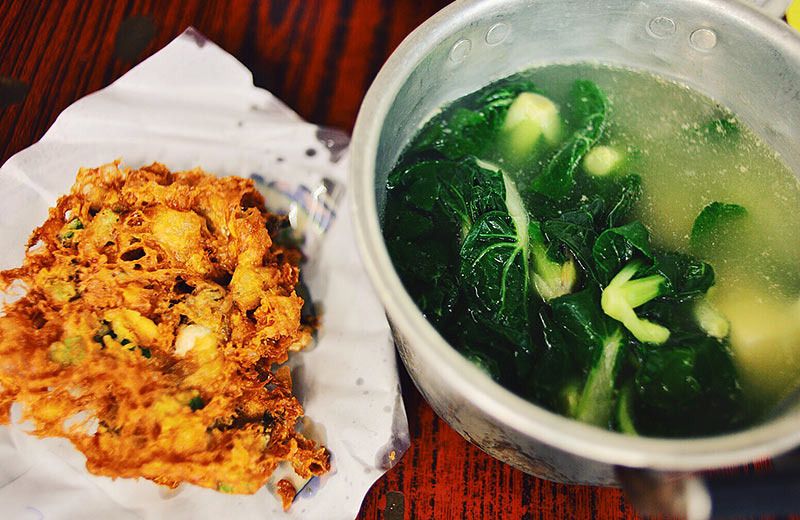 Sides like oyster cakes and soup were much more delicious than the claypot rice itself lol.
Definitely not what a sick person should eat, but I conceded to Jo's (stubborn) requests again.