The day where we didn't had much luck.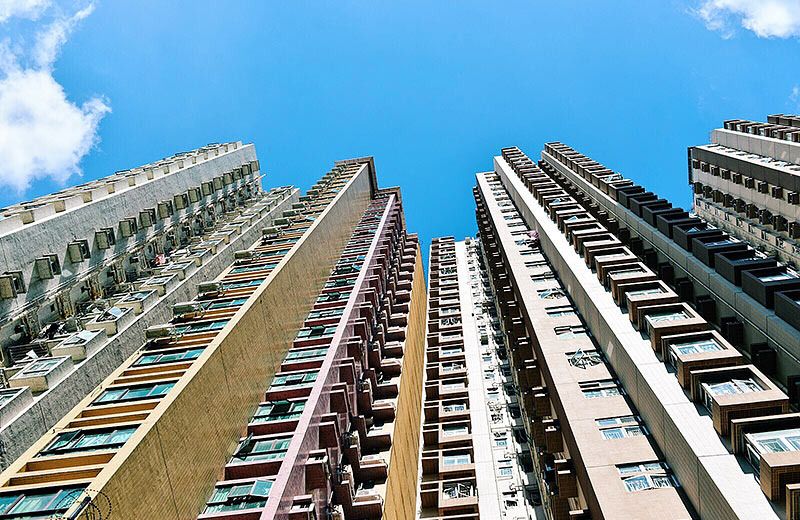 Woke up feeling excited to go for brunch 'cos there was something new that I wanted to try in Hong Kong Island.
Took a direct bus there and when we walked over to Chau Kee, it was closed. OMG how can I not know it was Monday when I did note down the operating hours D: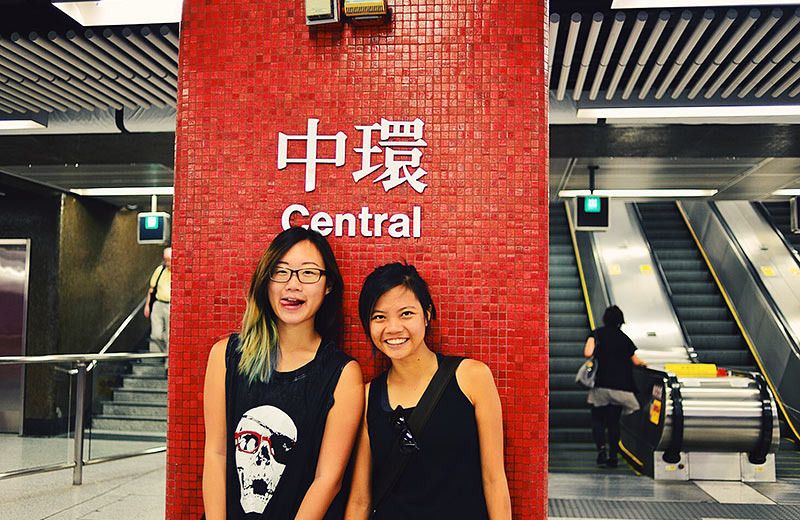 So never mind, we decided to take the MTR to Central.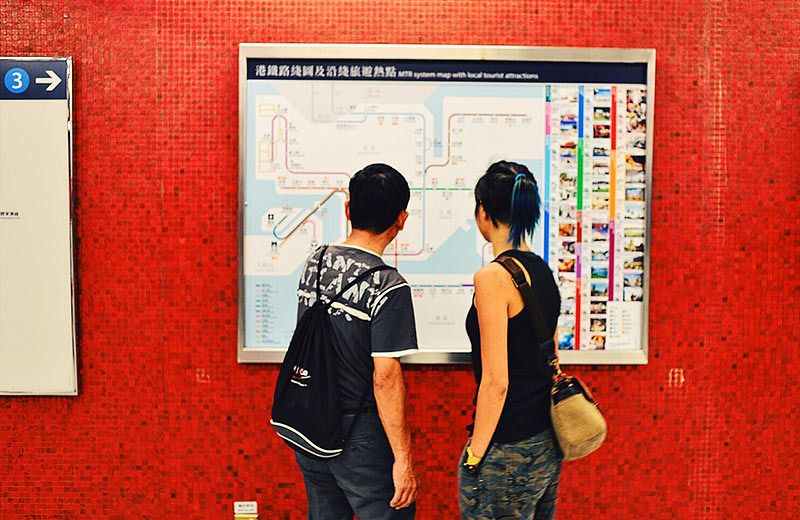 Taught my dad how the train system worked.
I took them to Tsui Wah, following the instructions I put down for my previous Hong Kong trip.
Then jeng jeng! It was also closed. Like closed down! What are the chances!
I was in great despair and hunger, but my dad found a map at the hoarding which showed their new location in Central.
So we lan lan walked there, getting a bit lost in between.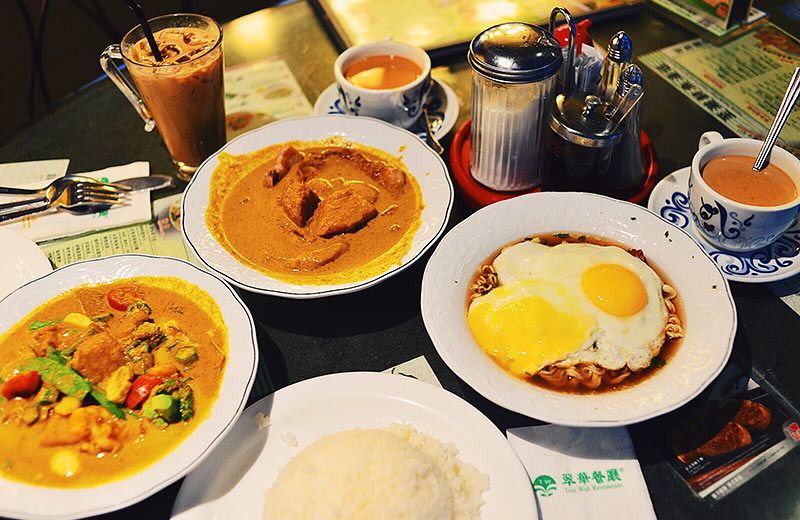 It was like heaven When we finally spotted it. Were so hungry we over-ordered and couldn't finish the food – >HK$300 brunch.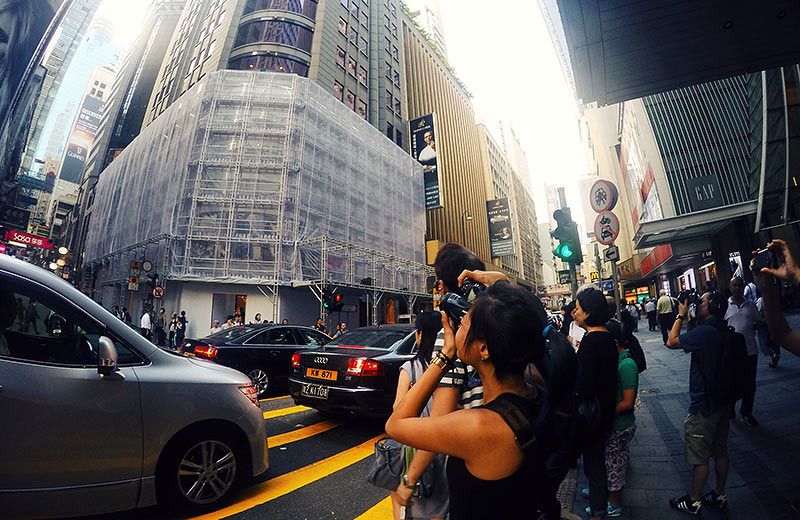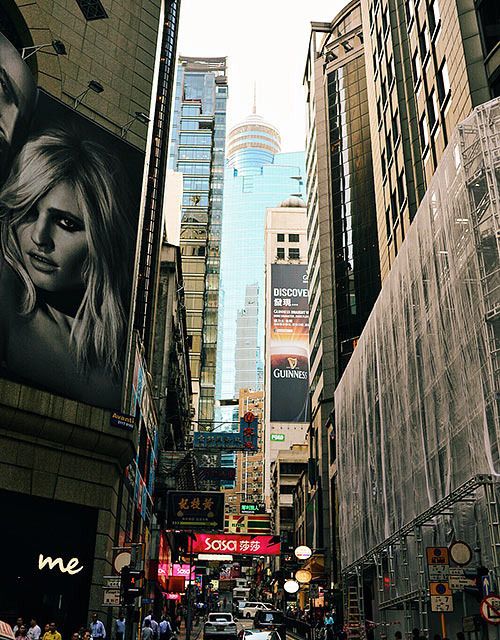 The New York City of Asia.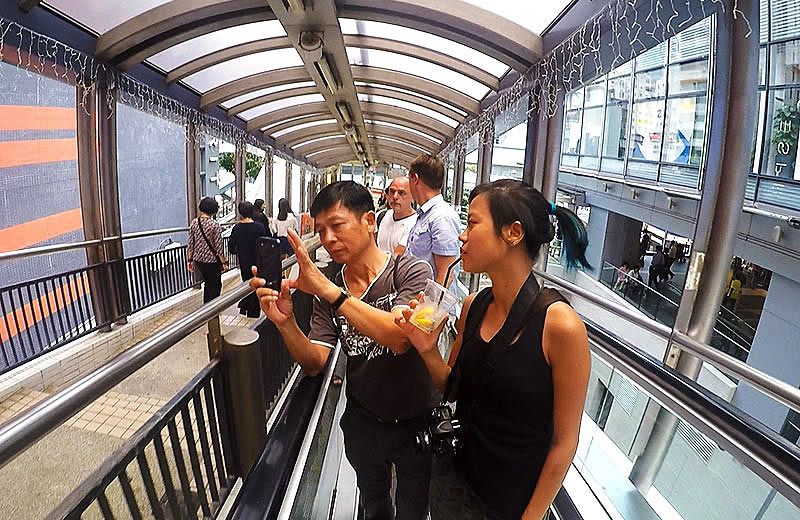 Then to Mid-levels Escalators.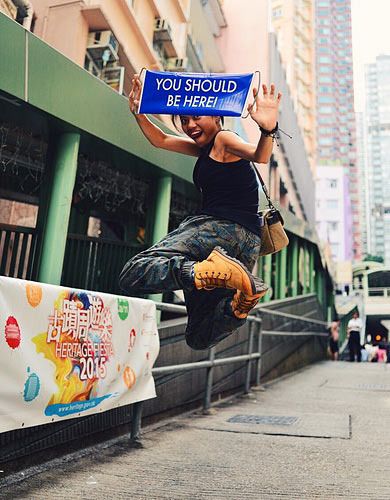 Met a group of Korean tai tai tourists and they let us use their prop haha.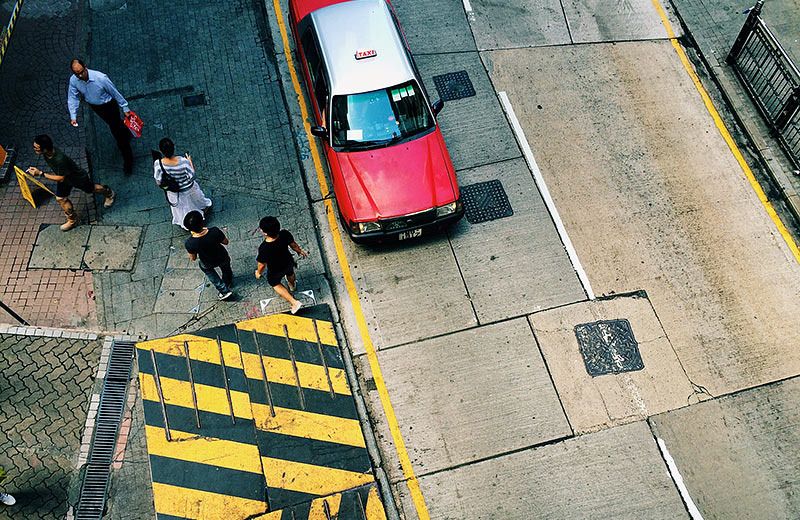 At the end of the escalators, I did the same thing as my previous trip – take a cab up.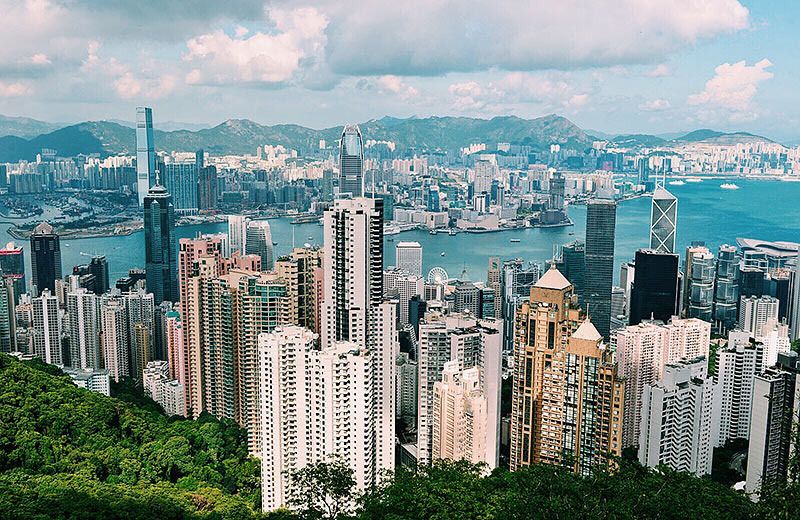 It wasn't as shiok as the last time because damn, the sun was hot.
But dad was very happy as it was his time up there.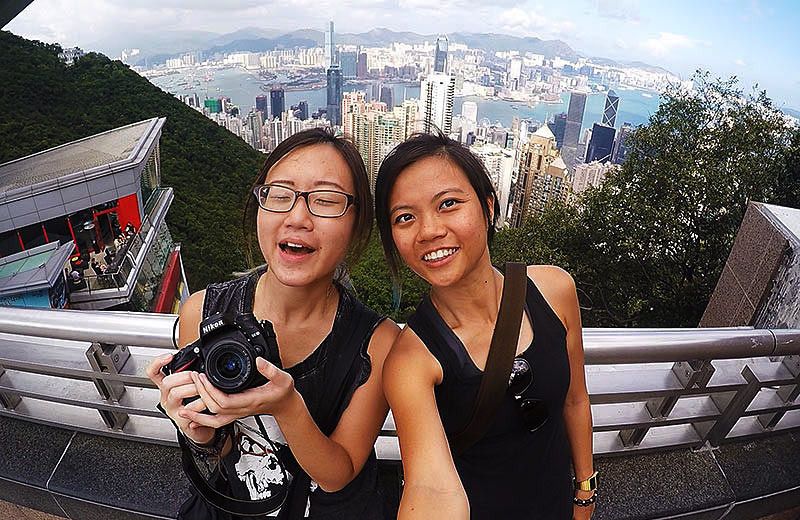 Jo's first time too!
We parted ways there as my dad went for the wax museum while Jo and I just hanged around the view before taking the peak tram down.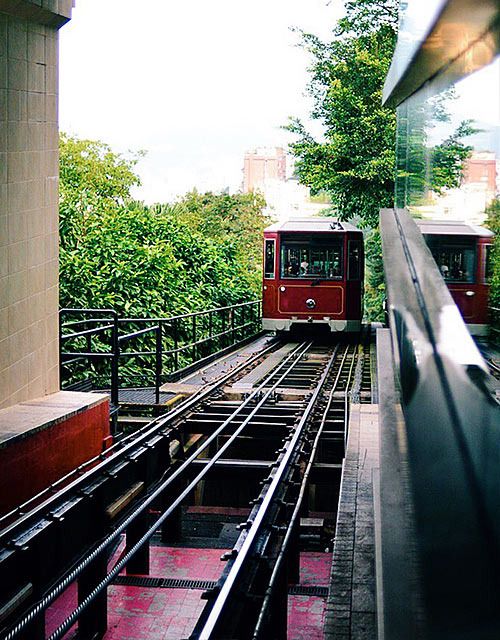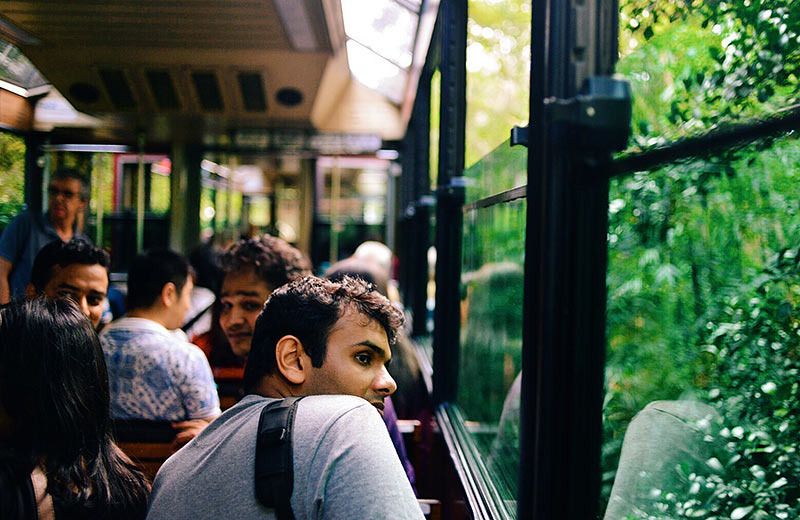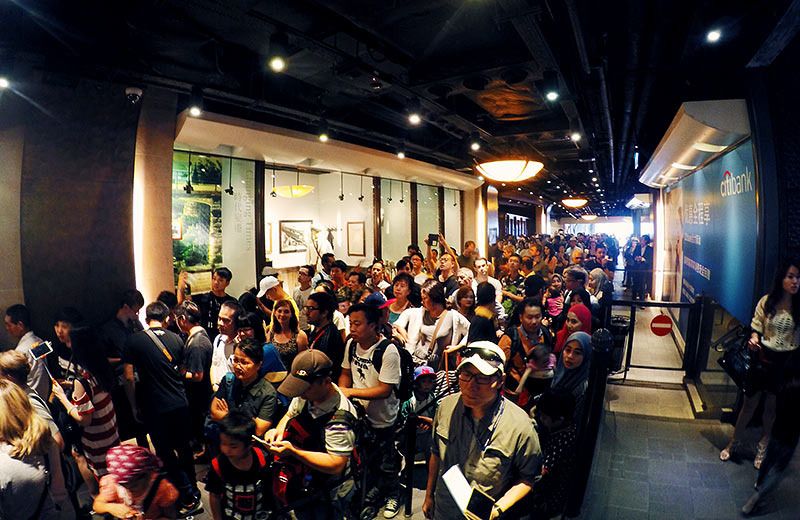 Impossible crowd at base station.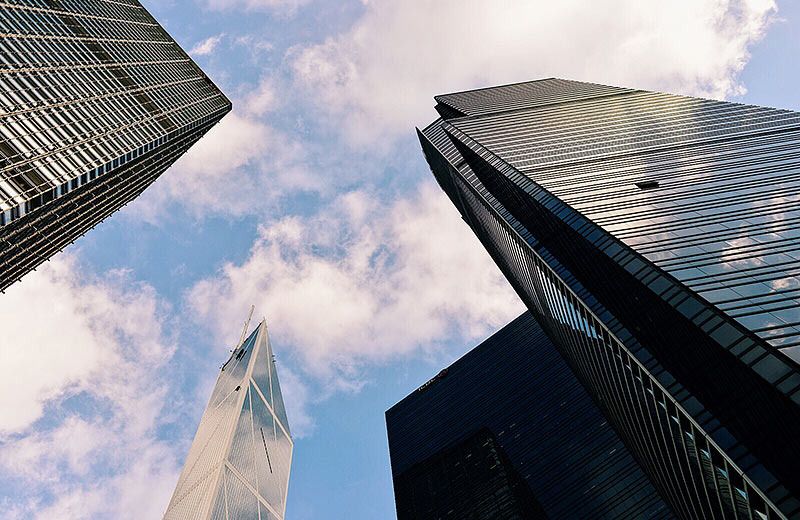 Alighted at Bank Street.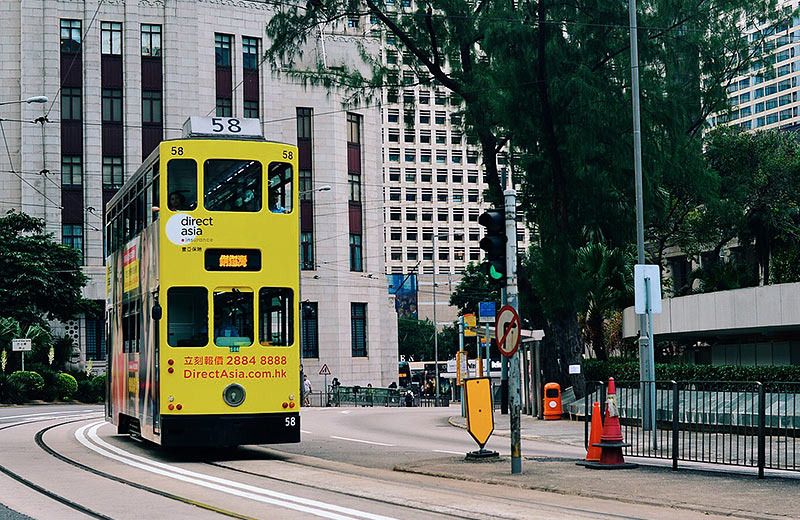 Took the ding ding tram to..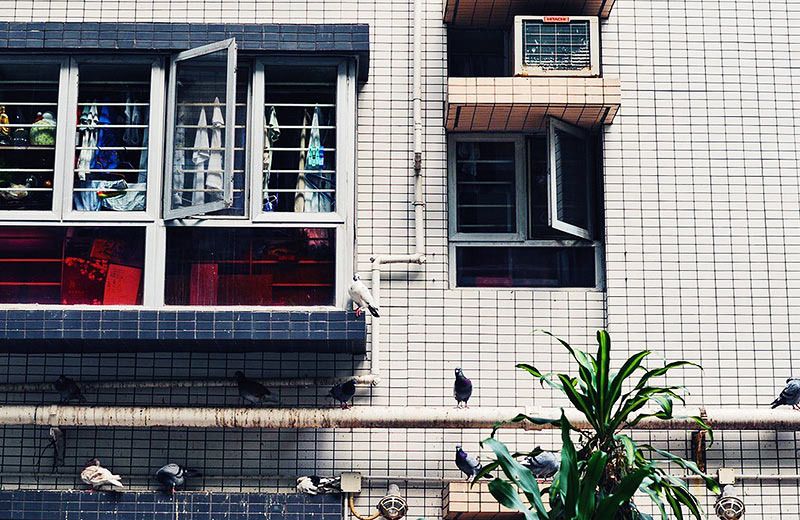 Star Street.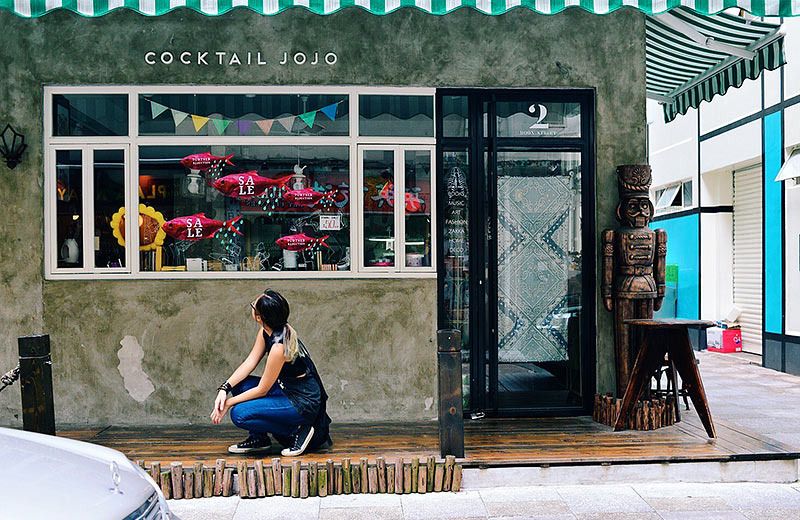 Forced Jo to take posey shots.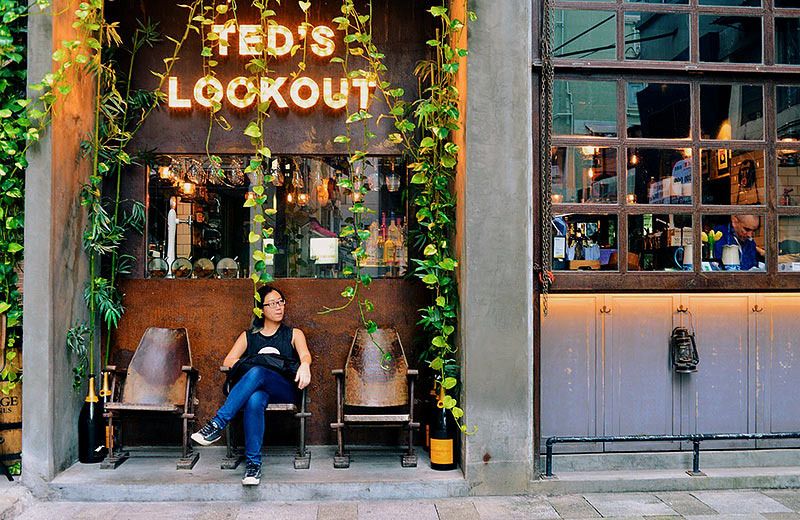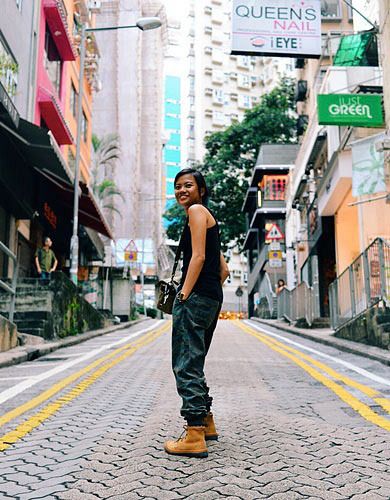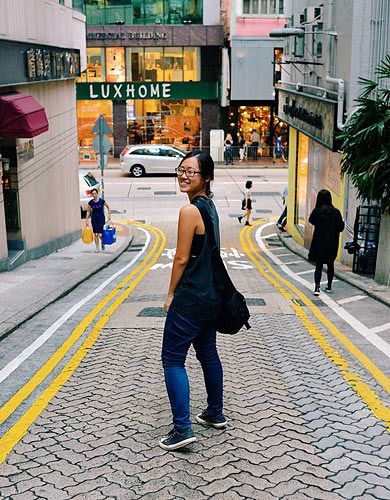 Posers.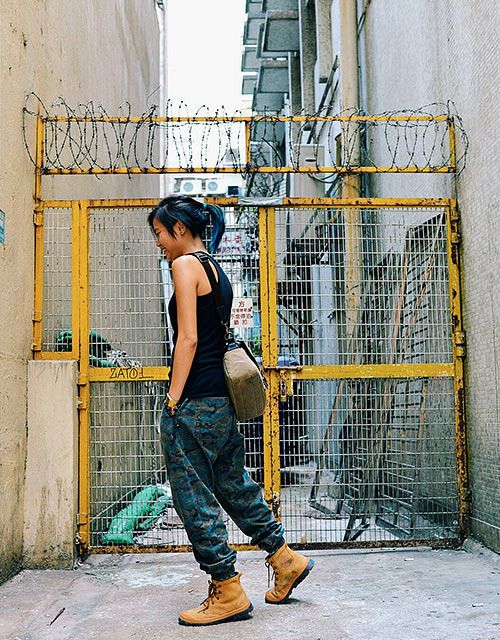 OOTT(rip).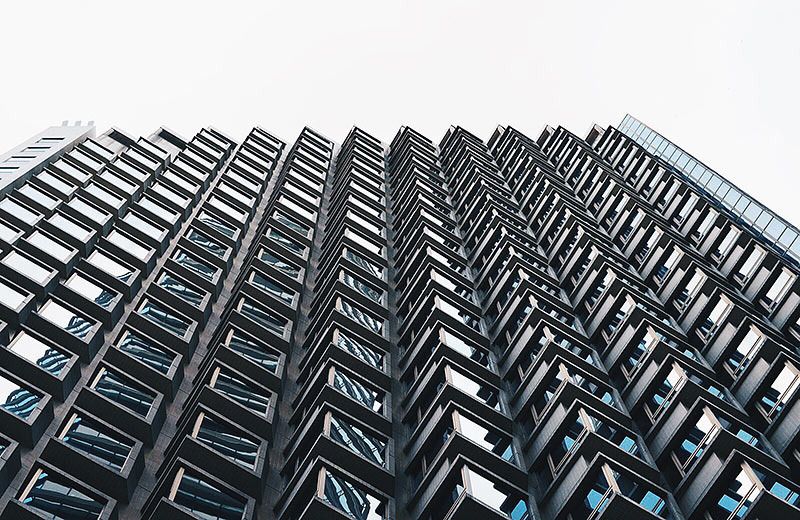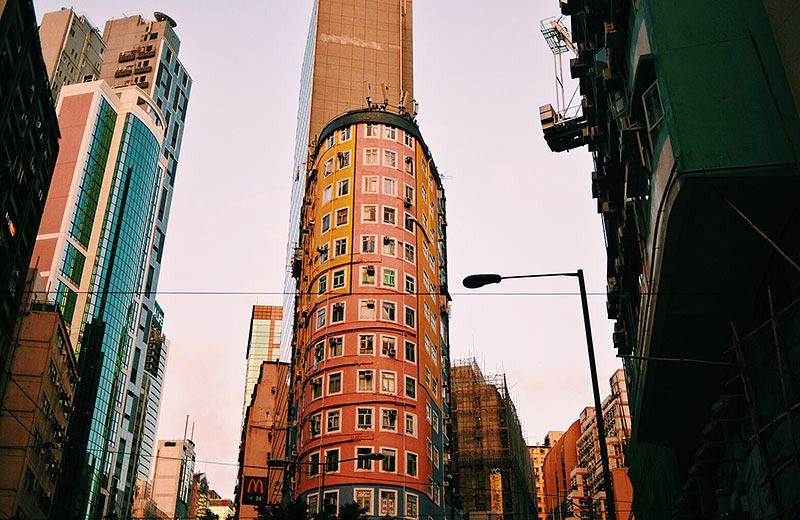 Went to Wan Chai to hunt for Oddies Foodies which our colleague raved about much and when we reached, it was closed. AGAIN! Three suay times in a row. #lastwarning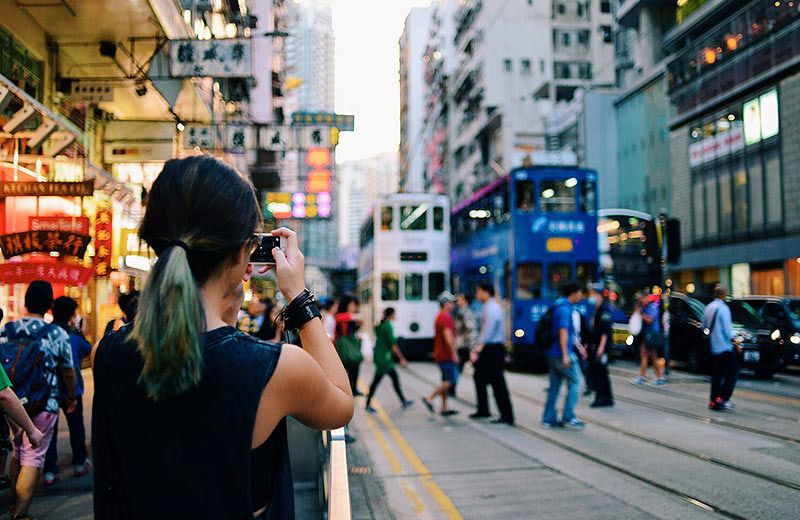 Mondays are bad even when overseas huh lol. (Actually maybe the only reason was 'cos I was with Jo – everything closes on her for some reason hahaha.)
Then I tried my luck (had to use luck already) on this hole in the wall sushi place that my colleague also recommended – Yummy Sushi Ya.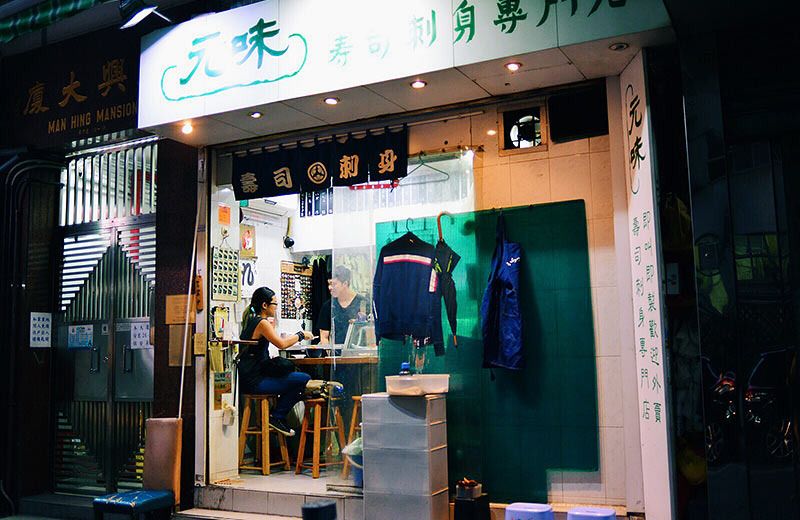 Glad that we found it and it was open haha.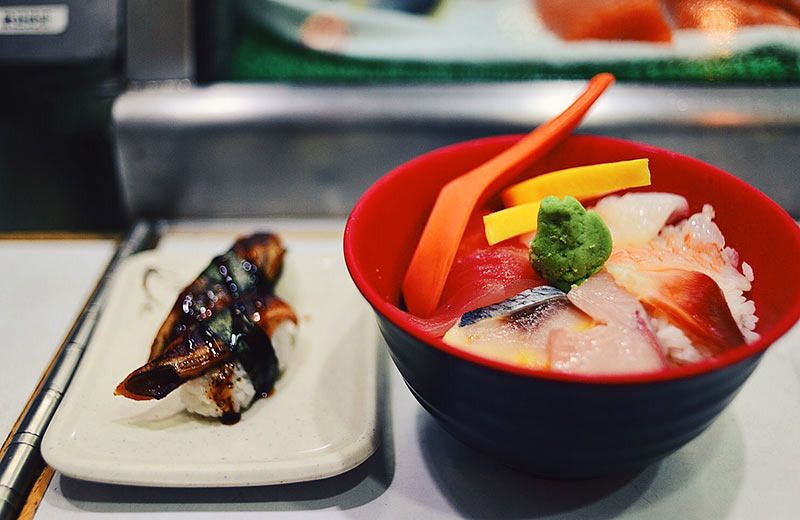 Had the sashimi bowl and it was good. The prices seemed very reasonable for its quality but we didn't order much.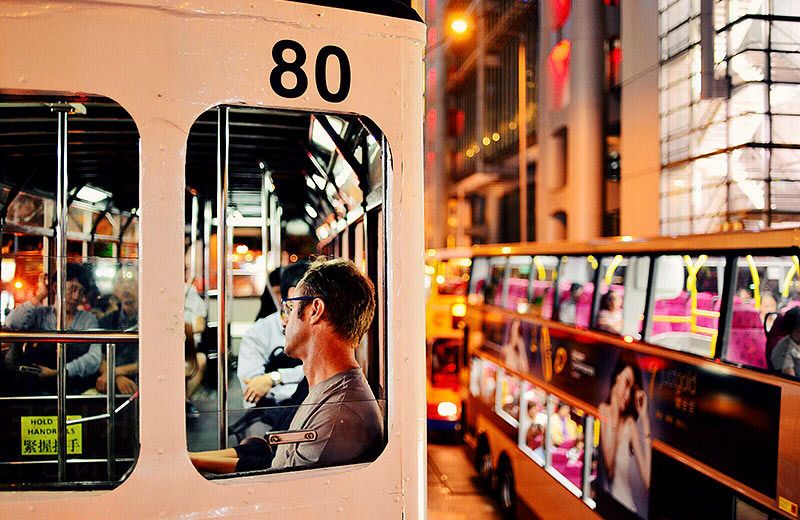 The skies were dark by the time we were done.
Took the Star Ferry (heng never close) back to Tsim Sha Tsui.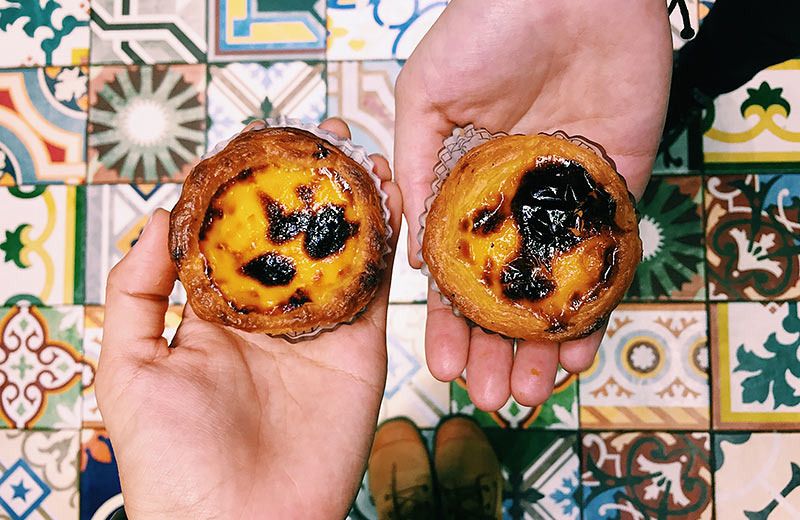 Walked to Lock Road to try out the Portuguese egg tarts at the Macau Restaurant and they were yummy. Their main courses looked meh however so we ended up having crab congee at a Chee Kei branch there. It never fails.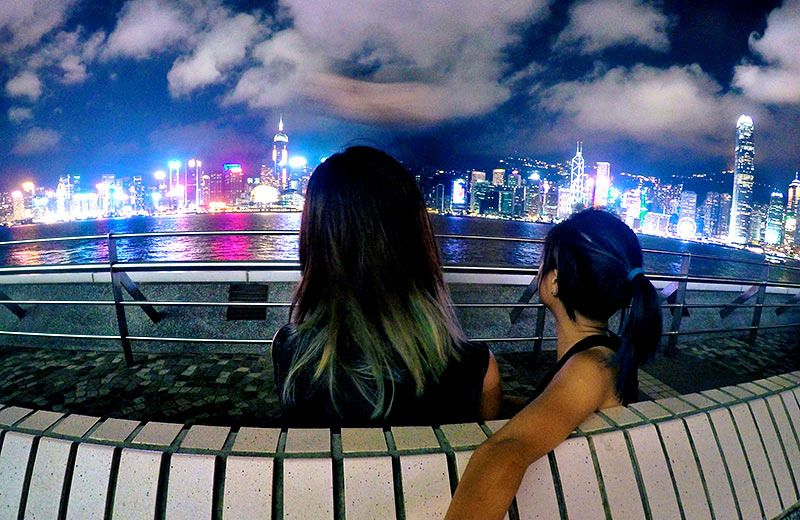 Walked back to Victoria Harbour to chill the night away.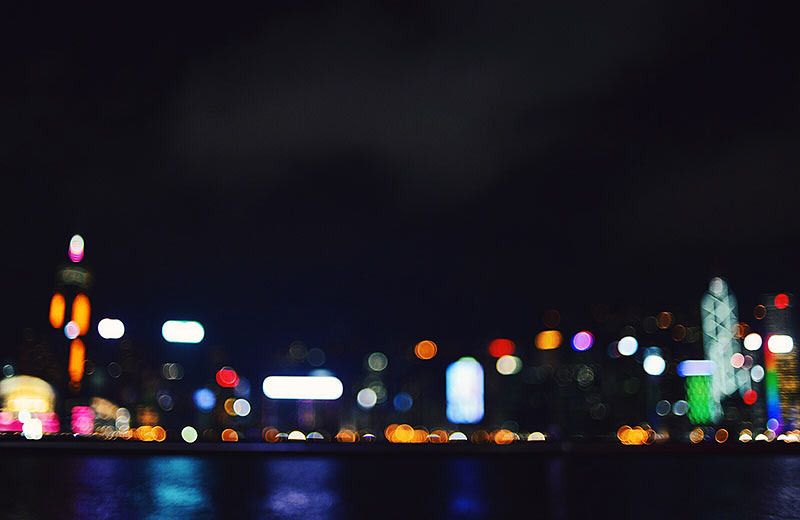 However the top deck closed on us after a while and we were chased to the basement where there was a live singer.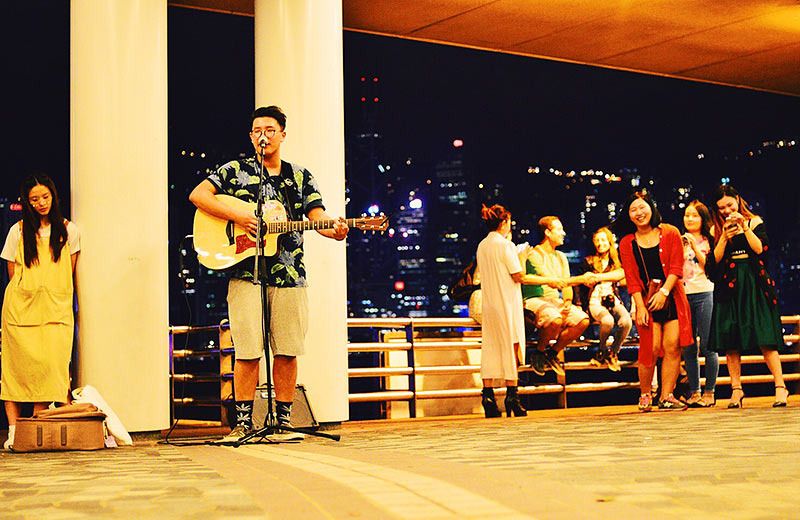 His voice was really good so we stayed. And we stayed song after song till almost the last train.