Finally! A day of places that I've never been to before. I totally didn't mind revisiting places but it's still always exciting to be in somewhere new.
The day started well with cool windy weather! 😀 Thanks to my dad who watched a lot of TV (and news), he told me and Jo that it would be like that for the remaining days, which is two (chey but better than nothing).
We got on with our second attempt to brunch at Chau Kee, and it was… OPENED!
It was worth the effort to get there. Just look at that Liu Sha French Toast – it tasted as good as it seemed. The rest of the food like the XO carrot cake and XO chee cheong fun were really good too.
As usual, Jo and I parted ways with my dad after brunch as I forced him up on a ding ding tram.
We then waited for our tram to go to the other end of Hong Kong Island for trekking, but after 15 minutes, we realised that we were waiting for a tram which would never come -.-
So we transferred to the correct tram and took our own sweet time to 摇 all the way there, taking up a total of one hour+.
We past by a local market and we decided to stock up with food in case we get hungry at the top. (I had a lot of sad trekking experiences like that.)
So we loaded our bags with kiwis, corns, and cherry tomatoes. Most random shit ever.
Took a bus to Shek Ou Village.
Entrance to the Dragon's Back trail!
It was the nicest trekking path I've came across, because I guess it's designed for city people.
A nice picnic area.
We reached our first high point and we were super happy.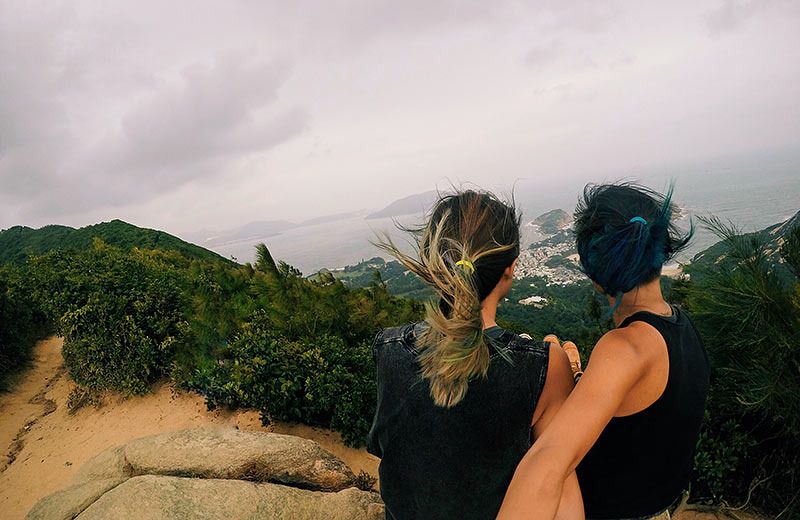 We sat and chilled there for about half an hour.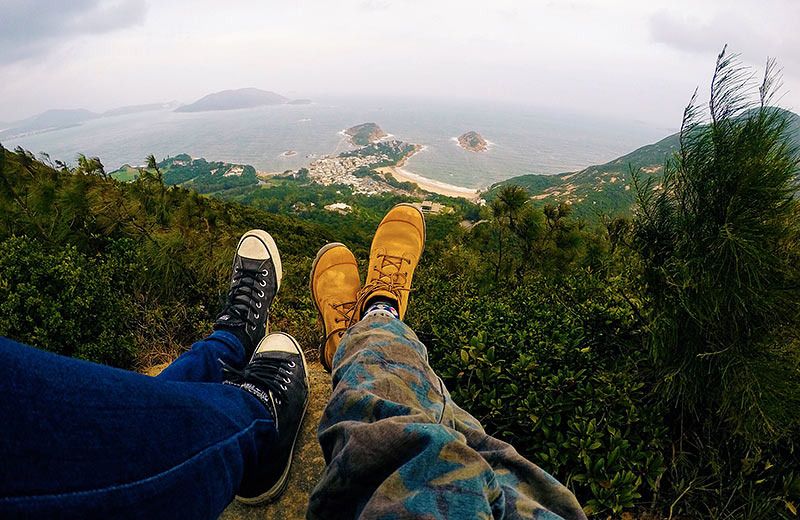 The weather and strong wind made everything so nice to stay.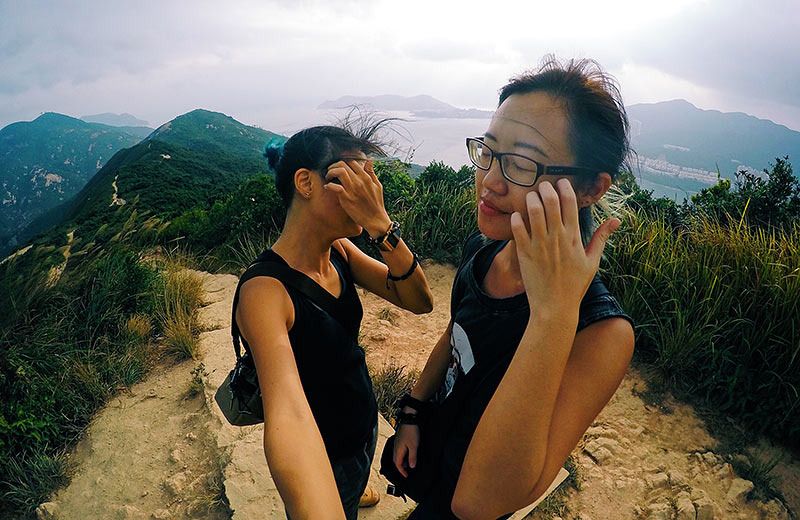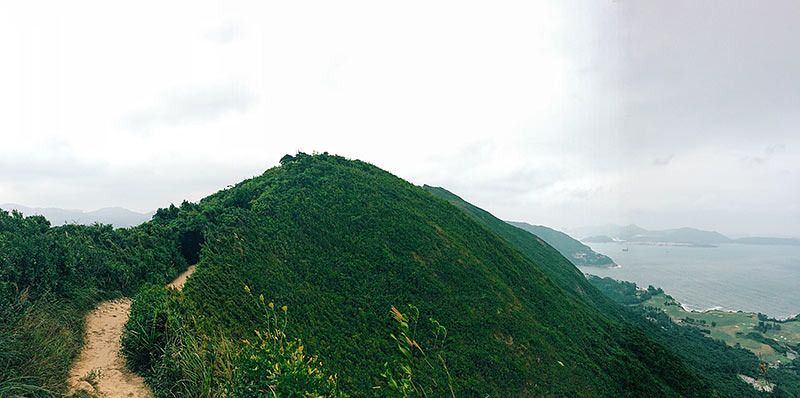 Then as we continued, we realised that we were only at 20% of our intended route. We needed at least another four hours to complete it, and because we started so late, it'd already be night time.
So we had to cut short and speed things up.
Took the remaining one hour trail back to Shek O Road. (We attempted the Tai Tam Gap inititally but Jo couldn't make it past the first obstacle so we u-turned back.)
The Shek O one was definitely much easier but we also had to fight against the setting sun.
Cherry tomato to accompany the long winding boring flat endless road. We didn't see a single human being throughout and to be honest, I grew a little scared inside.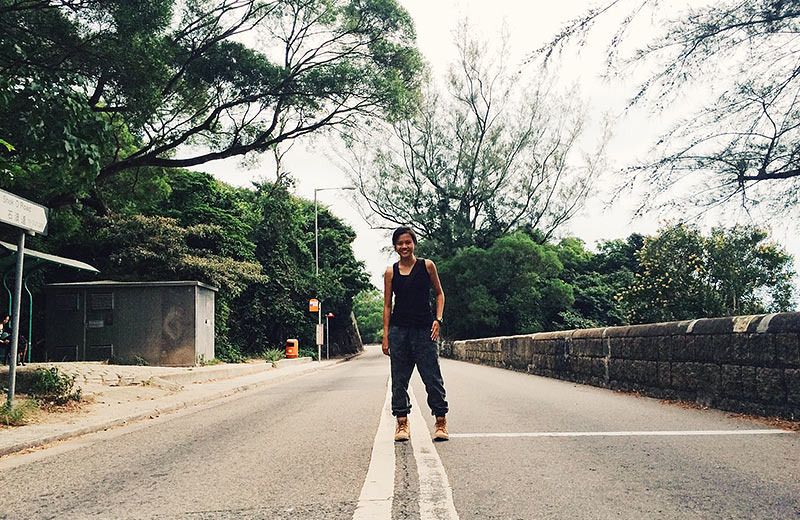 Was super relieved that we made it out just in time before the skies turned dark yay!
However, when we returned to the MTR station it was already dark. Couldn't make it back for a bright Star Ferry ride, so we stayed longer in Hong Kong Island.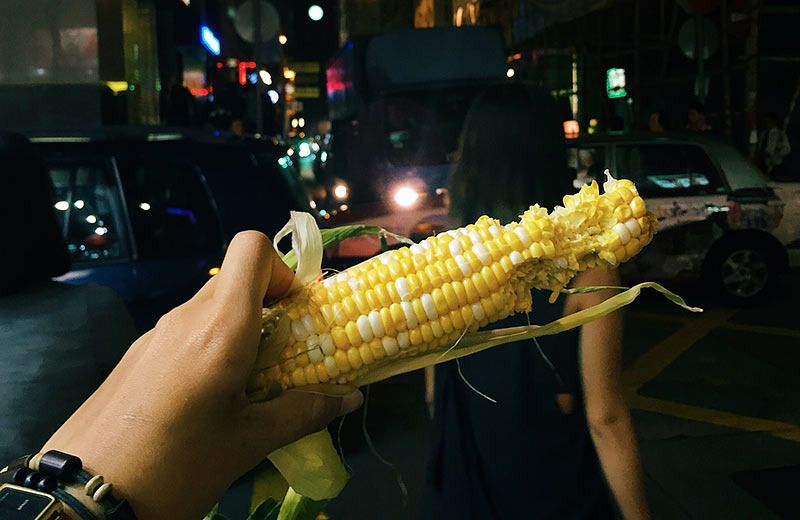 Munched on our raw corn which was meant to be trekking food.
We were the last customers of Sinmei Tea and my purpose of heading there was to eat their matcha lava cake after seeing so many Instagram posts on them. BUT they stopped selling it. Whattttttttttt! Was cornered to order some other matcha dessert which was not bad but I still want lava cake D:
Dinner was hotpot at Yoshinoya which was surprisingly good.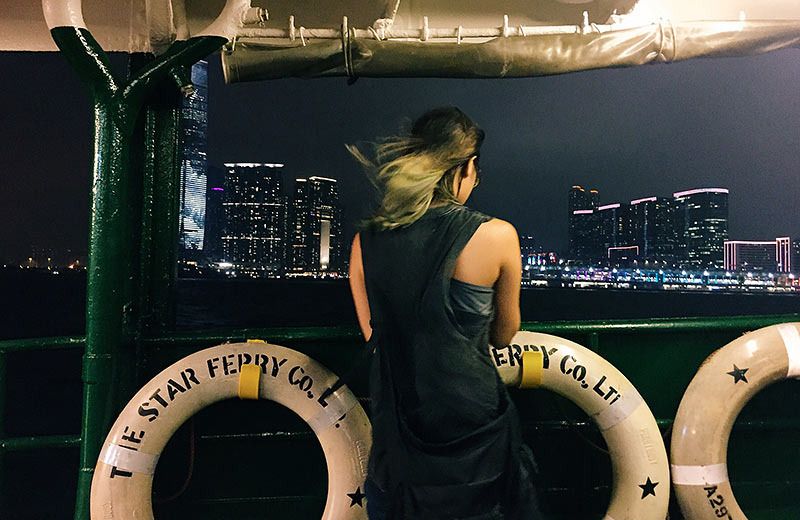 Fated to take the night Star Ferry.
Took a slow walk back to our hostel from Tsim Sha Tsui chatting about everything 🙂