It was my only full day in Taipei and there was no other better day to visit my most-looking-forward-to-Yangmingshan 陽明山.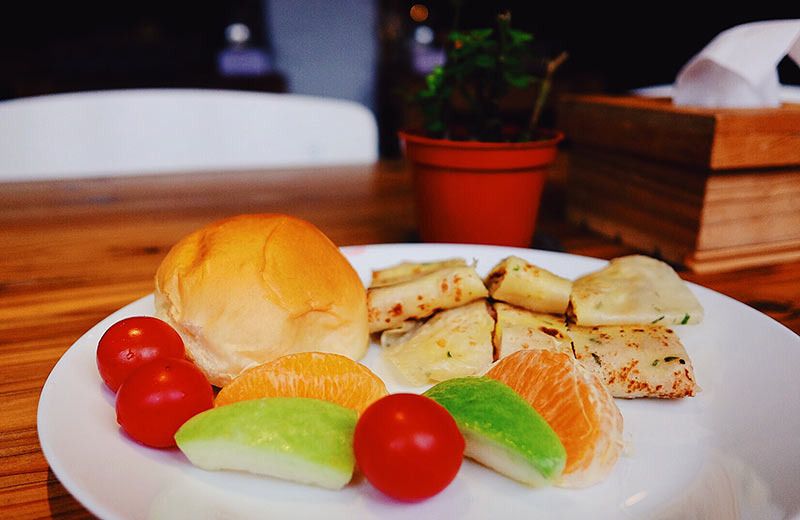 Had the provided breakfast at Star Hostel.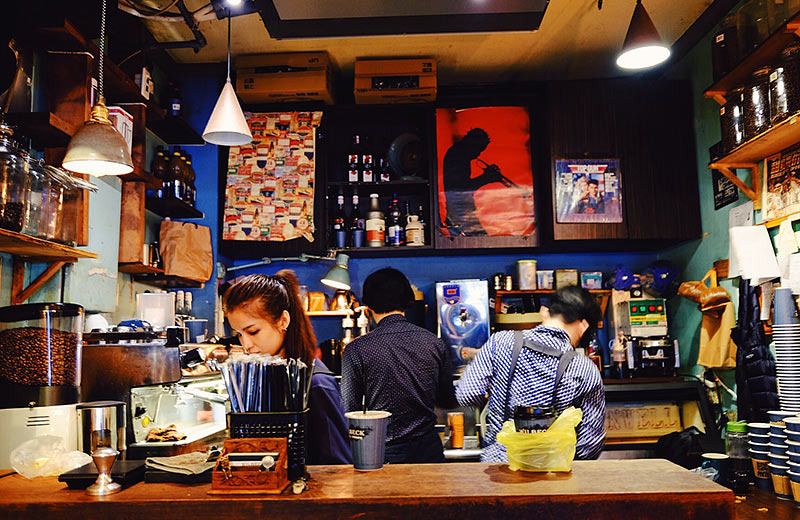 Visited Wilbeck Café 威爾貝克手烘咖啡 for some quality takeaway coffee to kick start the day.
Weather forecast stated that there'd be high chance of rain but I still decided to go ahead anyway.
Took a direct bus 260 from Taipei Main Station and arrived at Yangmingshan 陽明山 bus station 50 minutes later. The skies were grey but it still seemed alright.
Switched to their internal loop bus 108 and alighted at Erziping 二子坪. It was super foggy when I got off, and no one else did. I thought that the Mt. Datun 大屯山 is the prettiest and most popular one. Maybe the locals know better. But the information centre guy didn't advise me against it, and pointed me to the main road.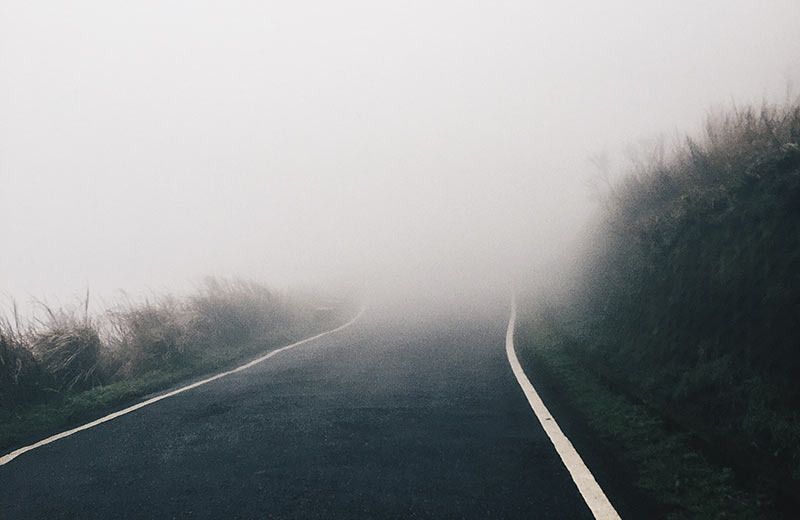 It looked exactly like that. 5 metres visibility. Couldn't see shit but I decided to happily go ahead.
About ten minutes later it didn't seem right 'cos I was walking on the car road and usually trekking is human trail one ma. The road was also eerily silent and I got kinda scared, but I didn't wanted to give up.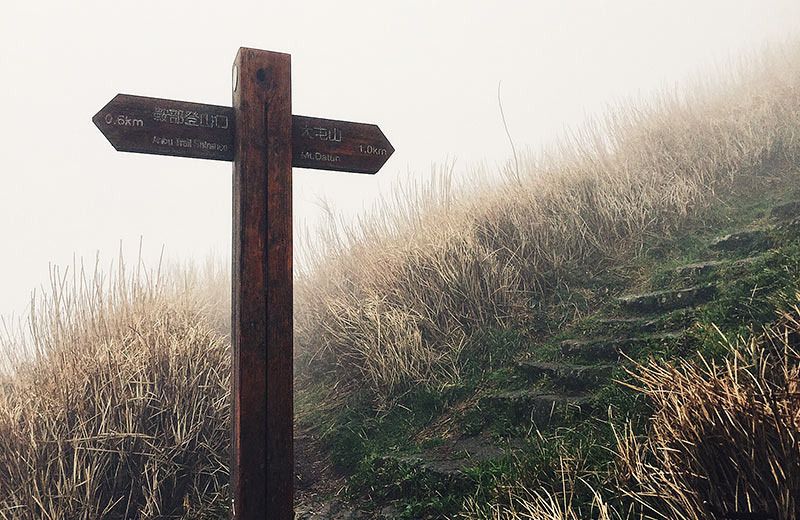 I found a intersection where the road met with the trail, and this was the sign that greeted me – 1.0km to Mt. Datun, not too bad I thought.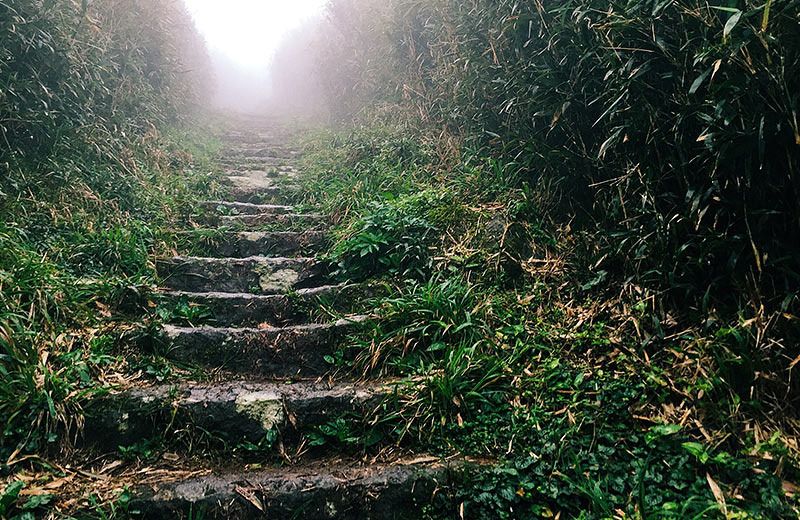 The path up was also dead silent – just steep narrow wet steps with grass, fog, and nothing else to see.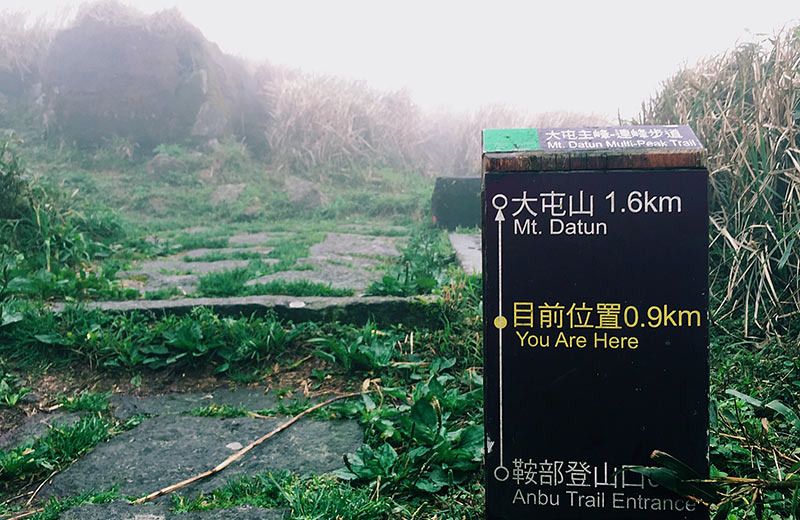 Then about twenty minutes of panting later, I thought I was close when I saw another sign. You gotta be kidding. Another 1.6km?! The previous sign lied to me. Big fat lie.

Walked a few more steps ahead and this was my best view of the entire trip up.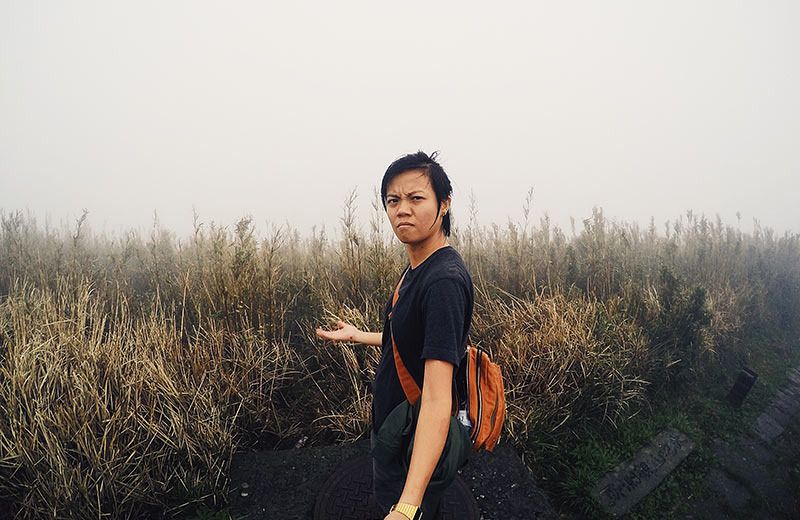 What the fuck seriously. This was supposed to be the view.
I climbed up to a higher rock and saw a fenced up area then seconds later wild dogs started barking. I almost peed my pants. I got increasingly scared and that was the point I gave up and headed back.
The road down couldn't get shittier. It started pouring, heavily. All I had was some lame poncho that only covered half sleeves and half pants.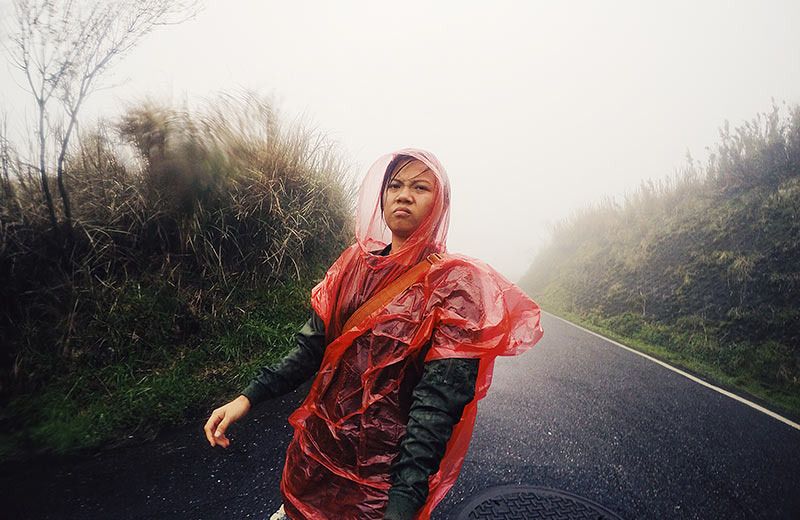 My face said it all.
By the time I cursingly made my way back to the bus stop, I was a drenched chicken. A group of aunties saw me and asked me to help them take a group photo while I was still removing my poncho. They didn't see my chao bin har?! Another group of aunties were nicer. They gave me a brand new poncho (with full sleeves and pants!) and offered me hot tea and snacks. So heartwarming :')
Back at the Yangmingshan 陽明山 bus station, the rain was still very unforgiving.
Seeing Starbucks there was such a huge relief.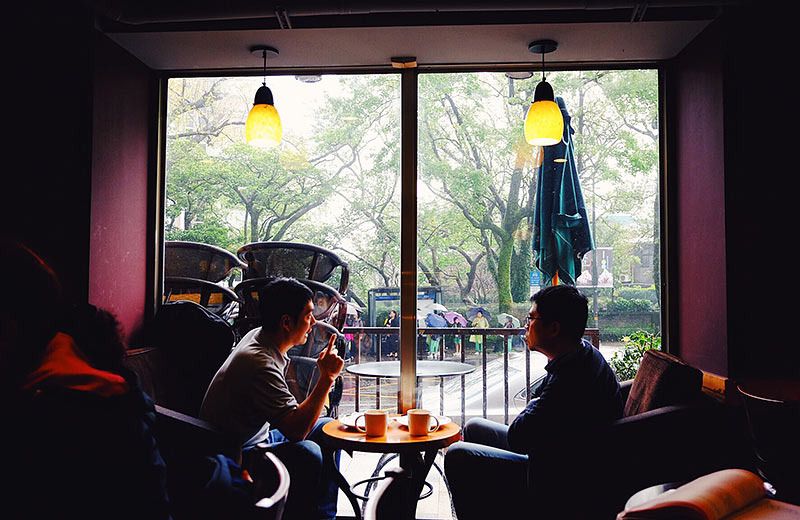 Ordered a lemon tart and hot rose fancy tea latte and settled down.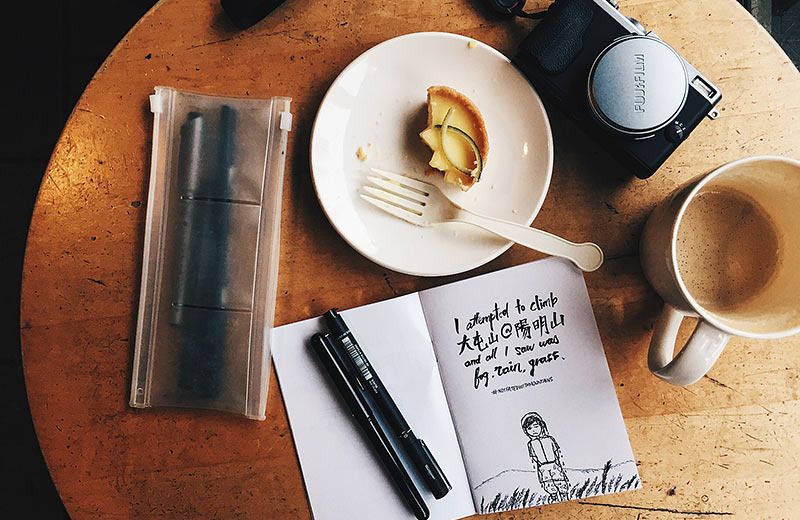 Then I ended up rotting there for three hours act one artist sketching shit.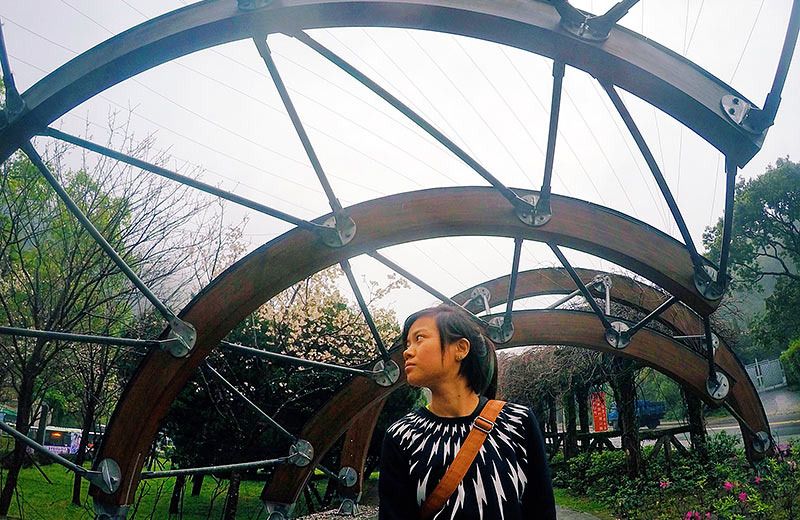 Finally it was 雨过天晴.
Caught a last glimpse of the cherry blossoms unknowingly. I guess I was lucky as it was two more days to the end of the season.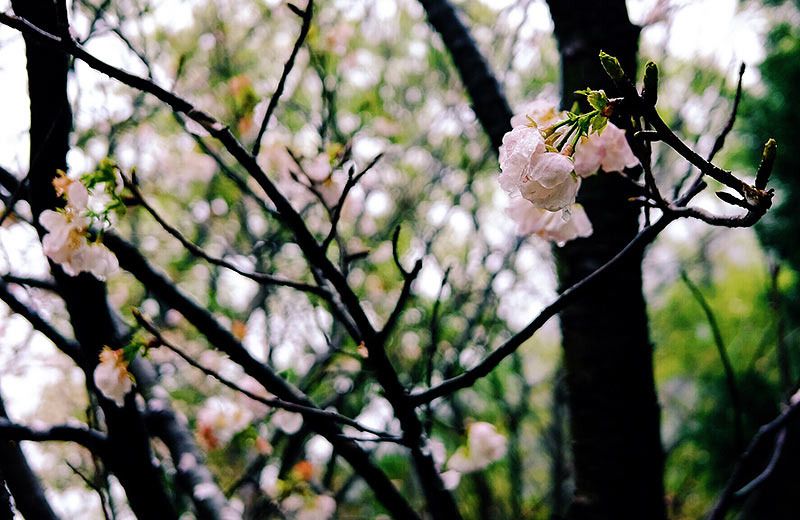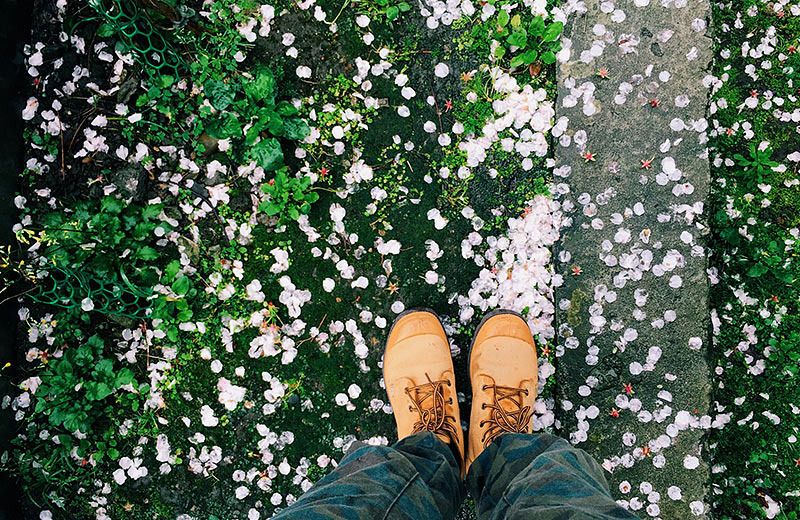 Don't know why I decided to take the bus to Jiantan 剑潭 station instead of how I came.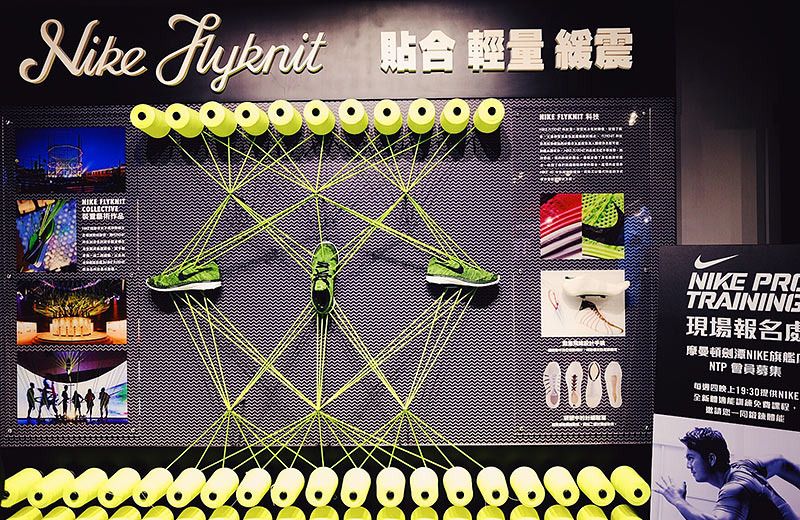 Walked out to Nike, got tempted by an expensive shoe then went back to station. Sibeh lame.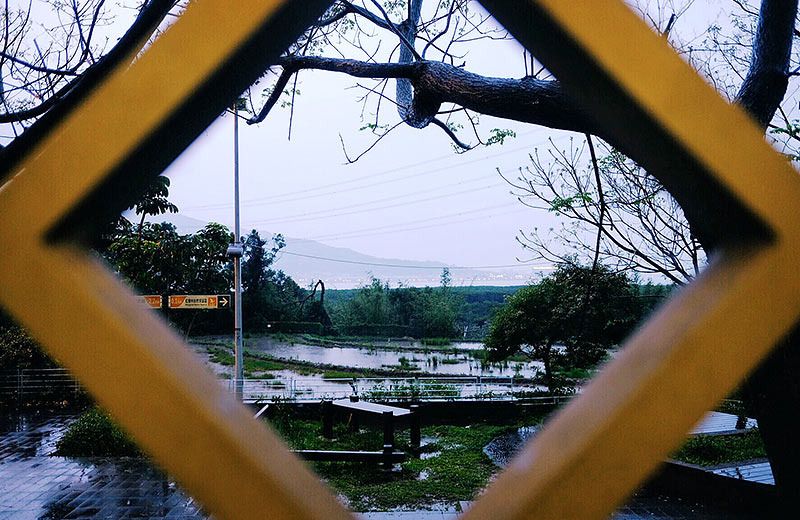 Took the train to Hongshulin 紅樹林 (20 minutes) wanting to cycle to Tamsui 淡水 as it was supposed to have some nice cycling path. I guess it was another wrong decision. Weather forecast said that the sun would be out by 4 or 5pm. Lies.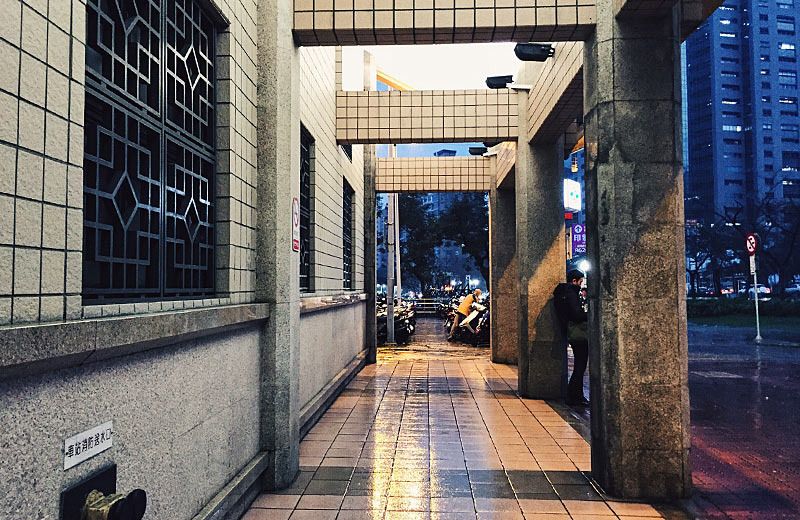 I tapped out to look at this shit and went back to the station again. I was famished by then. (Only had the hostel's breakfast and lemon tart for lunch.)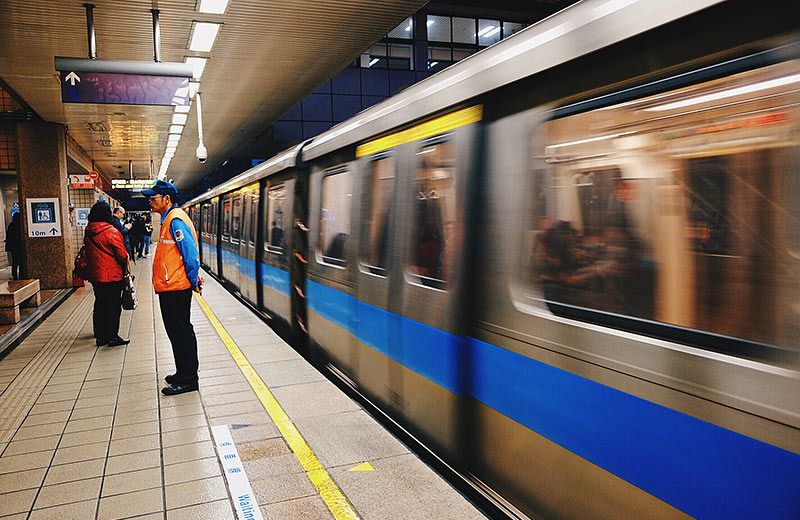 Took the train to Chiang Kai-Shek Memorial Hall 中正紀念堂 passing by Jiantan AND Taipei Main Sation -.-). It was like 40 minutes. All the time wasted travelling for nothing.
Queued for my all time favourite Jin Feng Lu Rou Fan 金峰滷肉飯. An uncle in front of me shared his umbrella with me, and we ended up on the same table chatting.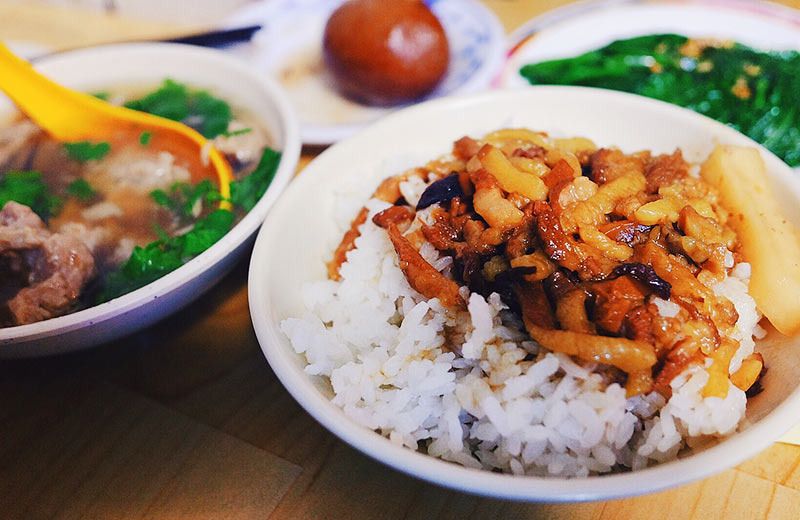 Ordered a feast lol.
We talked for quite a bit and he treated me to dinner.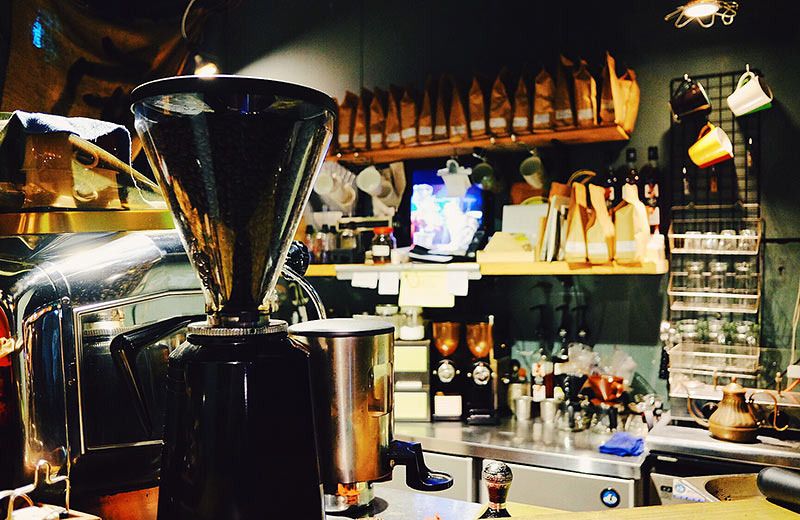 Then after dinner he brought me to a cafe opened by a biker and treated me (again) to coffee.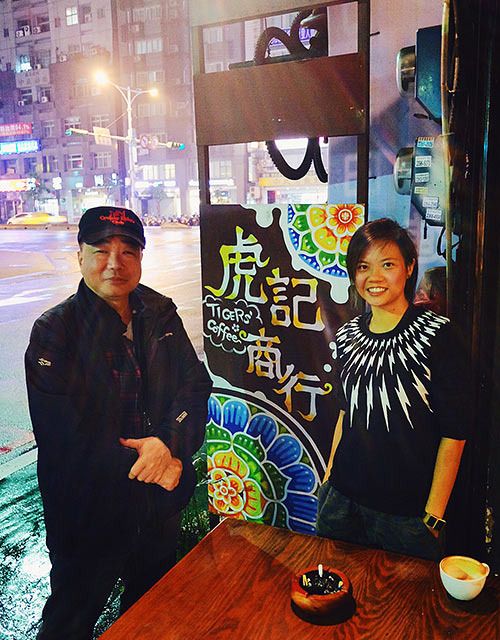 He himself is a biker who owns three bikes, and he's the same age as my mum with children of similar ages to bro and I.
Then he drove me to a nearby YouBike station. Loti scolded me when I told him about it over the phone – say I anyhow follow stranger up his car. Hahaha but I said that meeting this uncle was probably the best thing that happened in my shitty day.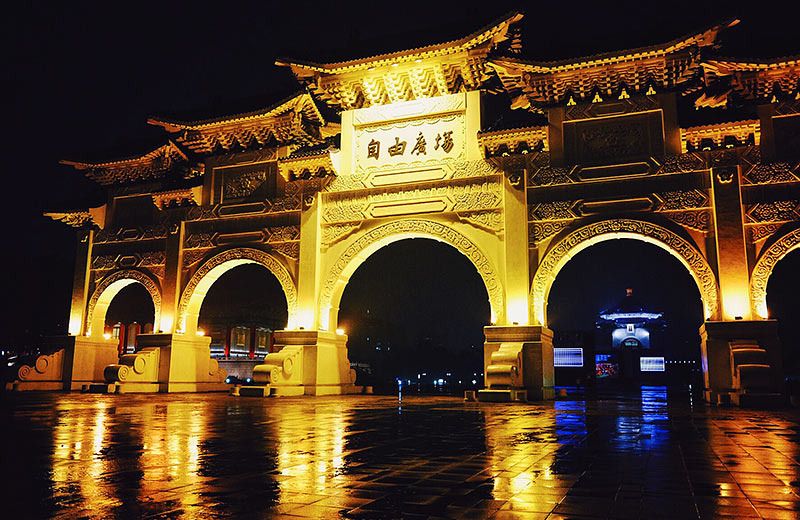 Five minutes after getting on the YouBike, it started pouring again. Luck was just not with me. Got to Taipei Main Station 台北車站 to buy tickets for Taitung 台東 the next day, and it was SOLD OUT, every single train. The rare rude Taiwanese counter guy asked me to come back the next morning or I have to get standing tickets (4 hours) to Taitung D: Murphy's law is real.
Returned to the same spot at my hostel to laze. Oh and I vomited, like an encore to my series of shitty events. I think it was due to over hunger and downing everything all at once. Got hungry again after vomitting then ate instant beef noodles as supper lol.