It was a dulan day as I made my way to a village in Taitung 台東 called Dulan.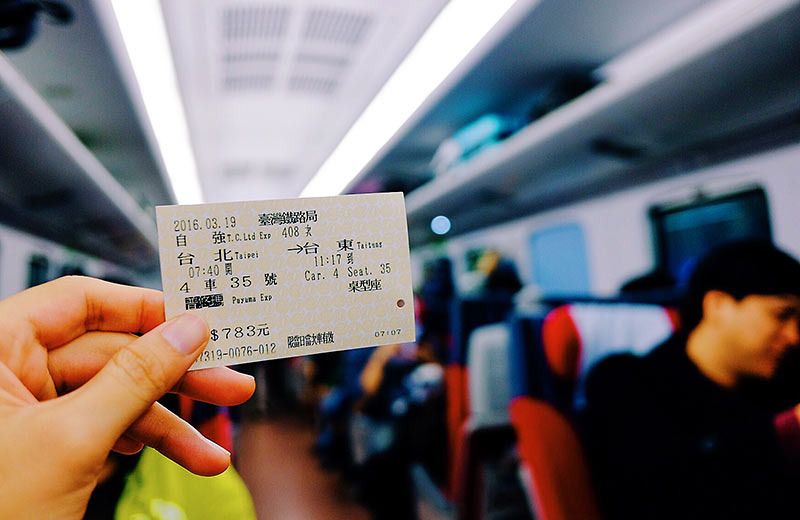 Woke up at 6am and headed early to Taipei Main Station to try my luck for seats. And yes, luck was on my side and I managed to get one that faced people. But who cares, as long as I don't have to stand 😀
I've heard that the train view to Hualien is very nice, so I tried not to fall asleep this time.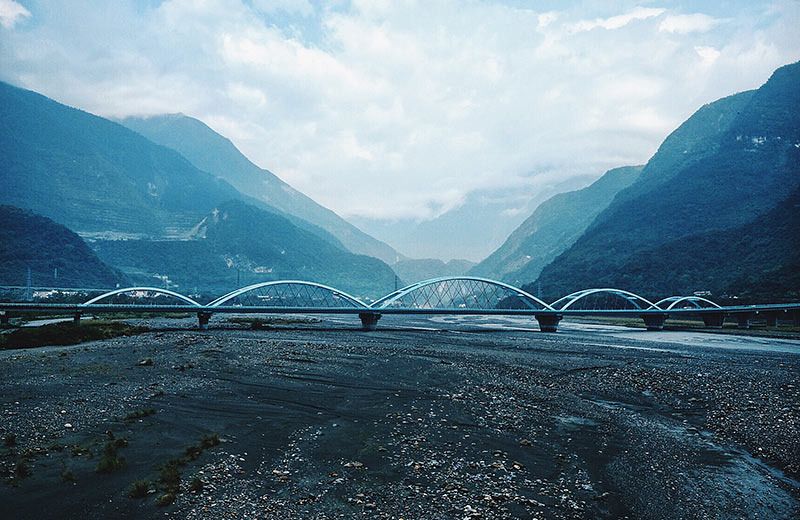 Out of the window 😍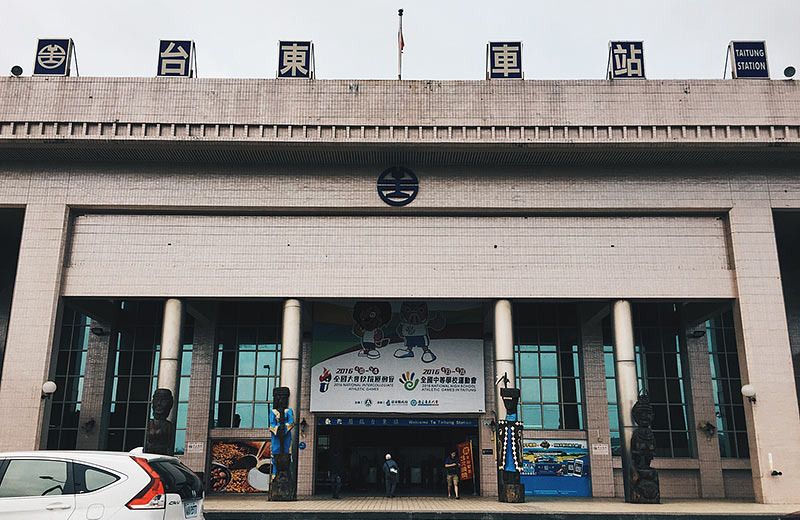 I reached Taitung Station 台東車站 at 11.17am, and I missed the Taiwan Tourist Shuttle 台灣好行 by 4 miniutes. Had to wait for the next local bus 8101 at 12.06pm, but it was late.
Thankfully I heard a Taiwanese lady saying that she was also heading towards Dulan so I got acquainted with her. We ended chatting at the back of the bus thinking the ride was very long because both our (inaccurate) sources stated that the estimated journey takes 50 minutes. After some time I realised we might had already pass our stop but we didn't ask anyone. We continued further for another 20 minutes till she asked a local and yes, we indeed overshot, BY A LOT.
Had to pay NT$57 (to Dulan) plus additional NT$102 (for overshooting) and we ended up at Chenggong Market 成功市場 with nothing to see.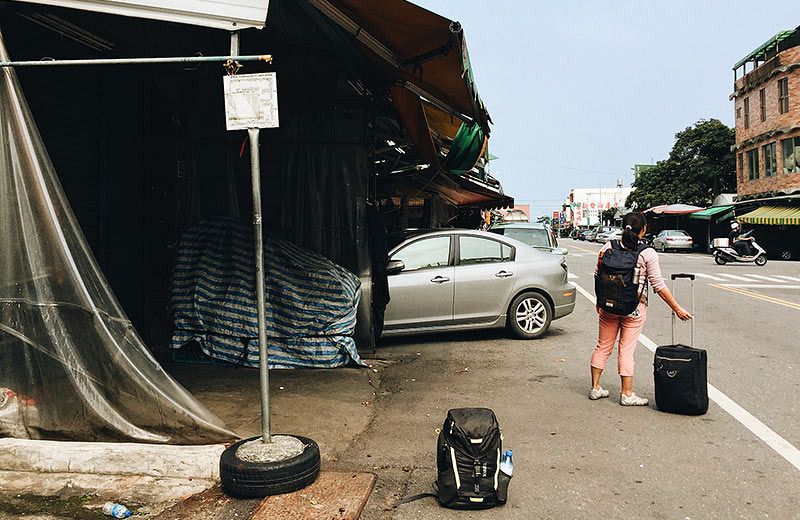 Got stranded at this ghetto looking bus stop with this Taiwanese lady, waiting for the return bus with frequency like 40 minutes. Both of us didn't dared to wander far.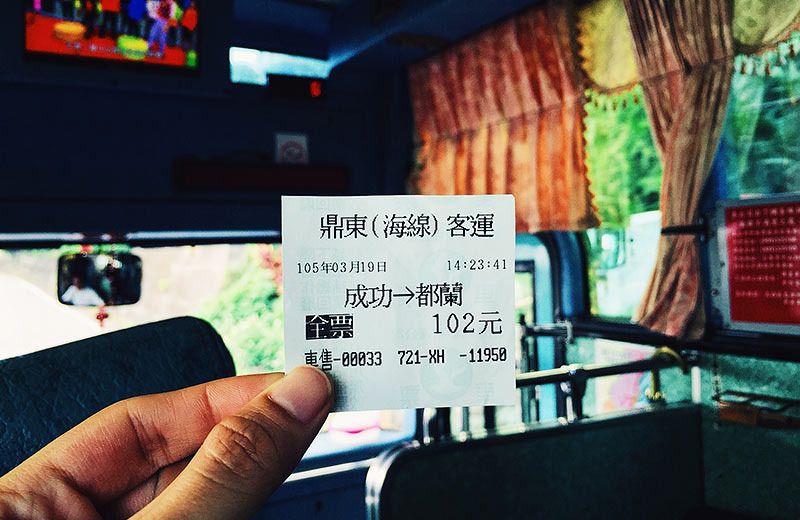 It finally arrived, and I had to pay another NT$102 to get back to where we were originally supposed to alight.
Really waste of time and money. Not like we were gonna become best friends after that chat lol. I remained calm on the surface but deep inside I was damn dulan, literally. Spending that extra NT$204 was also not the best thing to happen because I was running out of cash. I only brought a total of NT$4700 along with me (given by my dad), and I was supposed to change another S$300 myself but I was too chillax during the first two days in Taipei so I procrastinated.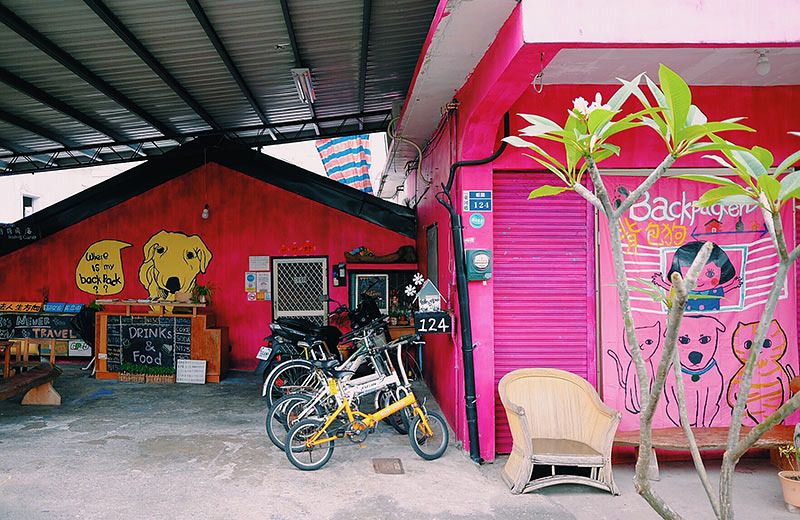 When I finally got to my hostel at 3pm, Backpacker Dog 背包狗, I realised that I didn't pay the full amount for my room online, which costed NT$528. My wallet was left with NT$800 :O
The locals didn't know what to do as well because it was a Saturday, and the next day was a Sunday, which banks and post offices were closed. It wasn't like Singapore where we can do foreign exchange with Indian money changers everyday. Suddenly I appreciate them so much hahahah.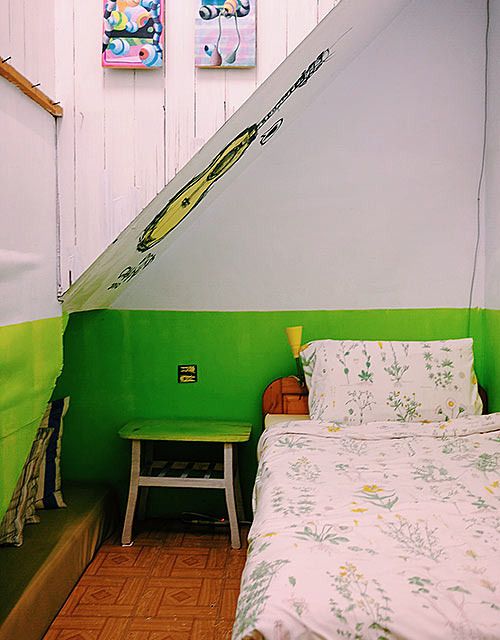 They let me settle down while I look for a solution. Followed a German couple and an westernised Taiwanese to 7-eleven for a cheap lunch, and there I managed to withdraw NT$1000 from the ATM! So relieved yet I felt so dumb for paying so much extra for the service charge (but serves me right).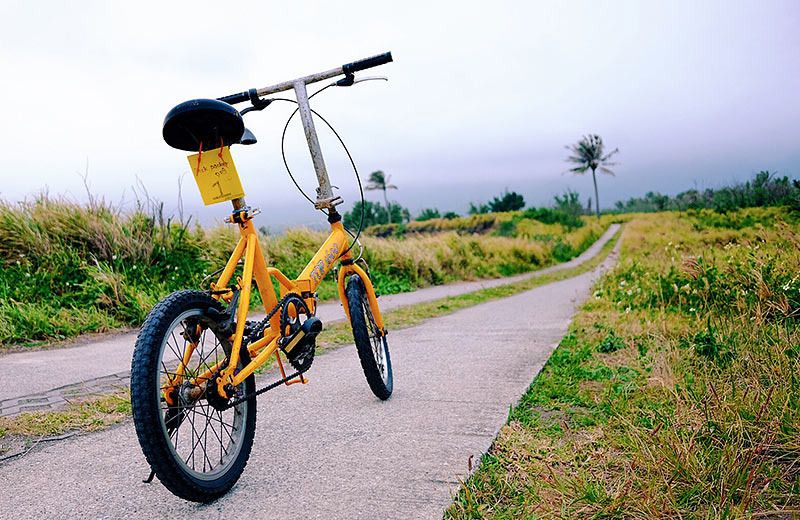 Paid for my accommodation and I went exploring with the hostel's bike. Luckily it was free of charge.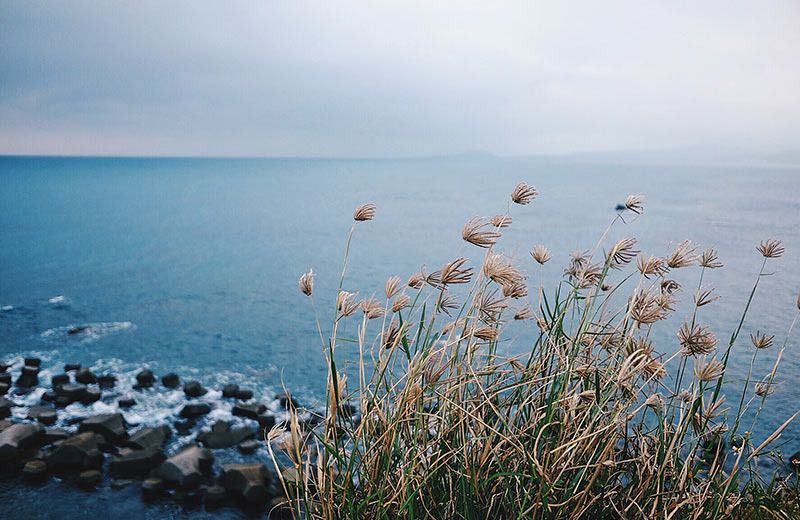 Went to 都蘭鼻 as recommended for the quieter beach.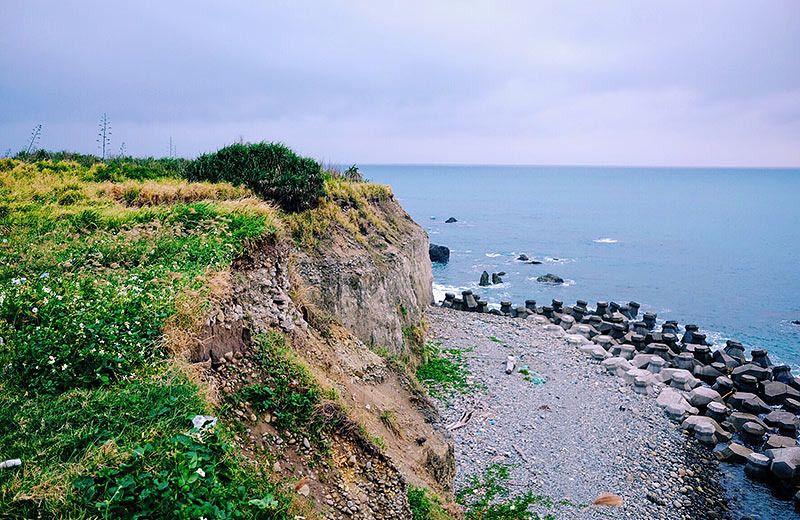 Not bad quite pretty but there were lots of trash.
The entire Dulan is just a very quiet street with nothing much really. However it attracts a lot of ang mohs for some reason, and I've never seen a place in Taiwan with so many of them. It felt like a Krabi that's 10% in size and development.
The only reason I chose to come here was so I could take photos of signs like these. The name 'Dulan' really cracks me up though it's not pronounced the same tone as the Hokkien swearing word that all Singaporeans are familiar with.
Other than that, it's a hippie place with supposedly live indie music performance happening every Saturday, but when I asked the locals, they said it was cancelled for some time already. Whurttt D:
The village is still supposed to be artistic and hip, but there were only a few buildings like these la.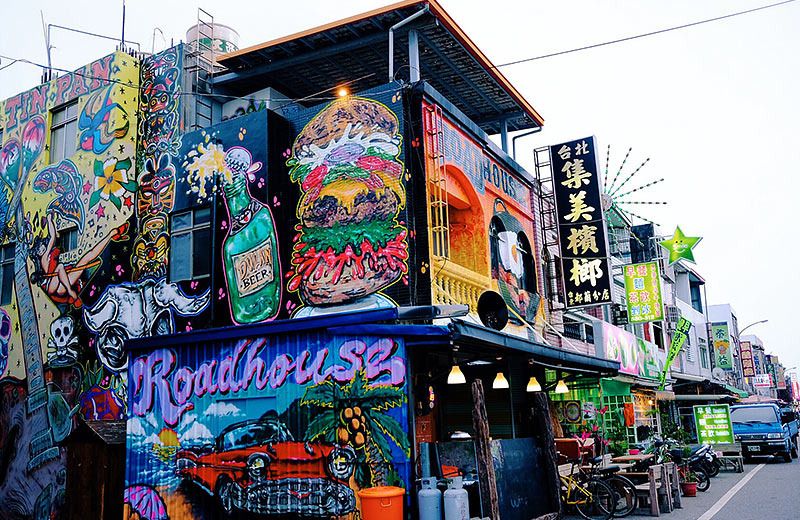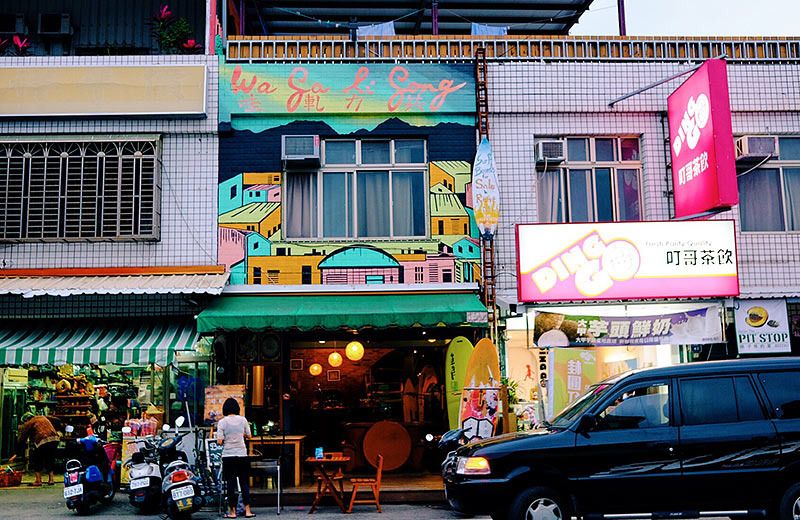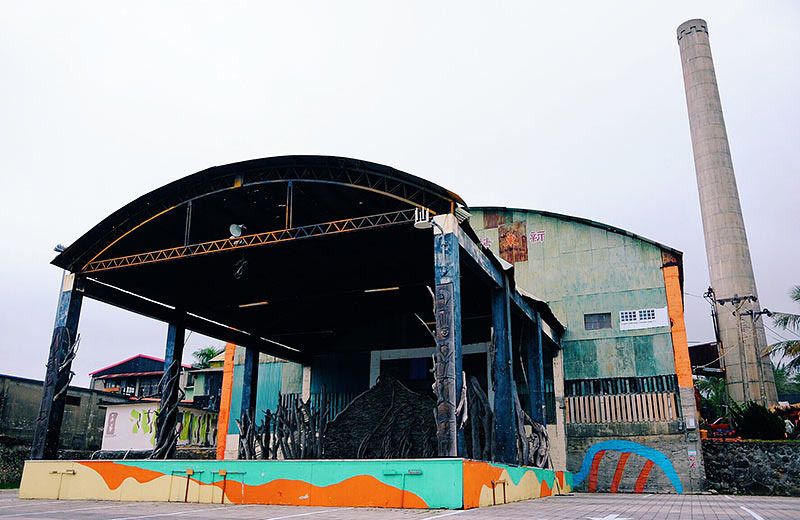 Went to the signature Dulan Sugar Factory 都蘭糖廠 to explore.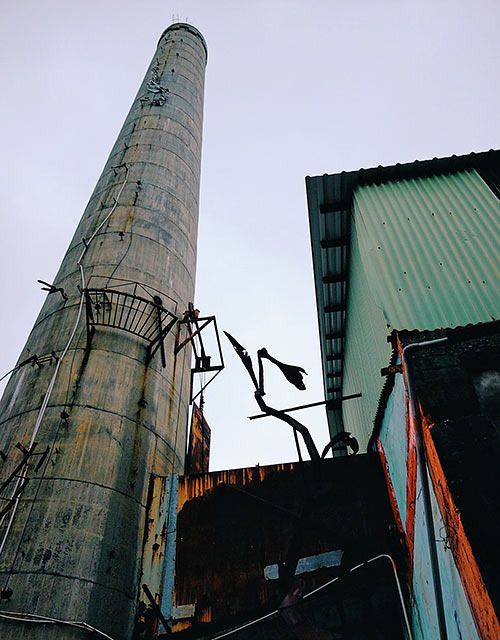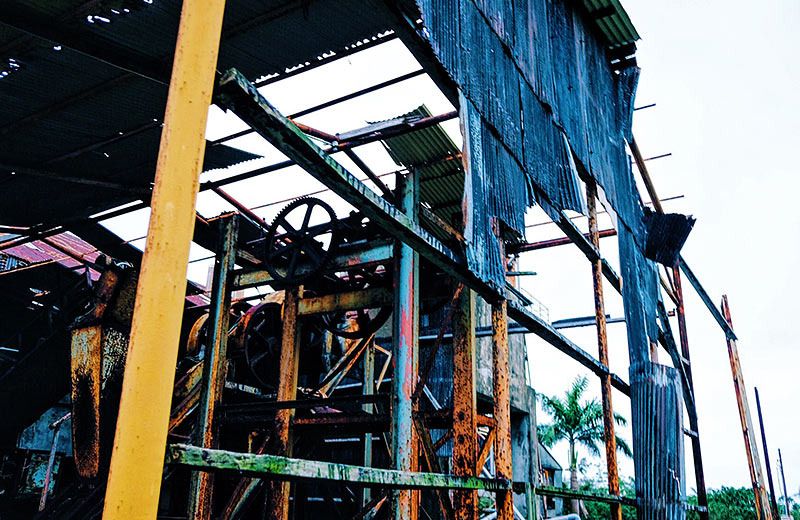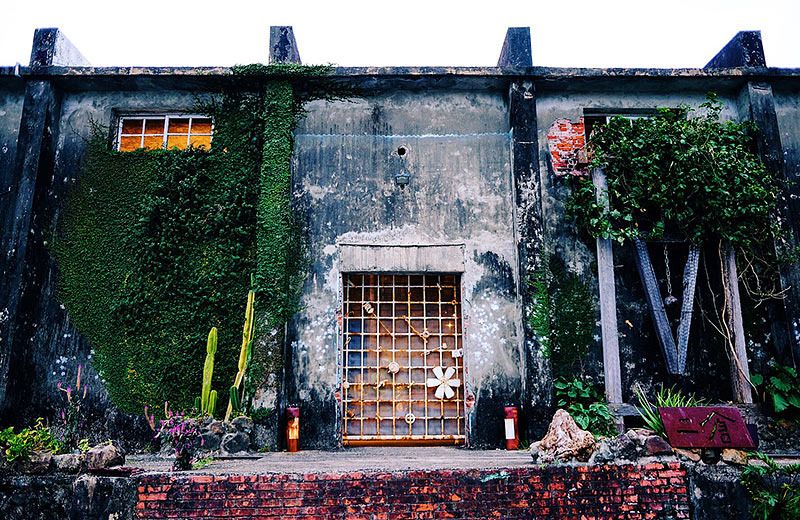 There were some natives gathering there, giving speeches, which looked like a cult LOL.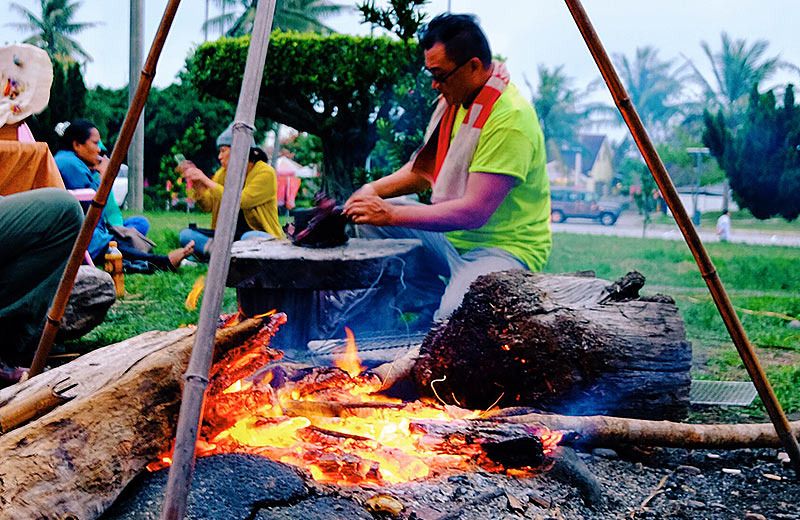 Barbecuing human meat hahahaha.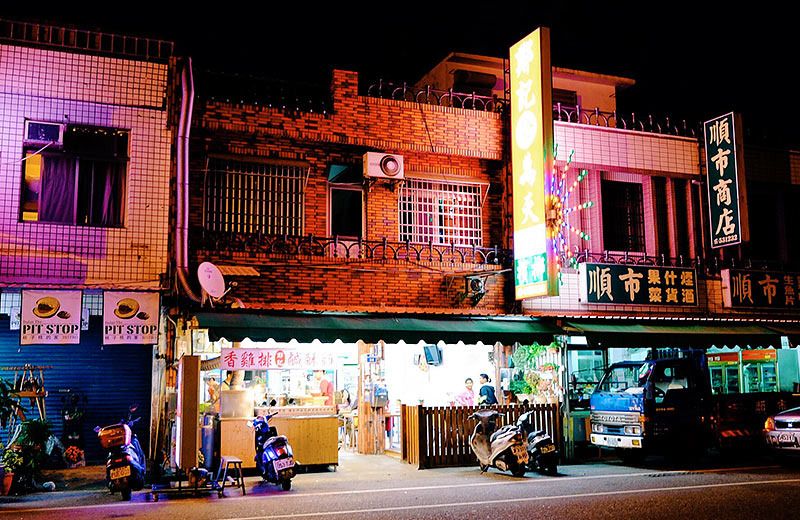 Then I went for dinner at a random eatery across the road.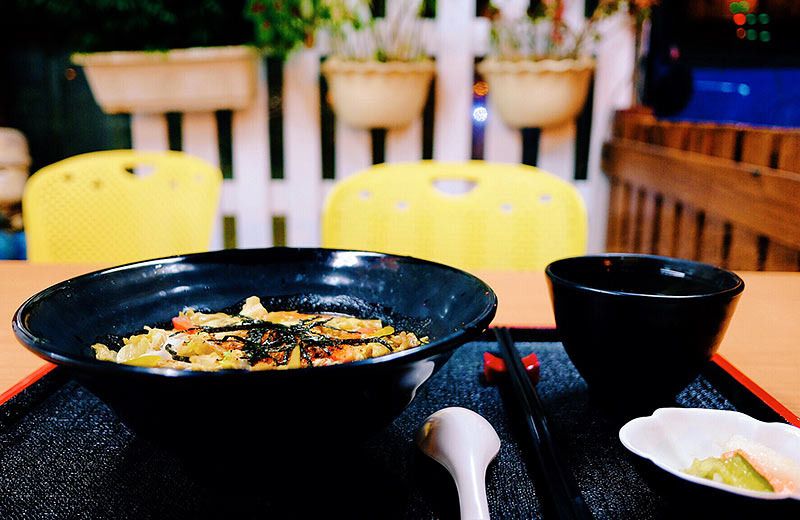 Got myself a Japanese rice set for NT$130, not bad.
Turned in early to rest in my dog hole. The accommodation was not very clean or comfortable, but I knocked out super well.