Slept in and took my morning slow.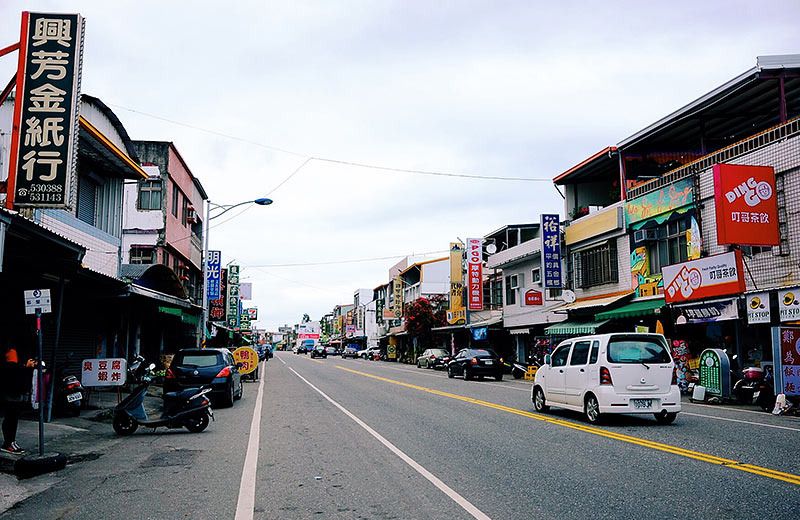 The quiet street of Dulan 都蘭.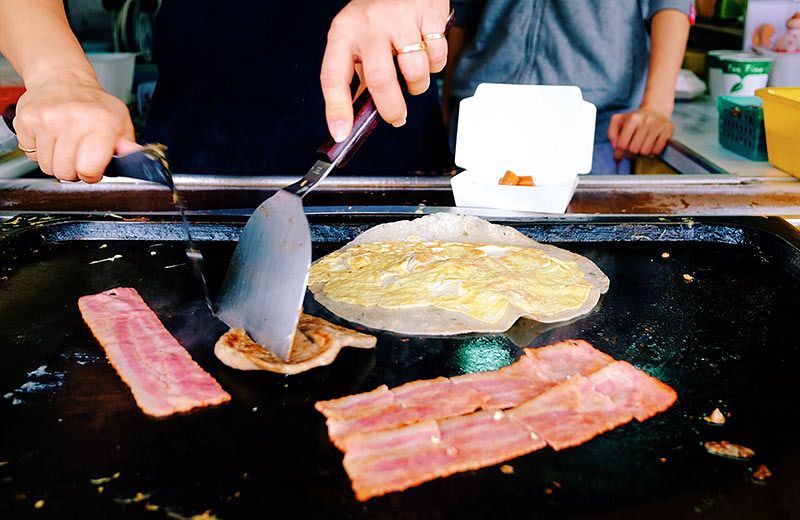 Went to hunt for food and thankfully I found a place that sells cheap local breakfast.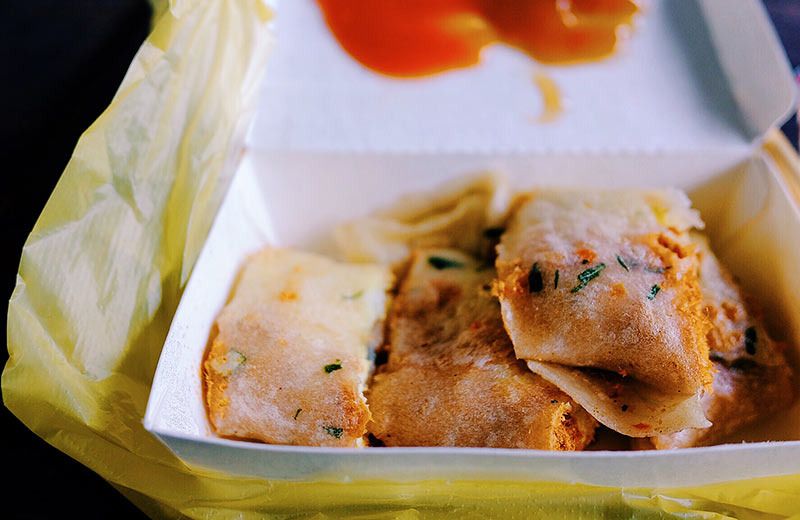 My floss 蛋餅 which cost NT$25 only.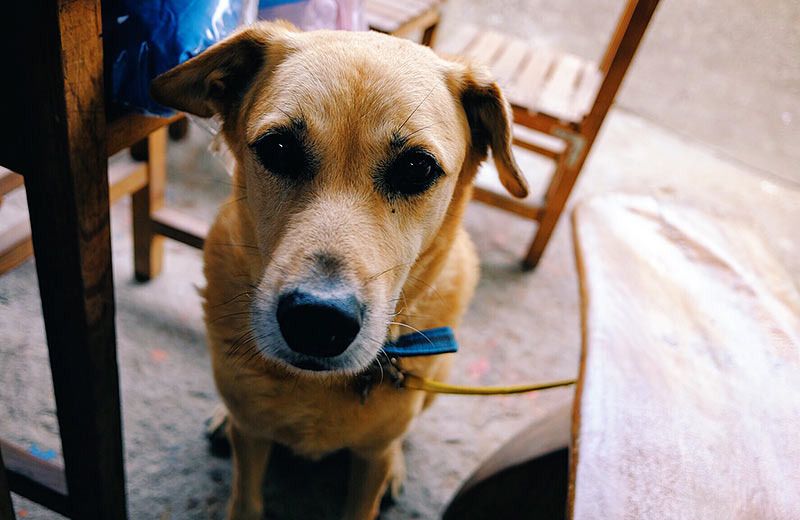 The hostel's dog with eyes so pleading that I shared my breakfast with him.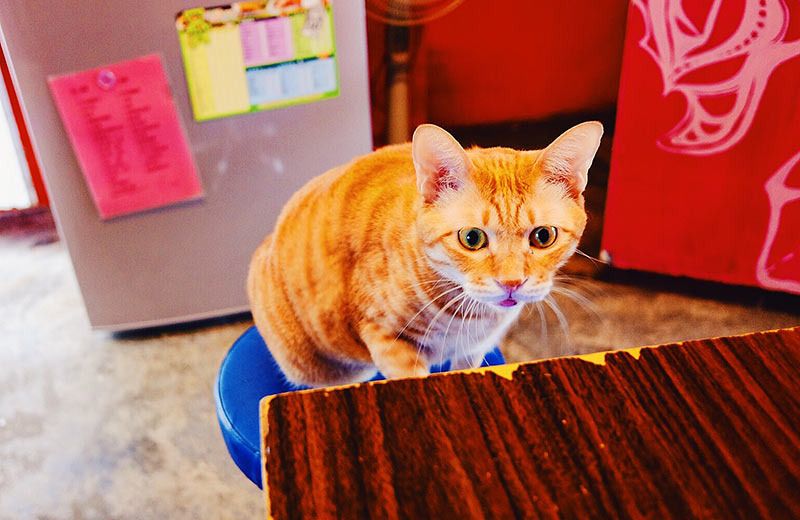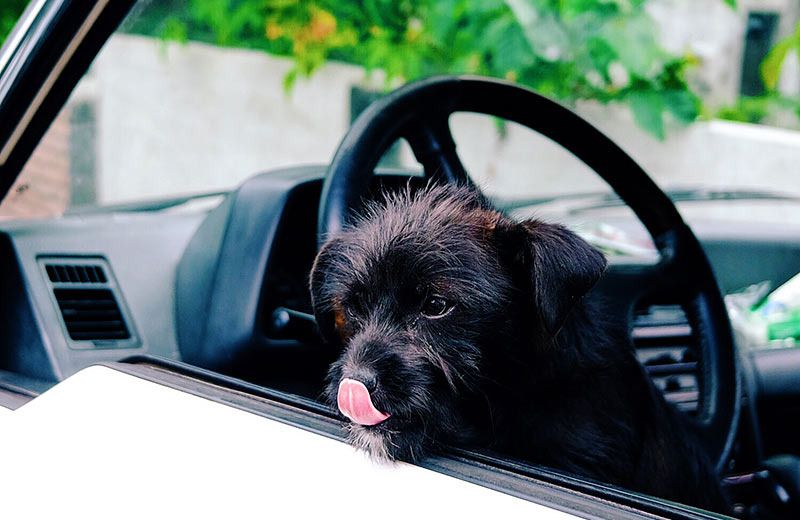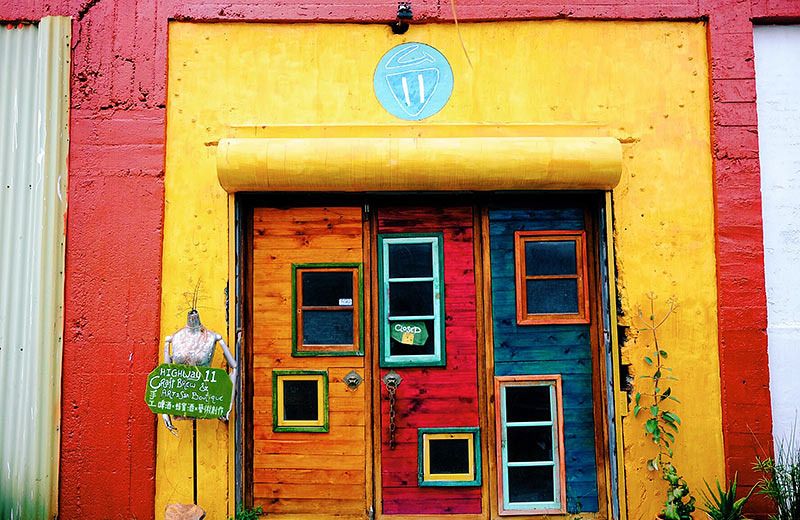 Revisited the Dulan Sugar Factory 都蘭糖廠 'cos I didn't get to go inside the previous evening but I still couldn't because its nice colourful doors were shut. The surrounding shops were opened though so I took a look.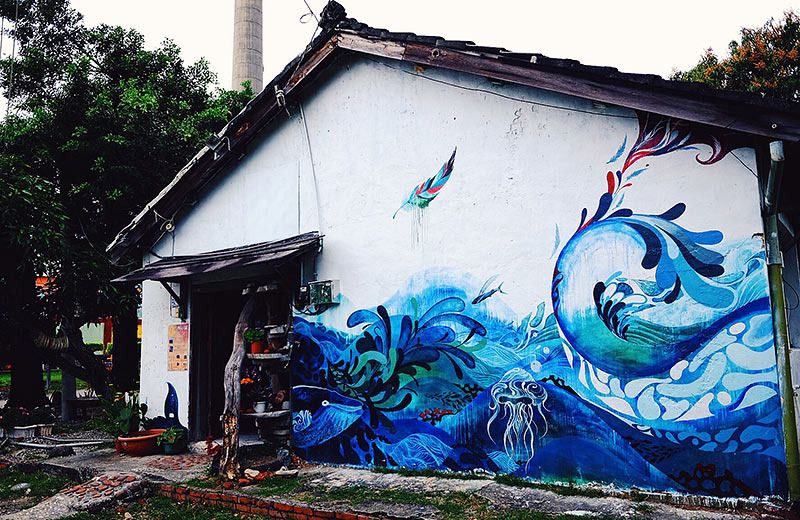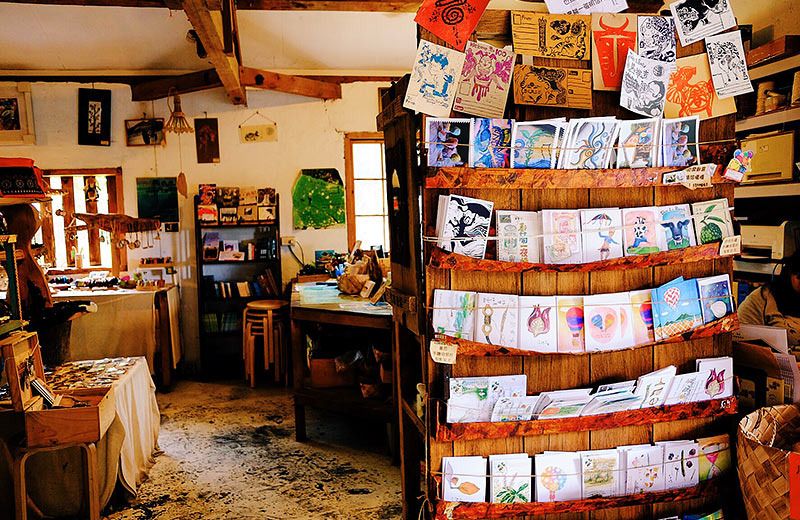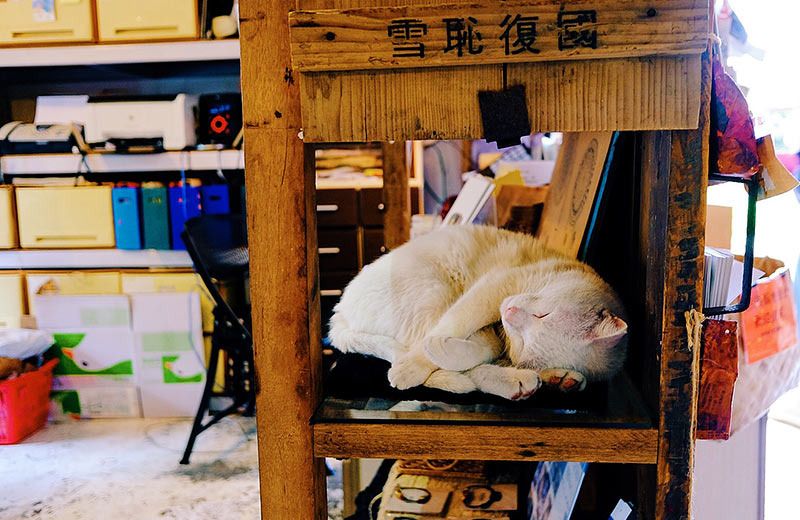 Cute kitty napping.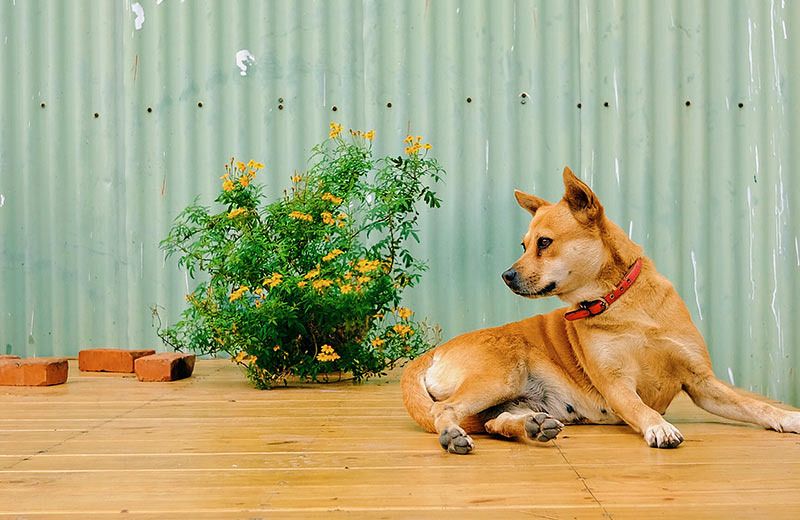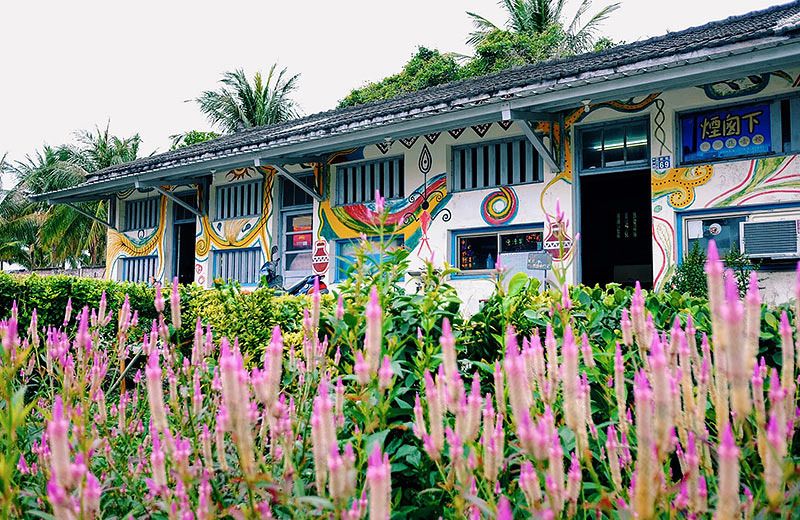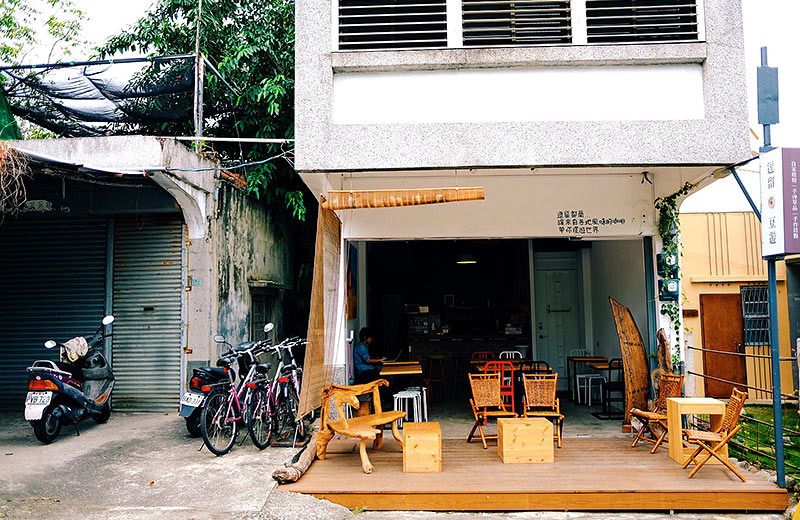 I'd sip coffee and chill here if I had the money 🙁
Still broke, I went back to the hostel to waste more time until I realised that there's a place I wanna go that was so close to where I alighted at the overshot bus stop the day before. Contemplated with my limited remaining cash whether to make the trip down AGAIN (so stupid so stupid), but I think I'd regret it if I don't.
So I hurriedly packed my bag and ran out to the ghetto bus stop and waited alone, with no certainty what time the bus would arrive because the timetable is so screwed. Stared at the road for 40 minutes (not daring to look at my phone for the fear of missing it) before the bus finally came. A ticket there cost NT$116, and it was close to an hour's journey. Had to walk quite far in too 'cos I took the local bus.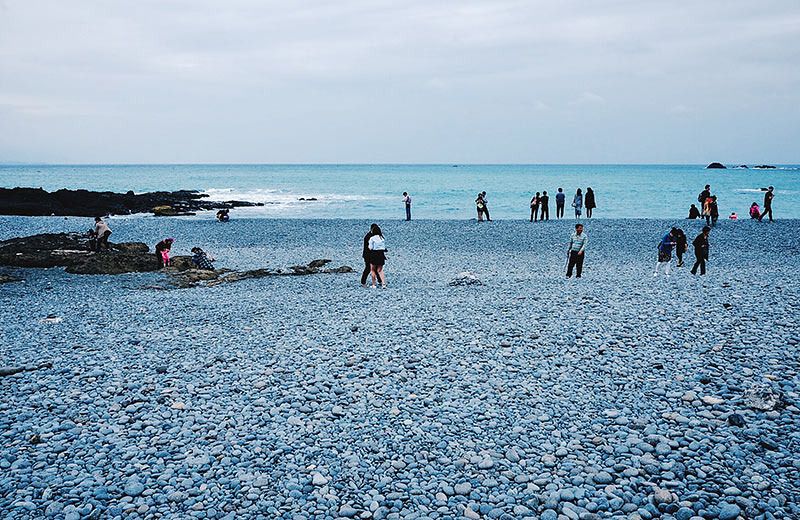 Hello Sanxiantai 三仙台! It was crowded with ah tiongs.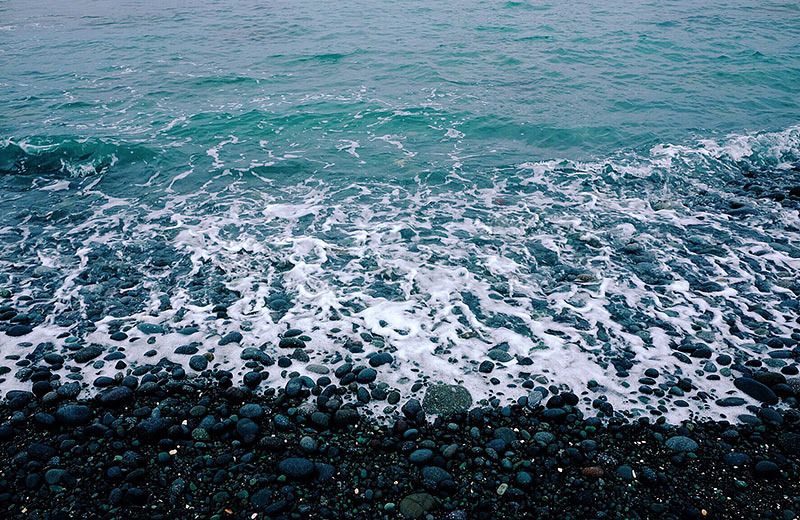 Pebble beach.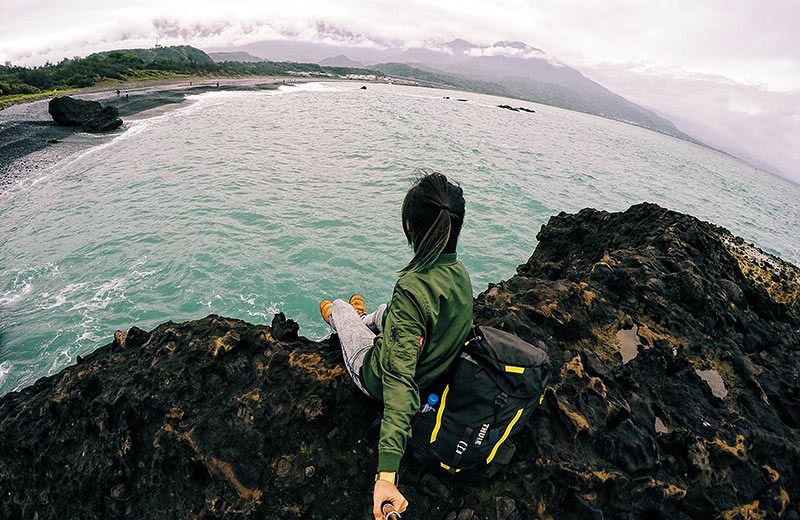 Climbed to a quiet spot for myself to chill and just stare at the crashing waves.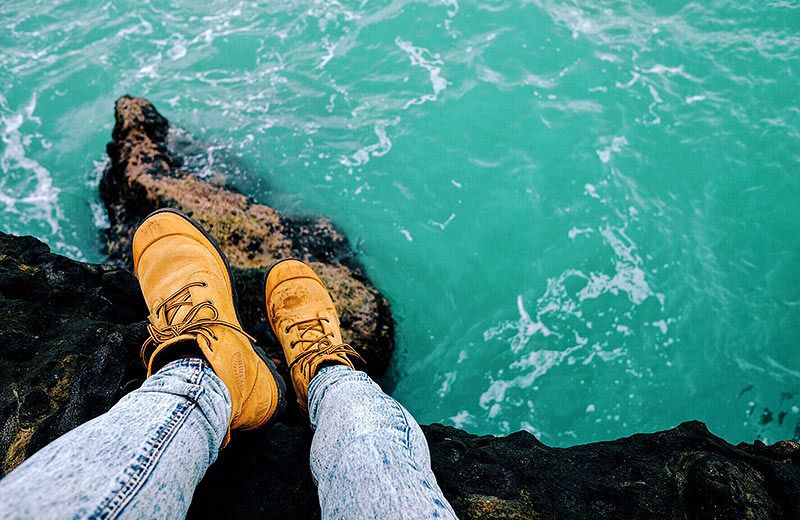 On a random note, I love my Palladium boots. They're light, comfy, and waterproof, saving me from having wet feet on so many occasions. I feel fearless with them on – my best traveling shoes by far!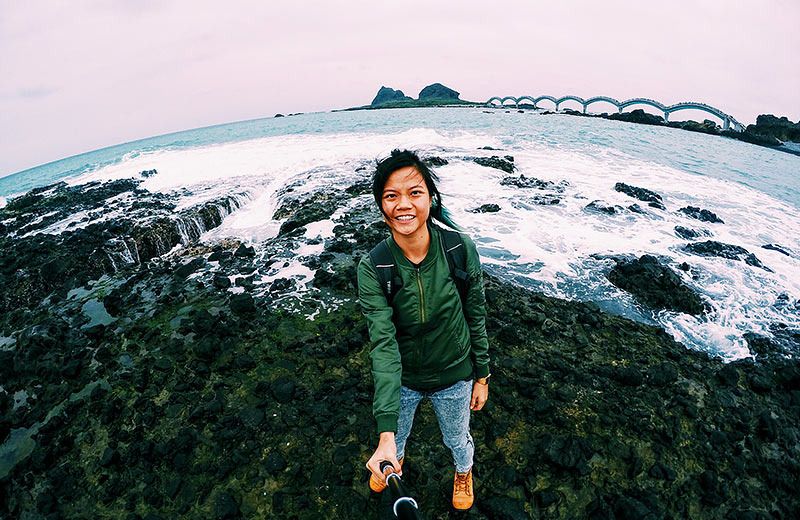 Pretty pretty. (Talking about the background.)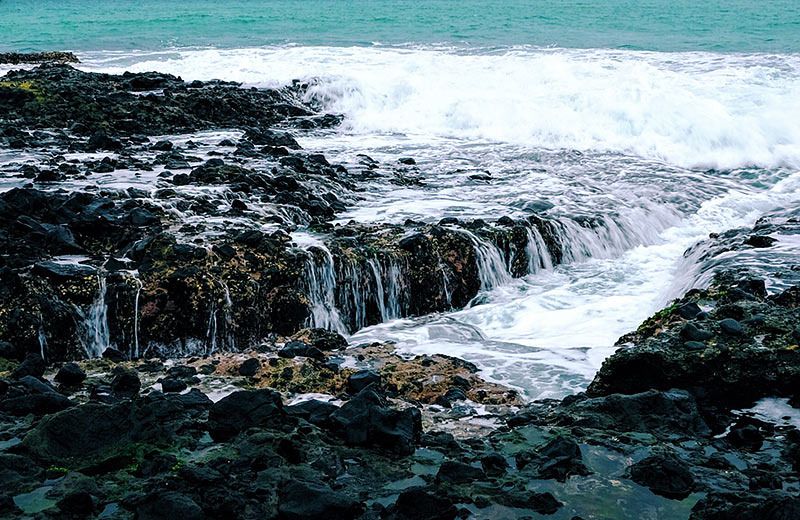 No ragrets!
The famous eight arch bridge.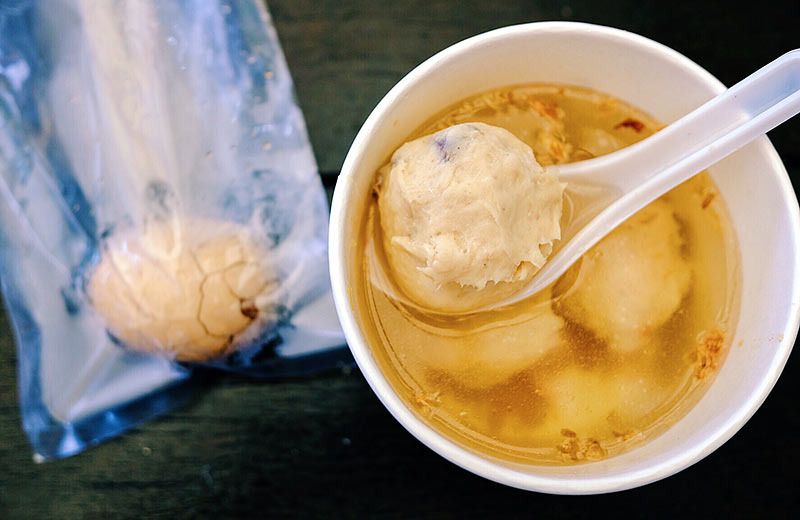 A poor man's lunch (some fishball soup and a tea egg). I ordered another bowl of 滷肉飯 later 'cos I was still hungry, but ended up throwing half of it away later when I saw the Taiwan Tourist Shuttle 台灣好行 and rushed to the bus to find out it ain't planning to leave yet -.- Anyway the journey to Taitung Bus Station 台東轉運站 cost me another NT$192 and 1.5 hours.
It was already 5pm+ when I reached. Walked to find my Airbnb accommodation that was about 1.5km away. Can save money and can see things.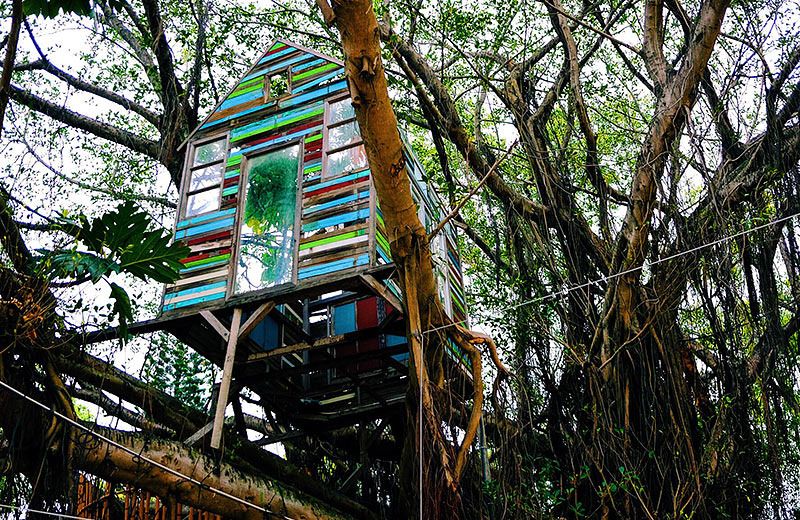 Taitung City greeted me with an arty sight.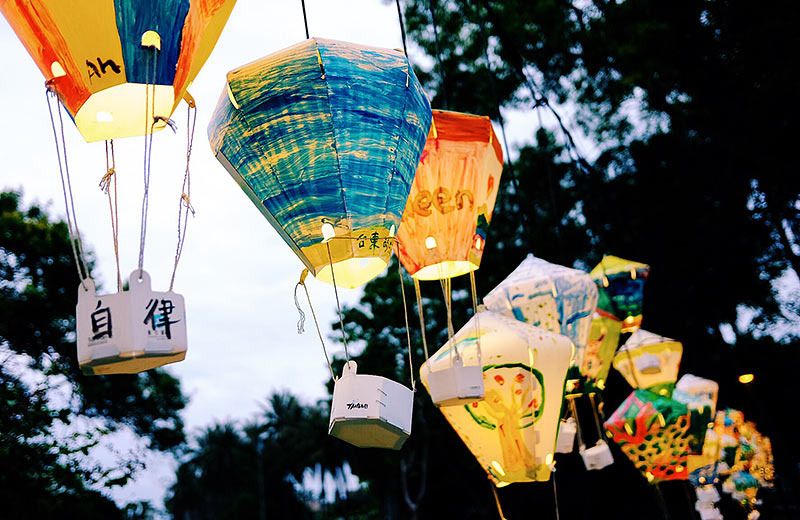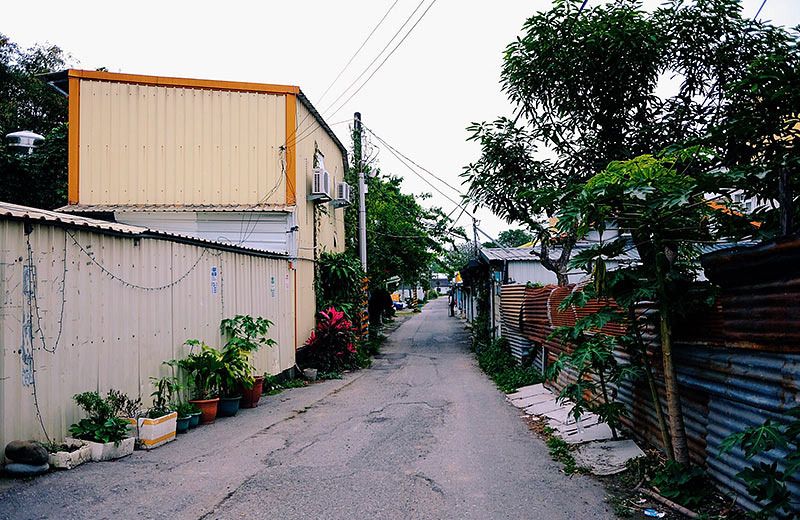 Walked through this small residential area.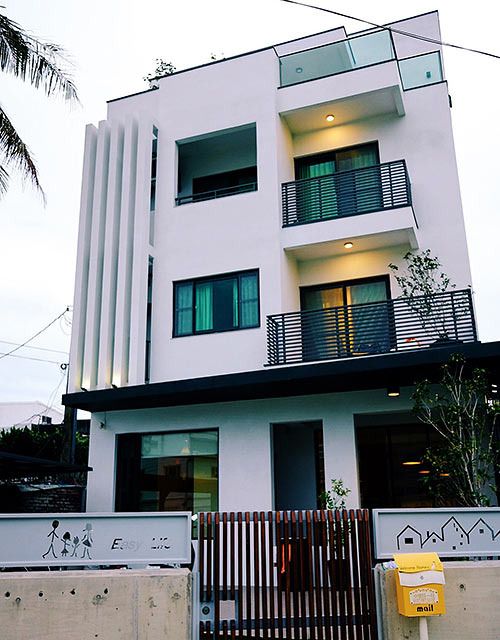 Found the apartment at a quiet little street. It looked so new and swanky.
Decided to pamper myself by staying in a better place at Taitung 台東 and I didn't regret at all.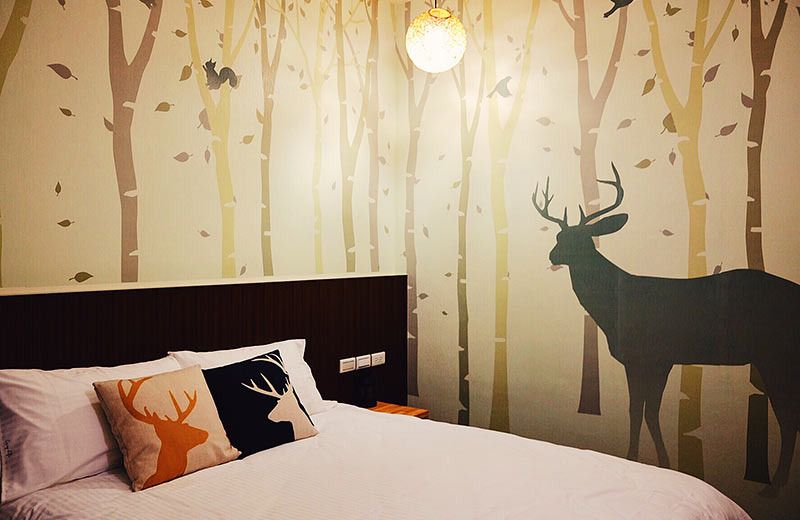 My room was just love. Yay to the entire bed to myself, and to my own private toilet! 😀 The only downside was there wasn't any in-room wifi.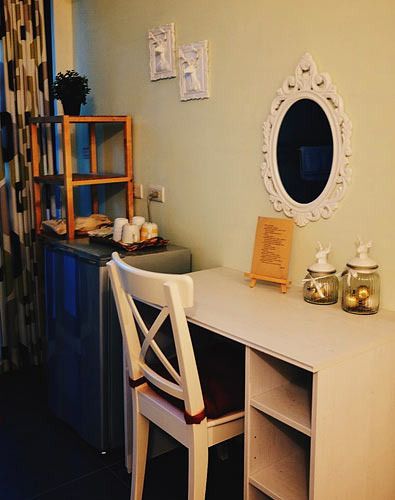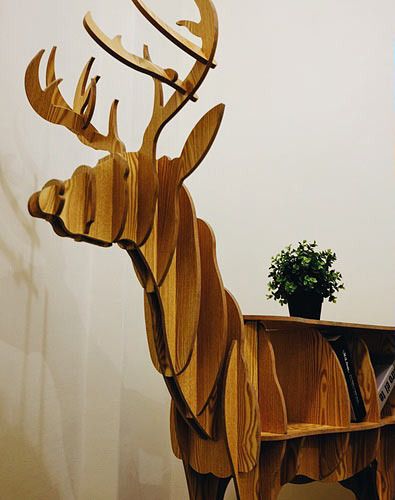 The deer later turned out to be a useful hanger.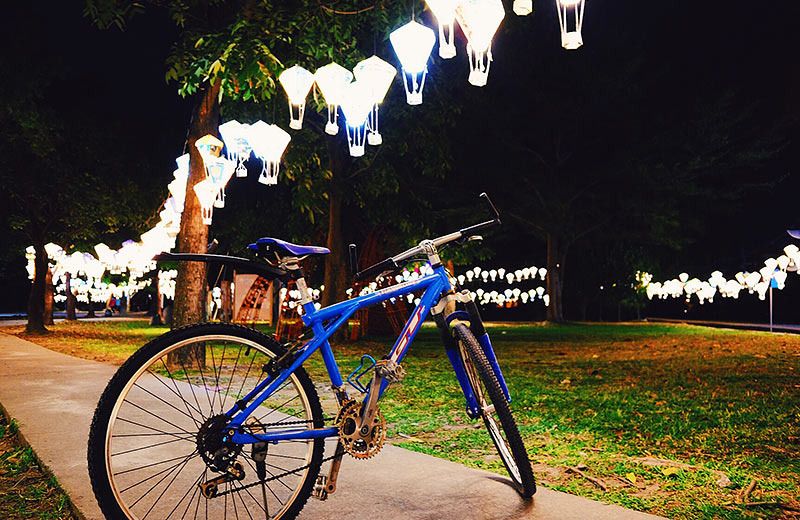 They also provided free bicycles, so I took one and headed to Tiehua Music Village 鐵花村 for live music performances by their local artists. The ones in Dulan 都蘭 got cancelled and so this kinda made up for that.
It was very chill. I didn't dare to anyhow spend money so I had a scone for NT$40 and ordered an iced honey longan tea for NT$130 to hit their minimum spending for dinner. I felt so pathetic but I still kinda enjoyed it.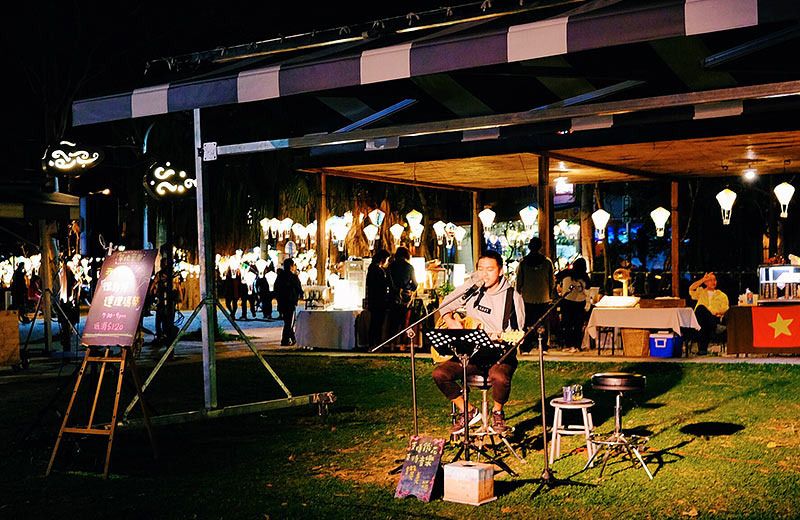 ♫♫♫~