The moment we opened our eyes on the overnight bus, Loti and I had arrived at Osaka 大阪.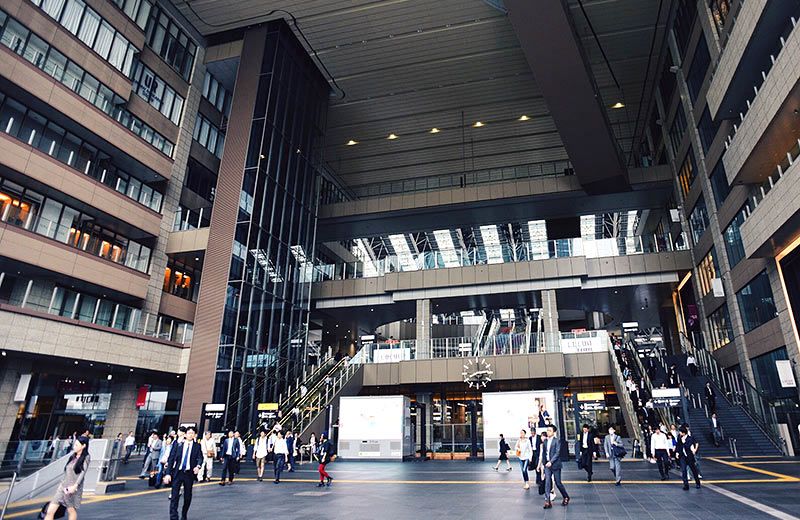 It was an early 7.30am where everyone was rushing to work.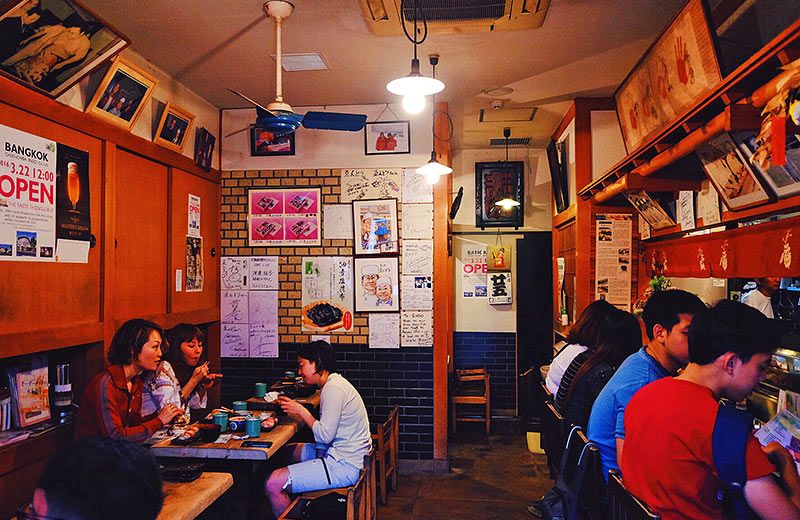 We were really hungry and the only food place we could think of that's open at that hour was Endo Sushi 中央市場 ゑんどう寿司 at the central market 大阪市中央卸売市場.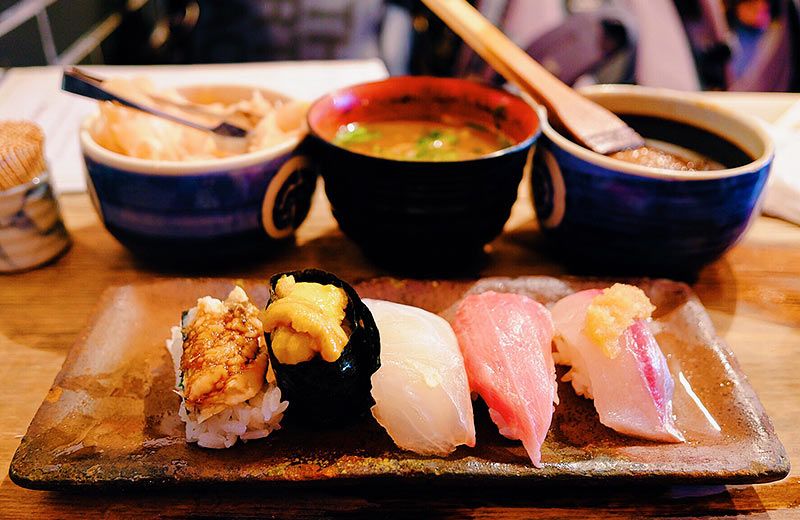 1200 yen for this plate of heaven!
You can also customise your plate according to your favourite sushis. I can safely say that these were one of the best sushis I've tasted in my life. We were so full after having 10 sushis and 1.5 bowls of out-of-this-world miso soup each!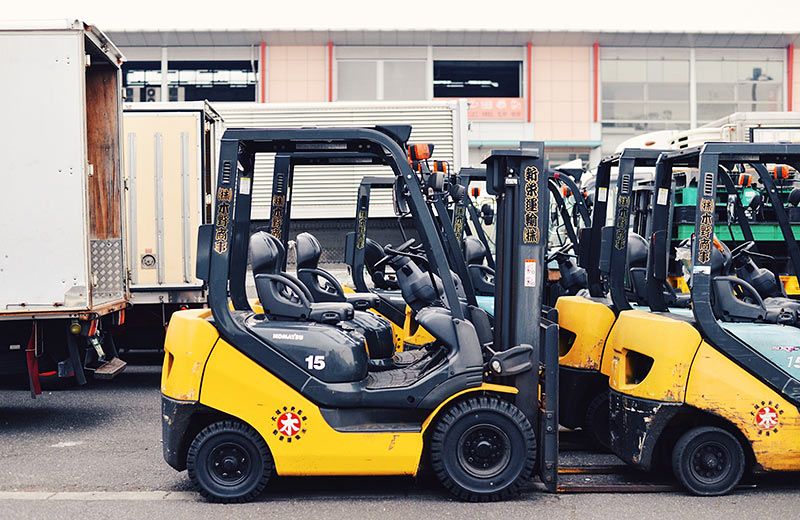 Then we walked to our hostel which was about 1.5km away.
Walked till my toes poked through my socks.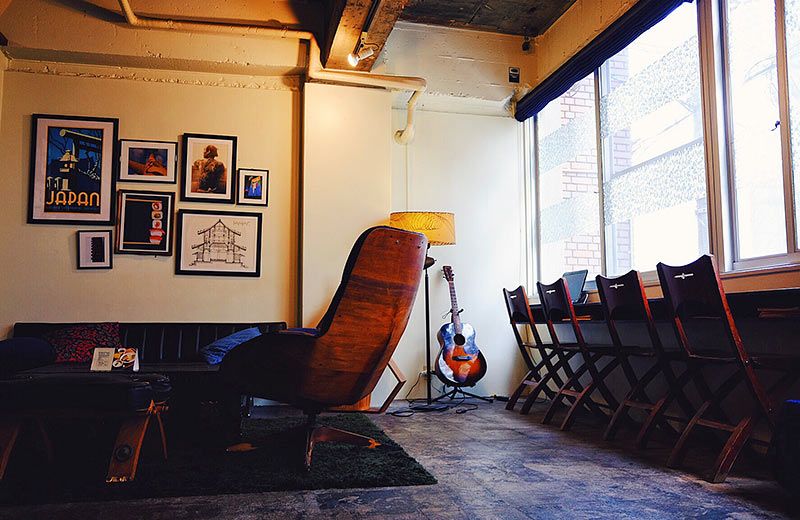 Upon reaching, we dropped our bags at Hostel 64 Osaka's lobby and rested on their beanbags. However, Loti and I were so exhausted that both of us KO-ed there, sleeping in a super unglam manner. We were prolly too unsightly for the Japanese to take that our room was suddenly ready for early check-in at 12.30pm. (It was supposed to be 3pm.)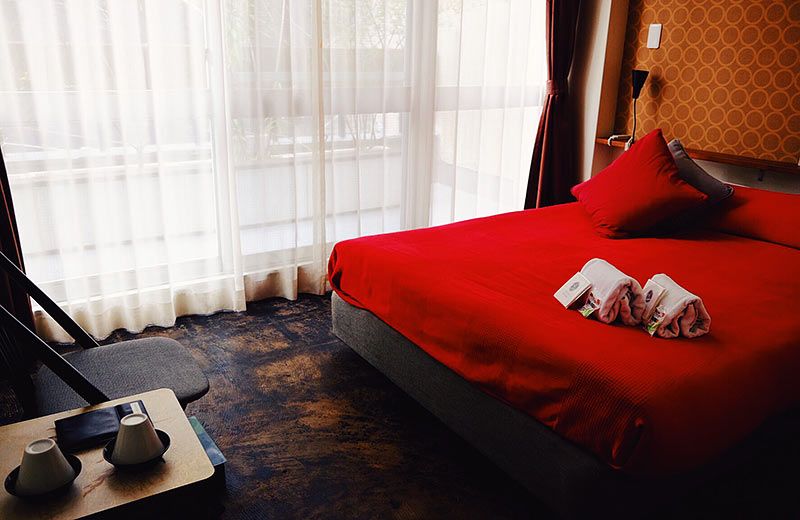 Yay! We continued to sleep till late afternoon.
The exploration started after recharging our energy!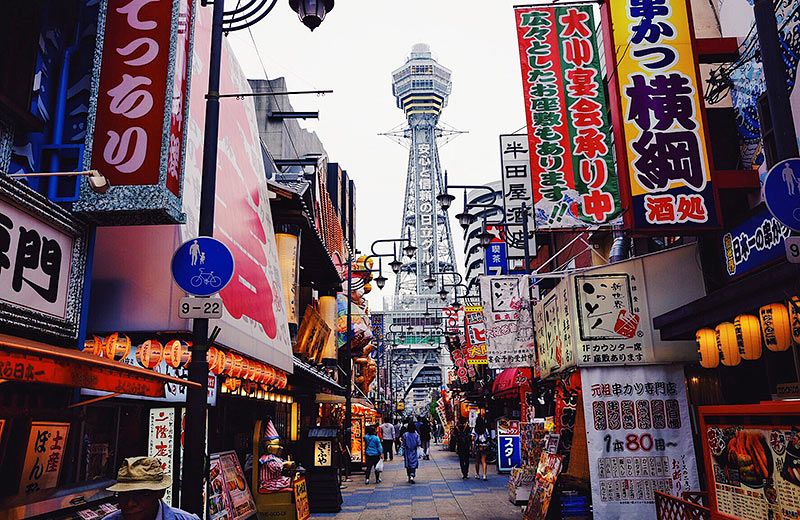 This place is Shinsekai 新世界 and that's the Tsutenkaku Tower.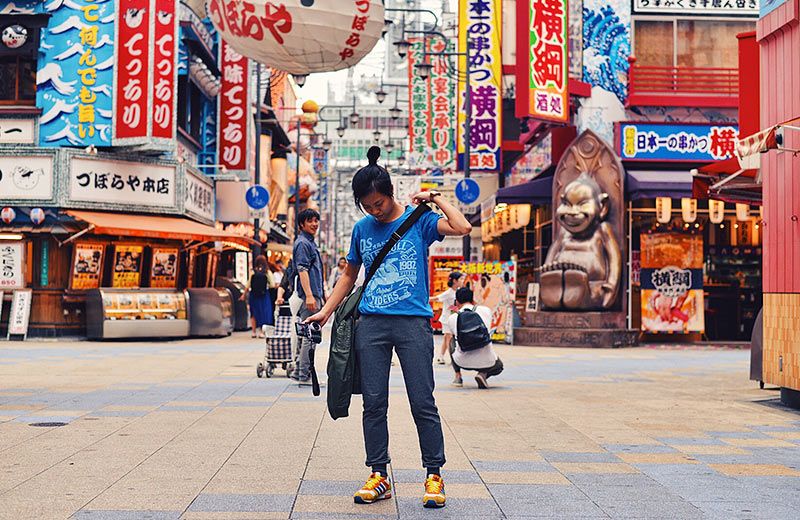 I like it because it's so colourful and it shouts Osaka everywhere.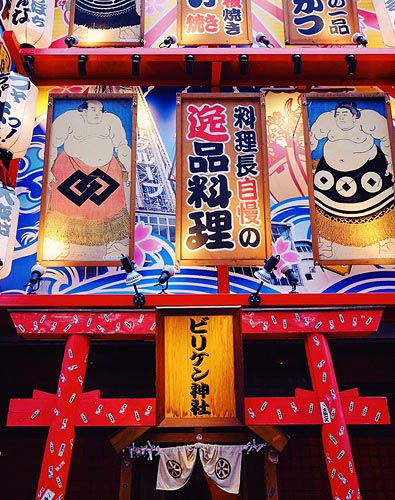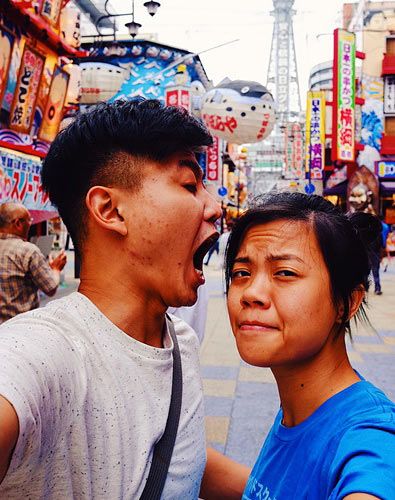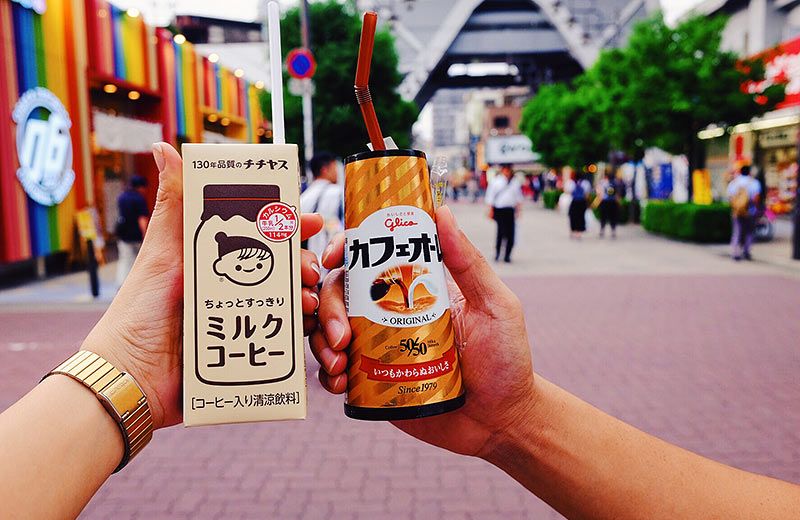 Nice looking minimart drinks.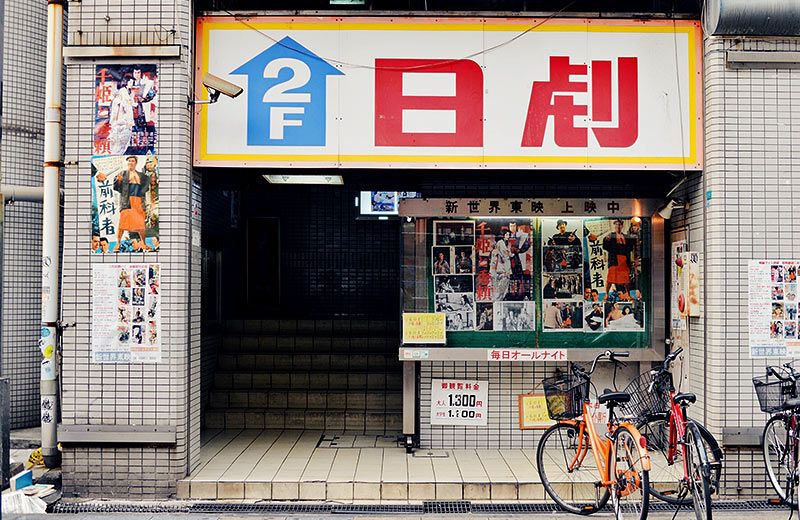 Saw this very old dodgy cinema.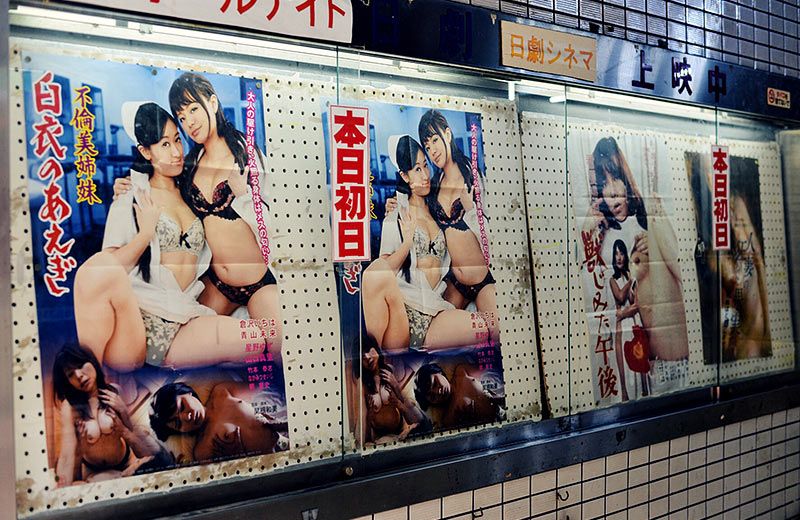 With hidden adult movie posters..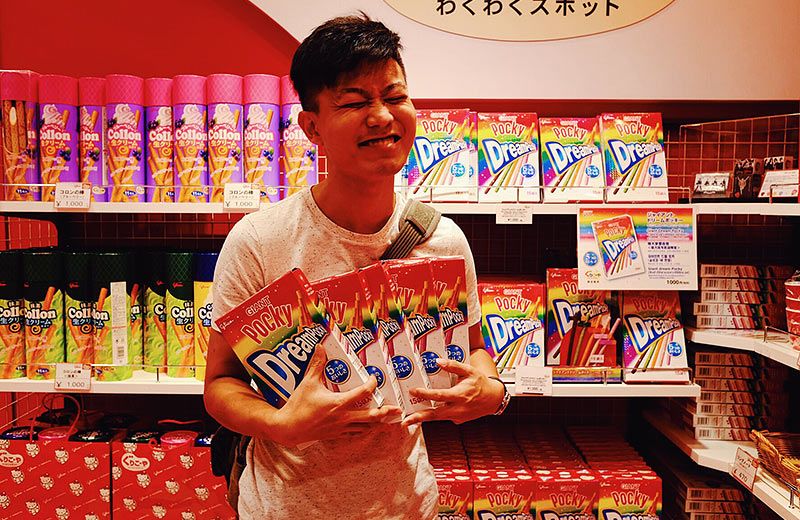 ..which got Loti smiling so widely LOL. Nah he was actually super excited to see his favourite Pocky 'cos he's a super fan (especially towards the strawberry flavour). I don't know which description is worse.
We then realised that Den Den Town でんでんタウン is actually accessible by foot so we walked on. There were lots of electronic stores but most were closed.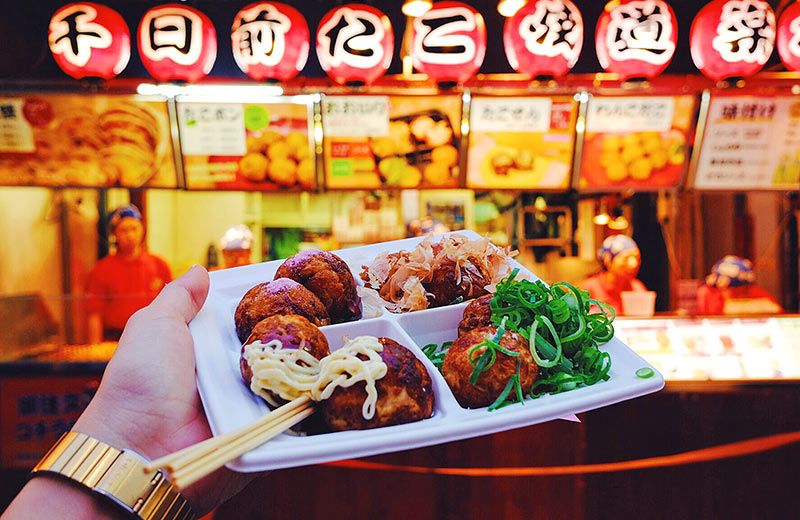 Pit stop at a famous takoyaki store called Wanaka わなか. Same balls, different toppings hahaha!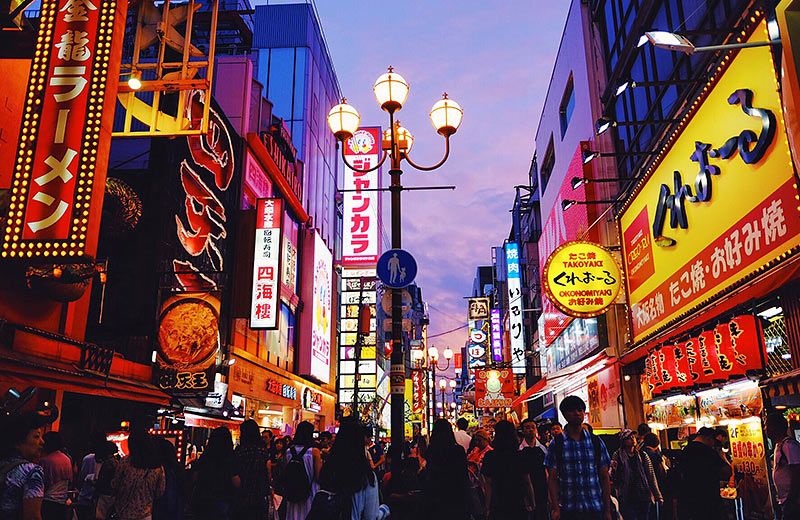 Of course, to the popular Dotonbori Area 道頓堀.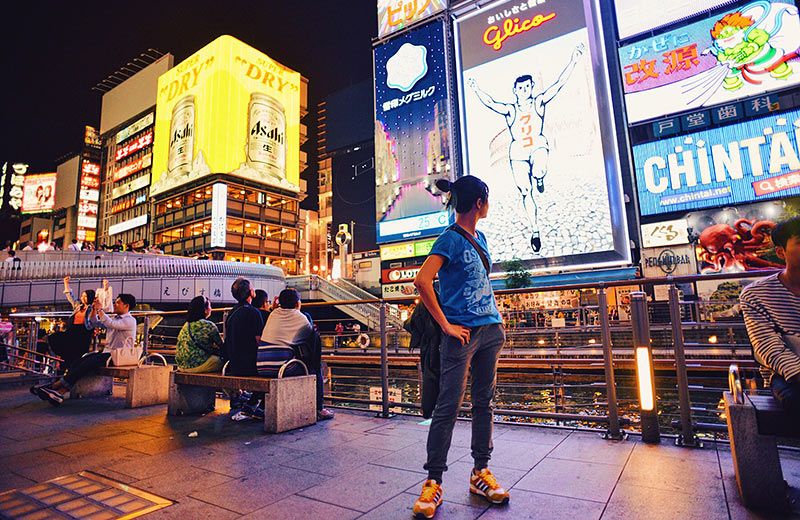 Glico man! I look like I had a boner.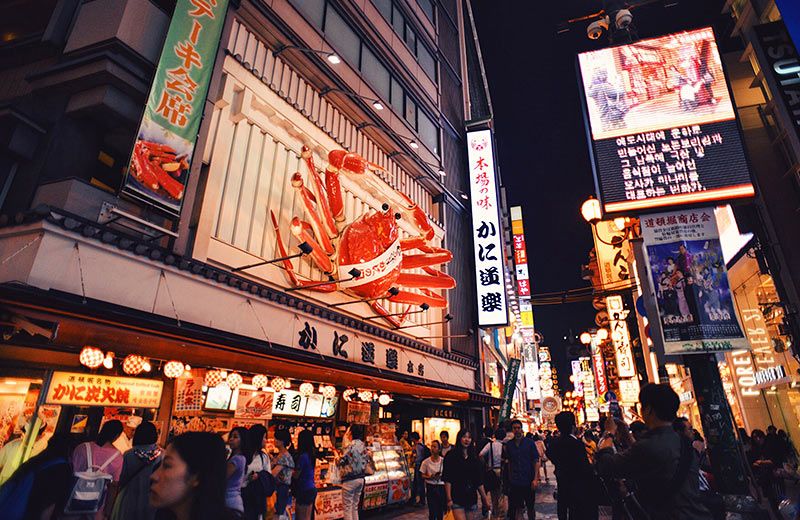 And the iconic crab restaurant – Kani Doraku かに道楽.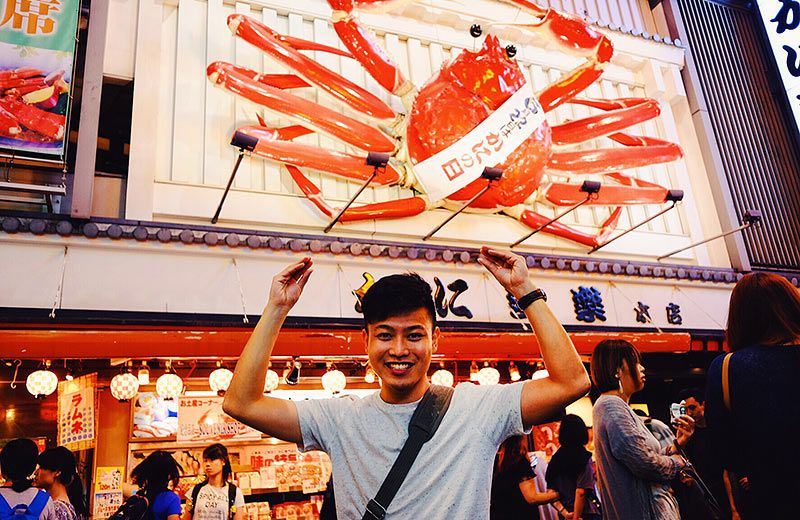 I couldn't bring myself to pay for the dinner price four years ago. Now with tam jiak Loti, it's like YOLO la let's go!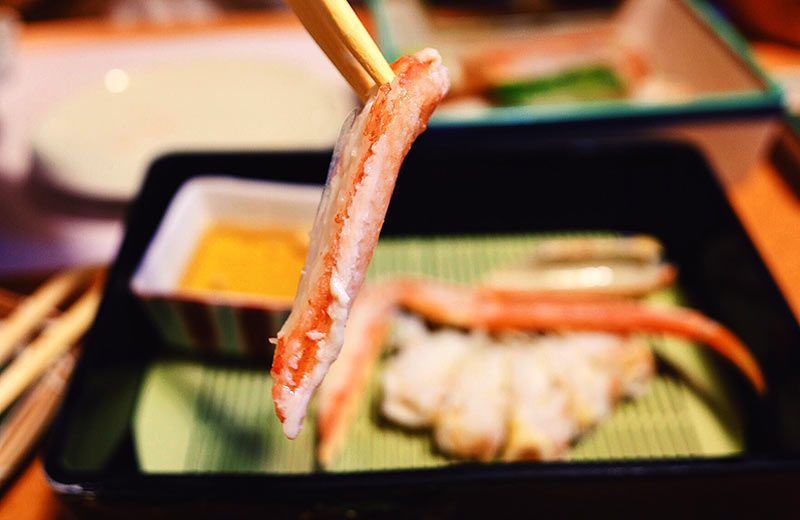 It was no regrets.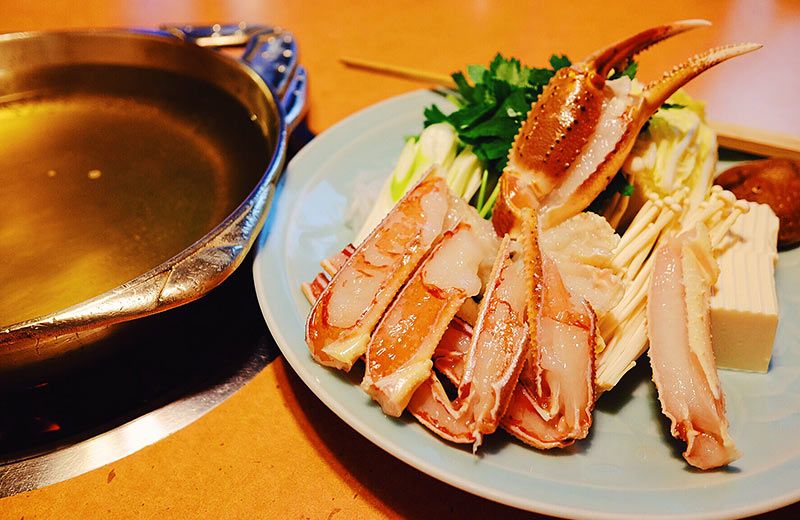 We ordered a set each (one assorted and one hotpot), both amounting to 12K yen in total but totally worth it.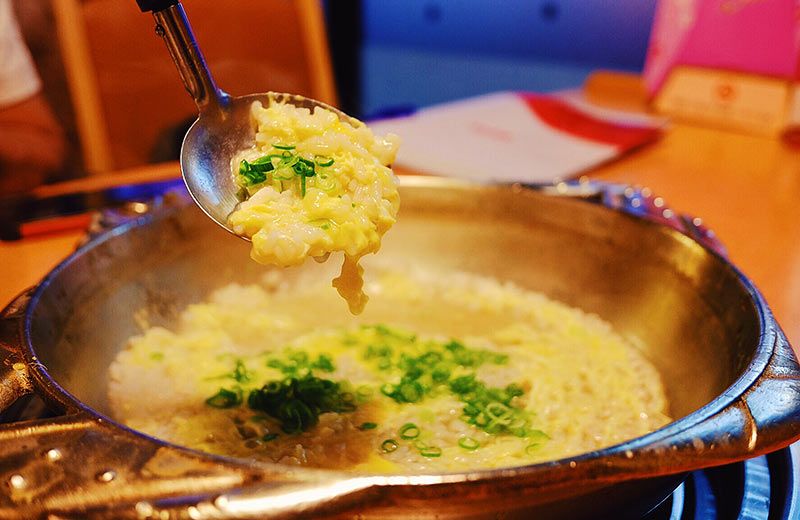 Everything was good – even the porridge finale created with our leftover crab soup 🙂