It's the Universal Studios Japan ユニバーサル・スタジオ・ジャパン day, and also the most expensive day ever 'cos of the tickets – 14K yen per pax including express pass to Japan attractions.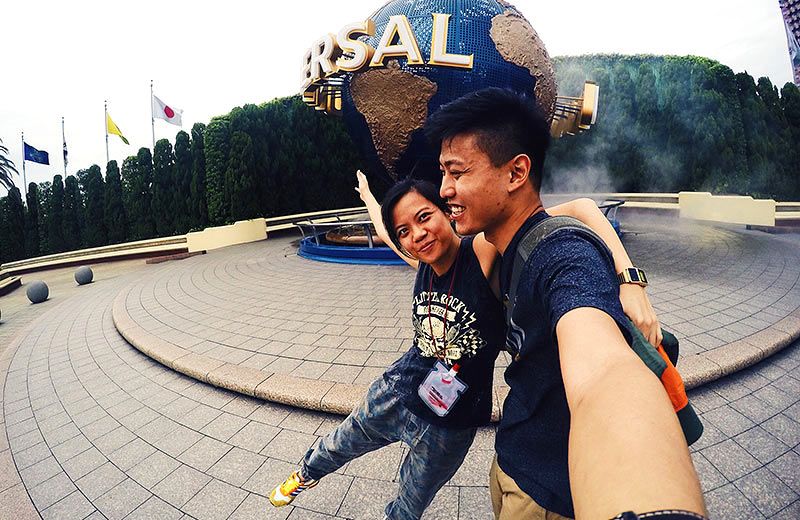 Same globe, different place.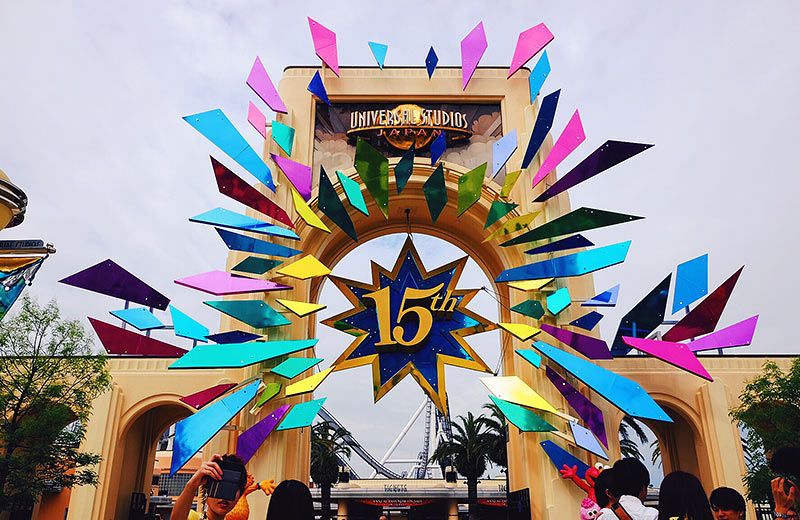 Their 15th year anniversary.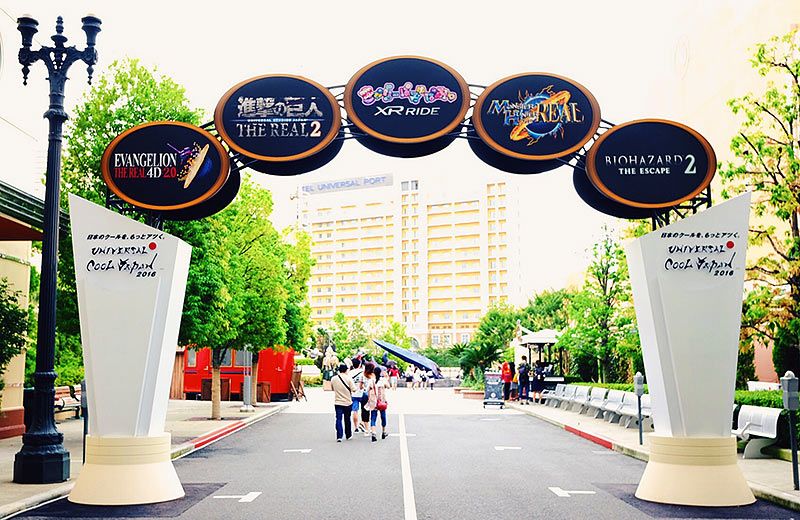 Their Japanese attractions change every season, but we didn't know most of them are actually 4D rides. Loti was still super excited to see them 'cos he otaku (hahaha) while I just followed blindly.
The express pass had a specific time slot for us to follow so all the express pass people don't jam up the rides at one go. So smart hor.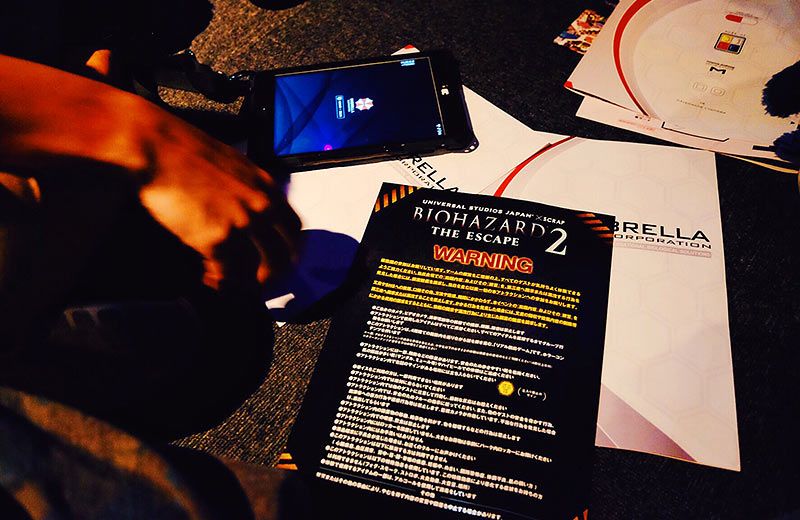 Our first stop was Biohazard 2, which was like an escape hunt game. We got teamed up with a Macau couple, and because it's a huge attraction, we had to wait for half an hour until everyone got into their teams. The intro skit also took fucking long but it was pretty exciting though everything was acted out in Japanese.
The escape game, which involved solving lots of puzzles while zombies come scaring you, lasted for an hour. Loti and my bladders were about to explode by the time the game ended, but we still had to sit through another half an hour of Japanese acting to reveal the solutions of the different puzzles. Anyhow, we got a few puzzles right but were nowhere close to completion.
After finally relieving our bladders, Loti and I quickly ran off to catch the US rides – Spiderman and Terminator. Not bad!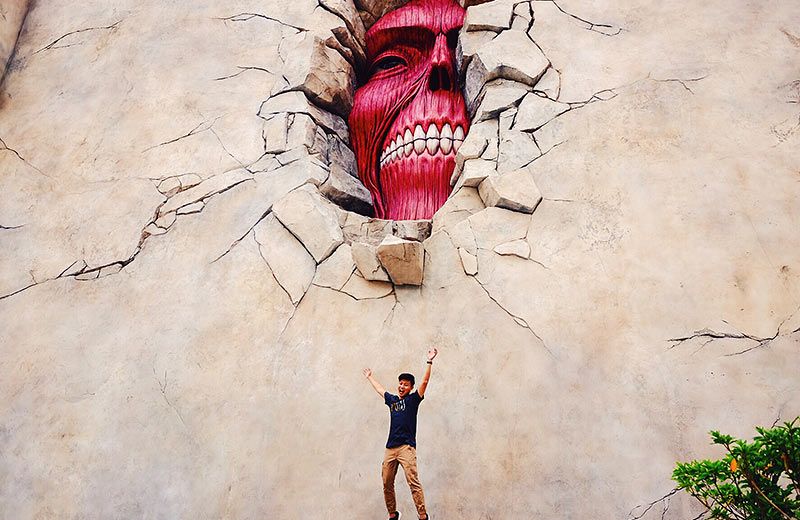 Japanese Attack of the Titans next in line. A 4D ride where it was ??? to me.
Super hungry after but we didn't had much time until the next ride.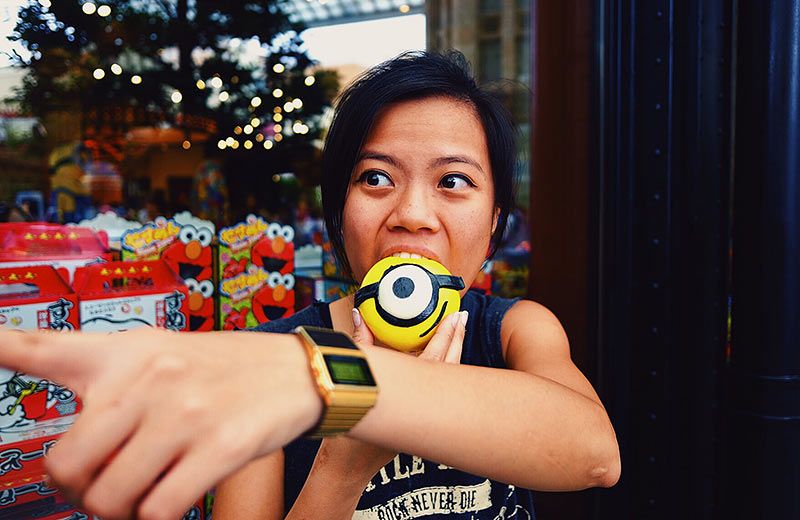 We could only afford to munch on minion looking char siew bun for 500 yen.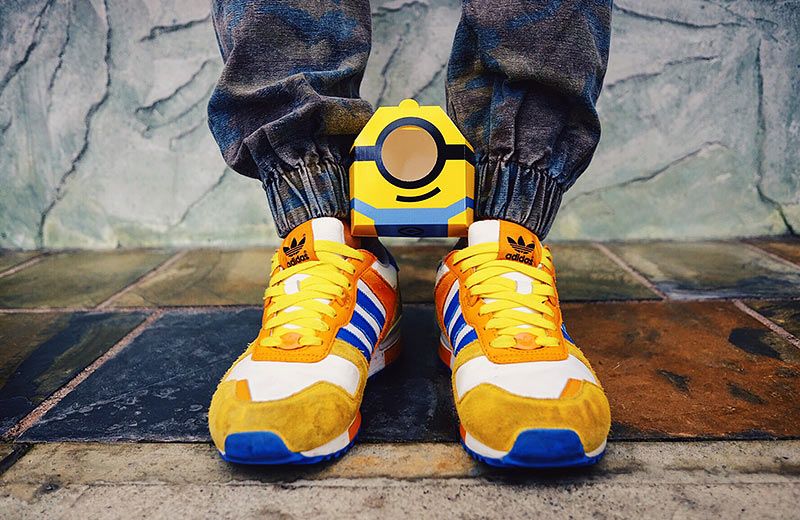 Minion found its shoes.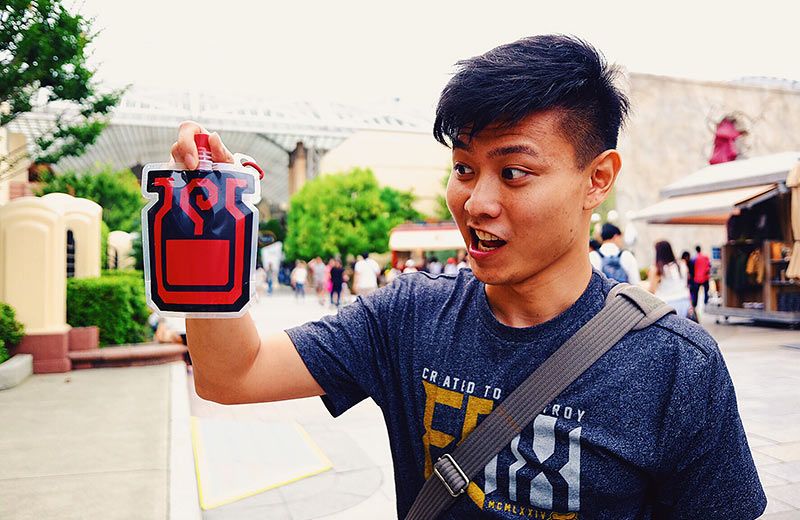 Express pass ticket holders could redeem a Monster Hunter jelly drink for free.
After a cutsie Kyary Pamyu Pamyu roller coaster ride incorporated with virtual reality (which was the most exciting one among the Japanese attractions), we were off to our last 4D ride..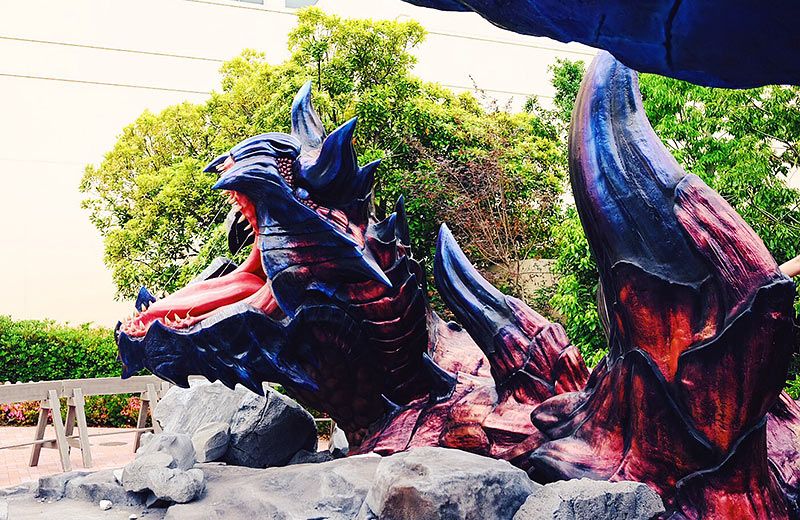 Neon Genesis Evangelion. And I fell asleep.
So after completing all the Japanese attractions, we concluded that paying a high price for their express pass was not worth it at all. Go express for the US attractions more wu hua.
Next was The (highly raved) Wizarding World of Harry Potter.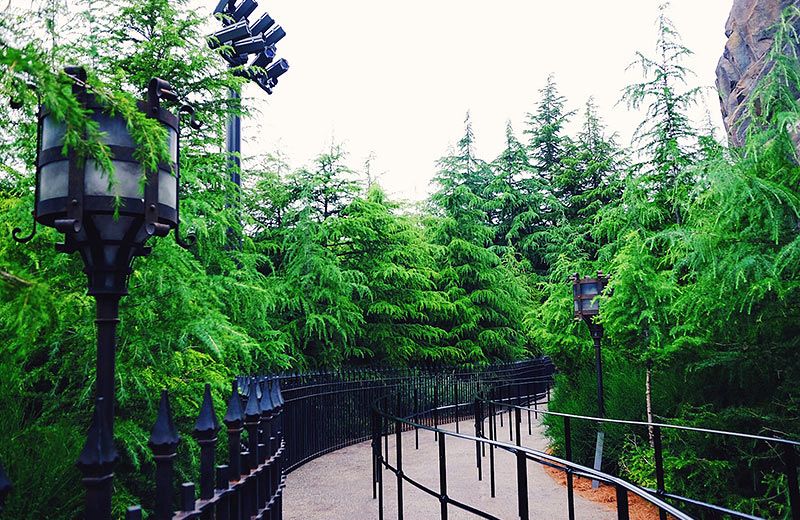 And the moment we stepped in, I could see why it was.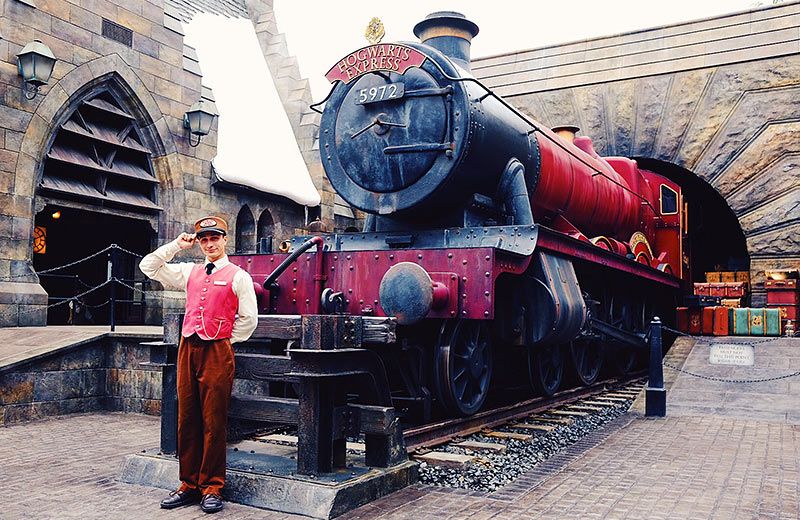 The Howgwart Train!
Okay, honestly I'm no Harry Potter fan and I won't act like I know shit, but everything was really impressive.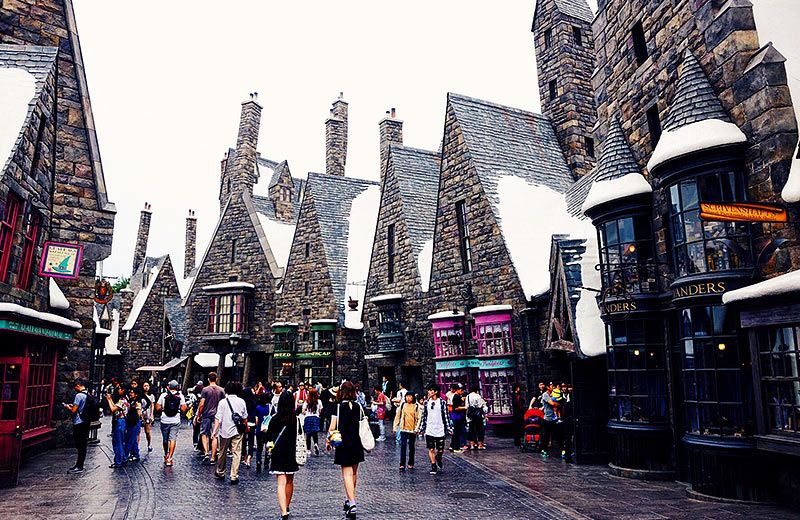 The whole town got so much feels.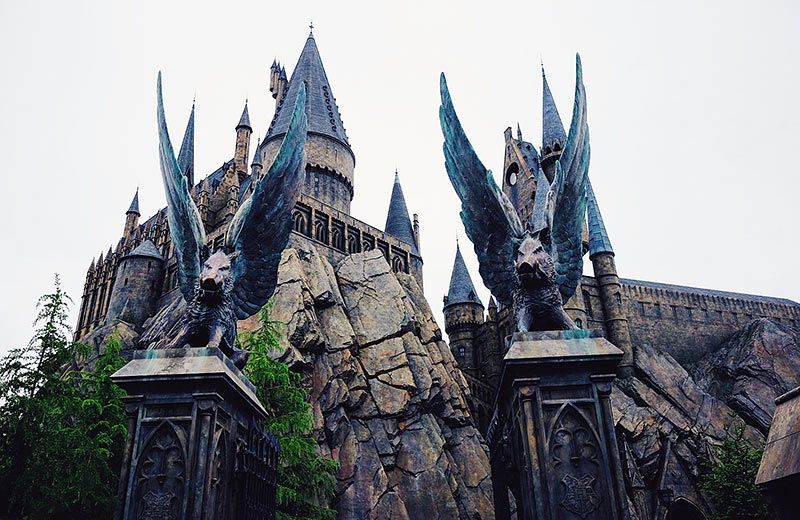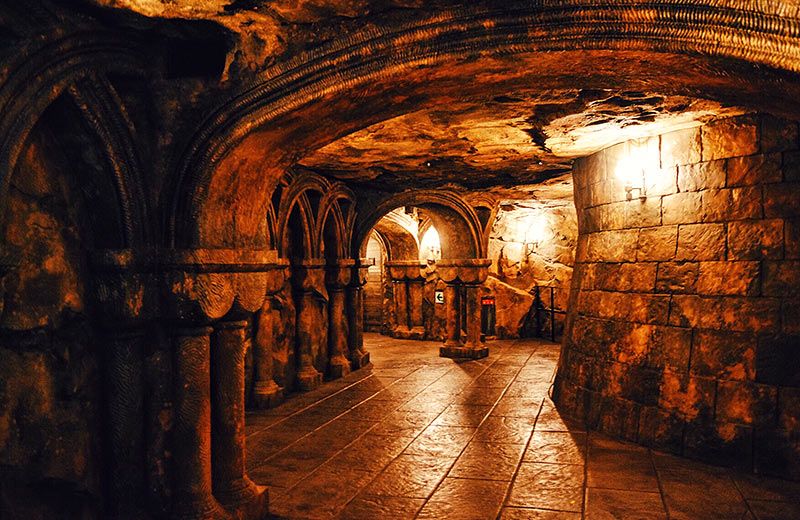 Their Harry Potter And The Forbidden Journey ride was really really nice. The best in USJ in fact (among the ones we tried).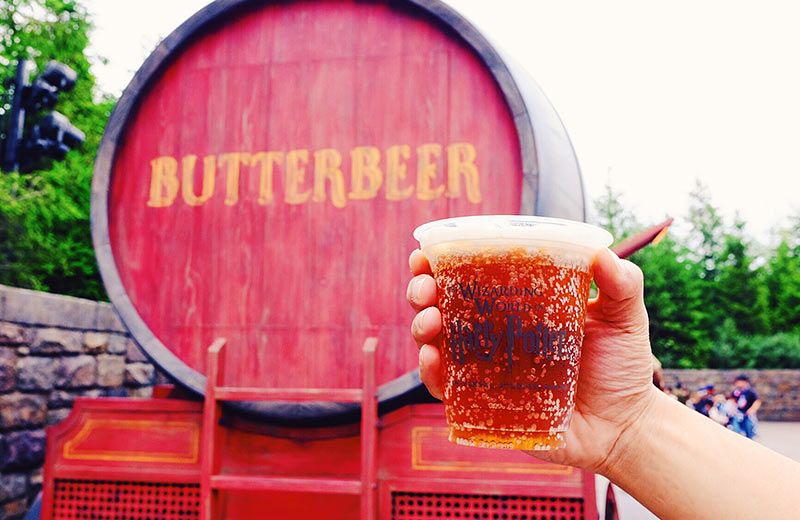 The must-drink butterbeer.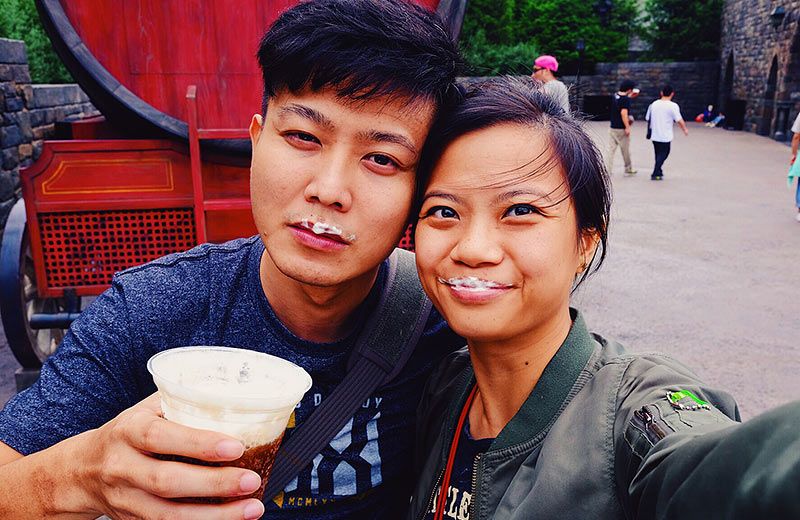 No alcohol. Just sweet buttery goodness 🙂
We had fun walking through their town with all the spell casting stuffs.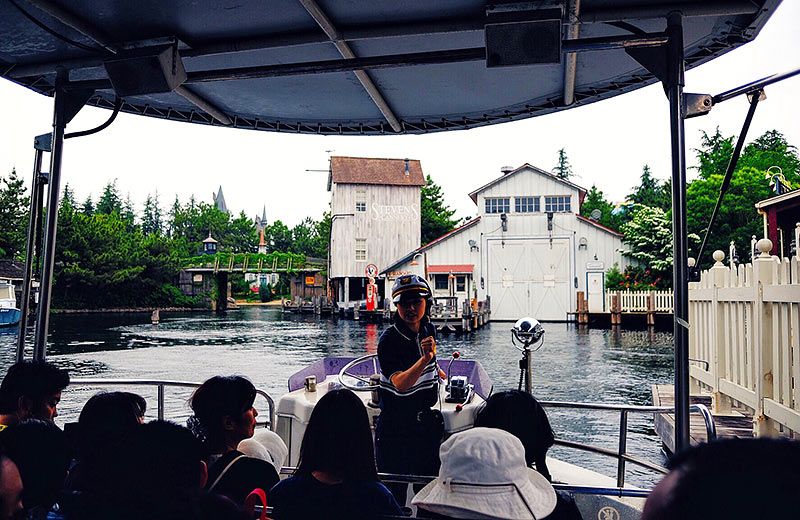 Still had some time when we left Harry Potter, so we went for The Jaws ride. Pretty cool.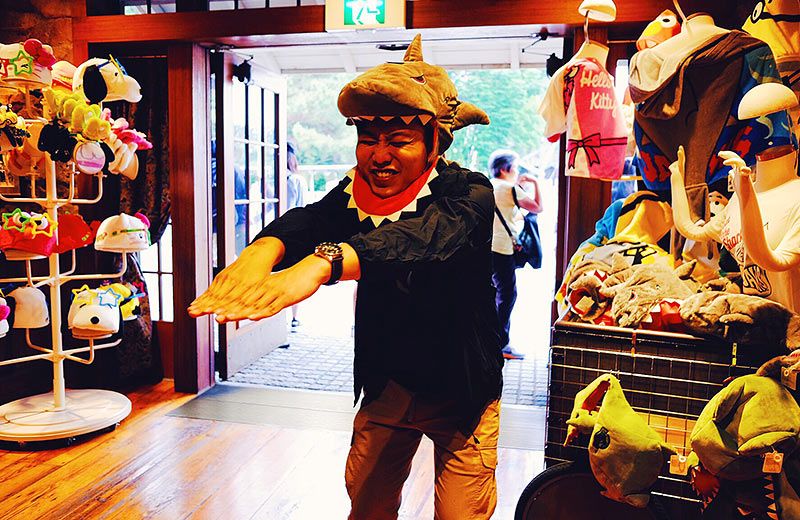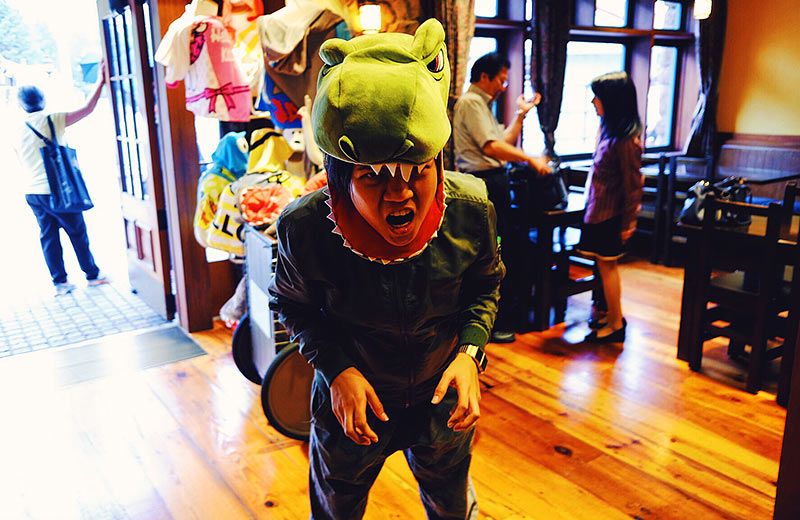 Pretended to be some shark and dino after.
Rain started to pour soon, and it was time we left the theme park.
We had been hungry for the whole day but unwilling to pay for overpriced meals in USJ, so we had instant noodles while standing outside Lawson after exiting.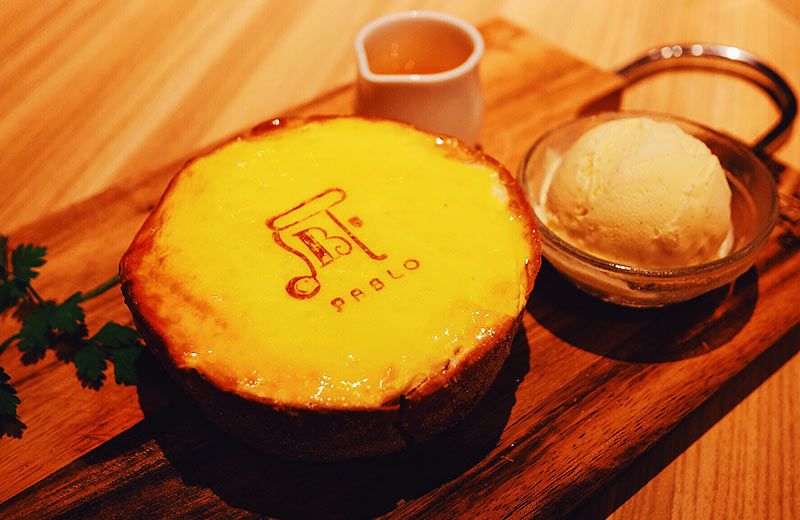 Dessert was my long awaited Pablo! Oozing cheese tart that people had been telling me, and it was very very legit (though I felt a bit cheated by the oozing part).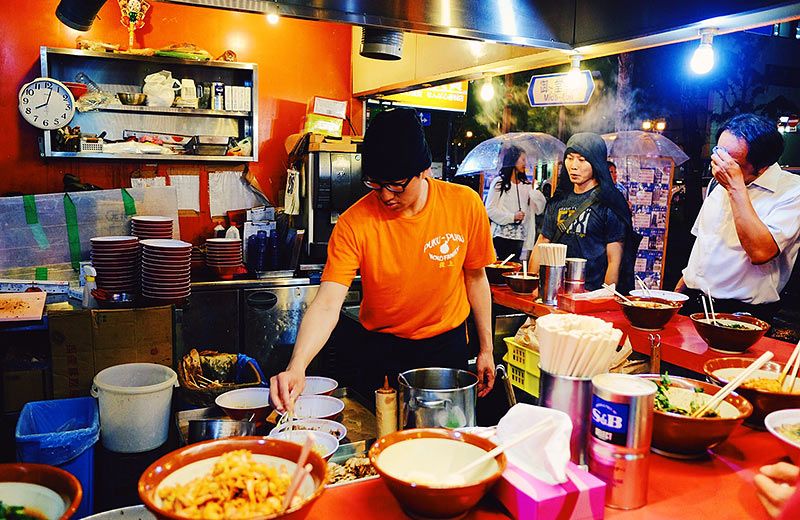 Hungry Loti was tempted by a standing up ramen stall we passed by the day before, and he made a trip back there. Perfect for the rainy weather.