A day of all the effing good food, at the expense of my poor throat.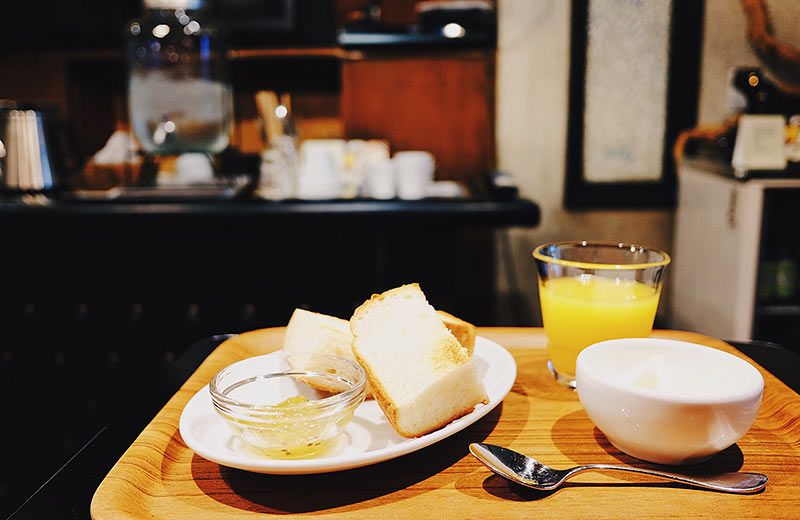 Started off with having a homemade breakfast at our hostel.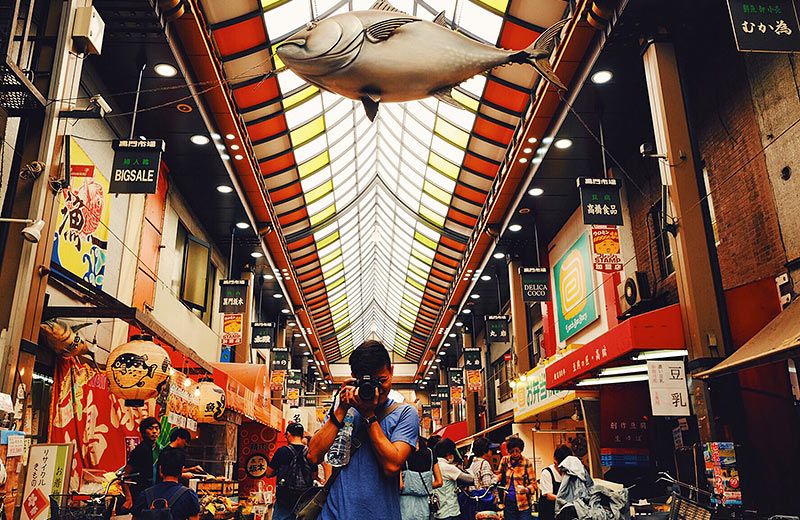 Then Loti and I were off to Kuromon Ichiba Market 黒門市場.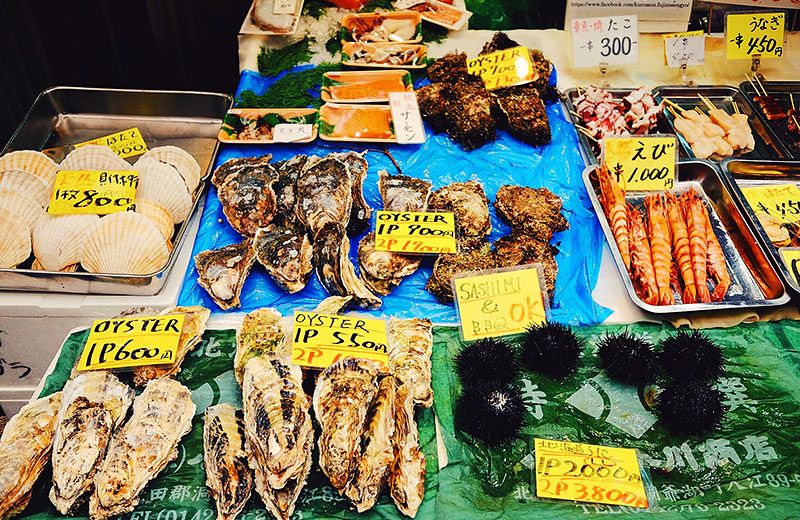 I was feeling way under the weather, but OMG look at this seafood heaven! Tell me how to resist!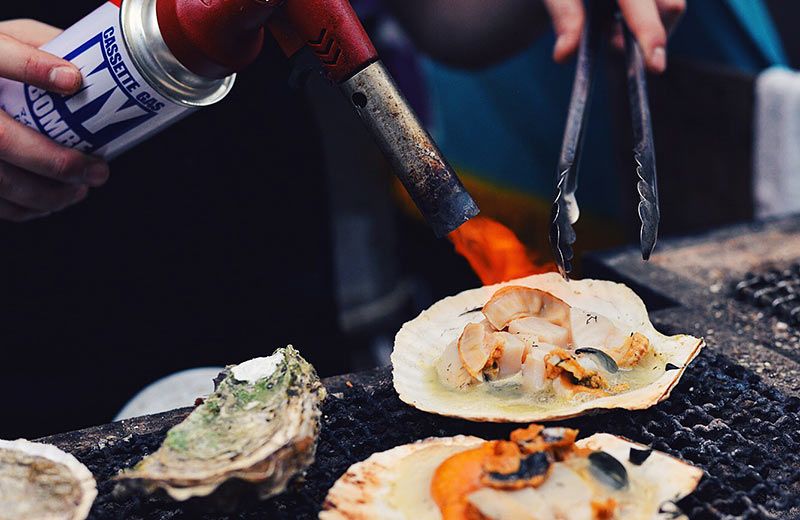 With delicious BBQ scallops..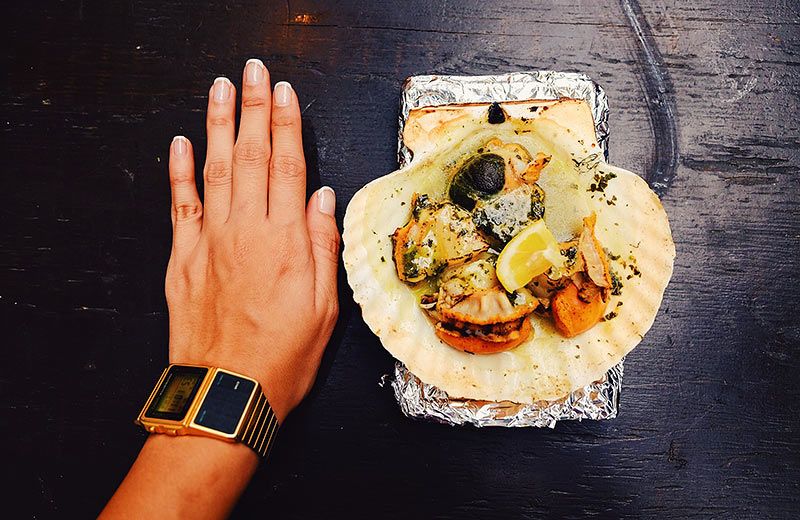 ..bigger than my hand!
Nice but toxic. I bought flu med and sore throat spray there and begun using them immediately.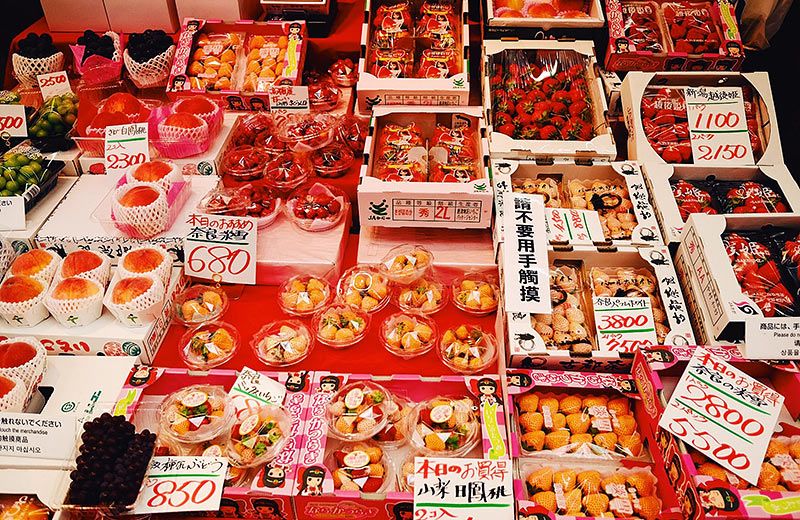 It was also a fruits heaven.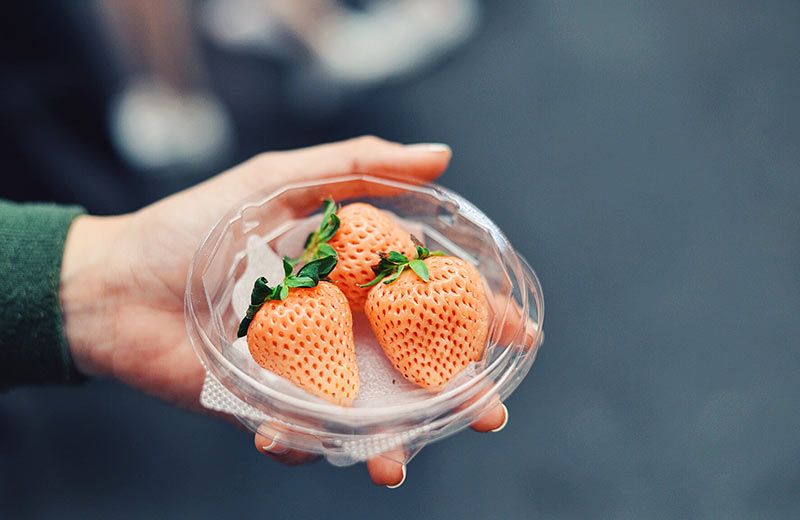 Expensive white strawberries which taste like normal strawberries but less sour.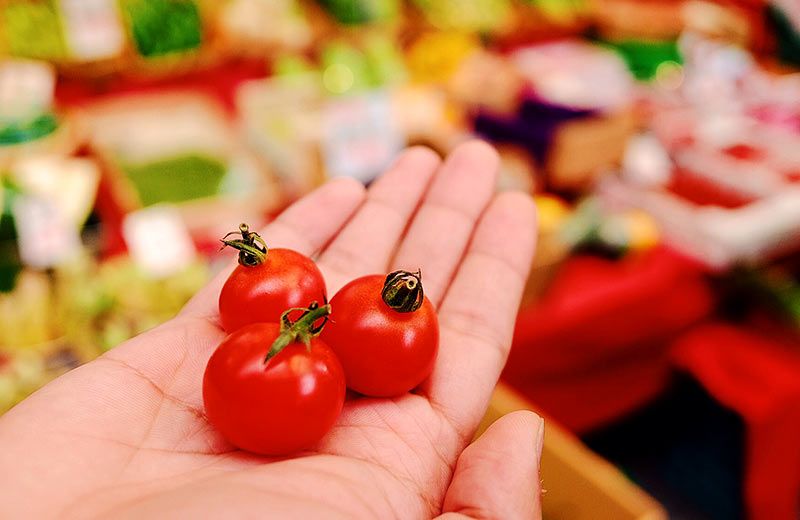 Expensive cherry tomatoes that were uber sweet.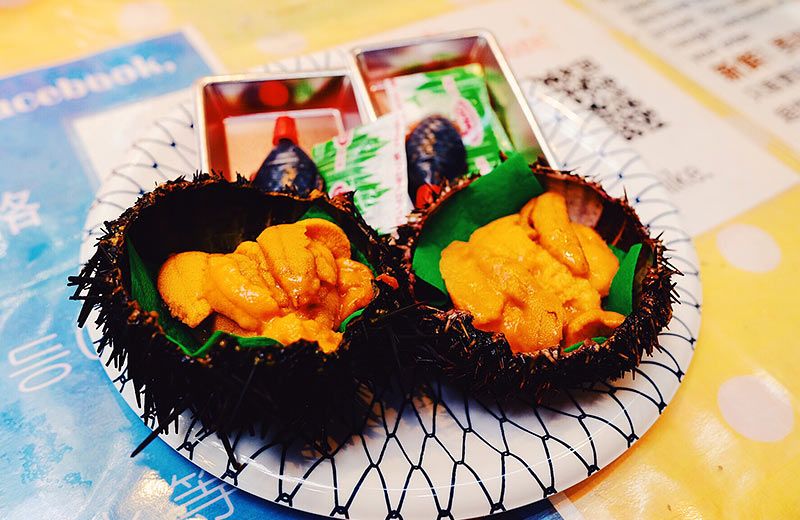 Creamy and yummy urchin!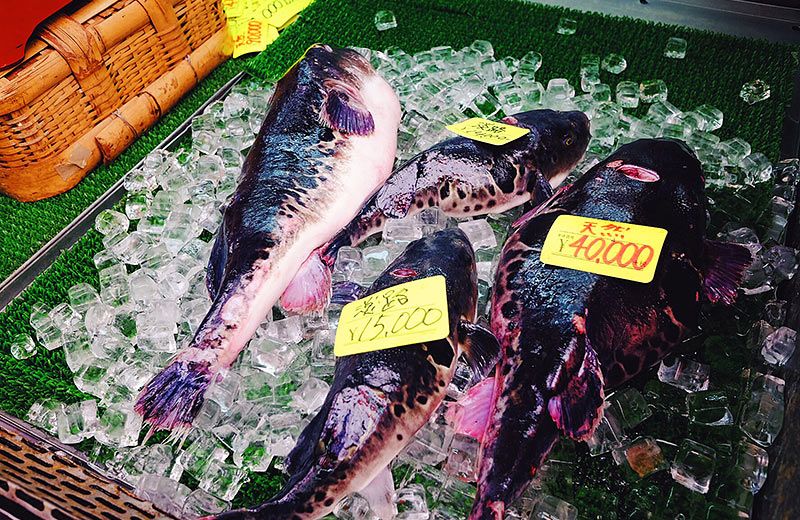 Fresh puffer.
Basically everything in Kuromon Market was pretty good but expensive because there were more tourists than anything, especially the ah tiongs. Also, I had experienced the most disgusting public toilet in Japan here, with shit splatters around the bowl. What an appetite killer LOL sorry.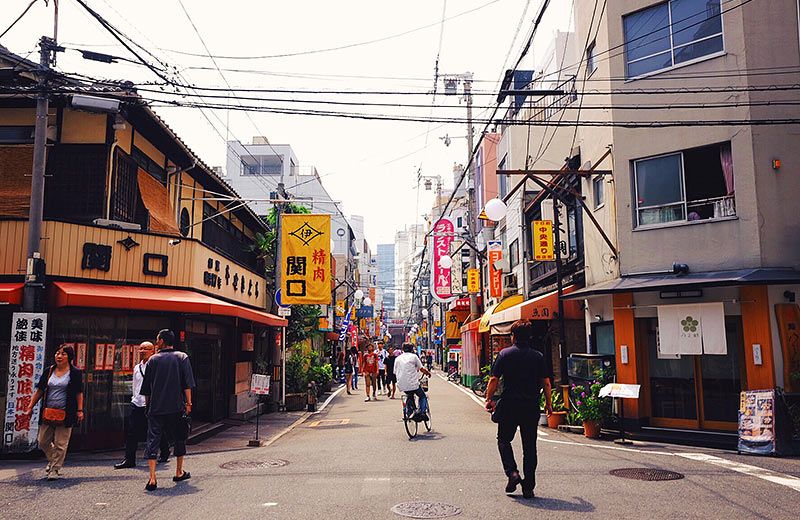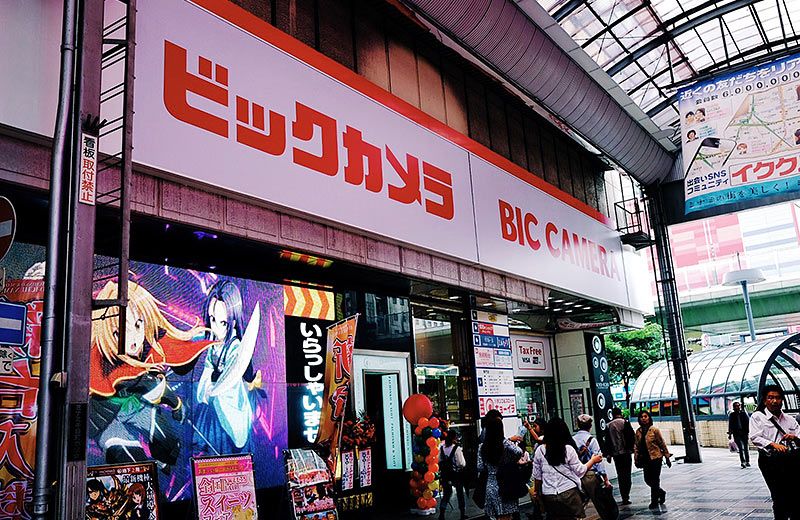 Walked to BIC Camera store (which sells everything), and we parted with most of our fortune there. Loti and I got a Seiko watch each that can only be found in Japan.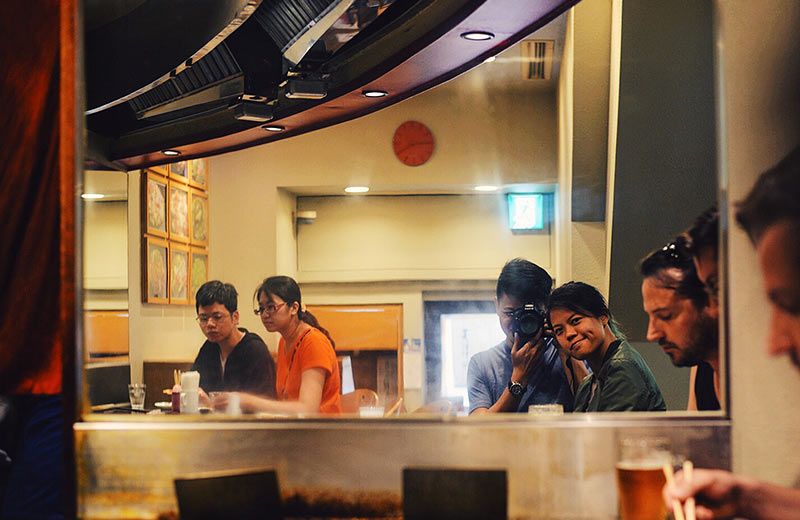 Walked to Mizuno, an Okonomiyaki restaurant, which seemed pretty popular.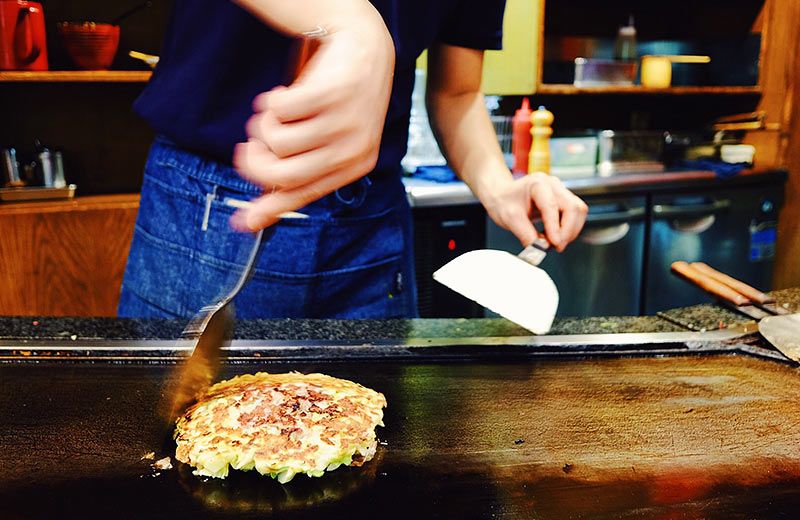 It was ok la. Still not a big fan.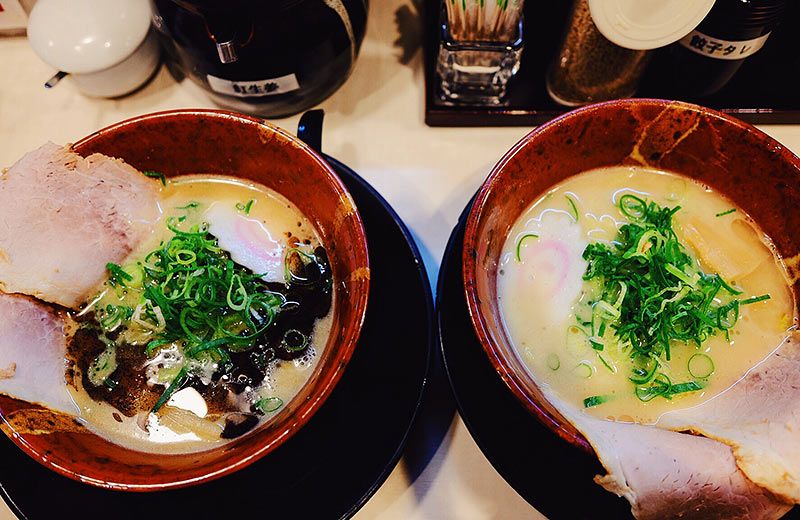 Another nearby ramen store that looked promising. (Actually all the ramen in Japan looked damn promising.)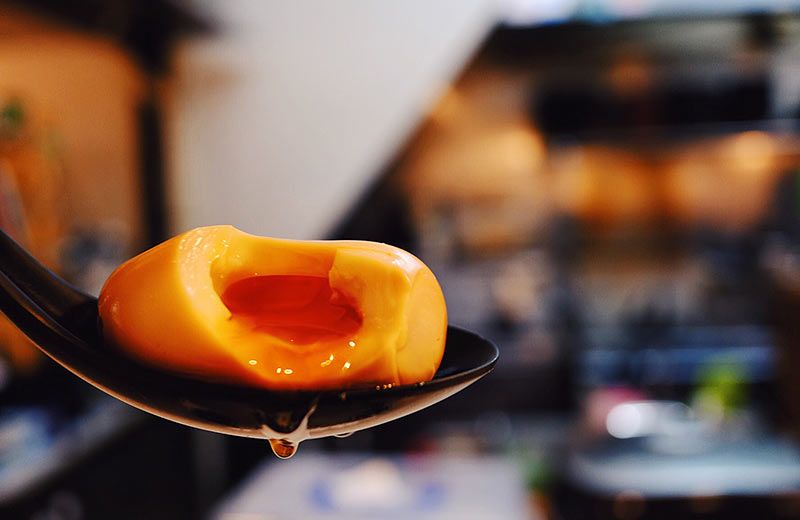 Egg that we could have gotten for free if we saw the promotional poster.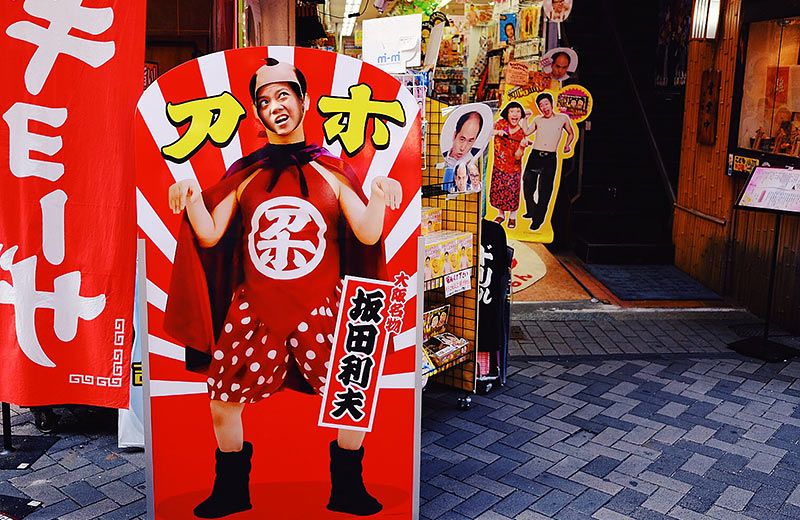 Ok not this poster lol.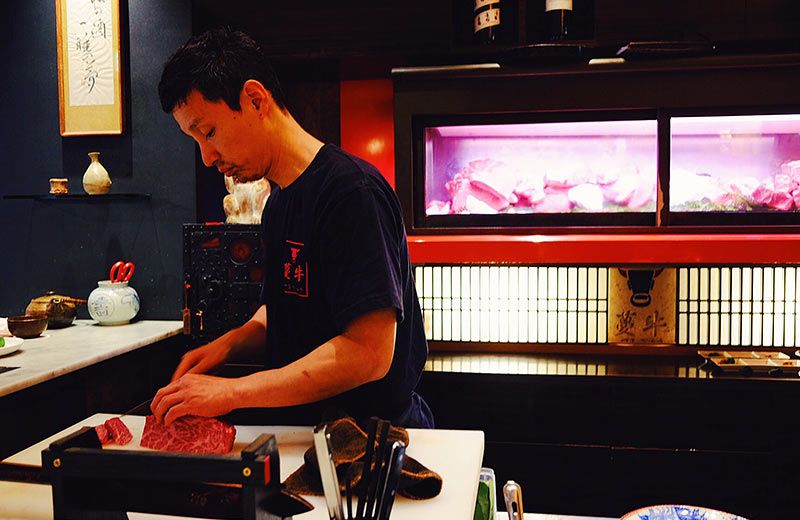 Dinner was at 蔓牛 つるぎゅう – a premium yakiniku restaurant that Loti found and wanted to give me a treat with his bonus money 😍
We got our hostel's staff to help us make a reservation the previous night and were assigned counter seats (the only seats left). And heng we reserved, 'cos all of the walk ins were rejected except for one pair of ang mohs who were told to come back in an hour's time.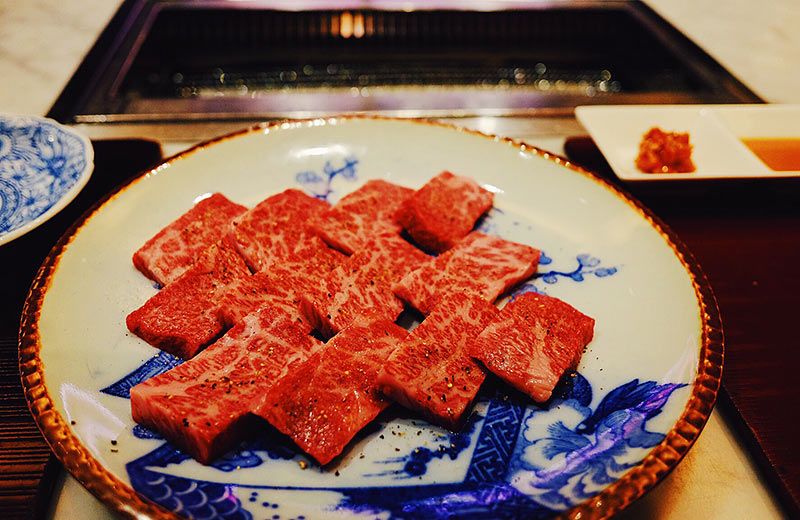 The toppest grade beef OMFGGGGG LOOK AT THAT MARBLING. It was really melt in your mouth kind.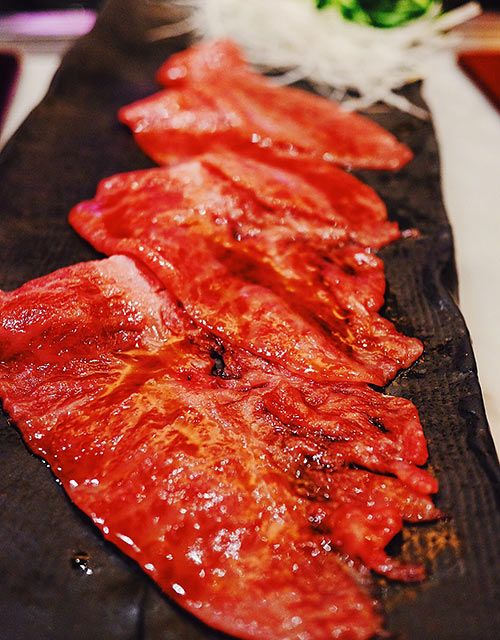 Another interesting beef which was used to wrap some onions after cooking, but both of us prefer the previous dish and whacked another portion of it. (Also not I pay ma hehehehe.)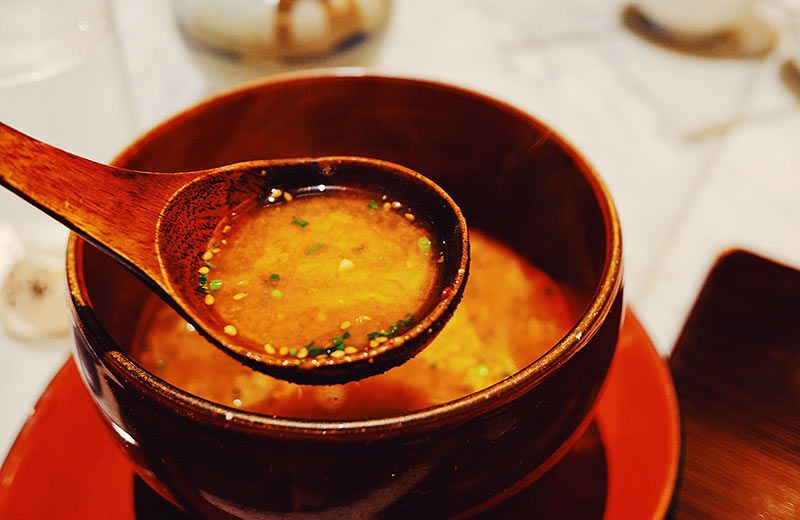 Power soup.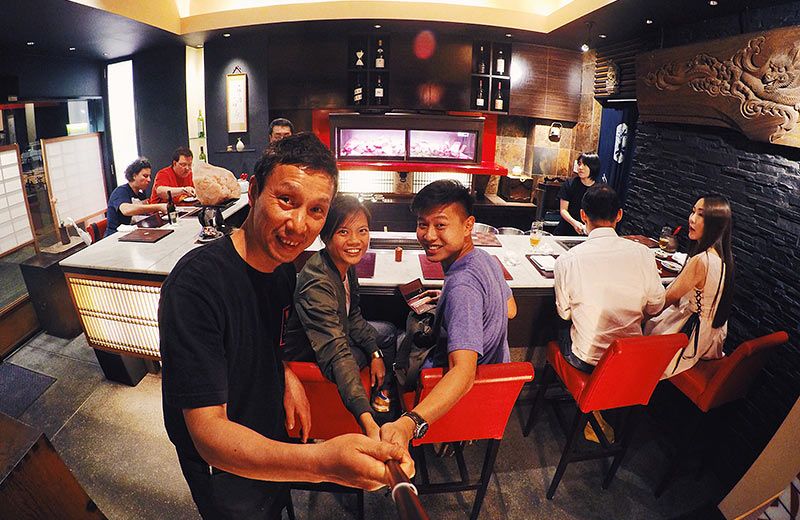 Wefie with the cool and composed chef whom was actually quite friendly.
We had a great meal. RIP, my (already sore) throat.