All hell broke loose. I got really really sick – flu, fucking painful sore throat, and slight fever.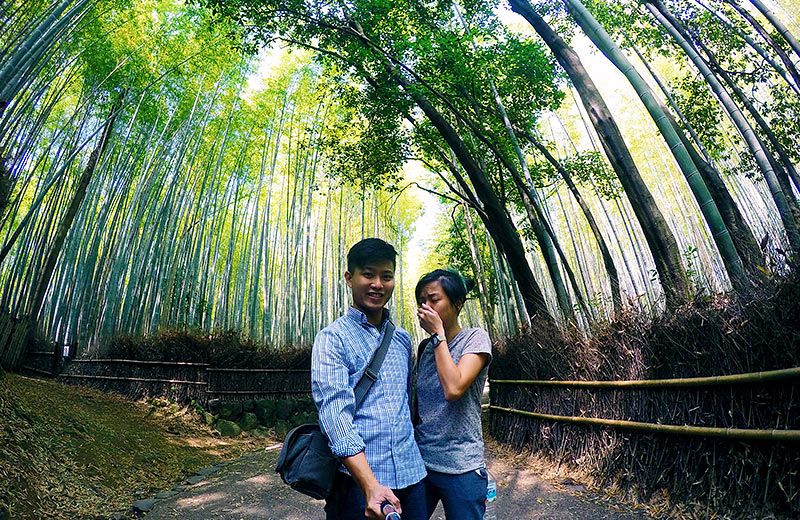 Yes, that was a sneeze caught in action.
But Loti still dragged me to Arashiyama Bamboo Forest 嵐山竹林 anyway. Dunno is this a honeymoon or torturemoon lol.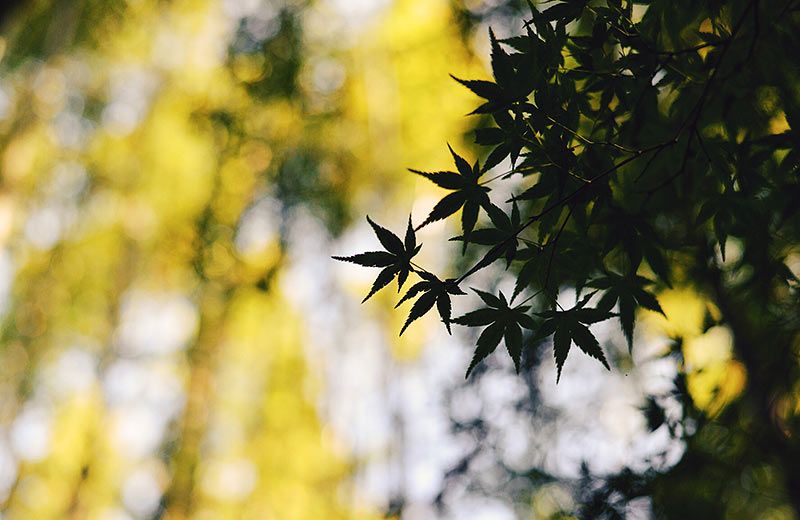 It was really pretty though.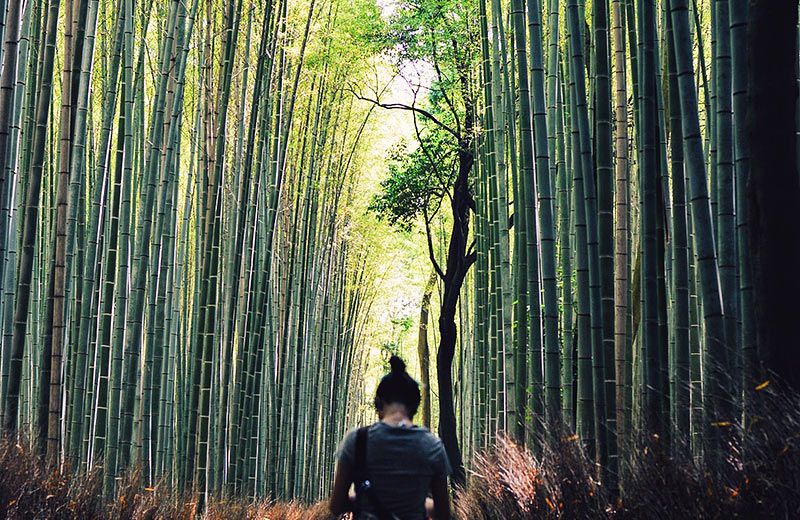 The last Samurai hahaha.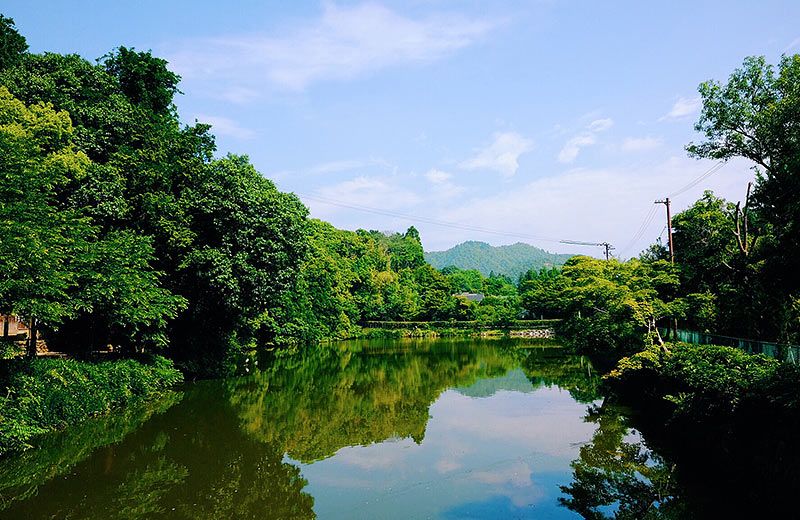 Wild flowers.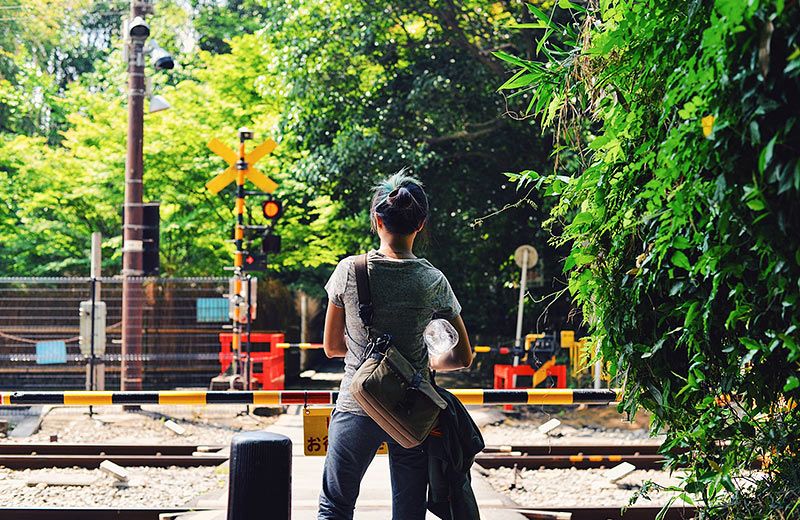 Random udon for a quick bite.
Then we went to Kyoto Station 京都駅 which was super beeezeeee.
In a sea of humans.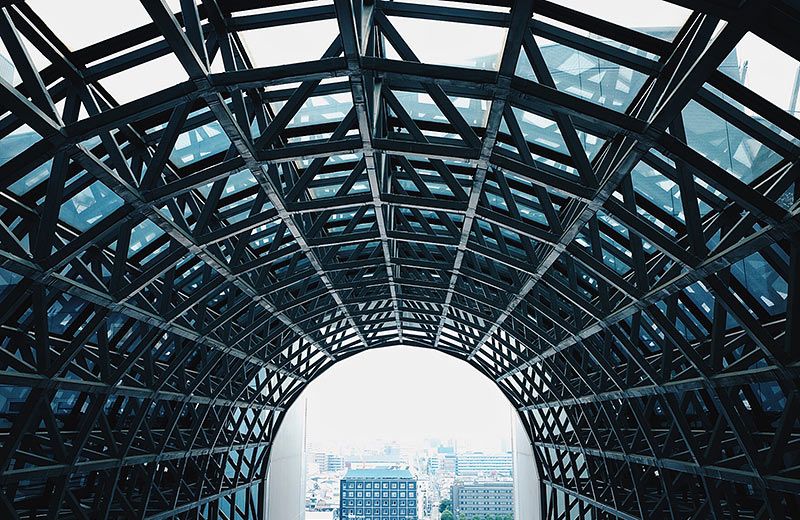 We went up to the skyway.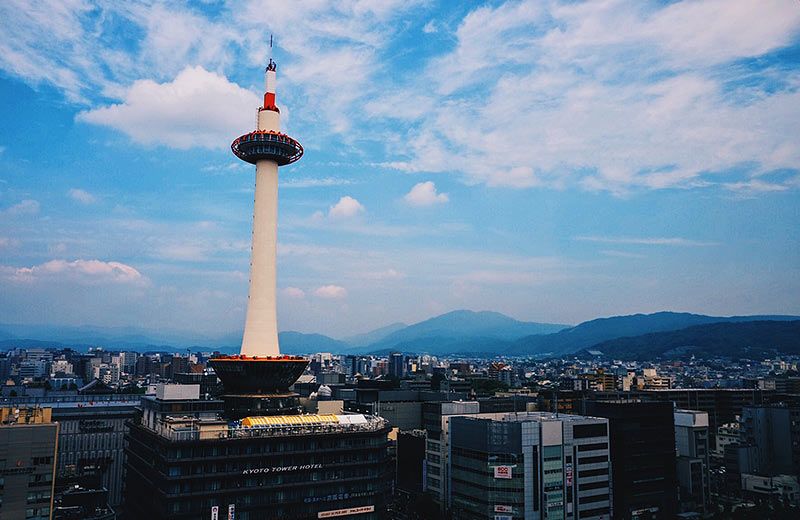 There was a clear view of the Kyoto Tower! It was a free and good vantage point to see the city.
Ramen for lunch. Loti and I chose a stall with no queue but a group of ah tiongs tried to cut our turn by shoving their fingers onto the vending machine. Lao niang told them off. Angry.
Bought big juicy grapes from the supermarket back to our hostel as a snack. Then we crashed for an afternoon nap.
Woke up in the evening and traveled to Sanjo 三条 area.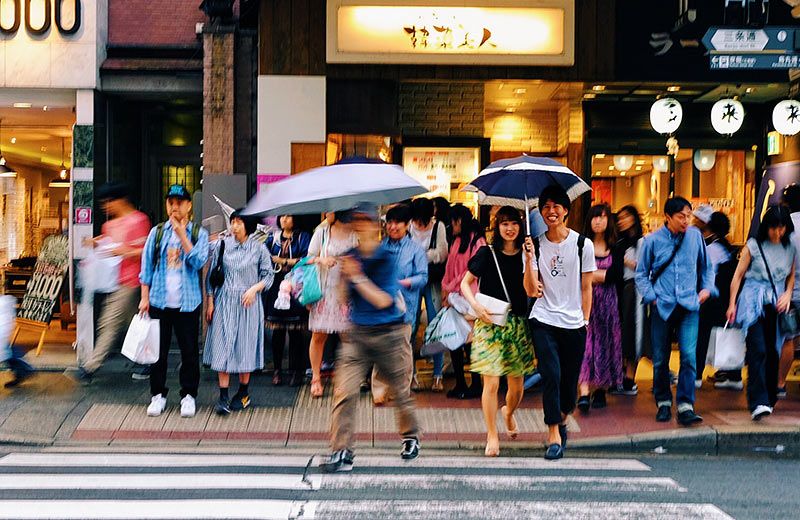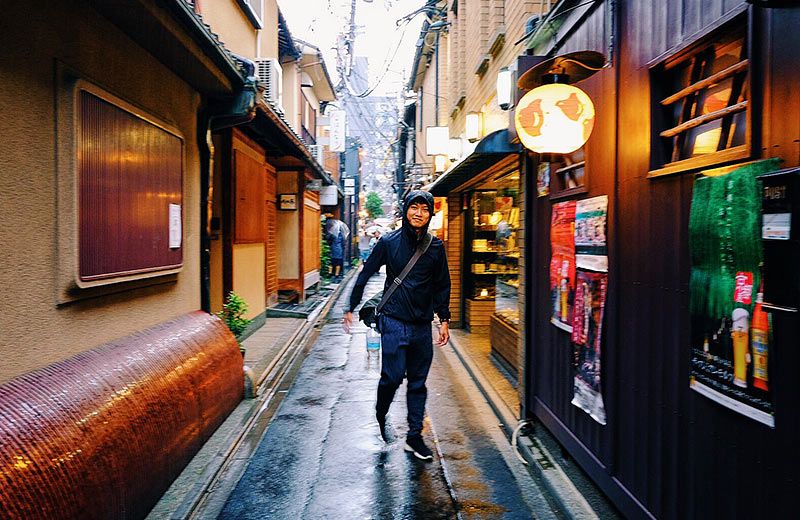 Five minutes of stepping foot into Pontocho 先斗町, it started pouring.
After passing by rows of restaurants in the rain, we stumbled upon a soba one which looked pretty okay so we entered. Desperate for shelter still so picky lol.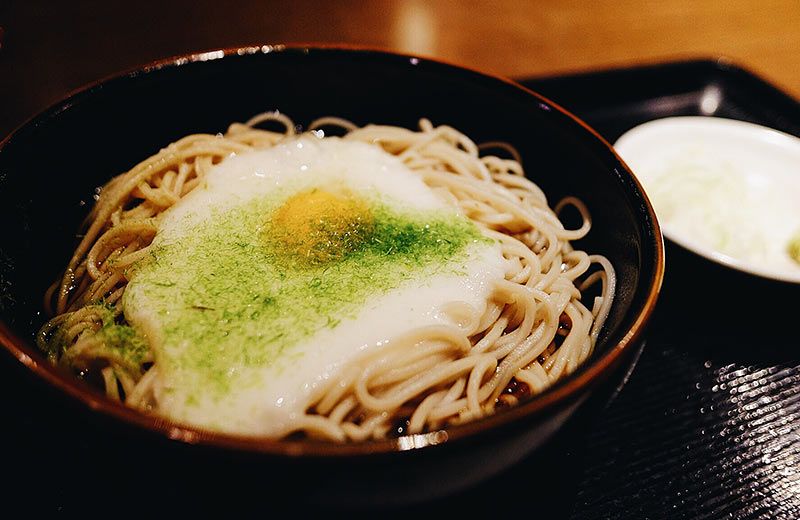 We weren't expecting much from this Ukiya うきや place, but OMFG, their buckwheat soba is out of this world! SUPER YUMMY LEI! Loti and I loved it to bits. Dunno why the restaurant was quite empty though.
Rain got smaller and we went out to walk. Spot the cute Japanese girl in her mini kimono.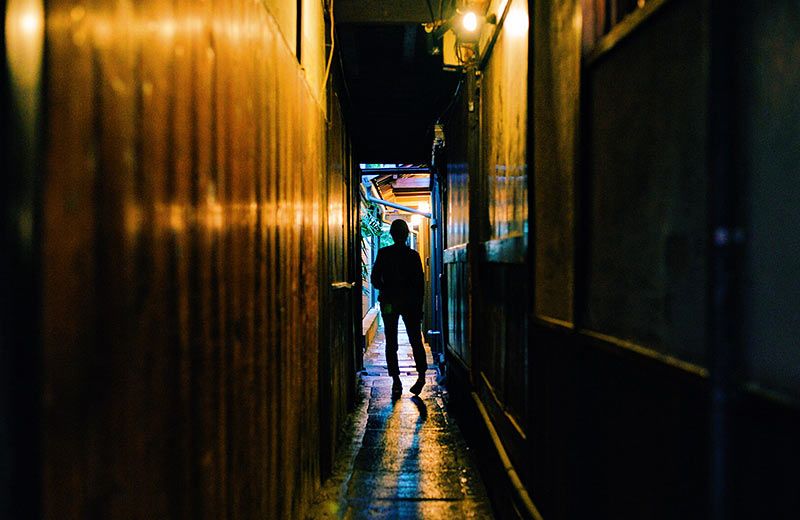 End of my sickly day. Returned to our 狗窝 to crash some more.