Our last day in Kyoto was a pretty chill one. Prolly 'cos Loti had fallen ill too hahaha.
We spent the entire morning sleeping our sickness away.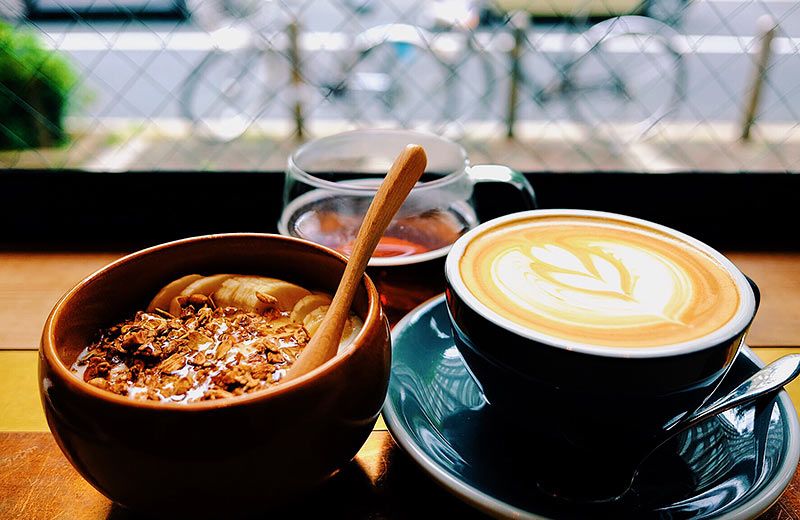 Woke up just in time to check out and have breakfast at our hostel. They ran out of chai latte so I had to pay for overpriced black tea 🙁
Took it slow. Went to Kyoto Station to lock our baggage.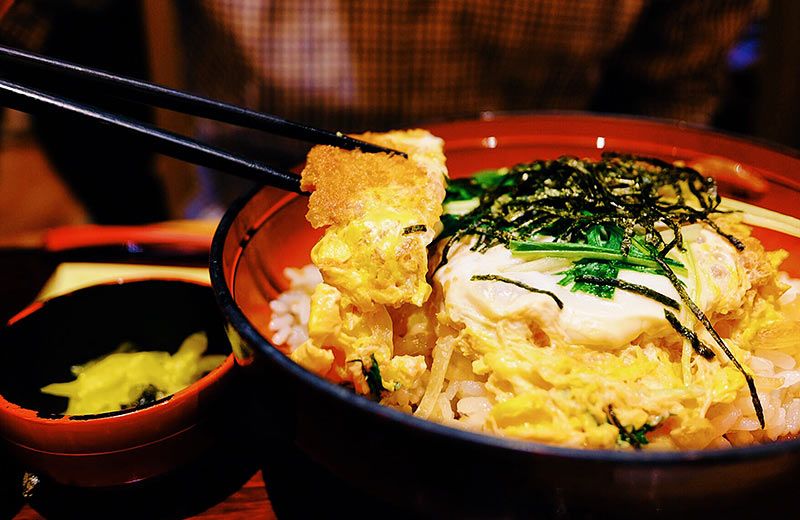 And then lunch.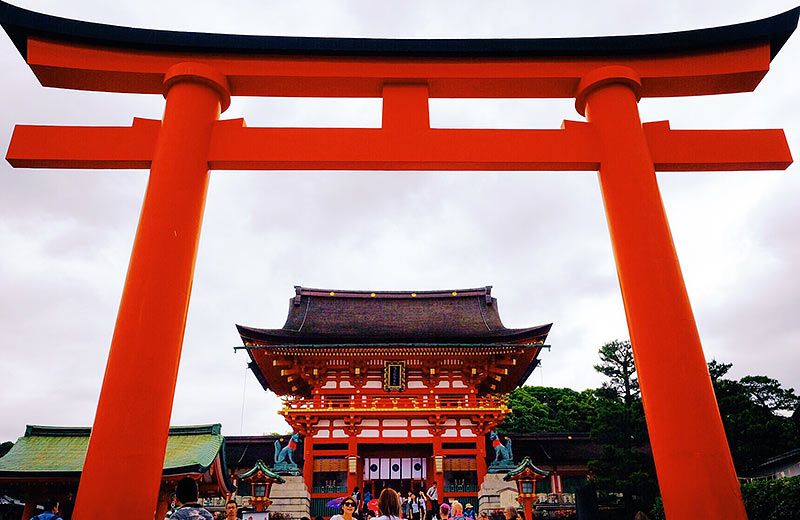 Fushimi Inari 伏見稲荷大社, here we come!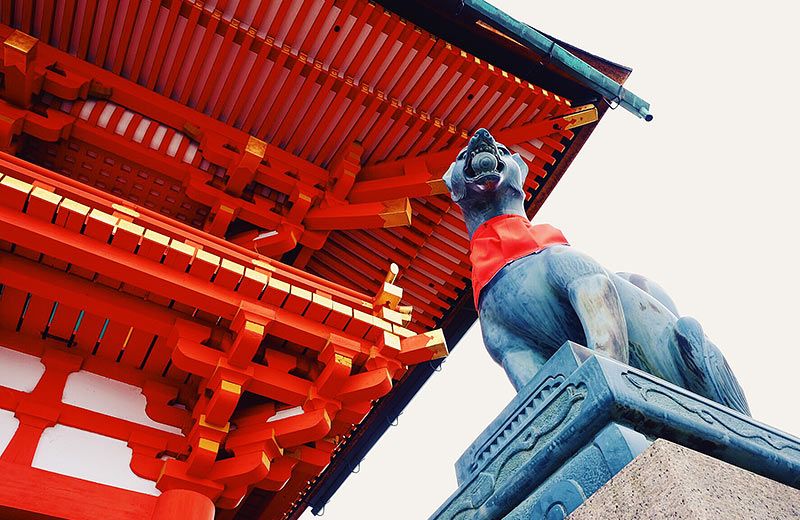 It used to be less less less crowded when I visited three years ago. Now, it's just exploding with tourists.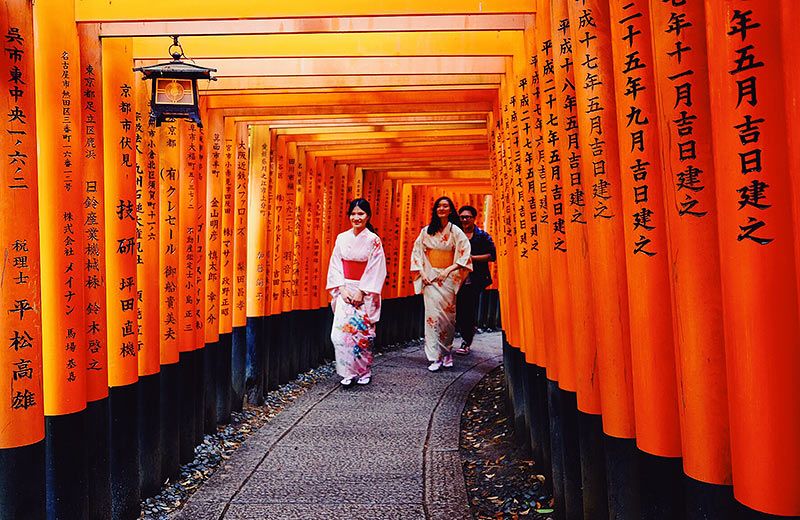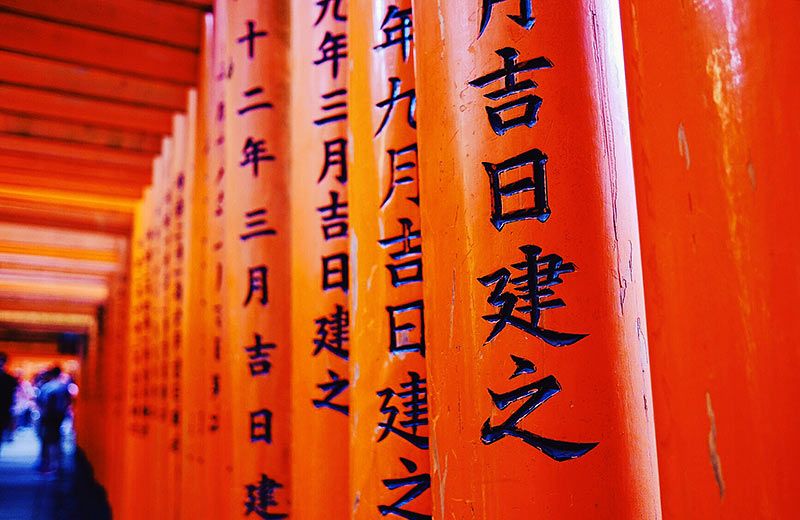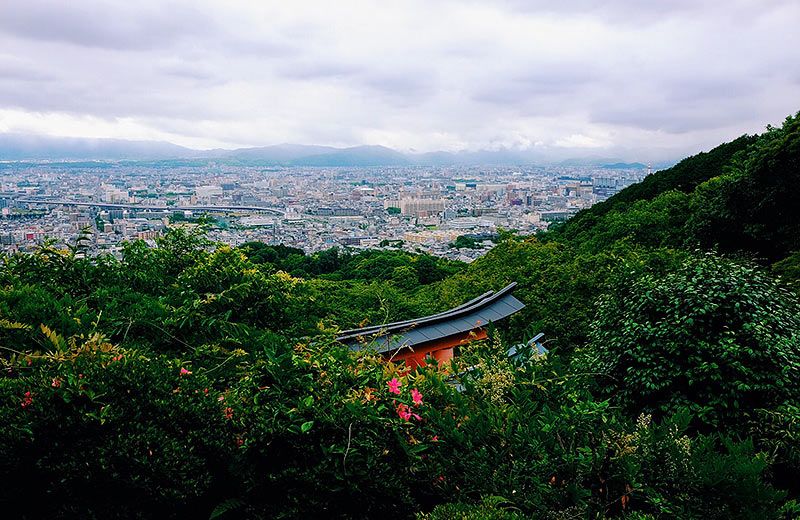 We reached mid-mountain!
That was the point where I stopped to u-turn during my previous visit. Wanting to push it further this time, Loti and I pressed on for another 873873 steps to get to the top.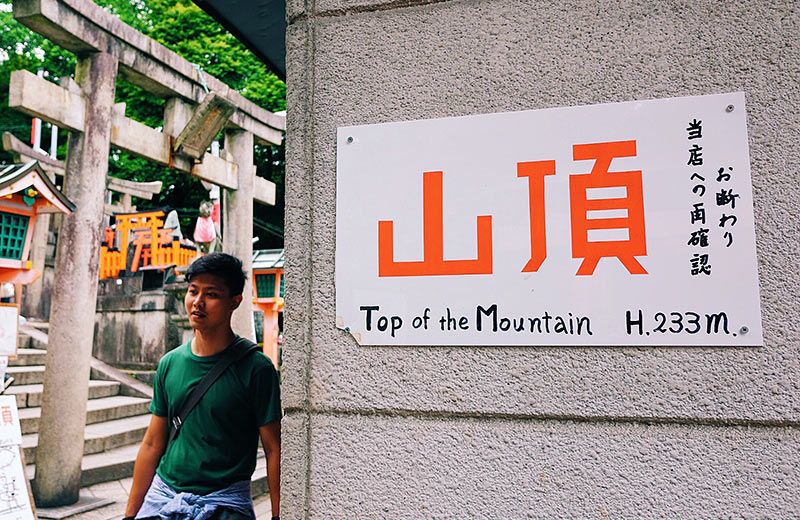 And welcome to the top of Fushimi Inari.. with no view.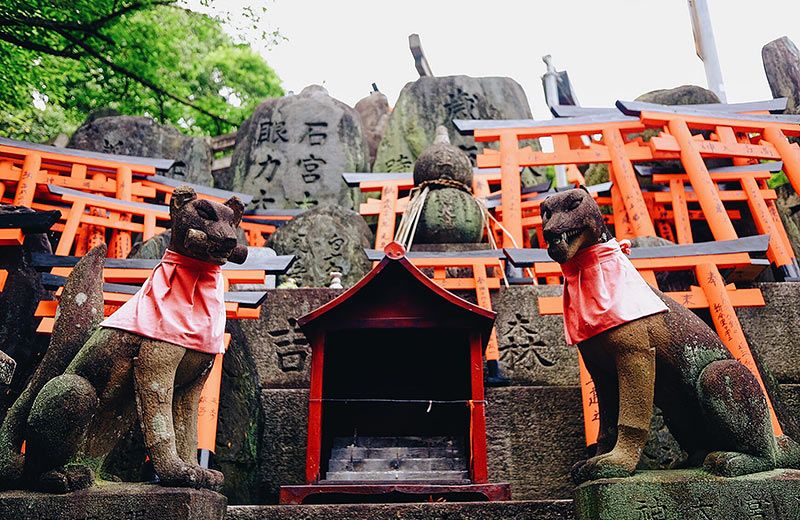 All they had was more temply stuffs.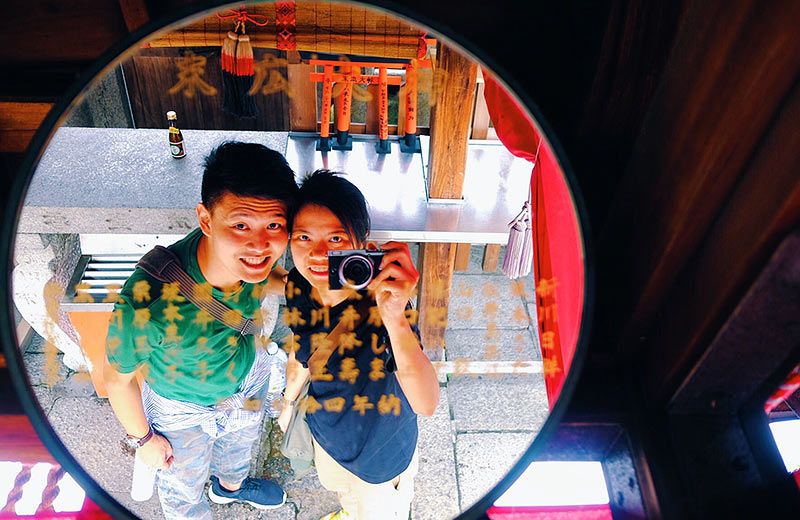 And a mirror for us to take wefie.
Meh. Disappointing.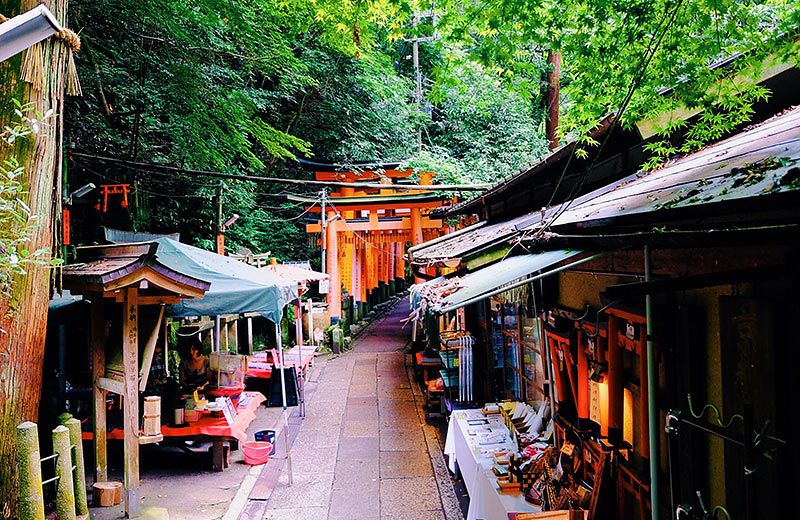 So we went back to the mid-mountain where there was a restaurant to savour some food and scenery.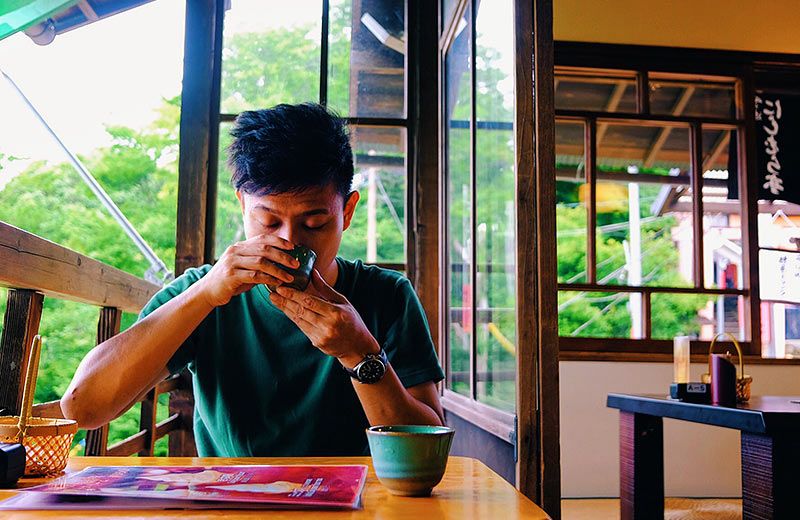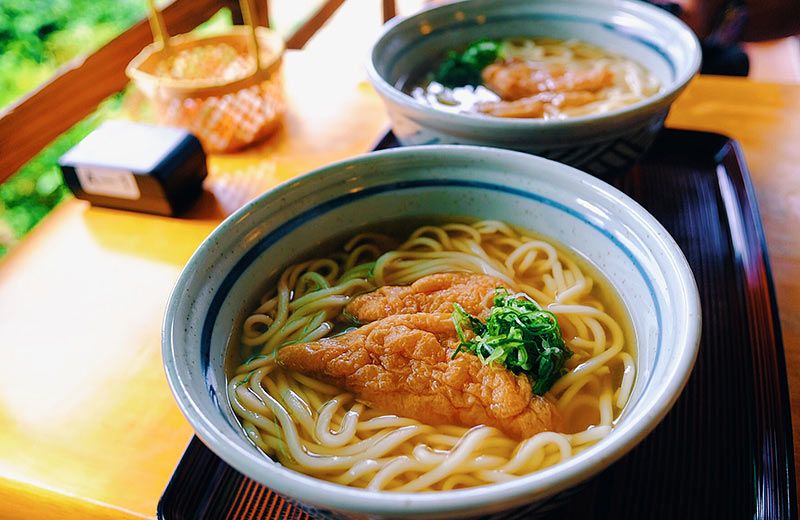 Simple but yummy udon.
Next was back to Sanjo 三条 area, where it rained on us the previous day.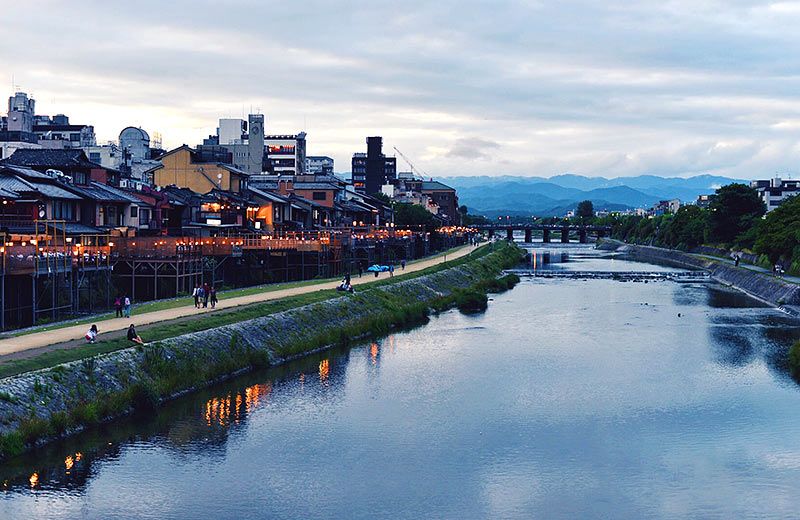 Chio river view.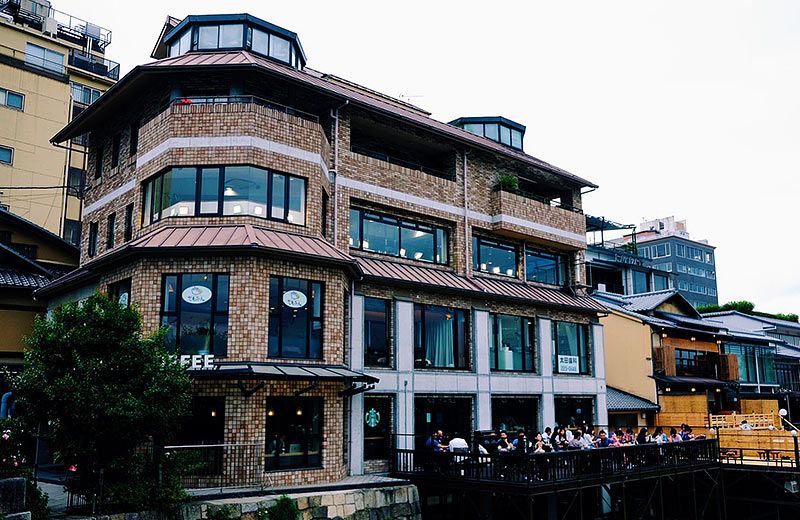 With a Starbucks sitting next to it.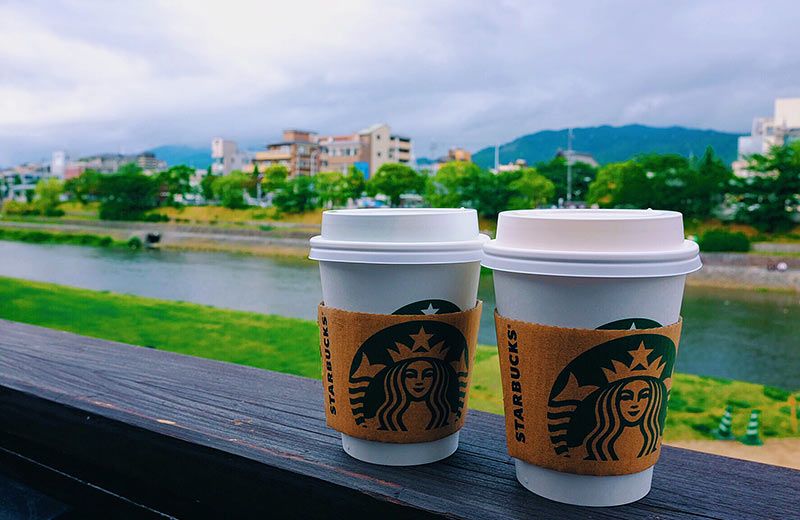 It was super chill.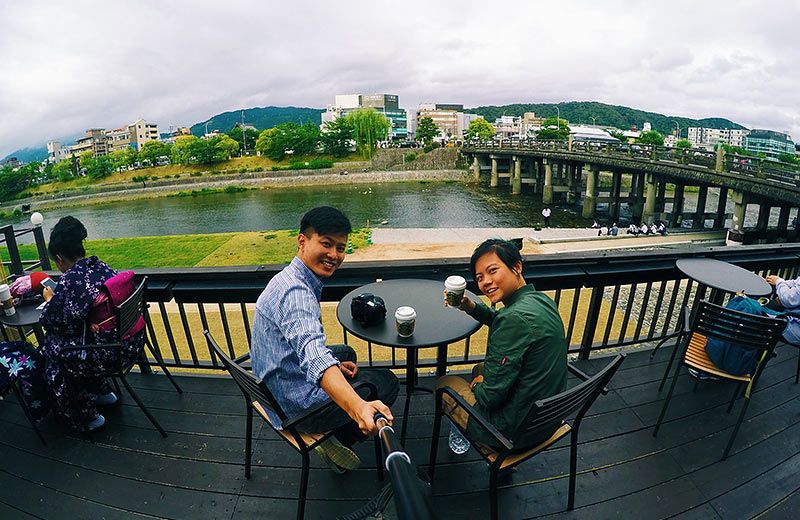 So we chilled and chilled.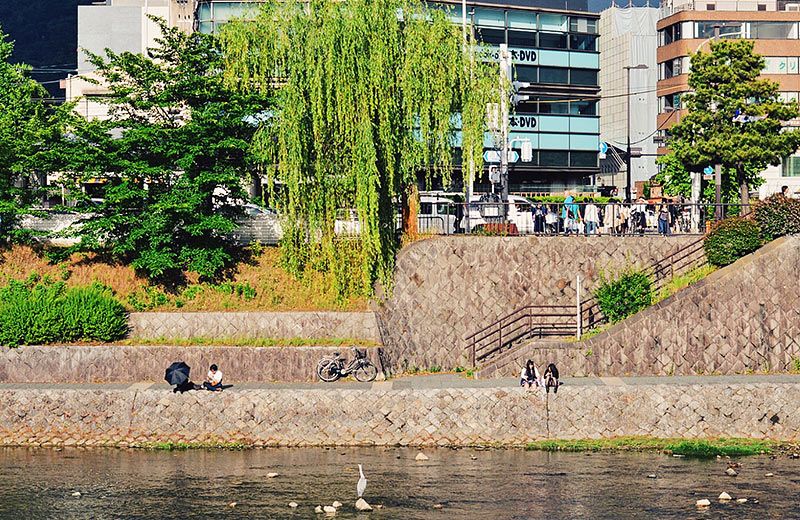 Until it was dinner time.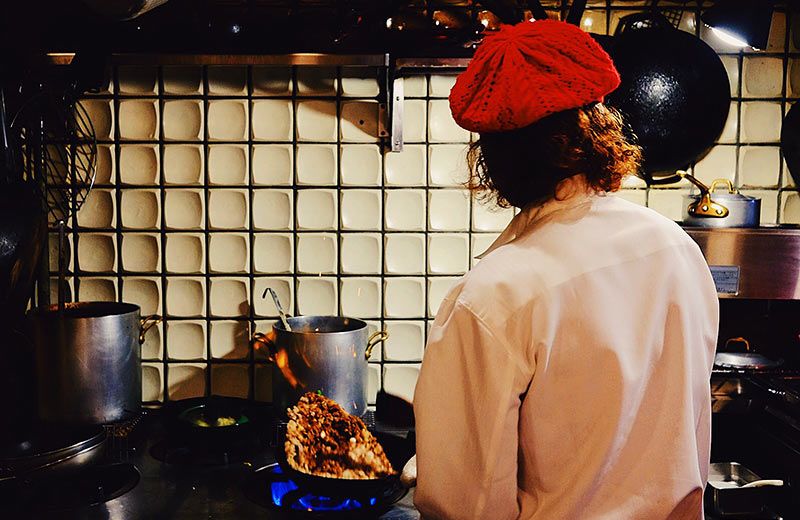 We made reservations at the internet-famous omu rice restaurant, Kichi Kichi キチキチ, to watch the chef perform his magic.
We all knew exactly what was gonna happen – rice topped with a perfect omelette, a gentle slice, and the egg opened up perfectly, followed by a drizzle of the sauce. But it was just more exciting to watch in real life wahaha.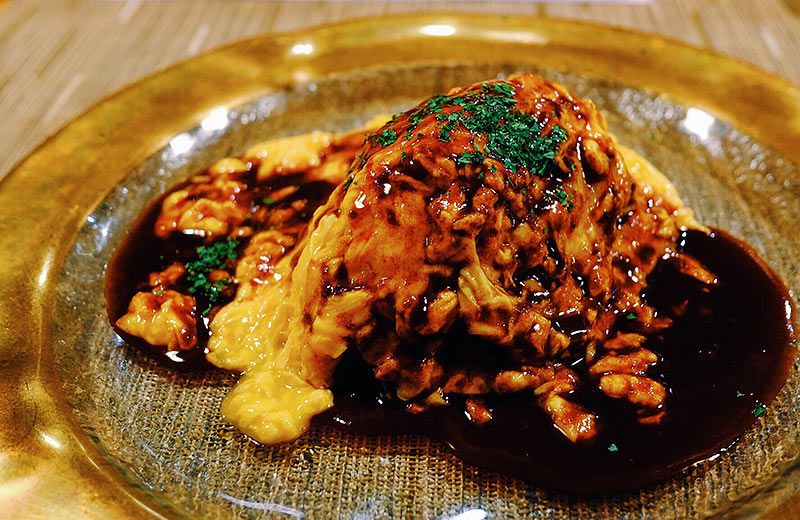 Tadah!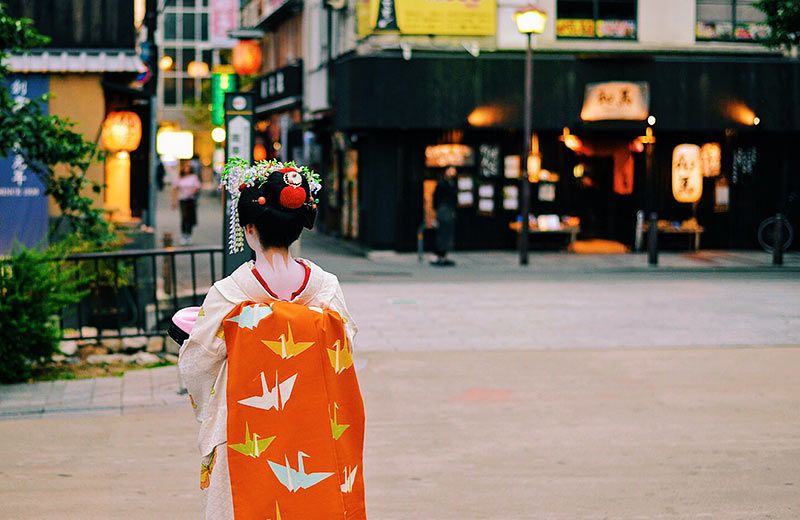 Geisha spotted! We sneaked a shot (I think she knew) 'cos we were too shy to approach her and ask for permission. Oops :\
Their bus stop displays bus tracking in a non-digital way. Damn cool.
Got back to Kyoto Station to hang out till 11pm for our overnight bus back to Tokyo.