Diving day. But we (traitors) didn't dive with the dive resort we stayed at, dunno stay dive resort for what cock lol.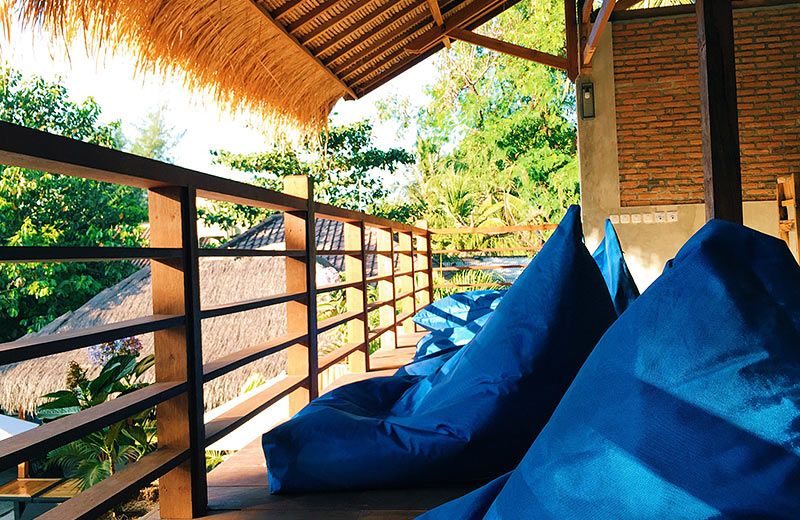 Breakfast at our resort. Coffee and fruit juice came, then the rest stopped coming. Like we waited and probed for half an hour until it was almost time for our dive, but to no avail.
We got fed up and left.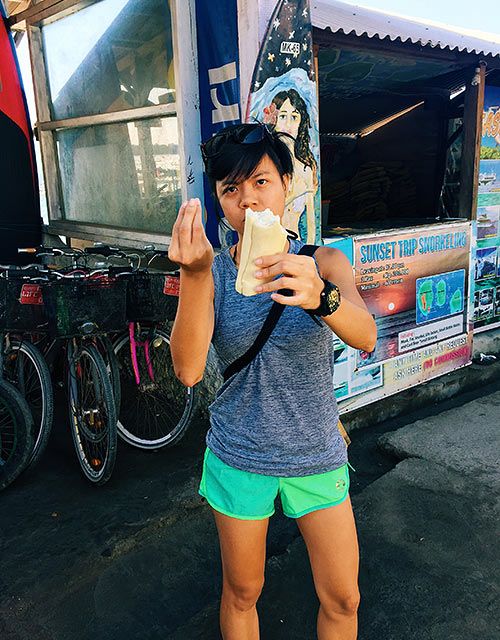 Asked for a stupid piece of plain bread each also took them eons to get it.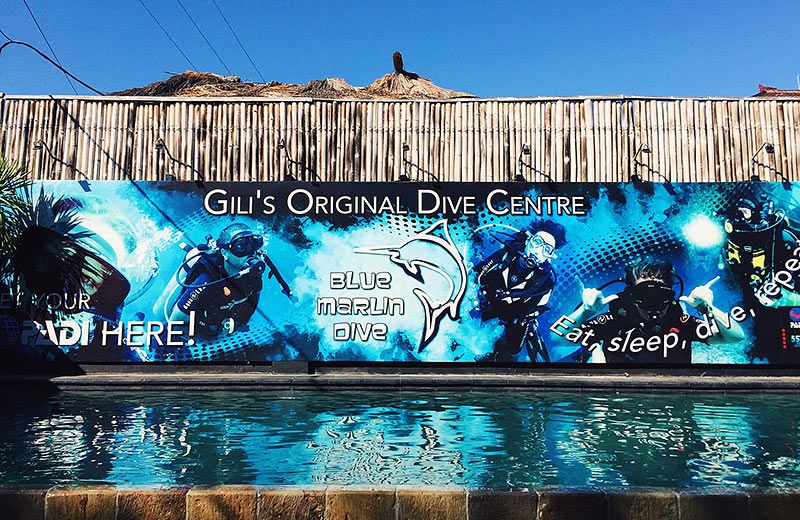 At our replacement dive center – Blue Marlin Dive.
AND THE FUCKING DISAPPOINTING SHARK POINT.
No sharks, not much fishes, and lots of dead corals D:
Gili diving was extremely chillax. There were lots of time between the morning and afternoon dive.
So we went back to our resort to nua.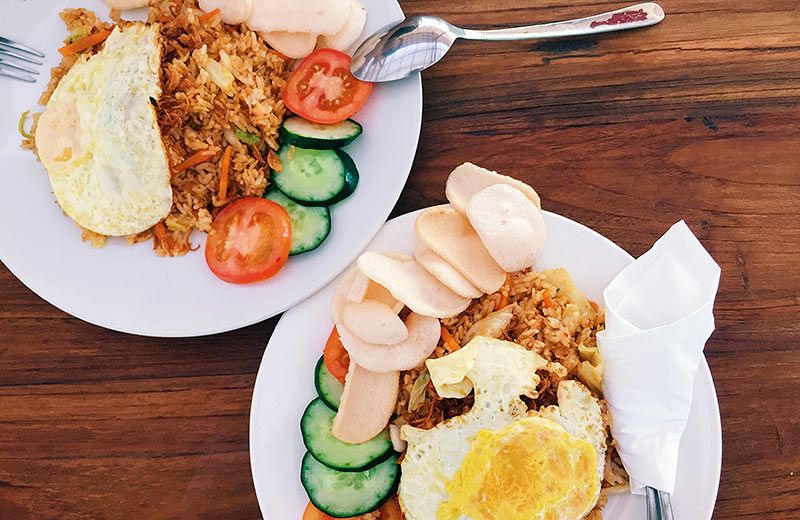 And to claim our unserved breakfast, but kena diao-ed by some staff. Like hello your fault still diao us wtf.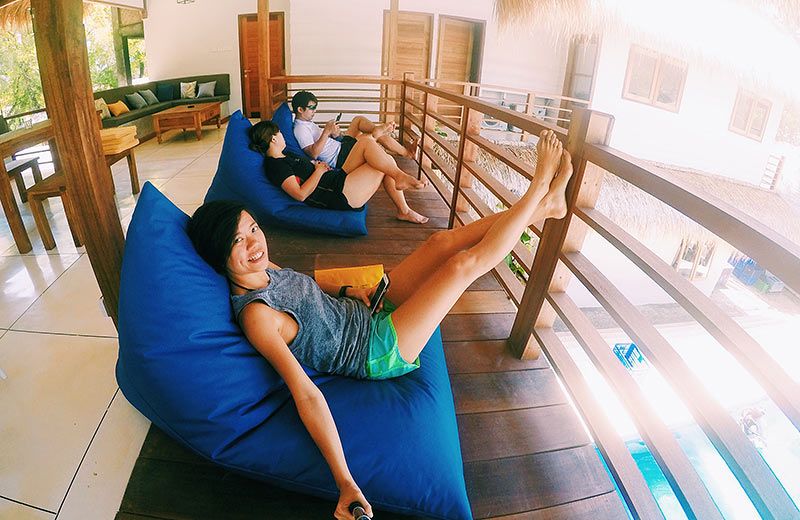 Then Lynn and Vincent fell asleep.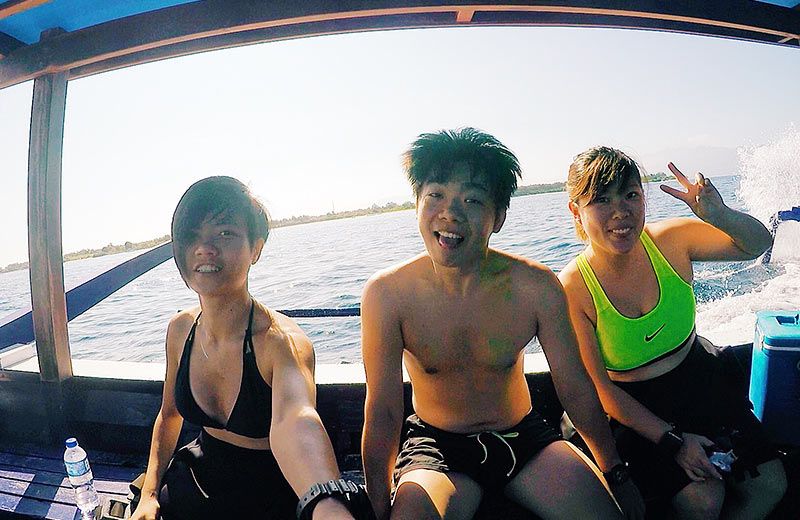 Time for the second dive.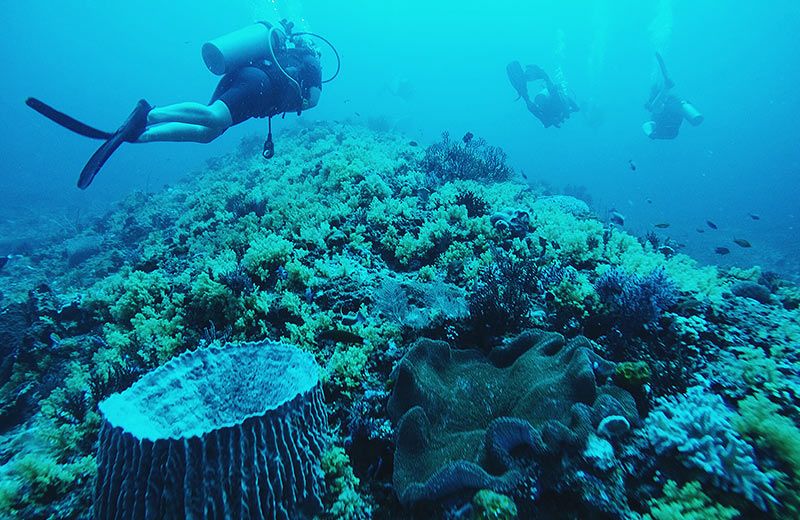 Halik reef was better than shark point.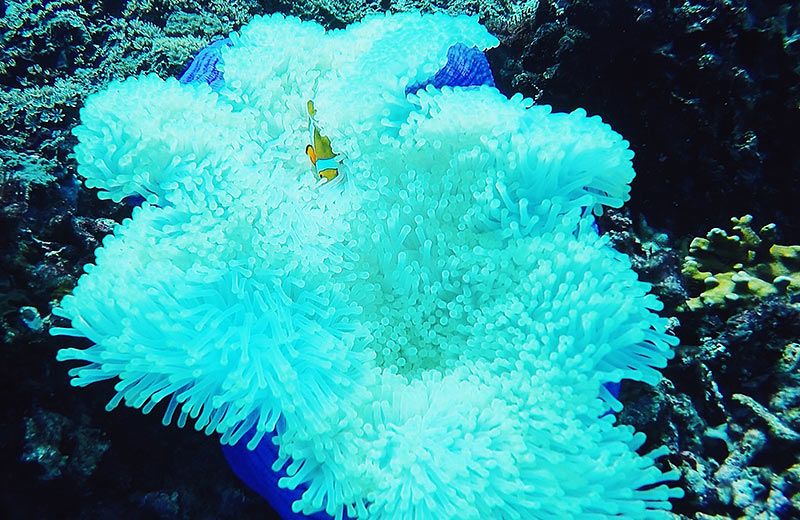 But still nothing much to shout about.
The dives in Gili were expensive (490K rupiah per dive) and lousy – my first leisure dive where no proper water was provided, and the service was quite meh. Most of the divemasters go there for long term vacation to work, drink and party so they fuck care you one hah.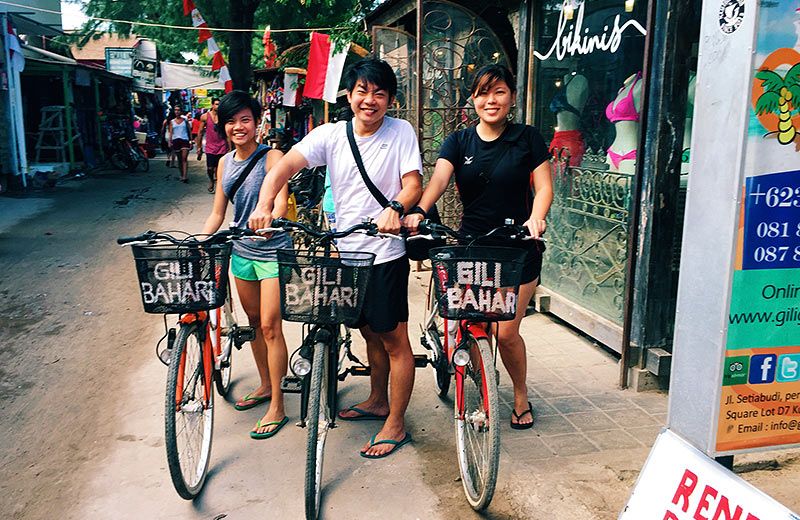 Back to the island where we rented a bicycle each to explore. Gili Trawangan's transportation is either by cycling, walking, or being pulled by horse carts, 'cos the entire circumference is only 7km.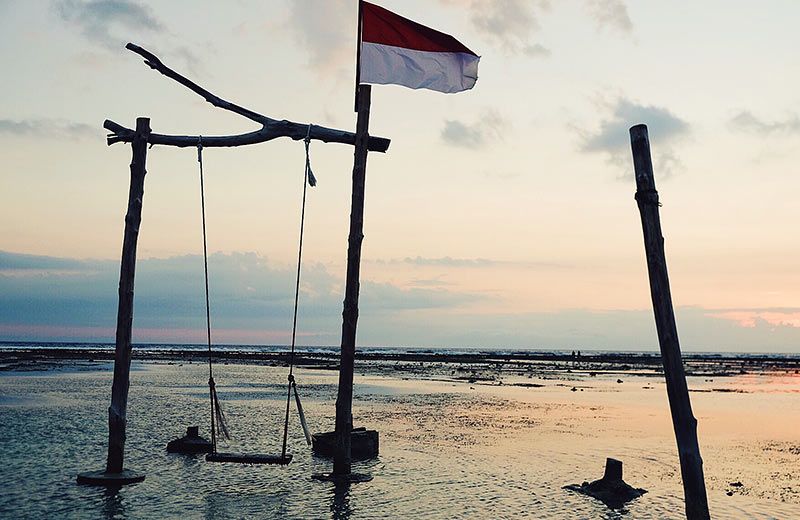 Popular photo spot at The Exile. Empty as this photo may seem, people were lining up to take photos on the swing. This was taken at the split second where no idiots chiong into the frame.
Chio sunset.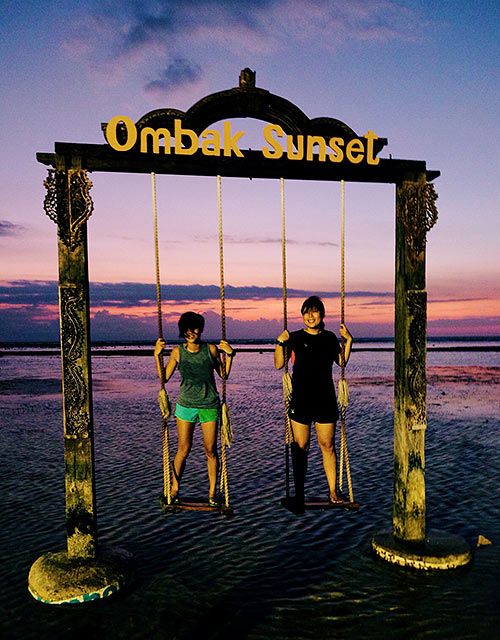 Another popular photo spot at Hotel Ombak Sunset.
Dinner was back to the same night market as the previous night.
Fishes so colourful they seem poisonous.
We had cheaper skewers this time accompanied with BBQ barracuda.