Diving + exploring day.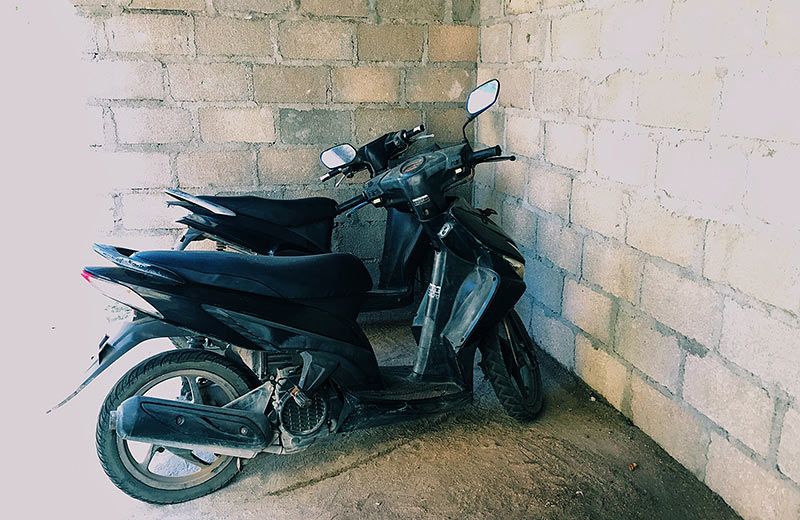 Rented two bikes first thing in the morning from our bungalow owner so it's easier to get around. NO SHIT LOL.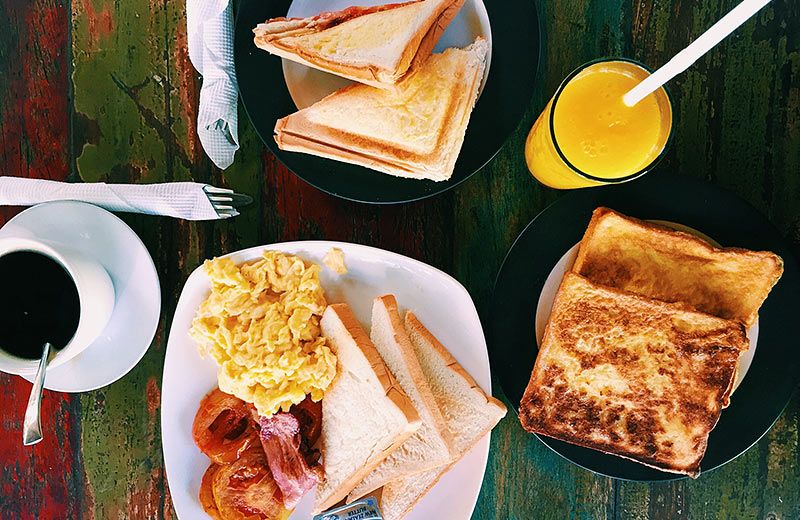 I wanted noodles/soupy shit for breakfast but all the places only sold bread 🙁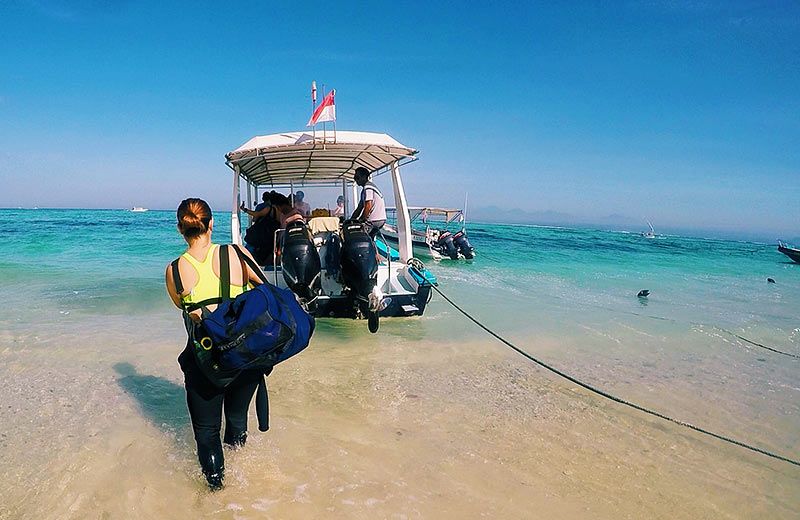 Carried our own equipment up the dive boat.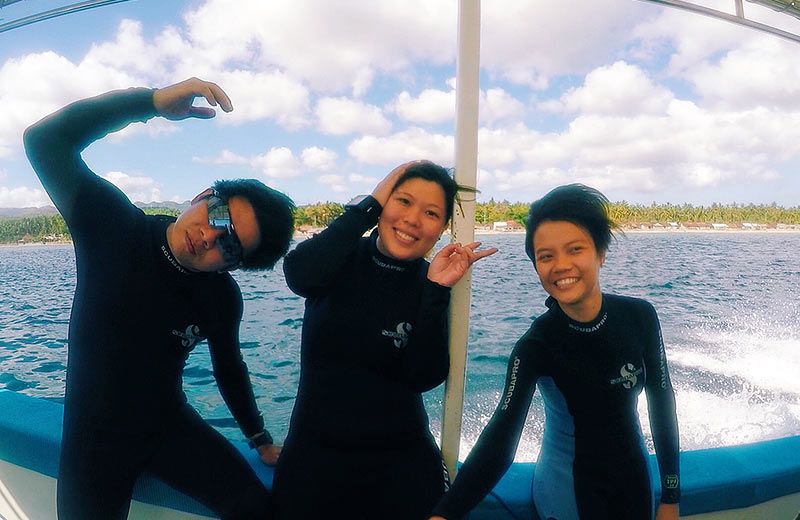 Weather was good.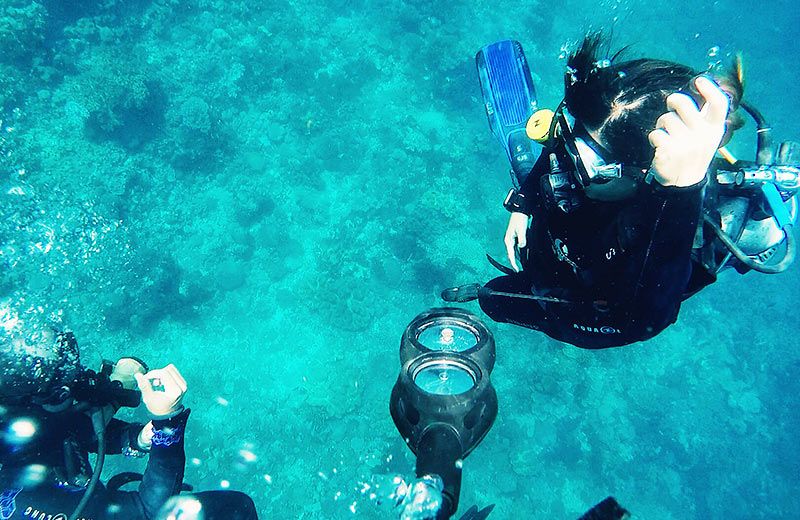 Water was clear.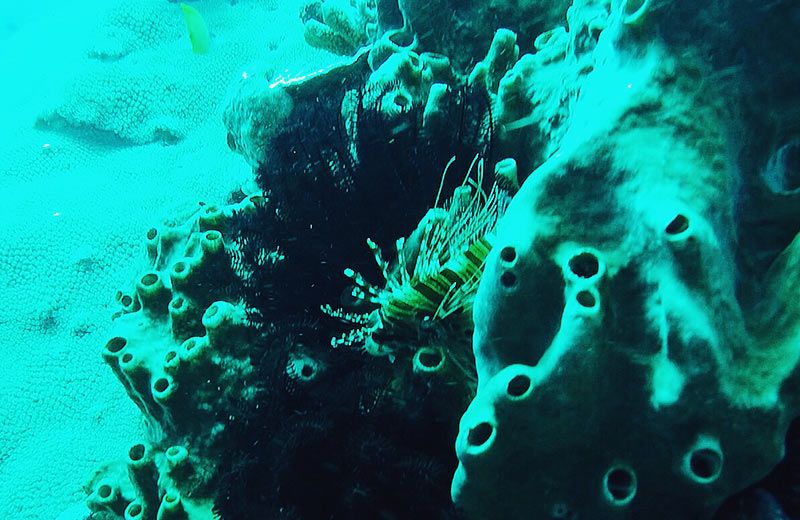 But the guy yesterday was right. Only corals and colourful fishes to see T_T
Nothing interesting for both dives, other than being swept away super fast and far upon surfacing on our second dive. Dive boat couldn't find us (we had to signal a passing boat for help) and our divemaster panicked as the current got stronger by seconds. We took selfies in that YOLO moment and got scolded later oops :\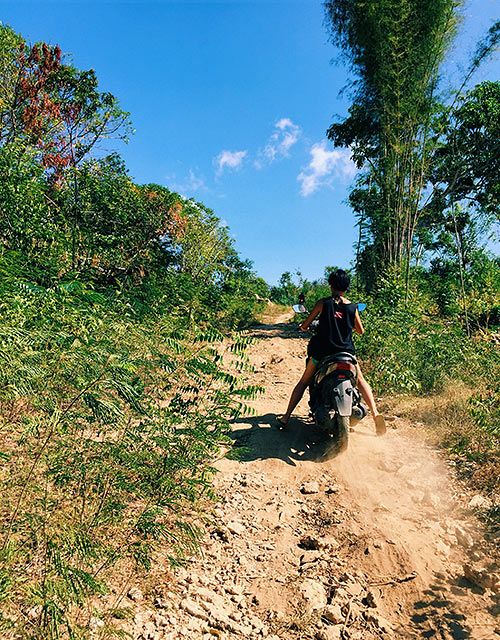 Then back to land, off road!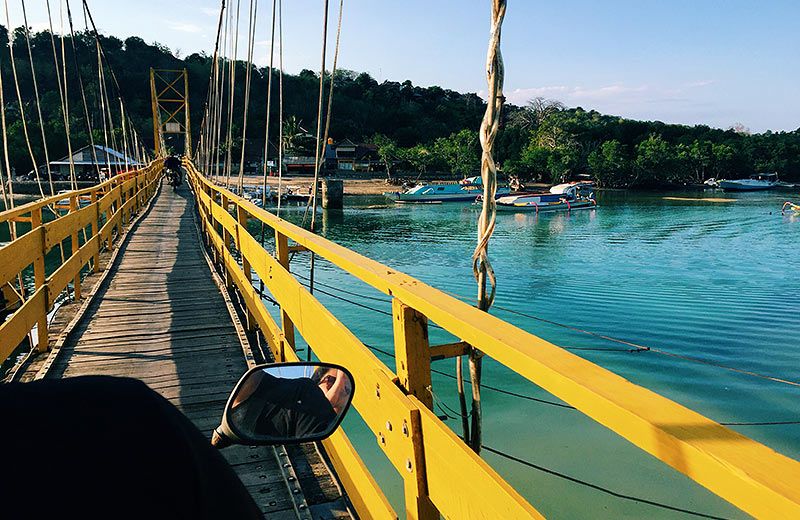 Crossed the yellow bridge over to Nusa Ceningan, which collapsed a month later after our trip :O
There was only one spot we wanted to visit at Ceningan.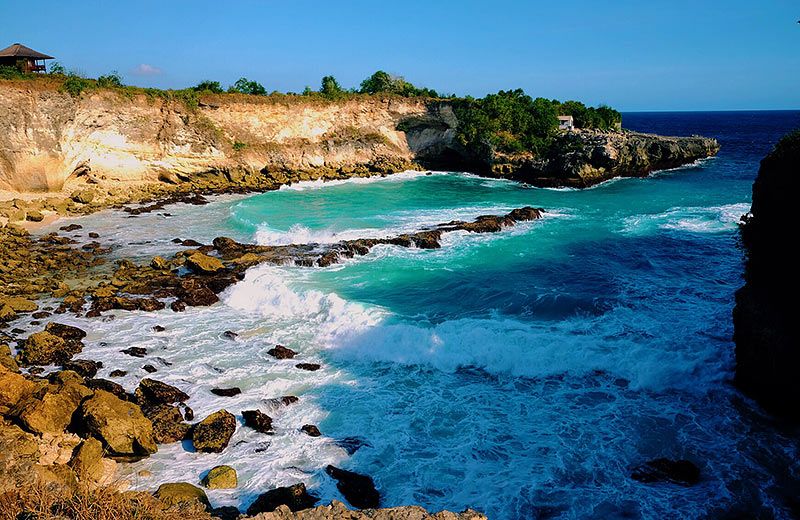 The Blue Lagoon.
A local mum and daughter led us there while we were trying to navigate. I was like, "Wah they so nice. I feel that the people here are not as scammy as other parts of Indonesia." KNN the moment we got off our bikes, the young girl extended her hand and asked for 100K rupiah -_- Siao. They followed us until we gave 10K.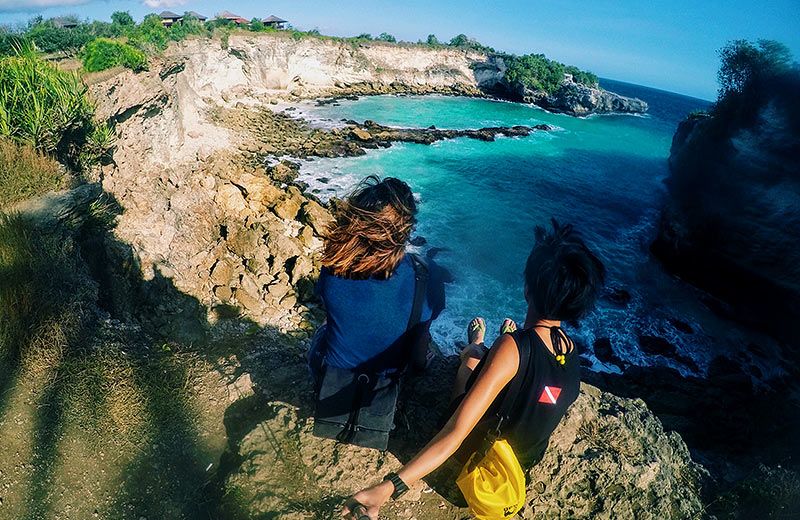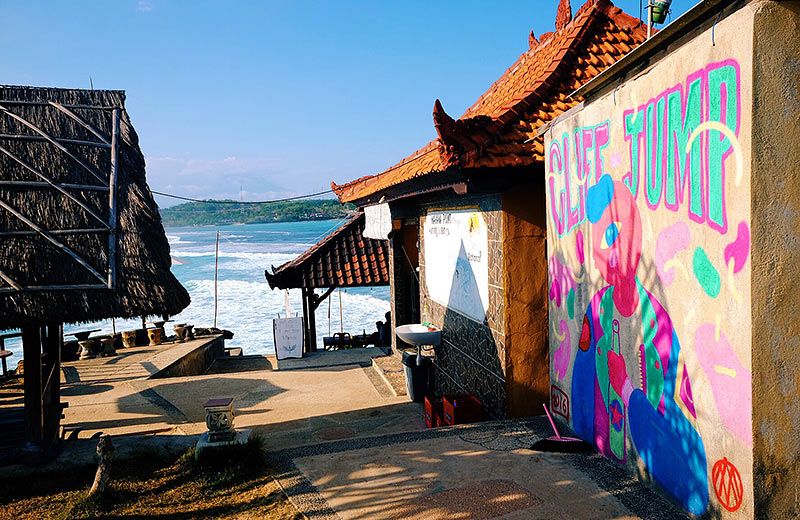 Cliff jump area. But must pay to jump one what the hell.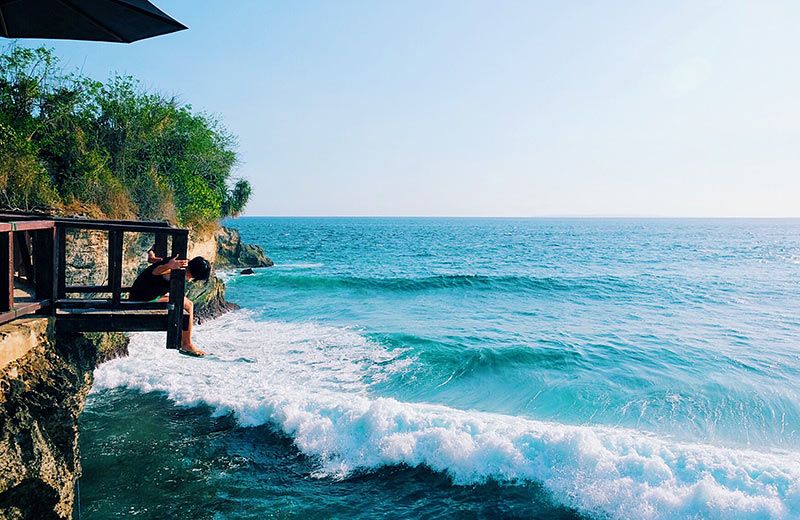 But free I also don't dare jump.
Then we were crossed back to Nusa Lembongan.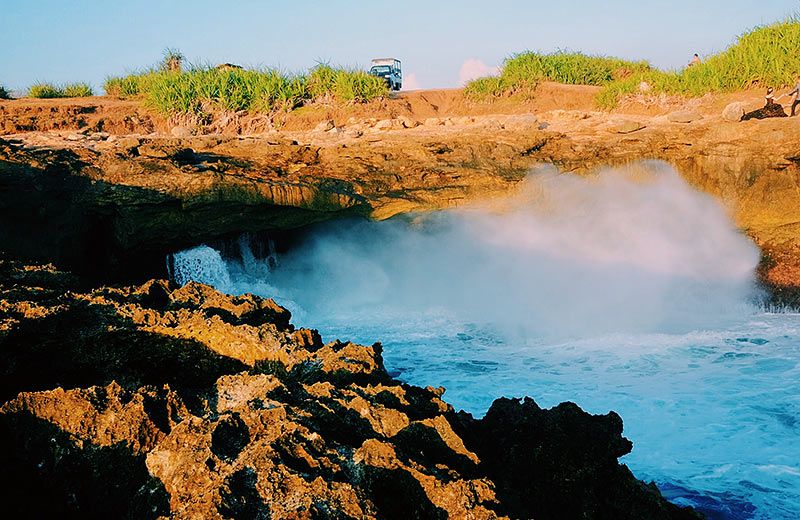 Devil's Tears – a place I've been wanting to come ever since Lynn told me about it.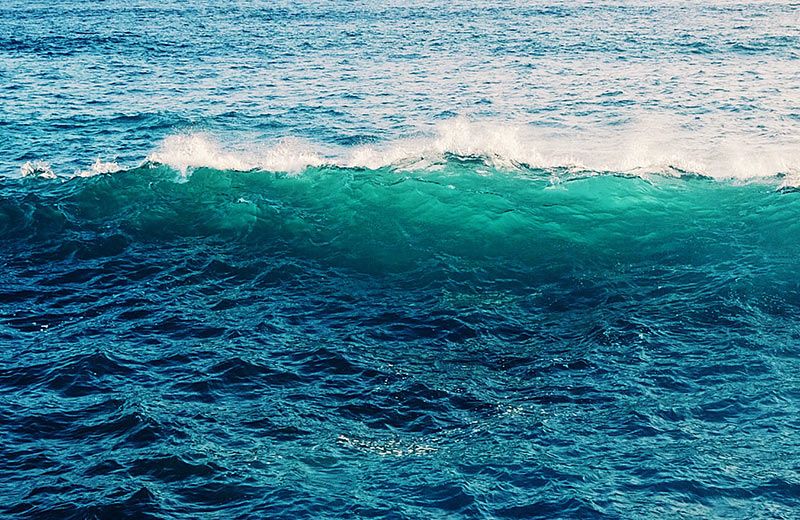 Ombreeee.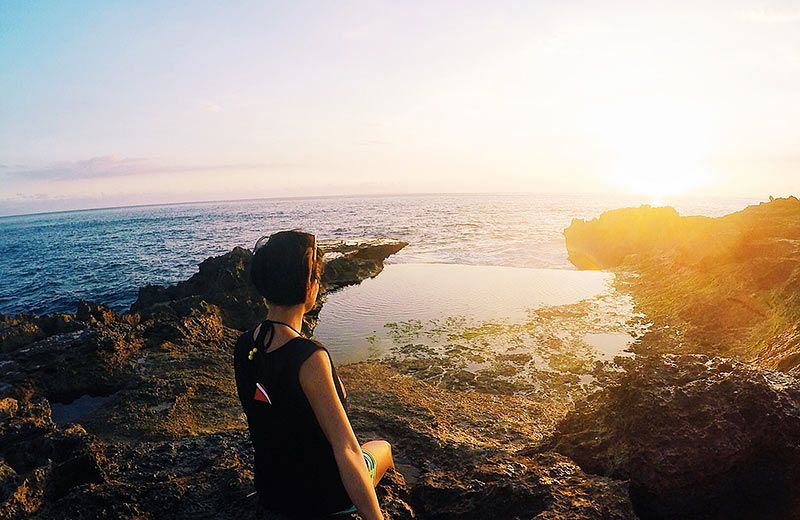 The prettiest spot looked like an infinity pool 😍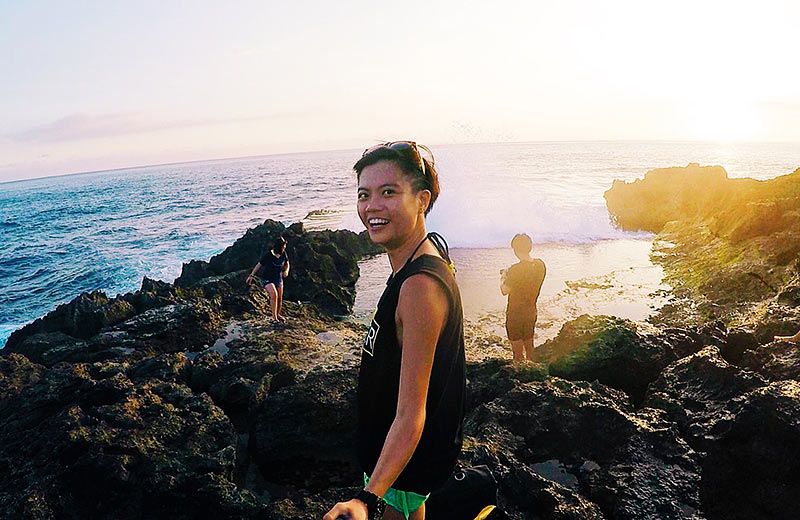 And here are my friends being judged by lots of other tourists for being the Asians who went down to the furthest point and got drenched.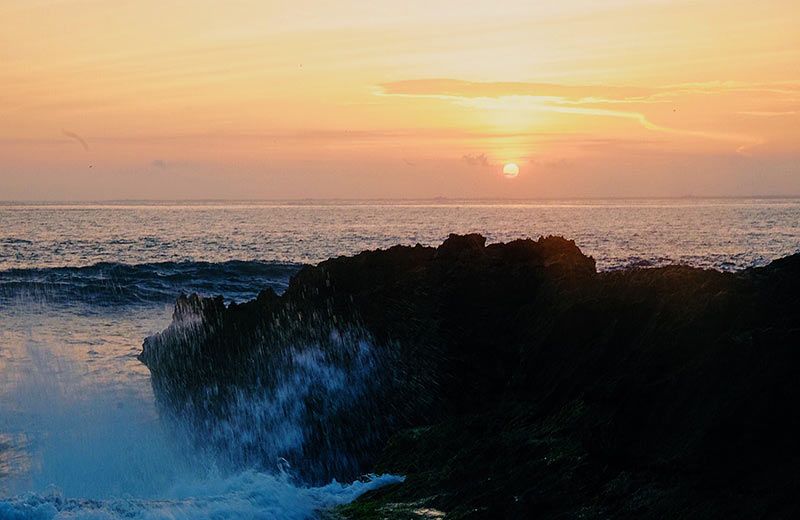 We watched the waves crash all the way till sunset.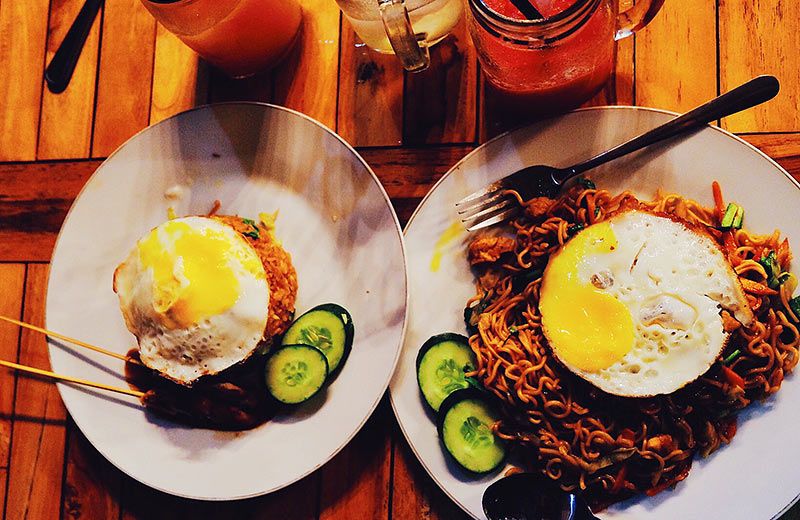 Dinner nearby at Cookies Coffee Shop. Sounds like a place that only does breakfast well, but their mee goreng sibeh power.