Day tour at another island – Nusa Penida.
There wasn't much options to go from Lembongan to Penida via the public way, so we ended up booking a private tour. I wanted to bike around Penida but the tour organiser kept scaring us that the roads there were not friendly (long journey with lots of slopes and potholes) and traveling by car was better, more comfortable etc until we gave in. Haggled with him whole night long to arrive at a price of 1.2 million rupiah for the three of us.
The badass pickup service.
"Quick" bite before moving off.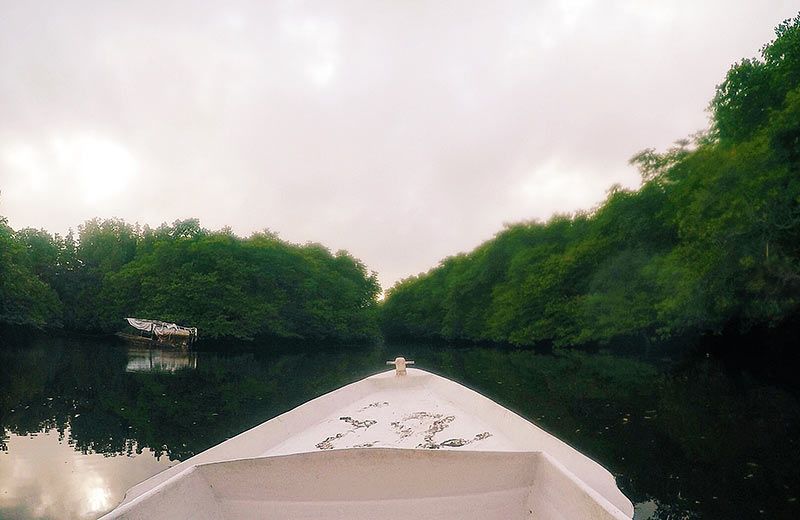 Hopped on a fishing boat in the mangrove area and got across.
Spanking new car greeted us when we arrived at Nusa Penida.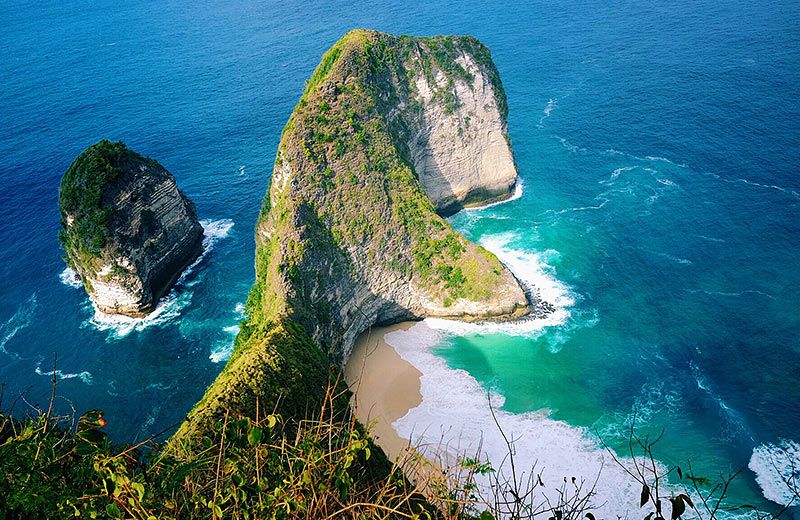 Klungkung cliffs.
And with that, we moved on to the next attraction.
Broken Beach.
Because the middle part "broken" lor. Hahahah you can see me attempting to do yoga in the vastness.
Then, the third attraction was just a five-minute walk away.
Angel's Billabong. What a nice name.
According to photos, you can take a dip in the infinity pool at the bottom. But judging from the huge waves gushing up and sharp rocks leading down, we didn't dared to take the risk. After all, there were people who really got swept into the infinity and beyond.
Hum ji kias stay at the top can liao.
All these three attractions were done by 10am. I felt very cheated because we weren't allowed to add more places as the guide said not enough time to cover, and our tour was up till 5pm -_-
The fourth and final attraction was Crsytal Bay.
It was where people snorkel and dive to spot mantas. We only saw colourful fishes la.
Had our lunch there and rotted till we couldn't make any more worth out of our money then called it day. Summoned for the boat to pick us up MUCH earlier and headed back to Lembongan. Very boliao. Being chauffered around all day made couldn't feed my appetite of exploration. #firstworldproblems.
Motorbikes are better. Or at least if we got to drive, also better.
Rotted on hammocks again till dinner time. There's really nothing much to do in an island like that.
Too elated when I saw roadside mee (no) bakso 😀