Oh yes! My blog is on the Nokia Ovi Store! Don't believe just go search for 'Fifth Storey' or 'chio bu blogger' and you can find me. (No, I'm kidding about the chio bu blogger part LOL.)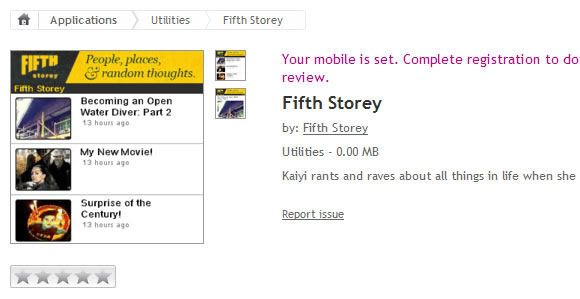 Ta dah! You can download it and read my blog posts from there, straight off your phone. Awesome huh! But that's if anyone wants to stalk me everywhere they go luh -_-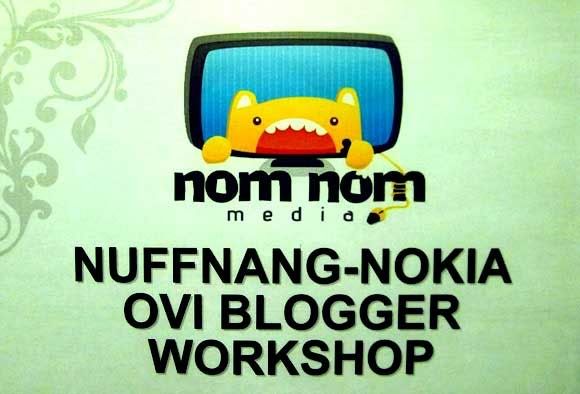 This was all thanks to the workshop co-hosted by Nuffnang and Nokia I attended about a week ago.
Before the lecture started, we played a mini game where we were made to sketch ourselves on a piece of paper, jumble them up, and then we try to match the actual person with the drawing we received. Quite an interesting way to get to mingle around a bit.
Poor guy couldn't find me 'cos he thought the sketch was a guy. Damn, should have added in the boobs HAHA kidding. Anw also don't look like me.
Elliot demonstrating on creating your own app in the Ovi store.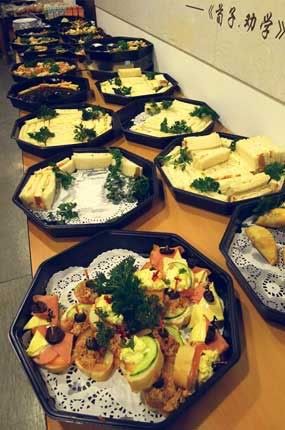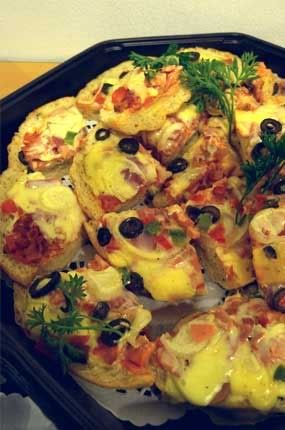 Sorry, couldn't help exhibiting the foodie in me, but the catering for that day was so delicious. Oh ya, I've also included a feed to my food blog in my Fifth Storey app.
Also, Nuffnang has came up with a microsite where you could browse through a list snake of other apps uploaded by fellow Nuffnang bloggers. More blogs to stalk now!
Can you spot me!? I know you can 'cos I highlighted it -_-
Alright peoples, DOWNLOAD AWAY! Nao nao naooooo! I know you love me. Have a merry merry Christmas 😀
Update:
I've got my app up and running on a Nokia N97! 😀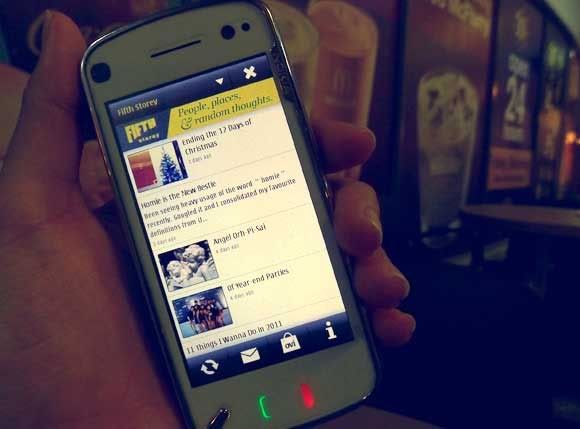 You can scroll through the list of posts.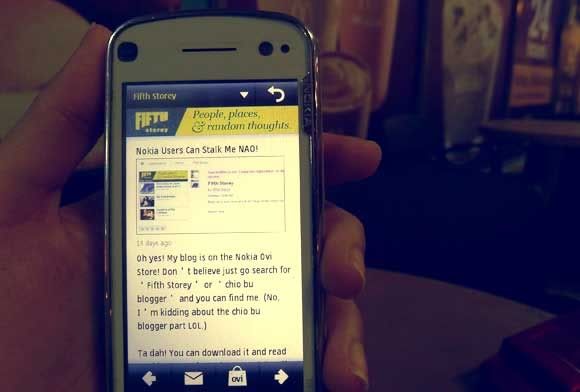 A detailed entry.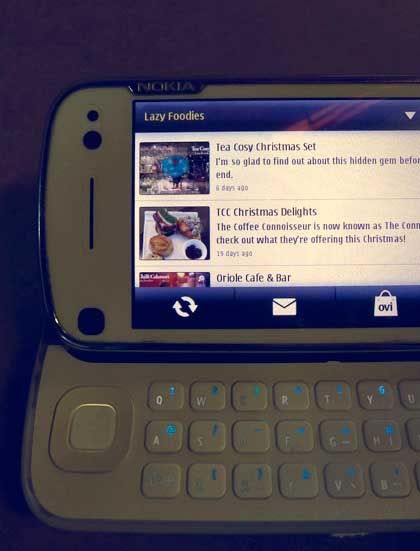 Lazy Foodies!
Me and my stalker, Hueyyen! Kudos to her. Tee hee!