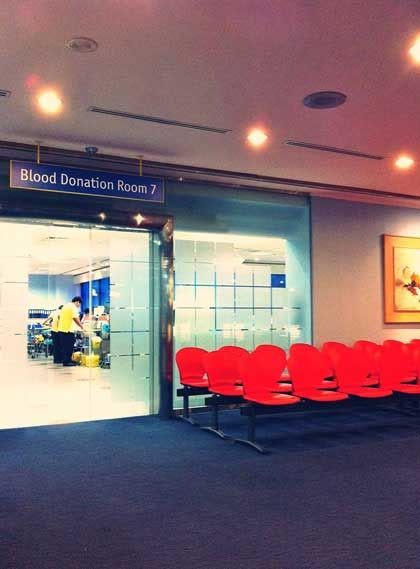 My very first visit to the bloodbank. Always wanted to donate blood but it has never happened, so when I heard that Janet and Yongwei were doing it after the art jamming session, I jumped at the chance to tag along!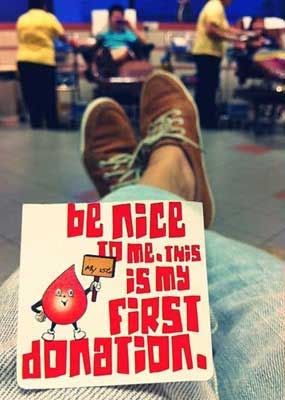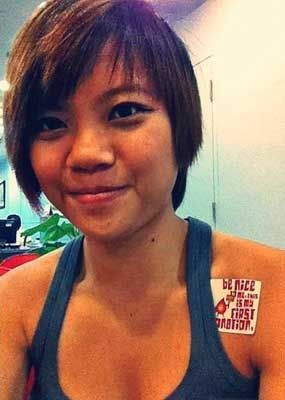 Virgin blood donor I am.
Almost passed out when I saw how thick the needle was.
The nurse who served me was very reassuring and nice. When she saw me fidgeting about trying to snap photos, she straightaway grabbed my phone and helped me to ('cos we weren't supposed to move much while the needle is in).
Then she returned me and said, "Nah, I took five for you." LOL so cute.
Aiya, people noob never donate blood before ma..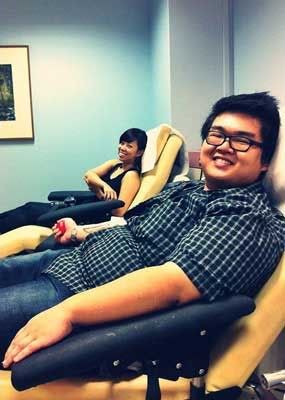 My pack of blood and moral supporters! They lao jiao already.
Our colourful bandages in C M Y but no K.
But hor, I've been feeling giddy and headachy ever since the donation, and was even down with slight fever and flu. I wonder if it's the major drop in iron levels or lack if rest after or I simply wasn't feeling too well to begin with. I think it might a combo of all three :\ Does anyone has similar experiences ah?